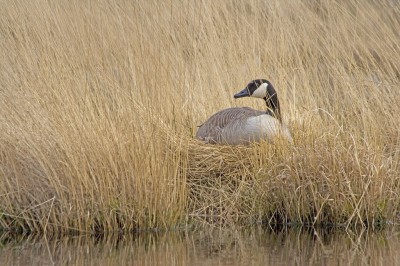 A group of Utah goose hunters took their airboats out on the water in Davis County for an unusual mission. According to
Fox 13
, members of the Utah Airboat Association did not go hunting last weekend but instead brought straw to build 130 goose nests. Working in teams and moving from nest to nest, the hunters are spending their off-season ensuring that the birds have shelter for hatchlings and protection from predators. "We'll pull out the old straw and then we put in this new salt grass...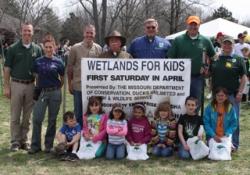 Did you know wetlands support more than 900 species of wildlife, many of them threatened or endangered, in addition to providing us with clean water and flood protection? Join Ducks Unlimited for the upcoming 15th annual Wetlands for Kids Day and you and your children can learn even more about wetlands through engaging hands-on activities and demonstrations. The 2014 Annual Wetlands for Kids Day, hosted by the Missouri Department of Conservation (MDC) and Ducks Unlimited and supported by grants from the Enterprise Foundation, U.S. Bank, and the Mississippi Valley Duck Hunters Association,...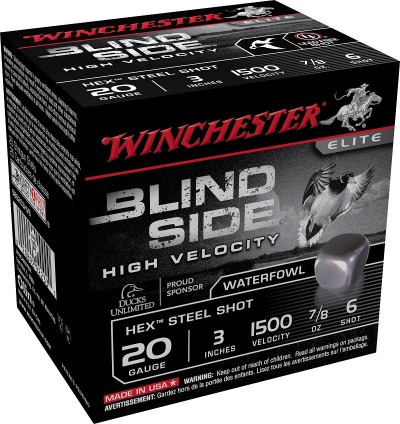 Hunters across North America have experienced firsthand what true innovation means in waterfowl ammunition ever since Winchester Ammunition developed the
Blind Side
 line. In 2014, Winchester Ammunition will expand its high velocity lineup with new offerings in both 12 and 20 gauge. "Higher velocities mean shorter leads are necessary for fast-flying waterfowl," said Brett Flaugher, Winchester Ammunition vice president of marketing, sales and strategy. "We...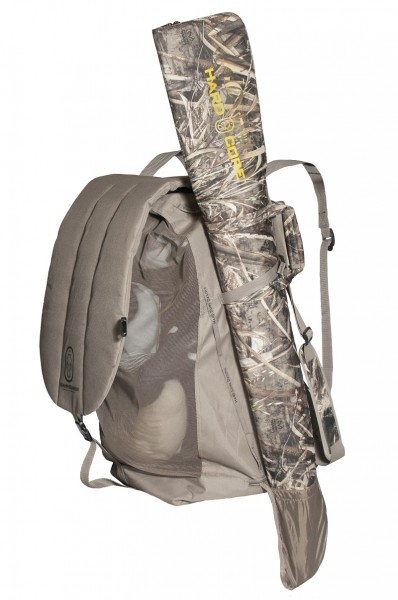 Hard Core Brands
, a leading manufacturer in waterfowl decoys, introduces the Run –N-Gunner portable blind to waterfowl hunters.  New for 2014, the lower profile Run -N-Gunner incorporates a gun carrier for easy transportation into the field along with a larger mesh face area that provides concealment with a wider field of view. The Run –N-Gunner is the economy class ground blind that dubs as a decoy bag.  This convenient blind offers optimal concealment while taking only seconds to set-up. The Run –N-Gunner provides a lightweight,...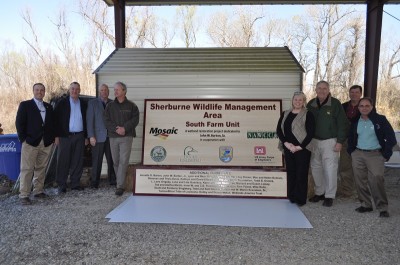 Louisiana
residents and visitors will have improved and increased opportunity for waterfowl hunting and wildlife watching on the popular Sherburne Wildlife Management Area.
Ducks Unlimited
has partnered with the Louisiana Department of Wildlife and Fisheries (LDWF) to create additional wetland habitat on the South Farm Unit of the WMA, which will open new areas for public waterfowl hunting and provide increased habitat management capabilities. Project partners gathered today at the WMA to celebrate the site...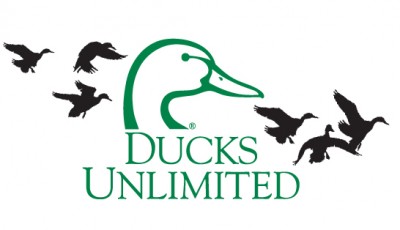 Texas Commission on Environmental Quality (TCEQ) Commissioners decided February 26 to modify the Emergency Order requested by the Lower Colorado River Authority (LCRA), cutting off interruptible water for agriculture but refusing to adopt a higher trigger level. Members of the Lower Colorado River Basin Coalition, including
Ducks Unlimited
, were pleased with the outcome. "We knew with the currently low lake levels and historically low inflows that there would be no water for rice farmers again this spring, but we were very
Read more »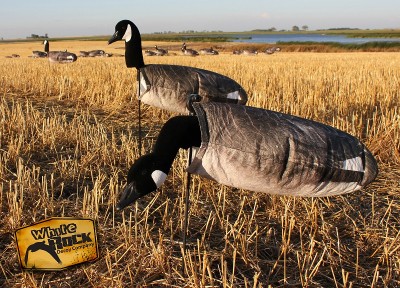 White Rock Decoy Company, a leading innovator in windsock decoys and gear for the new generation of mobile waterfowl hunters, is excited to announce the release of their much anticipated White Rock Flocked Head Canada Goose Decoys. These new windsock Canada Goose decoys offer fully flocked feeder and upright heads that can be mounted to the body in multiple positions. The photo realistic printing of the body bag are spot-on in size, shape, and color making these the most realistic Canada Goose windsock decoys ever developed. Combined with the functionality of the Tuf-snap Collapsible...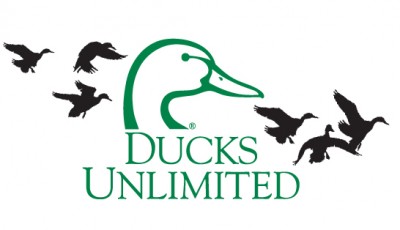 The Cloud County Chapter of Ducks Unlimited, one of seven lucky applicants  to draw a 2014 Kansas Commissioner's Big Game Permit, will hold an online auction for their  statewide, any deer, any-season permit. The auction will begin March 2 at 8 a.m. and end at 7 p.m. on March 8. The any-season, either-species permit may be used by residents and nonresidents and is valid during the muzzleloader, archery and firearm seasons, with equipment valid for that season. Those interested in bidding may register online at www.proxibid.com, or contact Steve...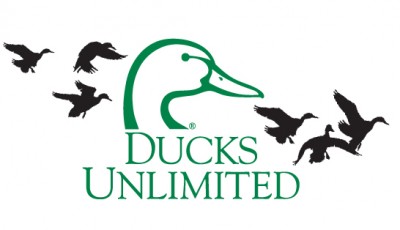 Ducks Unlimited looks back with appreciation on the career and accomplishments of Rep. John Dingell after the announcement of his retirement following the end of the 113th Congress. "John Dingell has been a champion of conservation, not just in words but also in deeds, throughout his career," said Ducks Unlimited CEO Dale Hall. "We will miss his leadership and his passion for the environment, but wish him the best in his retirement. When we look at the important strides the nation has made in caring for our natural resources we see the hand of Representative Dingell guiding many of...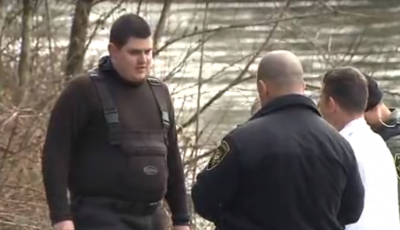 Two goose hunters in Multnomah County, Oregon were thankful but a little wet on Sunday when emergency responders fished them out of the Sandy River. They also credited their survival to proper preparation, including the life vests they were wearing. "We try, when we're hunting, to prepare for the stuff that no one wants to have happen," Anthony Engelman told KPTV. "Everything is water-bagged and tied to the boat, so we didn't lose anything." Engleman and his friend Tyler, who declined to...