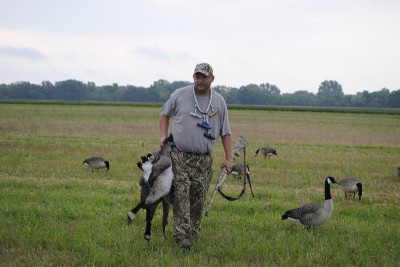 The geese---a flock of about 30---came from upwind, flying toward our decoy set from behind us. They seemed fixated on our dekes, ignoring the well-grassed, A-Frame blind the four of us occupied. As they lost altitude, Joe Robison, the ramrod on this early season goose safari in Southeast Michigan, offered that perhaps we should take them, rather than allow them to swing wide and turn into the wind to land, as geese are wont to do. When they drew even with the blind and were no more than a few yards in the air, Robison called out to take them. We did; I squeezed off three shells and...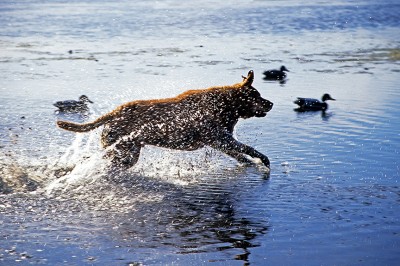 "Don't shoot! That's a Can---" is not what a duck hunter wants to hear from his buddy in the blind as he pulls the trigger. Duck hunters may be a small niche subset of the hunting population, but this unique group of folks live, eat, and breathe the passion. Not all duck hunters are as famous as the Robertsons from 
Duck Dynasty
, but a few of the avid duck hunters I talked to recently all get super excited to duck hunt every chance they can. The "avids" take duck identification to a completely new level, and woe unto the unprepared who cannot tell the difference between a mallard...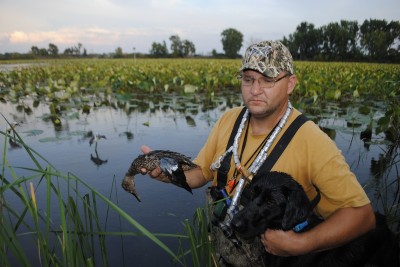 For the first time in 50 years, Michigan duck hunters had an opportunity to start duck hunting well in advance of the usual opener this fall. Michigan duck hunters enjoyed an early teal season the first week of the season and by all accounts, the experiment was a success. Early teal seasons have been a longstanding tradition across much of America, but the special hunt was canceled in the Upper Midwestern states---known in federal waterfowl parlance as "production states"---five decades ago. Lobbying by Southern states, which were concerned about the incidental mortality to non-target...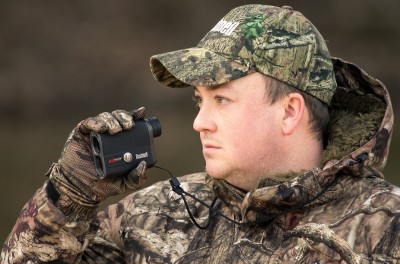 Rangefinders have become part of the standard kit for big game hunters, especially bowhunters. They take the guesswork out of range estimation leading to more well-placed shots and speedier kills. Win, win, and win! Hunters using slugs for deer and turkey hunters were some of the first shotgun sportsmen to open up their daypacks to range-finding optics. In those pursuits, rangefinders play the same role as they do in the rest of big game hunting. However, smart wingshooting hunters find many uses for rangefinders, too, particularly in waterfowl hunting.
Read more »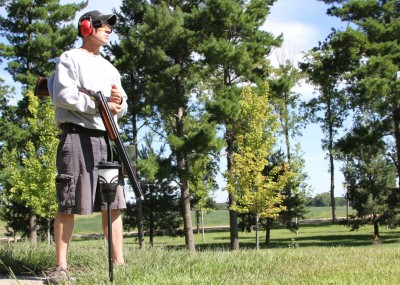 Famed New York Yankee Yogi Berra and chess grandmaster Bobby Fischer couldn't be two more different people. What are the odds they'd both espouse philosophies applicable to hitting a flying target with a shotgun? Well, so they did. Berra is known for saying "…90 percent of the game is half mental." Fisher once said, "I give 98 percent of my mental energy to chess. Others give only two percent. Wingshooting, done properly and successfully, is primarily a mental endeavor. Once you collect the mental pictures of what it takes to hit a goose, grouse, or clay target and train your...
What's your pleasure? Puddle ducks? Geese? Ruffed grouse? Woodcock? Sea ducks? Whichever, the days are quickly ticking off the calendar. Prime time will soon be here. Do you have your hunts booked for this fall? My own dance card is pretty full, but as I seek to plan hunts for the gaps, my starting point is the Quebec Outfitters Federation website. They are the best place to connect you with the province's finest operations. Though I'm a Midwesterner born and bred, Quebec has become a hunting home away from home for me over the years....
To waterfowl hunters, there are some historic destinations that fill dreams and top bucket lists. While it's well-known for excellent deer hunting and amazing fishing, Michigan is also home to some amazing waterfowl hunting action. What's better still are the outstanding Managed Waterfowl Hunt Areas that make up the Great Lake State's Seven Wetland Wonders. Unlike deer hunting, some of the best action hunters can find for waterfowl is on public land. Establishing in the 1960s and early 1970s, the Managed Waterfowl Hunt Areas offer a diverse array of hunting opportunities and...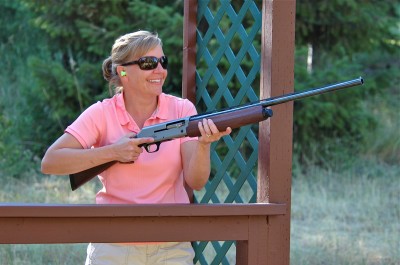 My first shotgun was a single-shot hammer gun, a hand-me-down from my mother. Dad bought it for her while they were dating, and though they hunted together a few times, Mom never caught the fever. She loved the dogs. She loved walking in the autumn fields, but shooting stuff---not so much. A couple outings quenched her curiosity of what her fiancée found "fun" in all this, and she never touched the gun again. Today, I work part-time at a small sporting goods store, mostly to get out of the house and to maintain measure on the pulse of what real hunters and shooters are buying. Usually,...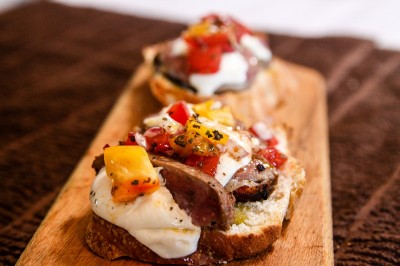 Duck is one my favorite proteins to work with. It is so versatile. Whether it's used to confit, sear, or cure into prosciutto, it all tantalizes my palate. This dish has it all: fattiness from the duck fat, acid from the vinegar and tomatoes, and a splash of citrus from the orange. Did I mention it is topped with fresh mozzarella and grated Parmigiano-Reggiano? The "woods" you take a duck from for a dish like this may be flooded, but it's still "forest to fork" if you ask me! Quack, quack! Serves 4 Prep time: 4 hours Cook time: 20 minutes plus rest Ingredients Marinade Juice...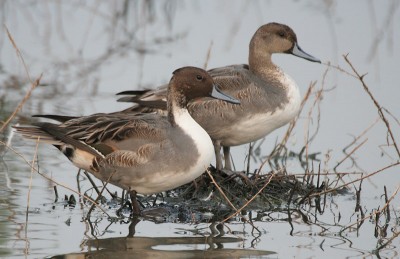 Duck numbers are up across the country and available habitat seems to be holding steady, but could a devastating California drought endanger birds along the Pacific Flyway? Just last week the US Fish and Wildlife Service (USFWS) proposed a liberal 107-day season in the Pacific Flyway, yet the region is being baked by California's ongoing drought. Water shortages have closed many acres of available habitat in both wildlife refuges and in the crop fields where the ducks rest...