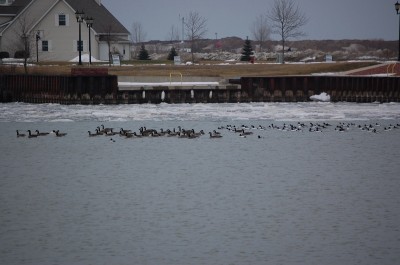 For those of us who would rather hunt ducks and geese than deer, November is just as special of a time for us as it is for those chasing whitetails around. Sure, we Michigan sportsmen and women have been able to hunt birds since the beginning of September, but the next-to-the-last month of the year is cold. Winter is just around the corner and the North Country is already frozen, meaning the big push is upon us. We all know about the gales of November. This time of year brings unpredictable weather patterns and the first real snow of the year. It also brings huge flocks of geese and the...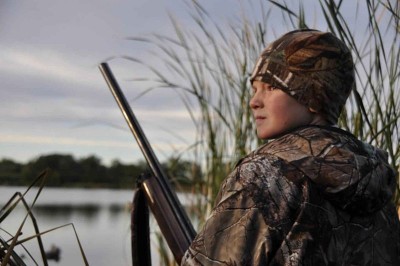 Biologists with the Texas Parks and Wildlife Department (TPWD) have good reason to be optimistic regarding the state's deer and duck population. Significant rainfall in recent months has provided a much-needed reprieve from the drought that hunters had been bracing for, and it seems that the wet conditions are good for wildlife both on land and in the air. "I would say conditions have improved over most of the state the last couple of months," said Kevin Kraai, TPWD Waterfowl Program Leader, in a
press release
....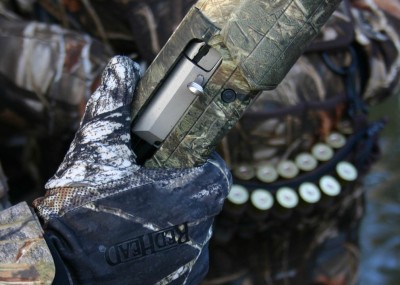 How many shotgun shells do you fire for each duck or goose in your bag? I'm not talking only of the hits and misses at fresh birds coming to the decoys, passing overhead, or jumped from a meandering creek or cut field. Be sure to add in the shells you use to recover cripples, too. When you include ducks and geese hunted over water in that number, those extra shots can add up fast.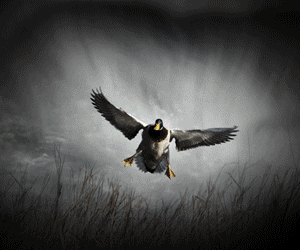 ...
When you think of waterfowl hunting meccas, places like Stuttgart, North Platte, Eastern Shore, and the Dakotas get thrown around. Sure, those places have a rich tradition of amazing waterfowl hunting, but what do they have that Michigan doesn't? The answer is simple---nothing! In fact, there are not many places that can stack up to the Great Lake State when it comes to waterfowl hunting. Looking for puddle ducks? Got 'em! Want the ultimate diver duck hunt? No sweat! Want the skies to turn black with migrating Canada geese? Here you go! Oh, and did I mention sea ducks? Good luck finding...
Over half of all the 914 species of wild birds in the United States will migrate south this fall making it a prime time to be able to enjoy the nation's waterfowl, whether you're hunting them or watching them. And you will not be alone---according to the US Fish and Wildlife Service, more than 70 million U.S. residents 16 years old and older participated in some form of wildlife-related recreation in 2011. For anyone who enjoys watching waterfowl for any reason, there's good news. Except for severe drought this fall in California and a small area of North Texas, all across the rest of...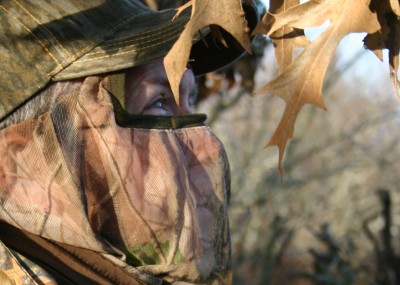 Several seasons have slipped into muted memory now, yet one incident several years ago still stands out to me. Some nights I lose sleep over it---when something's important to me, it tends to lodge in my synapse, recalled too easily and too often. I guess that's called conscience. I will probably always wonder if I did the right thing. It began as a simple local duck hunt less than a five-minute drive from home---just the dog and me. The weather was unseasonably warm; the flight was slow. I managed to bag a couple of mallards on a public hunting area by slogging deep into the oxbow...
The geese---a flock of about 30---came from upwind, flying toward our decoy set from behind us. They seemed fixated on our dekes, ignoring the well-grassed, A-Frame blind the four of us occupied. As they lost altitude, Joe Robison, the ramrod on this early season goose safari in Southeast Michigan, offered that perhaps we should take them, rather than allow them to swing wide and turn into the wind to land, as geese are wont to do. When they drew even with the blind and were no more than a few yards in the air, Robison called out to take them. We did; I squeezed off three shells and...
"Don't shoot! That's a Can---" is not what a duck hunter wants to hear from his buddy in the blind as he pulls the trigger. Duck hunters may be a small niche subset of the hunting population, but this unique group of folks live, eat, and breathe the passion. Not all duck hunters are as famous as the Robertsons from Duck Dynasty, but a few of the avid duck hunters I talked to recently all get super excited to duck hunt every chance they can. The "avids" take duck identification to a completely new level, and woe unto the unprepared who cannot tell the difference between a mallard...
For the first time in 50 years, Michigan duck hunters had an opportunity to start duck hunting well in advance of the usual opener this fall. Michigan duck hunters enjoyed an early teal season the first week of the season and by all accounts, the experiment was a success. Early teal seasons have been a longstanding tradition across much of America, but the special hunt was canceled in the Upper Midwestern states---known in federal waterfowl parlance as "production states"---five decades ago. Lobbying by Southern states, which were concerned about the incidental mortality to non-target...
Rangefinders have become part of the standard kit for big game hunters, especially bowhunters. They take the guesswork out of range estimation leading to more well-placed shots and speedier kills. Win, win, and win! Hunters using slugs for deer and turkey hunters were some of the first shotgun sportsmen to open up their daypacks to range-finding optics. In those pursuits, rangefinders play the same role as they do in the rest of big game hunting. However, smart wingshooting hunters find many uses for rangefinders, too, particularly in waterfowl hunting.
Read more »