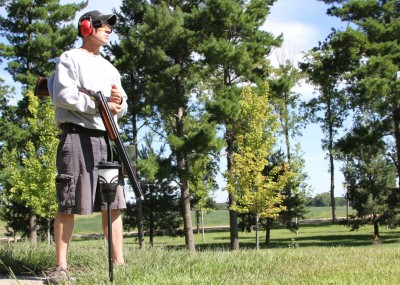 Famed New York Yankee Yogi Berra and chess grandmaster Bobby Fischer couldn't be two more different people. What are the odds they'd both espouse philosophies applicable to hitting a flying target with a shotgun? Well, so they did. Berra is known for saying "…90 percent of the game is half mental." Fisher once said, "I give 98 percent of my mental energy to chess. Others give only two percent. Wingshooting, done properly and successfully, is primarily a mental endeavor. Once you collect the mental pictures of what it takes to hit a goose, grouse, or clay target and train your...
What's your pleasure? Puddle ducks? Geese? Ruffed grouse? Woodcock? Sea ducks? Whichever, the days are quickly ticking off the calendar. Prime time will soon be here. Do you have your hunts booked for this fall? My own dance card is pretty full, but as I seek to plan hunts for the gaps, my starting point is the
Quebec Outfitters Federation website
. They are the best place to connect you with the province's finest operations. Though I'm a Midwesterner born and bred, Quebec has become a hunting home away from home for me over the years....
To waterfowl hunters, there are some historic destinations that fill dreams and top bucket lists. While it's well-known for excellent deer hunting and amazing fishing, Michigan is also home to some amazing waterfowl hunting action. What's better still are the outstanding Managed Waterfowl Hunt Areas that make up the Great Lake State's Seven Wetland Wonders. Unlike deer hunting, some of the best action hunters can find for waterfowl is on public land. Establishing in the 1960s and early 1970s, the Managed Waterfowl Hunt Areas offer a diverse array of hunting opportunities and...
My first shotgun was a single-shot hammer gun, a hand-me-down from my mother. Dad bought it for her while they were dating, and though they hunted together a few times, Mom never caught the fever. She loved the dogs. She loved walking in the autumn fields, but shooting stuff---not so much. A couple outings quenched her curiosity of what her fiancée found "fun" in all this, and she never touched the gun again. Today, I work part-time at a small sporting goods store, mostly to get out of the house and to maintain measure on the pulse of what real hunters and shooters are buying. Usually,...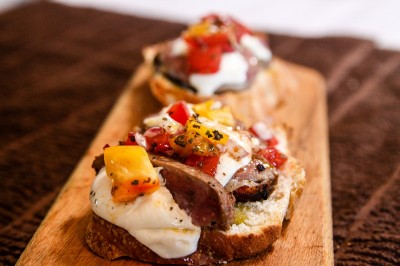 Duck is one my favorite proteins to work with. It is so versatile. Whether it's used to confit, sear, or cure into prosciutto, it all tantalizes my palate. This dish has it all: fattiness from the duck fat, acid from the vinegar and tomatoes, and a splash of citrus from the orange. Did I mention it is topped with fresh mozzarella and grated Parmigiano-Reggiano? The "woods" you take a duck from for a dish like this may be flooded, but it's still "forest to fork" if you ask me! Quack, quack! Serves 4 Prep time: 4 hours Cook time: 20 minutes plus rest Ingredients Marinade Juice...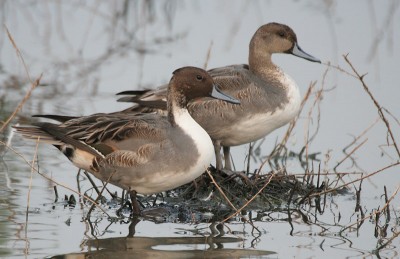 Duck numbers are up across the country and available habitat seems to be holding steady, but could a devastating California drought endanger birds along the Pacific Flyway? Just last week the US Fish and Wildlife Service (USFWS) proposed a
liberal 107-day season
in the Pacific Flyway, yet the region is being baked by California's ongoing drought. Water shortages have closed many acres of available habitat in both wildlife refuges and in the crop fields where the ducks rest...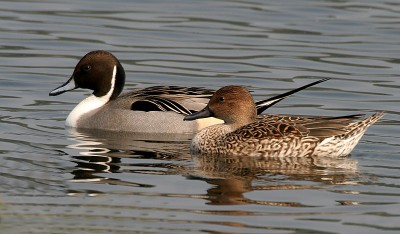 The US Fish and Wildlife Service (USFWS)
announced
last Friday that it will continue to propose liberal season lengths and bag limits for the upcoming 2014-2015 late waterfowl seasons. The decision is based on the growing number of ducks across all major flyways and the availability of good habitat. In a recent survey of waterfowl in the north-central United States, Alaska, and south-central and northern Canada, USFWS counted about 49.2 million ducks. That number marks an eight percent increase from last...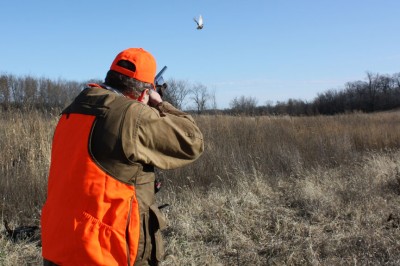 There are two kinds of clay target shooting. You can go out and shoot clays for the sake of the games themselves. Trap, skeet, and sporting clays are fun in their own right. They can stoke the competitive flame and compel shooters to renown---or they can be pursued as family fun, a wonderful introduction to firearms and lifelong pursuits. Then there is clay shooting in preparation for hunting. It's practice to make you a more perfect shot in the field. The goal is to create mental pictures and instill muscle memory you'll call upon when you're hunting. To improve your performance when...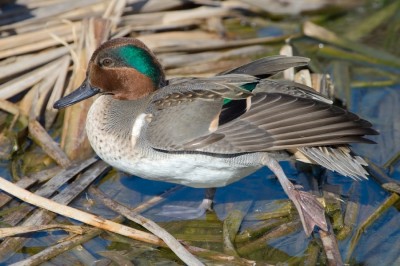 Thanks to decades of teal population growth, the Michigan Department of Natural Resources (DNR) recently announced that it will open an early teal hunting season this September. According to the
DNR
, hunters will be able to take six teal each day and hunting hours run from sunrise to sunset. Teal are the only birds legal to harvest during the special season, so hunters will have to be careful not to bag any out-of-season waterfowl like wood ducks or mallards. "The results of [this] experiment will determine...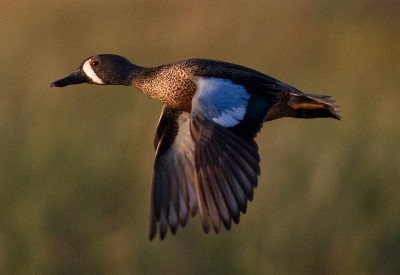 Last week the US Fish and Wildlife Service (USFWS) released their annual
Trends in Duck Breeding Populations
report, finding an increased abundance of the birds along with improved habitat conditions. The report is based on a survey of ducks across more than two million square miles in the United States and Canada. Preliminary estimates put the the total duck population in this range at 49.2 million birds, eight percent higher than last year's count. "It looks like another good waterfowl...