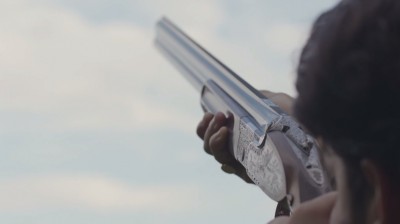 Have you ever wondered how a Beretta over-under shotgun is made? This short film from Ancarani Studio titled
Human Technology
follows the production of the one of these luxury firearms from start to finish. The manufacture of a Beretta shotgun is a mesmerizing meld of the high-tech and the traditional. "
Human Technology
is a singular and symbolic movie, its cast entirely made up of Beretta workmen, thus illustrating the perfect synthesis between craftsmanship and technology," Beretta writes on its website. If you've ever wondered where every dollar goes on a Beretta...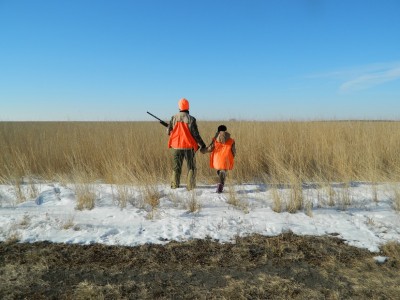 Taking a road trip with my bird dog to South Dakota in hopes of connecting with wild ring-necked pheasants has been at the top of my upland bucket list for quite some time. I recently fulfilled that dream while on a media hunt and conservation forum sponsored by
Pheasants Forever
, during which I also learned about the positive impact farming can have on pheasant habitat. Below are photos from our trip. After arriving in Aberdeen, South Dakota, I spent the first afternoon of our trip hunting Conservation Reserve Program (CRP) and...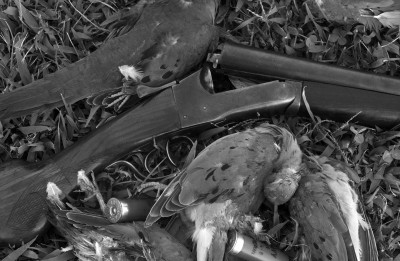 Grandpa was a funny man. He was a small man, tough and wiry with quizzical eyes. He never really said too much until his final days, and hell, even then his sentences were short, exact, and to the point. But I'll never forget the light in Grandpa's eyes when he talked about the days after the Korean War had ended, and how he came to own an Ithaca shotgun that has since become my own. He'd been fighting somewhere around the 38th parallel. Like some soldiers who didn't have anyone waiting back home, he stuck around for a bit, mainly drifting through the streets of Seoul and partaking...
Pheasants Forever is dedicated to the conservation of pheasants, quail and other wildlife through habitat improvements, public awareness, education and land management policies and programs. - Pheasants Forever Mission Statement There were pheasants forever just outside the little town where we hunt in South Dakota. There was cackling throughout the days, mornings, and evenings, and thundering out of the fields as the dogs forged ahead. A few newcomers where there and fared well, even as hens and roosters exploded underfoot and into the endless blue sky. It's a trip we look forward to...
For a day-in-day-out, hunt-everything, and shoot-every-kind-of-clay-target shotgun, I'm sold on a quality semiauto. They're just too good these days. They help reduce felt recoil. They are light and easy to carry. It's easy to find one with slight weight-forward balance to promote follow-through. They make it easy to take a follow-up shot without breaking contact with the gun, added motion, or losing sight picture; and will provide another shot if you need it. And, today, they are made so well, they'll rival the pump or over/under for reliability. Yet there's still a place for the...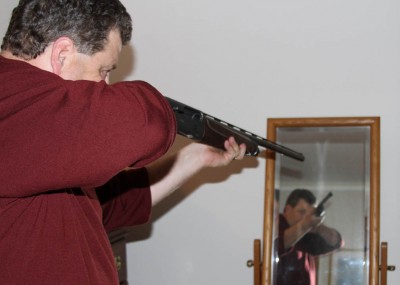 Winter's coming. For a lot of us, that means shotgunning becomes a pain in the...thermometer! I tend to think I love all forms of shotgunning more than the next guy, but in zero or below-zero temps I find I love them a lot less. If I work up the fortitude to shoot trap in January or go on a last-day-of-the-season pheasant hunt, there's always the inconvenience of accommodating bulky jackets with shorter stocks. Even if you don't live in the North Country, getting to the range can be tough to squeeze into a busy day---and shooting (or even drilling) in the backyard might earn a...
Earlier this year, the Utah Department of Natural Resources (DNR) gave out thousands of pheasant chicks for state residents to raise. The Day-old Pheasant Chick program was meant to boost success and participation in this year's pheasant hunt, which opened in the state on November 1. The state bought the chicks from a commercial grower for as little as $1.20 each, and the program seems to have been a hit with families. "Raising a pheasant, from a chick to an adult, is a terrific activity that helps kids and adults understand some of the challenges wildlife face as they grow," Dean Mitchell,...
It's another day. Another highway. One city after another---Nashville, St. Louis, Kansas City; then the plains of the Midwest. But this time, as in all road trips with the grandeur of the outdoors at its inevitable end, the miles are just a bit shorter, and the hours spent traveling transform my body and soul into an earlier time when nothing mattered more than watching the world slowly pass by. Can you say that each hunting trip is the same? Does the elk's bugle inject the same adrenaline rush as the cackling pheasant flushing underfoot? We all have our preferences, but there are some...
Though our first meeting was more than 15 years ago, I remember three events of the first day I spent with Texan Leon Measures like it was yesterday. First, I saw his young shooting students (we are talking ages six to 10) hit hand-tossed dimes, then aspirin, then individual BBs in the air with a sightless Daisy BB gun! Next when I questioned how this was even possible, he did a demonstration for me. He gave me the BB gun and tossed an empty coffee can a few feet up in the air for me to shoot. I hit it, and he took the gun and told me to go pick up the can. Then, I brought it to him. He...
Busting brush in either of Michigan's peninsulas can be an upland hunter's dream come true. With millions of acres of public land, multiple species to hunt, and camaraderie galore, Michigan should be on the any upland hunter's "must visit" list. Below are five reasons why you should upland hunt in Pure Michigan. 1. Multiple species of upland birds Michigan's diverse habitats---from aspen forests to wide, open fields and everything in between---play host to myriad species for upland hunters to chase. Ruffed grouse, sharp-tailed grouse, American woodcock (migratory birds), bobwhite...