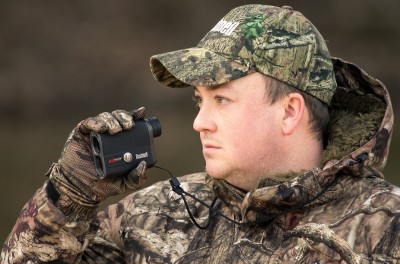 Rangefinders have become part of the standard kit for big game hunters, especially bowhunters. They take the guesswork out of range estimation leading to more well-placed shots and speedier kills. Win, win, and win! Hunters using slugs for deer and turkey hunters were some of the first shotgun sportsmen to open up their daypacks to range-finding optics. In those pursuits, rangefinders play the same role as they do in the rest of big game hunting. However, smart wingshooting hunters find many uses for rangefinders, too, particularly in waterfowl hunting.
Read more »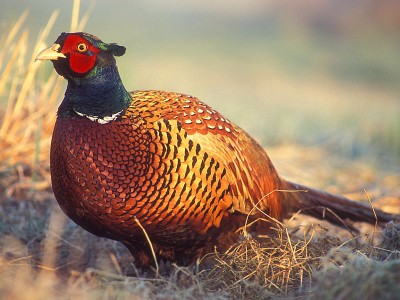 Iowa wildlife officials predict a successful season for bird hunters after a recent survey recorded population booms in the state's three most popular game bird species. The August Roadside Survey, conducted every year by the Iowa Department of Natural Resources (DNR), found a statewide average of 17.4 pheasants per 30 mile route. Compared to 6.9 per 30 miles in 2013, the DNR said the count represents a drastic increase. Quail and partridge saw a similar increase in density by 142 and 147 percent,...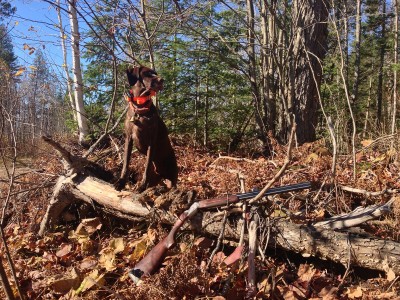 A sporting dog can be an invaluable tool in the field, and also an important part of the family. Most hunters I know are prepared to service a minor injury to themselves (or I would hope they are, at least) and carry a small first aid kit while afield, but what happens if your four-legged friend is injured during a hunt? Below are suggestions for an upland bird dog survival kit, and other ways to help your dog, should an emergency arise. Medical supplies My friend Brian Koch of Ultimate Upland spends more than 100 days a year afield with his...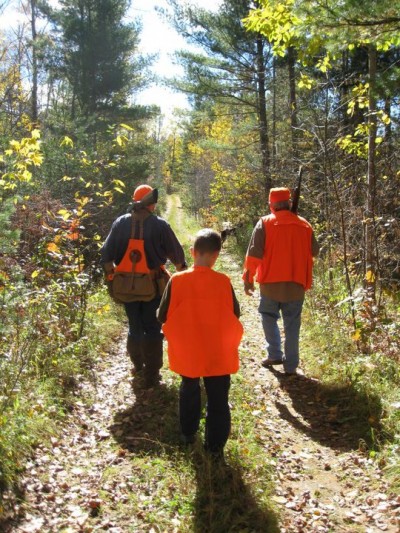 Upland hunters often aspire to bag the American woodcock, one of Michigan's most challenging birds to hunt. Woodcock, or "timber doodles" as they are nicknamed, are small birds that inhabit cover similar to that of the ruffed grouse. Michigan is prime breeding ground for woodcock and as such, is a true hunting destination for those up to the challenge. There are some great reasons to chase doodles this fall across Michigan. 1. There's lots of them Woodcock numbers are stable according to data reported to the Michigan Department of Natural Resources (DNR). According to hunter surveys from...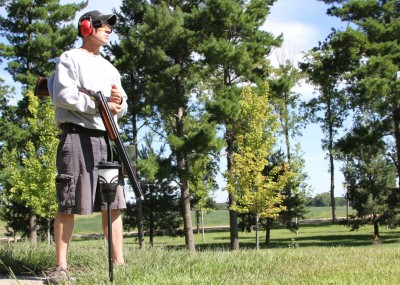 Famed New York Yankee Yogi Berra and chess grandmaster Bobby Fischer couldn't be two more different people. What are the odds they'd both espouse philosophies applicable to hitting a flying target with a shotgun? Well, so they did. Berra is known for saying "…90 percent of the game is half mental." Fisher once said, "I give 98 percent of my mental energy to chess. Others give only two percent. Wingshooting, done properly and successfully, is primarily a mental endeavor. Once you collect the mental pictures of what it takes to hit a goose, grouse, or clay target and train your...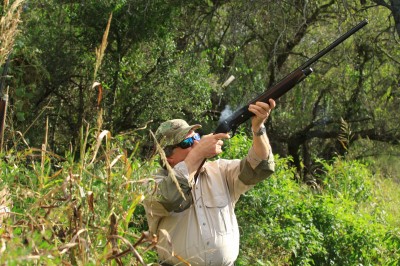 For the devoted wingshooting hunter, spring and summer are filled with clay target shooting. Doves represent the first real hunting opportunity of the fall. Satisfying as a smoked clay target can be, it's never a 100 percent substitute for real feathers on real birds that can make erratic, evasive maneuvers---and result in terrific table fare. That's why the traditional early September opening of dove season is such a big deal. Except for turkey hunting---which is a whole different shotgunning ballgame---you likely have been away from the hunting field since the spring goose seasons...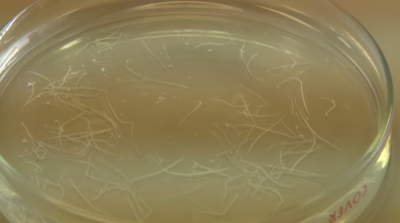 It's only about an eighth of an inch, but it's the stuff of nightmares. Researchers from Texas Tech University say that eyeworms (Oxyspirura petrowi) may be responsible for the widespread decline of quail in Texas during 2010. It is no secret that quail have faring poorly in the Lone Star State for the past several years, but biologists and hunters were astonished to see a surge in bird populations early in 2010. Then, just as quickly as they came, the birds disappeared. "It was very green and lush, and we had a lot of quail," said Ron Kendall, a professor of environmental...
What's your pleasure? Puddle ducks? Geese? Ruffed grouse? Woodcock? Sea ducks? Whichever, the days are quickly ticking off the calendar. Prime time will soon be here. Do you have your hunts booked for this fall? My own dance card is pretty full, but as I seek to plan hunts for the gaps, my starting point is the Quebec Outfitters Federation website. They are the best place to connect you with the province's finest operations. Though I'm a Midwesterner born and bred, Quebec has become a hunting home away from home for me over the years....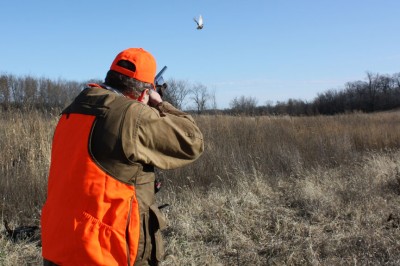 There are two kinds of clay target shooting. You can go out and shoot clays for the sake of the games themselves. Trap, skeet, and sporting clays are fun in their own right. They can stoke the competitive flame and compel shooters to renown---or they can be pursued as family fun, a wonderful introduction to firearms and lifelong pursuits. Then there is clay shooting in preparation for hunting. It's practice to make you a more perfect shot in the field. The goal is to create mental pictures and instill muscle memory you'll call upon when you're hunting. To improve your performance when...
Michigan's great outdoors are home to many outstanding hunting opportunities. The state's ruffed grouse get scores of resident and nonresident hunters afield each fall, and with good reason. Hunting Great Lakes grouse can be one of the best ways to spend a fall day. You don't need a ton of gear---yourself, a trusty shotgun, a pocketful of shells, some hunter's orange, and perhaps a good dog will do. A grouse hunt is never a waste of time, even when you don't bag any of the tasty birds. Grouse can elusive, but if you simply open your ears, it's often quite easy to find...