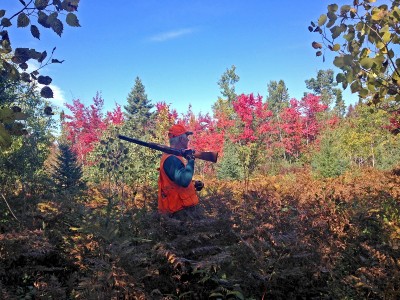 Busting brush in either of Michigan's peninsulas can be an upland hunter's dream come true. With millions of acres of public land, multiple species to hunt, and camaraderie galore, Michigan should be on the any upland hunter's "must visit" list. Below are five reasons why you should upland hunt in Pure Michigan. 1. Multiple species of upland birds Michigan's diverse habitats---from aspen forests to wide, open fields and everything in between---play host to myriad species for upland hunters to chase. Ruffed grouse, sharp-tailed grouse, American woodcock (migratory birds), bobwhite...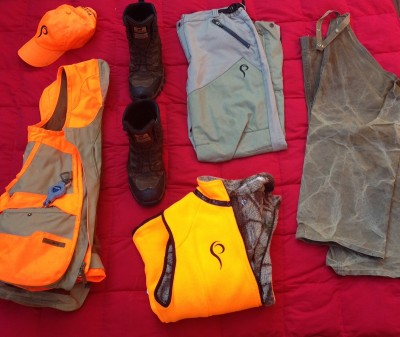 If you're interested in trying your hand at upland hunting, there are a few gear essentials that will make your time afield comfortable and enjoyable. Below are my recommendations for basic women's upland gear. 1. Blaze orange hat Wearing blaze orange while upland hunting is an important safety aspect that shouldn't be overlooked. Be sure to check your state's regulations for specifics on how much blaze orange is required by law. I'm a believer in the "more is better" mind-set when it comes to orange, especially if you're hunting in thick cover during the early part of the...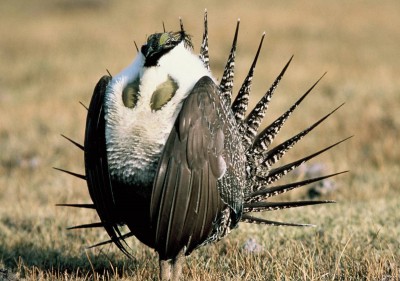 Researchers have found that conservation efforts for sage grouse in Wyoming may have benefited the local mule deer population as well. Scientists at the University of Wyoming, US Geological Survey, The Nature Conservancy, Western Ecoysystems Inc., and the University of Montana recently published a study confirming "umbrella" benefits stemming from grouse habitat conservation. Many conservationists have long argued that protective measures for sage grouse would benefit other species as well. "The study results are heartening, because they show that benefits of sage grouse conservation by...
By now, most Michigan bird hunters understand that ruffed grouse populations are cyclical. They seem to run on a 10-year cycle (peak to peak) with the inevitable trough about halfway between the best of times. Exactly why this is, no one knows. And right now, Michigan's grouse population should be down toward the bottom of the cycle. Yet when I spent a long morning with Fritz and Ric Heller and our mutual friend Paul Zeman in the woodlands near Kalkaska in the Northern Lower Peninsula last week, we moved better than 30 ruffs in about four hours on the ground. In a sport where three or...
What is your approach to shotgunning? Are you the legendary one-gun man or woman? There's wisdom in the warning, "Beware of the hunter or shooter with only one gun! He or she probably knows how to use it!" Then there is the "golf bag" approach to shooting. The golfer doesn't play an entire round with only a driver or solely with a putter. His or her bag carries a dozen or more clubs each meant for a specific distance or type of shot. Ever watch a professional golf tournament? That selection of clubs allows them to perform some amazing feats. The caddy even makes suggestions on the...
Rub, my English setter, was locked up, solid as a statue, on point in the sort of aspens where you might not expect to find grouse and woodcock. It was an open area with more mature trees than you'd usually choose to hunt in, but the kind of place you dream about finding birds as you'd be able to swing in any direction without wrapping your shotgun around a popple. I stepped up toward Rub, but when the bird rocketed out of there, it flew to my left where Al Stewart and his son Chris were standing. I couldn't shoot and neither could they. The grouse flew right between the two of them....
Elizabeth Lanier, owner of
Lanier Shooting Sports
, is a National Sporting Clays Association (NSCA) Level III shooting instructor and an all-around lover of all things wingshooting and clay shooting. I recently had the opportunity to chat with her about how she was introduced to the sports, and her advice to women who are interested in becoming involved. Britney: Please tell us about your background in upland bird hunting and clay shooting. How did you get started?  Elizabeth: Years ago I gave a guy who was an avid wingshooter his first...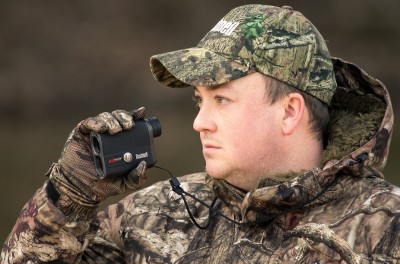 Rangefinders have become part of the standard kit for big game hunters, especially bowhunters. They take the guesswork out of range estimation leading to more well-placed shots and speedier kills. Win, win, and win! Hunters using slugs for deer and turkey hunters were some of the first shotgun sportsmen to open up their daypacks to range-finding optics. In those pursuits, rangefinders play the same role as they do in the rest of big game hunting. However, smart wingshooting hunters find many uses for rangefinders, too, particularly in waterfowl hunting.
Read more »
Iowa wildlife officials predict a successful season for bird hunters after a recent survey recorded population booms in the state's three most popular game bird species. The August Roadside Survey, conducted every year by the Iowa Department of Natural Resources (DNR), found a statewide average of 17.4 pheasants per 30 mile route. Compared to 6.9 per 30 miles in 2013, the DNR said the count represents a drastic increase. Quail and partridge saw a similar increase in density by 142 and 147 percent,...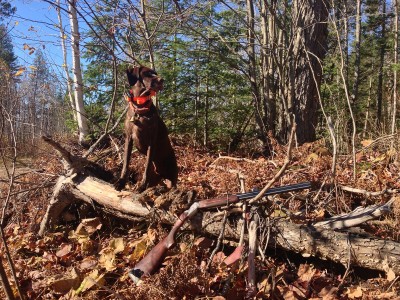 A sporting dog can be an invaluable tool in the field, and also an important part of the family. Most hunters I know are prepared to service a minor injury to themselves (or I would hope they are, at least) and carry a small first aid kit while afield, but what happens if your four-legged friend is injured during a hunt? Below are suggestions for an upland bird dog survival kit, and other ways to help your dog, should an emergency arise. Medical supplies My friend Brian Koch of Ultimate Upland spends more than 100 days a year afield with his...