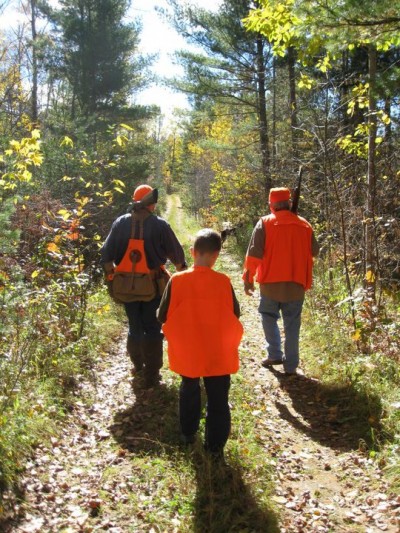 Upland hunters often aspire to bag the American woodcock, one of Michigan's most challenging birds to hunt. Woodcock, or "timber doodles" as they are nicknamed, are small birds that inhabit cover similar to that of the ruffed grouse. Michigan is prime breeding ground for woodcock and as such, is a true hunting destination for those up to the challenge. There are some great reasons to chase doodles this fall across Michigan. 1. There's lots of them Woodcock numbers are stable according to data reported to the Michigan Department of Natural Resources (DNR). According to hunter surveys from...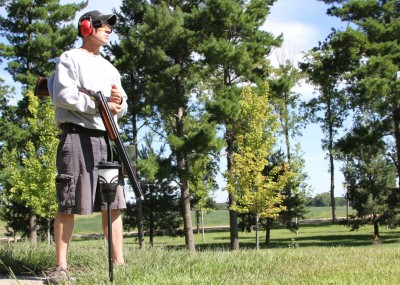 Famed New York Yankee Yogi Berra and chess grandmaster Bobby Fischer couldn't be two more different people. What are the odds they'd both espouse philosophies applicable to hitting a flying target with a shotgun? Well, so they did. Berra is known for saying "…90 percent of the game is half mental." Fisher once said, "I give 98 percent of my mental energy to chess. Others give only two percent. Wingshooting, done properly and successfully, is primarily a mental endeavor. Once you collect the mental pictures of what it takes to hit a goose, grouse, or clay target and train your...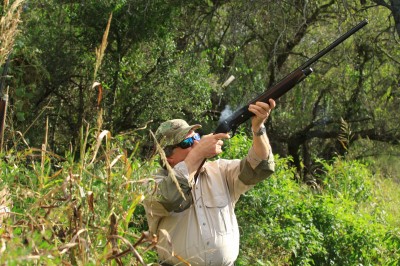 For the devoted wingshooting hunter, spring and summer are filled with clay target shooting. Doves represent the first real hunting opportunity of the fall. Satisfying as a smoked clay target can be, it's never a 100 percent substitute for real feathers on real birds that can make erratic, evasive maneuvers---and result in terrific table fare. That's why the traditional early September opening of dove season is such a big deal. Except for turkey hunting---which is a whole different shotgunning ballgame---you likely have been away from the hunting field since the spring goose seasons...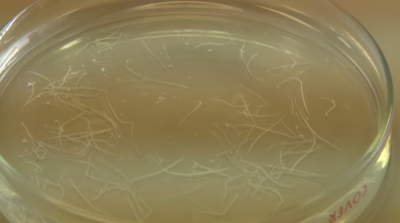 It's only about an eighth of an inch, but it's the stuff of nightmares. Researchers from Texas Tech University say that eyeworms (
Oxyspirura petrowi
) may be responsible for the widespread decline of quail in Texas during 2010. It is no secret that quail have faring poorly in the Lone Star State for the past several years, but biologists and hunters were astonished to see a surge in bird populations early in 2010. Then, just as quickly as they came, the birds disappeared. "It was very green and lush, and we had a lot of quail," said Ron Kendall, a professor of environmental...
What's your pleasure? Puddle ducks? Geese? Ruffed grouse? Woodcock? Sea ducks? Whichever, the days are quickly ticking off the calendar. Prime time will soon be here. Do you have your hunts booked for this fall? My own dance card is pretty full, but as I seek to plan hunts for the gaps, my starting point is the
Quebec Outfitters Federation website
. They are the best place to connect you with the province's finest operations. Though I'm a Midwesterner born and bred, Quebec has become a hunting home away from home for me over the years....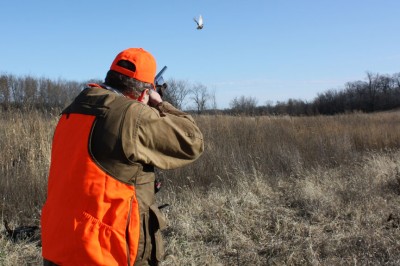 There are two kinds of clay target shooting. You can go out and shoot clays for the sake of the games themselves. Trap, skeet, and sporting clays are fun in their own right. They can stoke the competitive flame and compel shooters to renown---or they can be pursued as family fun, a wonderful introduction to firearms and lifelong pursuits. Then there is clay shooting in preparation for hunting. It's practice to make you a more perfect shot in the field. The goal is to create mental pictures and instill muscle memory you'll call upon when you're hunting. To improve your performance when...
Michigan's great outdoors are home to many outstanding hunting opportunities. The state's ruffed grouse get scores of resident and nonresident hunters afield each fall, and with good reason. Hunting Great Lakes grouse can be one of the best ways to spend a fall day. You don't need a ton of gear---yourself, a trusty shotgun, a pocketful of shells, some hunter's orange, and perhaps a good dog will do. A grouse hunt is never a waste of time, even when you don't bag any of the tasty birds. Grouse can elusive, but if you simply open your ears, it's often quite easy to find...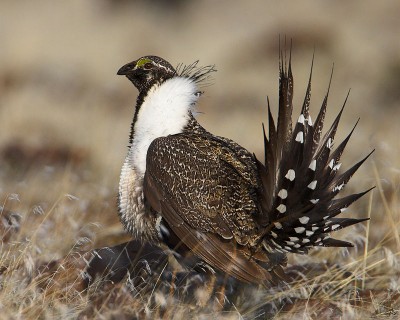 The Montana Fish and Wildlife Commission (FWP) announced on Thursday that it will be closing sage grouse hunting in all or part of the 32 counties that currently allow it. Hunters will still be able to harvest the birds in a limited capacity in 20 counties, but officials have also shortened the two-month season to just one month. Bag limits have not been changed. "This is somewhat of a tragic day," FWP Commissioner Matthew Tourtlotte told
Read more »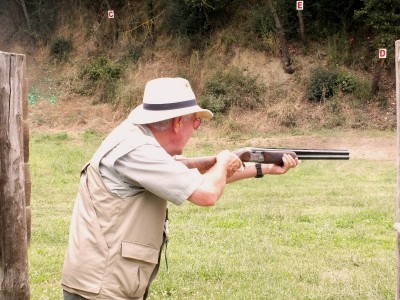 The over-under shotgun is arguably the most effective gun for wing and clay shooting. As a confirmed side-by-side man, I truly love the older style of double gun, but reality is reality and the advantages of the over-under simply outweigh the beauty and grace of a side-by-side. First, the lower barrel is located much more in line with the axis of recoil than with any other action type (with the exception of some specialty guns designed for competition). The low first barrel gives the shooter less muzzle rise and allows quicker acquisition of the next shot. Second, the stacked barrels afford...
Bird hunters in North Dakota will be pleased to hear that while 2014's winter may have been harsh for much of the country, a relatively mild season in the state has boosted bird numbers. According to the North Dakota Game and Fish Department, spring breeding duck numbers are up 23 percent from last year and 110 percent from the long-term average between 1948 and 2013. The number of pheasant roosters has also ticked up by six percent statewide. Despite poor production last year, biologists say that low winter mortality has bolstered the birds' ranks. "It's pretty amazing to see the top...