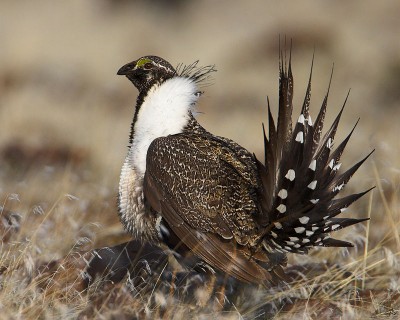 The Montana Fish and Wildlife Commission (FWP) announced on Thursday that it will be closing sage grouse hunting in all or part of the 32 counties that currently allow it. Hunters will still be able to harvest the birds in a limited capacity in 20 counties, but officials have also shortened the two-month season to just one month. Bag limits have not been changed. "This is somewhat of a tragic day," FWP Commissioner Matthew Tourtlotte told
Read more »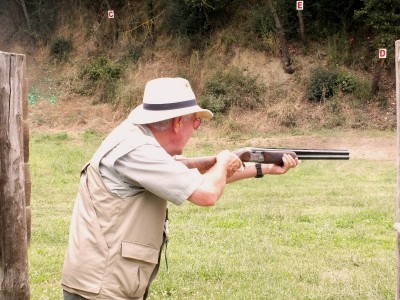 The over-under shotgun is arguably the most effective gun for wing and clay shooting. As a confirmed side-by-side man, I truly love the older style of double gun, but reality is reality and the advantages of the over-under simply outweigh the beauty and grace of a side-by-side. First, the lower barrel is located much more in line with the axis of recoil than with any other action type (with the exception of some specialty guns designed for competition). The low first barrel gives the shooter less muzzle rise and allows quicker acquisition of the next shot. Second, the stacked barrels afford...
Bird hunters in North Dakota will be pleased to hear that while 2014's winter may have been harsh for much of the country, a relatively mild season in the state has boosted bird numbers. According to the North Dakota Game and Fish Department, spring breeding duck numbers are up 23 percent from last year and 110 percent from the long-term average between 1948 and 2013. The number of pheasant roosters has also ticked up by six percent statewide. Despite poor production last year, biologists say that low winter mortality has bolstered the birds' ranks. "It's pretty amazing to see the top...
This interview with National Bobwhite Conservation Initiative Director Don McKenzie is part of OutdoorHub's Leaders of Conservation series, in which we sit down with leaders of the North American conservation movement to learn more about the stories behind their organizations and people. It used to be that if you were to walk through any forest or field in the eastern half of the United States, you would hear the unmistakable whistle of a bobwhite quail. You can still find these elusive birds today, but their numbers have dropped sharply in the last half century due to changes...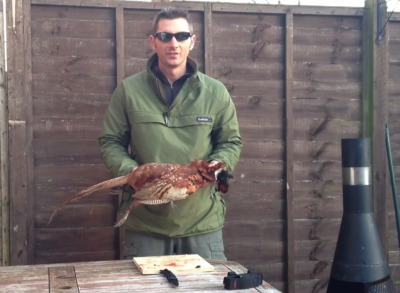 There are probably as many ways to skin and clean a pheasant as there are hunters. Okay, maybe there are a great deal less, but there are certainly bad ways to pluck these birds. First-time pheasant hunters may notice that pheasants have thinner and looser skin than other birds such as duck and geese. Don't let this intimidate you, however, preparing a pheasant is easier than it looks. Here is a quick and relatively simple method shared by the Military and survival channel on YouTube. Most impressively, this method requires just minimal...
This interview with Pheasants Forever/Quail Forever President and CEO Howard Vincent is part of OutdoorHub's Leaders of Conservation series, in which we sit down with leaders of the North American conservation movement to learn more about the stories behind their organizations and people. It has been 33 years since Dennis Anderson, outdoor editor at the Saint Paul Pioneer Press and Dispatch, first drew attention to the growing habitat problem for upland birds in Minnesota. Shortly after he wrote the article, Anderson was inundated with hundreds of letters and phone...
The Iowa Department of Natural Resources is now recruiting landowners for participation in a project that could save up to 50,000 acres for pheasant habitat. The Iowa Pheasant Recovery: State Acres for Wildlife Enhancement (SAFE) program is now reopening enrollment for landowners who want to return pheasants to their property. As a continuous Conservation Reserve Program (CRP), landowners will be reimbursed based on the quality of their land and length of their contract, as well as an initial sign-up bonus of $100 per acre. So far 4,000 acres have already been registered, and officials say...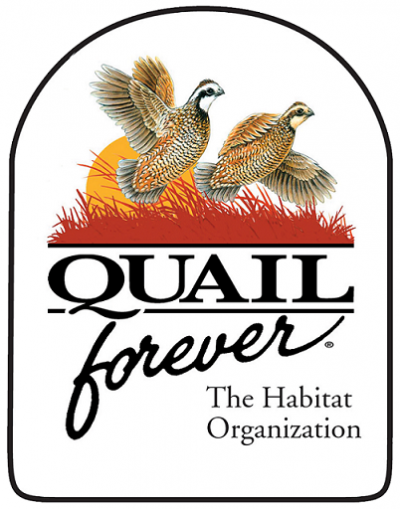 New group will utilize Quail Forever's unique model to raise funds and support for upland conservation

Avid quail hunters from Oklahoma's Texas and Beaver Counties have formed the newest Quail Forever chapter in the state. Named the Homesteader Quail Forever chapter - honoring one of the last areas in Oklahoma to be homesteaded - the group will work to improve upland habitat for bobwhite and scaled quail in the Oklahoma Panhandle. Oklahoma has long been considered one of the premier quail states in the country; however, in recent years, mainly due to upland habitat loss...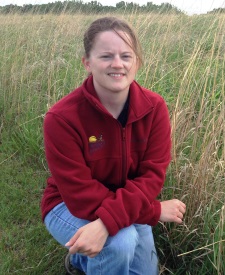 Pheasants Forever has named Erin Kucera as its newest Farm Bill Biologist in Iowa. Based out of the USDA Service Center in Logan, Kucera is covering Pottawattamie, Harrison and Monona Counties working with farmers and landowners in promoting the wildlife habitat and financial benefits of conservation programs, as well as assisting landowners after programs have been implemented. Pheasants Forever Farm Bill Biologists work to accelerate enrollment in the suite of U.S. Department of Agriculture (USDA) Farm Bill conservation programs, adding wildlife technical assistance in USDA offices to...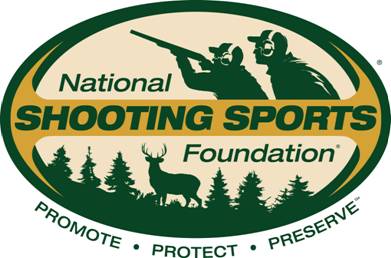 The U.S. Fish and Wildlife Service has made available a preview of a new study regarding traditional ammunition and mortality of bald eagles in the upper Midwest that has led to news stories misleading the public into thinking the use of traditional ammunition containing lead components is having a population-level impact on bald eagles. That is not the case. The National Shooting Sports Foundation, the trade association for the firearms, ammunition, hunting and shooting sports industry, points out that no conclusive evidence exists that shows hunters and target shooters using...