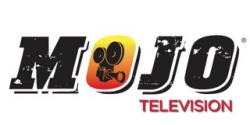 Mike travels to the Midwest with the guys from Turkey Reapers in search of hammer gobblers.  When you're shooting turkeys from less than five yards, the action is non-stop and as exciting as they come.  Forget wacking and stacking, these fellas are Reapin! Watch the preview http://youtu.be/2YNJRhSeP8I The new episode, "BEAK TO BEAK," will premiere this Saturday (3/8) on the Sportsman Channel....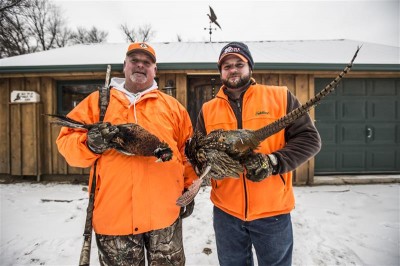 The Union Sportsmen's Alliance's (USA) national outdoor TV series, Brotherhood Outdoors, takes Wess Ringgold, and his son Josh Ringgold, both of Maryland, on an Iowa pheasant hunt, Sunday, March 16, at 11 a.m. ET, on the Sportsman Channel. The episode takes viewers on an eventful, exciting trip to Iowa's historical and charming Hole N the Wall Lodge on a pheasant hunt, at the height of the season. The show is a collection of firsts for the father, son hunting duo. It's their first time hunting pheasants together, Josh's first time on an airplane and it's the first time either of...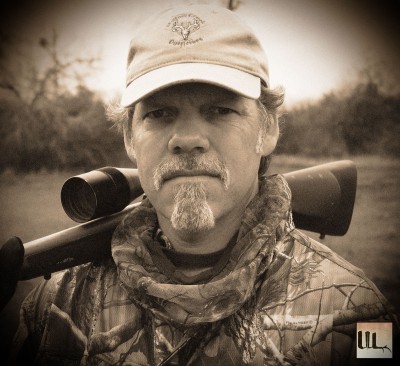 The
WILDLIFERS TV show
is coming to Sportsman Channel beginning Fall 2014. The
WILDLIFERS
crew includes Dan Braman, Jimmy Brown and Dustin Mueller. Meet WILDLIFER Dan Braman! Born in South Texas, in the heart of big deer country, Dan grew up hunting with hounds for coyotes and bobcats. Hounds still remain a passion. Dan has hunted several countries including, Tanzania, South Africa, Namibia, Zambia, Argentina, Bolivia, Canada, Costa Rica, Mexico, Australia, and 20+ states. Dan has been a...

Steven Rinella, host of MeatEater, embarks on an Osceola turkey hunt in southern Florida in hopes of completing the royal slam of turkey hunting – bagging each of the five North American wild turkey subspecies.  An Osceola turkey is the final bird Rinella needs to complete his quest - a decade in the making - on this week's episode of MeatEater, exclusively on Sportsman Channel, Thursday, March 6 at 8:00 p.m. ET/PT. There is nothing in comparison to turkey hunting season, especially when an Osceola turkey – the last of the five subspecies, hunters typically harvest to complete the...

Sub-zero temperatures and dense fog do little to prevent Doug Hamric, host of Outfittersrating TV, from hunting brown bear in his favorite location – Alaska. Hamric locates the perfect brown bear, but the weather forces him to rethink his hunting strategy. The intensity of the hunt quickly escalates when Hamric suddenly realizes camp is no longer in sight. Discover if Hamric can safely navigate through the Alaskan wilderness on this week's episode of Outfittersrating TV, exclusively on Sportsman Channel, Wednesday, March 5 at 9:30 p.m. ET/PT. Stunning skies and picturesque mountains...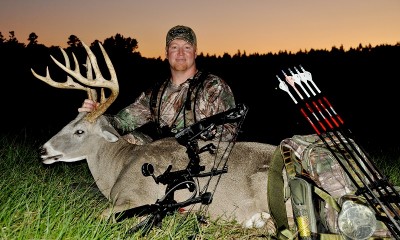 Antler King Products returns as Backwoods Life's official food plot and white tail feed supplement. The award winning television show, Backwoods Life, will begin airing their 10th season in the summer of 2014 on Sportsman Channel and Wild TV. Antler King is a feed and Seed company with decades of experience in the industry. The show hosts of Backwoods Life are grateful to work with such a great company and they are completely confident in Antler King products. "It's amazing how much bigger and healthier our deer are from using Antler King. The body sizes have gown greatly and we've taken...

Bravo Company USA, Guns & Ammo and Sportsman Channel have teamed up to give one lucky fan a hot-off-the-assembly-line BCM MID-16 MOD 3 Carbine rifle, valued at more than $1,500. To enter to win, fans simply have to visit
http://www.gunsandammo.com/win-bcm-mid-16-mod-3-carbine
and register online. They can gain additional entries by liking the Facebook pages of
Guns & Ammo
,
Sportsman Channel
, and
Read more »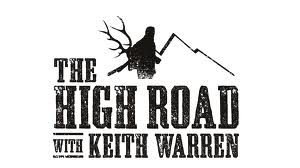 The High Road with Keith Warren welcomes Optics Planet as a new sponsor for the 2014 season, airing on the Pursuit Channel. Optics Planet is recognized as one of the world's leading online retailers of sport optics, tactical and military gear, scientific products, hunting gear and eyewear. "Optics Planet allows us to better serve the product needs of our viewers," says Keith Warren, award-winning host and producer of The High Road. "With global distribution and broadcast of our shows and videos, viewers from anywhere can order many of the products they see us use directly from Optics...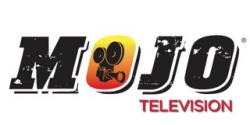 The coyotes continue to the call in Alberta, Canada.  Ranchland Guides, Rob Reynolds and Matt Kelly square off to see who can guide the MOJO fellas to the most coyote kills.  Tension runs high as a nice cash tip awaits the victor.  Also, Rob finds out that Coyotes are actually "lap dogs" in one of the craziest Coyote stands MOJO has filmed. Watch the preview: http://bit.ly/1d8yG5q The new episode, "SETTLING THE SCORE WITH CANADIAN COYOTES, PART 2," will premiere this Saturday (3/1) on the Sportsman Channel....

Sportsman Channel Partners with Cox Communications in Oklahoma City Lincoln Tapp, 12, is wise beyond his years and is one of the youngest outdoors enthusiasts to host a prime-time hunting show on a major cable network (YoungWild, Fridays at 9:30 p.m. ET.). On February 28 and March 1 in Oklahoma City, Sportsman Channel, the leader in outdoor television for American sportsmen and women, is giving attendees a chance to meet Tapp at the Backwoods Hunting & Fishing Expo. Tapp, an Oklahoma City area resident, will sign autographs and...