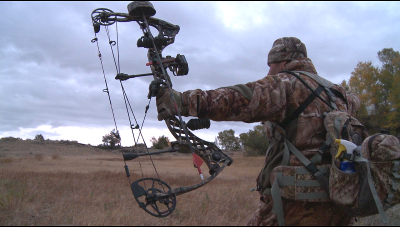 This week on another exciting episode of Scent Lok's High Places, we join host Jeff James in the whitetail mecca of Iowa. You never know what you might see in this territory as you climb the ladder on a brisk Midwest morning. Jeff will be faced with a difficult but exciting decision as he hunts his lease in the land of monster bucks. On Scent Lok's High Places, the team will go to great lengths and locations in order to experience the thrill of duping a trophy big game animal. From Iowa to New Zealand, the action will never end. For a preview of this week's episode follow:
Read more »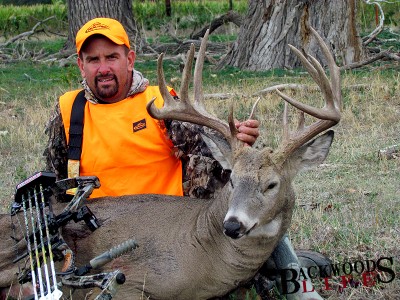 Unless you have been hiding under a rock, you know that Kansas produces some of the largest whitetail bucks in the country, and of course, we try to hunt there every fall.  In 2012, Backwoods Life crew members Woody Sullivan, Ryan Whitaker, and I (Michael Lee) all drew tags and lined up our times to hit this great state. Ryan headed west first for early season.  His goal was to fill his tag while the bucks were still very predictable on their bedding and feeding.  Hunting private farmland in the Northwest part of the state, Ryan had several good bucks on camera and video coming to the...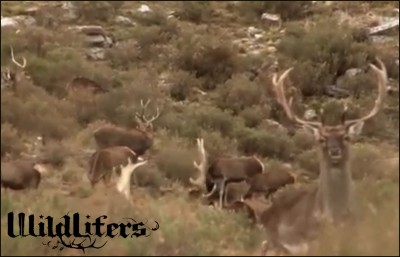 The adventure continues with Dan Braman & Jimmy Brown hunting across the equator in Argentina. The guys head into the mountains for the unbelievable pursuit of a variety of free range big game. This is second episode of a two-part series. Keep up with all the WildLifers' activity at Facebook, Twitter, and Google+ and Pinterest. You can catch...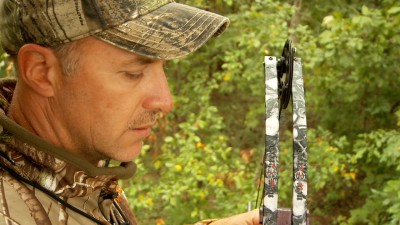 The Hit List crew is at it again this week as Andy Morgan is back in Nebraska looking to catch a break and locate a shooter buck, while Chad Ritter is pulling out all the stops as he hits the woods hard with a muzzleloader in hand. The Hit List presented by Moultrie has shifted into high gear as the season slowly comes to an end. There is still time left to spend in the stand though and there is no doubt Gerald, Andy, Chad and Branch will be there. For a preview of this week's episode follow: http://bcove.me/zw5unl7w The Hit List presented by...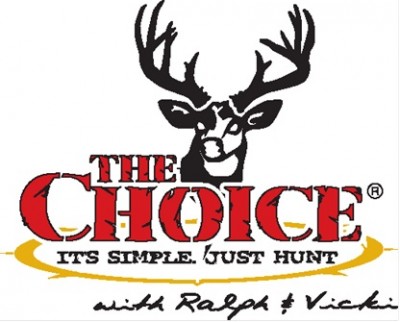 This week on The Choice, Freddy found his little Bear N Down honey hole and he doesn't want to share it with Ralph or Vicki but he takes up Sam from Rocky on his first ever bear hunt. Share in the excitement of a first timer as he experiences what bear n down is all about. Look for the HUNTER SAFETY SYSTEM'S logo during the show. This episode's Lucky Logo winner will receive, a great package from Hunter Safety Systems that includes a bowholder, Muff Pack, life-line system, and of course a HSS Elite Vest to keep you safe out there, along with all the other great weekly prizes! To...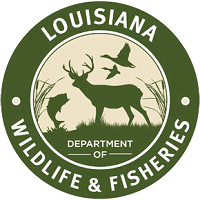 Two decades ago, the Louisiana Black Bear was on the brink of extinction, but today it is on the rebound. The latest episode of Louisiana Public Broadcasting's six-part wildlife series Alive! In America's Delta, Black Bear Comeback, documents efforts to save this iconic species. LPB producers and photographers spent a year following Louisiana biologists on the forefront of the recovery effort, gaining unprecedented access to these threatened animals in the wild and capturing unique insights from those fighting to protect them. The new documentary premieres Monday, Dec....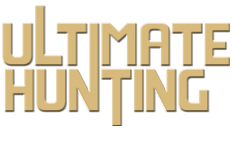 The Story of That Gigantic Buck Has Never Been So Real This week on Ultimate Hunting presented by Sheffield Financial, join Travis Faulkner as he talks with Stanley Suda about how he fooled a truly giant buck and watch the footage from this self-filmed hunt when the monster was taken. Then we follow Harold Knight to Eastern Tennessee where he hunts with friend Daniel Morgan and bags a long distance gobbler; sometimes you simply have to take the shot. The season is nearing the end but there's still plenty of action and opportunities to be had. The Ultimate Hunting team promises...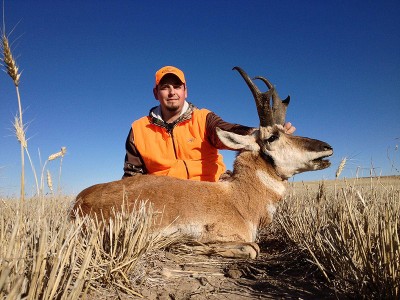 Arriving in Colorado for the opening of the 2012 Pronghorn Antelope season we were ready for a change of pace.  Hard at bow hunting whitetails for several weeks in warm temperatures we were excited to get out West and meet some colder weather. Our good friend Shane Tucker of Stand Alone Taxidermy in Fort Morgan, Colorado invited our entire crew out for the rifle opener in early October.  Shane had done a great deal of scouting and had some great spots for us to hunt as well as opened his home up to us all.  The one thing we didn't plan on was snow! We awoke opening morning to a...

Rick and Julie Use Innovative Trail Cameras For Success In The Field Stealth Cam, introduced in the year 2000, quickly became the leader in scouting camera innovation. Taking this category to the next level, Stealth Cam enters 2014 by introducing new cameras and innovations to Beyond the Hunt with Rick and Julie, which airs on the Outdoor Channel. This Outdoor Reality hunting show is not just about the harvest that makes a hunt memorable! From unique profiles to their own personal adventures, join Rick & Julie Kreuter as they spotlight "the experience!"  And using Stealth...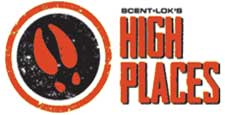 Southern Illinois is Heating Up for Host Jeff James

It's a magical time of year when the big bucks start to chase. The action can be fast and furious across several situations. This week on Scent Lok's High Places, host Jeff James travels back home for some November rut action of his own in Southern Illinois. A crucial part of being successful in the bow stand is being able to strike while the iron's hot. Capitalizing on peak periods throughout the season has been a focus for the High Places team this season and the rewards continue to be impressive. For a preview...