What is the most that you have ever risked for a chance at a buck? In a recent interview with
Fox News
 ,
Duck Dynasty
cast member Tim Guraedy, or "Mountain Man" as he is known to fans, revealed how he lost a previous job due to his love for deer hunting. Guraedy held a variety of jobs before he landed a spot on A&E's
Duck Dynasty
. Although he is now a TV star, radio host, and author, Guraedy also tried his hand at air conditioner...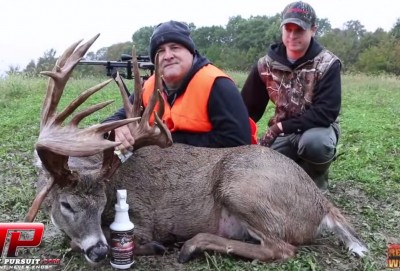 On October 12, hunter Joe Franz harvested a massive whitetail buck with a muzzleloader on his property in Iowa. Fortune has awarded this hunter the deer of a lifetime, but it was the foresight of the Trophy Pursuit team that put this incredible shot on camera. With a reported preliminary score of 258 and 7/8, this buck could very well be the largest ever taken while being filmed. http://youtu.be/mg7Z4juaGo8 "We are very excited to announce that Trophy Pursuit has filmed the harvest of what we think could be the largest wild, 100% fair chase whitetail to ever be captured on professional...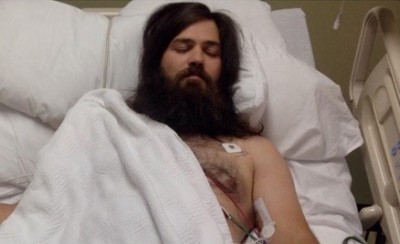 Jep Robertson, the younger brother of Duck Commander CEO Willie Robertson and a cast member on the popular A&E show
Duck Dynasty
, was hospitalized last week when he had a seizure in a treestand while hunting for deer. A representative for the family told
US Weekly
that Robertson is now recovering and that thankfully, friends and family were nearby when the incident occurred and were able to rush the hunter to a hospital. "Earlier this...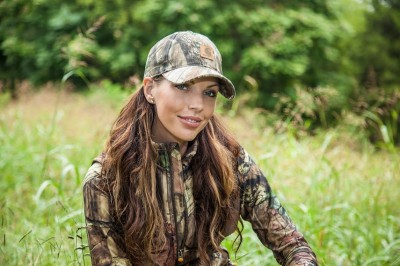 Julie McQueen is the co-host of
Brotherhood Outdoors
and a producer for Backstage & Backroads Productions. Her passion for hunting and sharing the outdoors with others is evident from her on-camera time and social media pages. I recently had the pleasure of speaking with Julie about her favorite kind of hunting, superpowers, and working side-by-side with her husband.
Britney: Please tell us a little about your background in the outdoors. Who introduced you to hunting and fishing?
Julie: I grew up on an Indian reservation in Oklahoma where there are plenty of...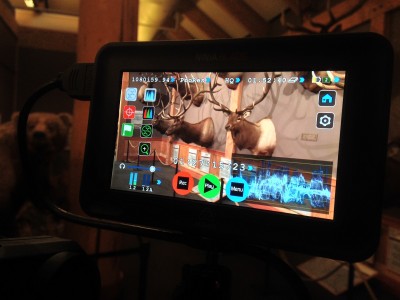 There was a buzz in the air at this year's National Association of Broadcasters show surrounding affordable 4K cameras from manufactures like AJA, Black Magic, Sony, and Panasonic. While crawling the floor for the latest equipment I came across a crowd gathered around a booth called "Atomos." After gawking at all their products for several minutes, I caught up with Will Thompson, Atomos' business development manager. Will and I talked about how their devices can bypass the highly compressed files that would normally be captured in camera and record the camera signal straight to a hard drive...
Films, television, and video in general are the primary storytellers of our times, and stories are a prime force in creating and changing culture, including how people view outdoor sports and conservation. There is a definite need for more mainstream TV and films that show outdoor sports in a positive way. One way to encourage more positive stories about outdoor sports is through awards shows and film festivals that support filmmakers, as well as entertain and educate. You may think that mainstream media award shows and festivals are probably biased against hunting and fishing. Not so....
Among a line of white chef coats and toques, it is easy to spot Tyler Viars in his woodland camo. Tyler is one of the 22 contestants on the fifth season of the popular show
MasterChef 
hosted by popular UK culinary expert and personality Gordon Ramsay. This hunter-turned-chef may not be a household name yet, but Tyler, who has also worked a field producer and videographer for the Outdoor Channel, plans on changing that. Competing for the the title of
MasterChef
isn't the extent of the 27-year-old Tyler's ambitions, and he has much bigger plans in mind. "Food is emotional....
A new television show is worth setting the DVR or TIVO for, especially if you enjoy collecting sporting goods such as guns, wildlife artwork, antique lures, or old fishing rods and reels. Treasures & Traditions looks familiar in some ways to other shows, where a guest brings an attic-found item and the appraiser says, "Tell me about this piece." Half the fun is hearing how much an old spiral-wire, minnow-cage lure is worth (spoiler alert: thousands!), the other side is the enjoyment of the stories behind the artifacts. The best part of this show? Everything is hunting- or...

SportingDog Adventures TV and Vanishing Paradise are pleased to announce they have formalized a partnership that will begin with the 4th season airing of the show in 2014. "Conservation has always been a central theme on SportingDog Adventures," says Jeff Fuller, Host and Executive Producer. "The generational aspect of hunting is another theme we stress, but without everyone first making a commitment to preserving our country's natural resources, there won't be anything to pass on to those future generations." "We are very excited about this opportunity," says Steve...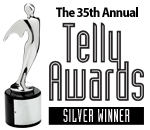 The Telly Awards has named The
WILDLIFERS
television program as the winner of 28 awards this year.  WildLifers winning entries included 1 Silver, 23 Bronze and 4 People's Telly Awards. This year there were nearly 12,000 entries from all 50 states and numerous countries. A prestigious judging panel of over 500 accomplished industry professionals, each a past winner of a Silver Telly and a member of The Silver Telly Council, judged the competition, upholding the historical standard of excellence that Telly represents.  The Silver Council evaluated...