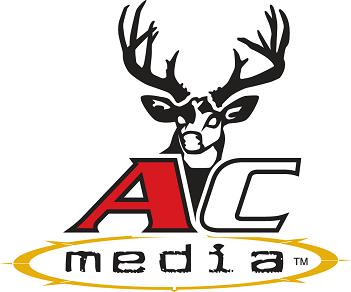 Ralph and Vicki Cianciarulo of Archer's Choice Media is pleased to announce their partnership with Zeiss Sports Optics. ZEISS will be the official optics sponsor of Archer's Choice and The Choice television for 2014 and 2015. "We have been looking through ZEISS glass in our cameras for a long time. To be now able to use Zeiss Optics for hunting is an incredible opportunity for us," said Ralph Cianciarulo of Archer's Choice Media. "We are very excited to be part of the Carl Zeiss family." "We are thrilled to have Ralph and Vicki as TV partners and apart of the Zeiss...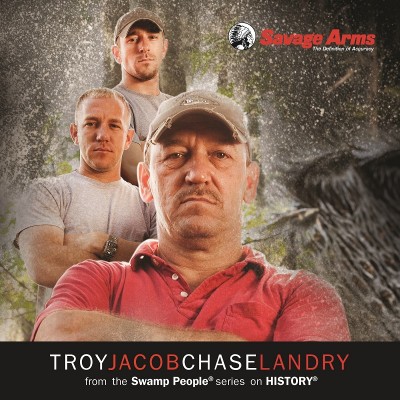 Savage Arms is proud to announce its partnership with Troy, Jacob, and Chase Landry from the "Swamp People" series on HISTORY. "We're very excited to have Troy and his crew on the Savage team. These guys are in a pretty dangerous line of work," said Savage Senior Brand Manager Bill Dermody. "We are honored that they trust Savage rifles to get the job done, no matter the conditions." Troy, Jacob and Chase Landry have been hunting for their entire lives. Not just the huge 'gators seen on TV but also deer and small game. A glance into Troy's trophy room reveals several...

DRESSED TO KILL with Tammi Pack Gregory will be hunting from Twisted Timber Treestands this fall.  Tammi Gregory and her staff will have the opportunity to look sharp in the woods and yet have that only stand that can get you where you need to hunt no matter the tree, no matter the angle! Twisted Timber Treestands are designed with the first and original non-screwing easy hang system. This system also allows you to place multiple hooks in your favorite spots to allow easy adaptability in the field. Oilite Brass bushings keep your stand lubed and quiet all seasons of the year. Extreme...

Sportsman Channel
, the leader in outdoor television for American sportsmen and women, announces a new and unpredictable episode of
Bowhunter TV
. Curt Wells, host, embarks on a captivating spring bear hunt in the wilds of Montana.  The landscape provides an abundance of bears. But when it comes to hunting, Wells knows quantity doesn't always mean quality. He must remain patient, or risk losing sight of his prey on this week's hunting adventure on Bowhunter TV on Sportsman...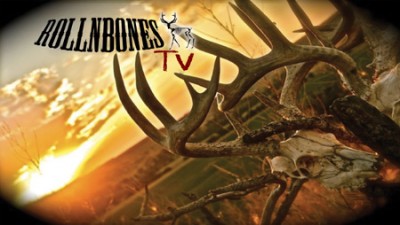 Hosts Marc Casavan, Brad Dana and Brian Mehmen take you on an incredible Wyoming "speed goat" adventure. Wyoming has some of the finest antelope hunting in the country. In episode four of RollnBones TV, the hunt is captured on film while working with one of the top outfitters in the West. Enjoy this Pope and Young experience. Watch the new episode of RollnBones TV this week on the Pursuit Channel airing Wednesday, April 16 at 11:30 p.m. with encore airings Thursday, April 17 at 2 p.m. and Monday, April 21 at 9 a.m., all times eastern. RollnBones TV presents big game hunting adventures....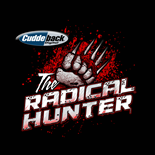 Cuddeback's The Radical Hunter television show hosted by Dick Scorzafava and co-hosted by Rex Summerfield, which airs on Pursuit Channel, has just won five prestigious awards from the New England Outdoor Writers Association. These awards were for Excellence in Broadcasting during the 2013 year in the following categories: Television – Best Hunting Show 1st Place Television – Best Hunting Show 2nd Place Television Best General Outdoors Show 2nd Place Television Best General Outdoors Show 3rd Place DVD – 1st Place Each year the Association honors outstanding examples of...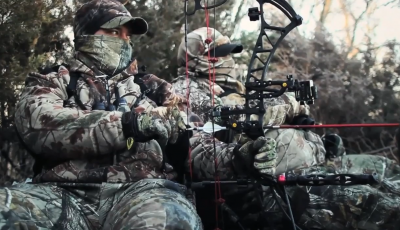 After a winter that many doubted would ever end, turkey hunters are among those most ready for spring. As if the anticipation was not enough, the team behind the award-winning show
Heartland Bowhunter
and
CarbonTV
have partnered up for one of the most unique and ambitious outdoor television offerings this season. "
Full Strut
is a new video series focusing completely on turkey hunting," said Heartland Bowhunter's Mike Hunsucker in an interview with OutdoorHub. "We're in our seventh year of
Heartland Bowhunter,
and we're...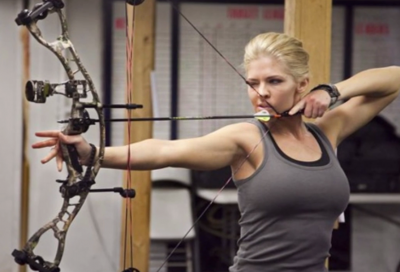 Lifelong hunter and National Guard member Theresa Vail may not be what most people expect from a beauty queen. The 23-year-old broke stereotypes last year when she won the Miss Kansas title, and although she
lost her bid
for the Miss America crown, Vail is already planning her next career move. Once again, Vail is planning on shattering expectations. According to
The Wichita Eagle
, Vail was present at the...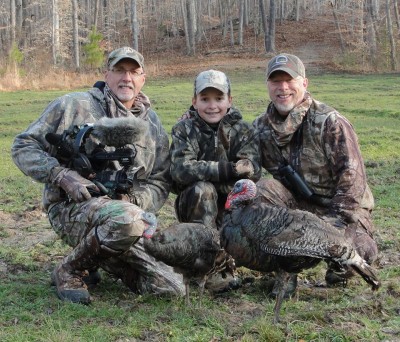 Episode three of Dominator 365 follows Phillip Vanderpool to Alabama and Tennessee for successful youth hunts with a couple of very special young men. "Giving back. That's what it's all about," Vanderpool said. "You have see these hunts to believe them. What a joy it is to put smiles on those little faces." Dominator 365 has made the move to the Internet. The Sportsman Channel television show, which received five award nominations, launched Dominator 365, but now Dominator 365 is on its own platform where Phillip Vanderpool has complete creative control to educate, inform and...

Film Honors an American Icon with Behind-the-Scenes Footage and More
Behind every knife, there's a soul and a life all its own. The story behind Buck Knives is truly a piece of American heritage and a piece of this legacy is captured with the documentary, Buck Knives: Edge of a Legend. Airing on April 10th at 7:30 p.m. ET on Sportsman Channel, Edge of a Legend showcases the American dream, through the eyes of those who use the knives and the legendary family that stands behind them. From its humble beginnings, to its status as an American Icon, Buck Knives has stood the test of...