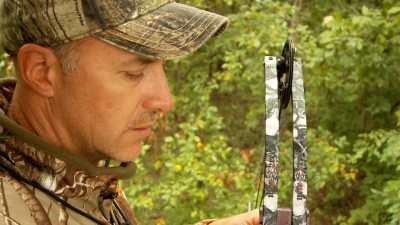 On this week's episode of The Hit List Presented by Moultrie, Andy and the G-man fight to make it happen in the action packed states of Missouri and Illinois. The guys are extremely confident in these two locations and hope to ride that motivation all the way to the taxidermist. The Hit List crew knows the importance of possessing confidence in the field and trusting the moves you make in an attempt to fool that big buck you've had your eyes on all season. Watch as these tools are put on display week after week on The Hit List presented by Moultrie. For a preview of this week's...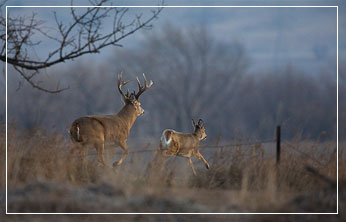 On this week's  broadcast of The Revolution with Jim and Trav: DIY taxidermy, tips for preserving meat in the field, analyzing national buck harvest rates and how to tell if you've made a bad shot!  And we'll hear from Mrs. Bunny, the married hunting duo Lance and Carla Schartz, Extreme huntress contestant Amanda Lowery and Bryant Brothers Taxidermy! DIY Taxidermy  - Bryant Brothers Taxidermy - We don't all harvest a new world record every year, but that doesn't mean that those animals that aren't taxidermy worthy should be packed away.  European mounts are a great way to display...
Wildlife biologists with the Arkansas Game and Fish Commission have implemented new rules in an effort to increase Arkansas's defenses against chronic wasting disease. This disease is more commonly known as CWD. The ailment, which has no known cure, has taken a heavy toll on deer and the tradition of deer hunting in other states – but not Arkansas. To date, no cases of CWD have been found in the state, and the Arkansas Game and Fish Commission, along with several thousand Arkansans, want to keep it that way. With the help of hunters, taxidermists and meat processors here in Arkansas,...
Canadian businessman Georges D'Aoust, 75, made his millions in construction but his heart remains that of an avid hunter. Now, after 40 years of hunting, D'Aoust is turning his home into a tribute to the animals he's taken. Hundreds of animals like rhinos, antelope, and cheetahs were prepared by expert taxidermists and put on display.
According to The Sun, the businessman first embraced hunting in his native Canada on the shores of Lake Caniapiscau, where he shot caribou.
"From there, I went to British Columbia for two other hunting trips before I was bitten by the Africa bug," D'Aoust said. "Since then I have never stopped traveling the world in search of game as diverse as possible. I've hunted in more than 40 countries worldwide."
Three-hundred animals decorate D'Aoust's home, reminders of his globe-trotting adventures that are estimated to be worth roughly $6.8 million. The hunter is considering donating the collection to a national museum.
"Life has blessed me by giving me everything–today, at age 75, I have to get ready to step aside for others," D'Aoust told The Sun. That, however, doesn't mean that the hunter will be sitting it out. D'Aoust plans to visit Ghana for his next safari, possibly in the pursuit of royal antelope.
Read and join the discussion on Photos: Millionaire Safari Hunter Turns Home into Animal Museum at OutdoorHub.com.
Kelly Sokel of Menasha, Wisconsin was suitably surprised when he received a call last week telling him the second half of his missing rack had washed up. According to the Wisconsin Radio Network, Sokel had lost it after a hunting trip two months ago. Returning from a successful hunt in which he bagged a 165-pound eight-pointer, Sokel got into an argument with two women in a local bar. The women pulled the deer out of his truck and drove over the body repeatedly in their car, which broke off half of the rack onto the parking lot.
After the gruesome act the women sped away from the scene. Unfortunately the buck was caught under their car and they ended up dragging the animal for several blocks before stopping. The two then called an aquintance to help transport the deer to a nearby river where it was dumped.
"The prank kinda went a lot farther than I think they intended on it going," said Department of Natural Resources warden Ryan Propson in an interview with WHBY.
Authorities caught the perpetrators soon after and fined the women $2,100 each for larceny of wild game, and the friend $260 for assisting a crime. Sokel retrieved the rack half from the parking lot and called it quits, thinking he would never see the deer again. Then last week the buck was found on the Fox River shoreline.
The meat had already decomposed but Sokel was able to salvage the other half of the rack.
Read and join the discussion on Wisconsin Hunter Reunited with Missing Half of Broken Trophy Rack at OutdoorHub.com.
A fur handling workshop is scheduled for Saturday, Jan. 12 in Deer Lodge.  The all day workshop, sponsored by the Montana Trappers Association, will offer information and demonstrations on fur handling safety, ethics and techniques.
There is no charge for the workshop, and students of all ages are welcome.  The class will be held from 8:30a.m.to 4p.m. at Spark and Arc Welding, 604 Mitchell St. in Deer Lodge.
To register, contact Ed Hebbe III at 406-846-2304. Workshop participants should bring a chair, lunch and dress warmly.
Read and join the discussion on Fur Handling Workshop Offered in Deer Lodge, Montana at OutdoorHub.com.
Drifting for Waterfowl
Question: Is it legal to drift down or anchor a boat in a river to hunt for waterfowl? The river is in the "Balance of the State" zone and is surrounded by unincorporated privately owned farmland, with the occasional house or barn visible from the water. I know you cannot discharge a firearm within 150 yards of a dwelling or near a public road, and I know that all motors must be out of the water. Would drifting be considered forward motion? (Anonymous)
Answer: Drifting is not considered "under power." What you describe would be legal as long as your motion was not due to momentum provided by the motor before it was turned off, and as long as you did not violate other state and local ordinances and regulations. As always, do not discharge a firearm within 150 yards of an occupied dwelling.
Returning female Dungeness crabs
Question: I was surprised to discover the current regulations do not say female Dungeness crabs must be thrown back. Has there been a change in the long standing regulation that required this? Is it now legal to keep the female Dungeness crab, providing all other stipulations are met (size, season, limit, zone)? (Kurt H.)
Answer: Yes! Sport fisherman may keep the female Dungeness crab – commercial fishermen must throw them back. Since the females are often much smaller and less meaty than the males and lack the large claws, many fishermen toss them back so they can reproduce more young for future generations. The larger females that meet the minimum size requirements also carry the most eggs and produce the most offspring, so it's beneficial for the population to let the females go. However, there is no law that compels you to do so.
How to legally display mountain lions?
Question: I read where Governor Edmund G. Brown Jr. signed into law a bill allowing the mounting and display of these animals in California. Does that mean that mountain lions taken in other states can be brought intoCalifornia for mounting and display? (Peter B.,Los Angeles)
Answer: No, it is still illegal to import mountain lions. Fish and Game Code section 4800, which was enacted via an initiative measure in 1990, provides that mountain lions are specially protected mammals that cannot be taken or possessed except under limited circumstances related to public safety or protection of property. SB 769, which amended the law in 2011, now allows for the possession of a mountain lion carcass, but only if all of the following requirements are met:
The lion was legally taken in California;
The DFG has specifically authorized the possession for the purposes of SB 769; and
The carcass is prepared for display, exhibition, or storage, for a bona fide scientific or educational purpose, at a non-profit museum or government-owned facility generally open to the public or at an educational institution, including a public or private post secondary institution.
Only mountain lions taken for depredation or public safety reasons in accordance with the Fish and Game Code will fall within the SB 769 exception allowing possession of displayed mountain lions.
Yo-yo fishing
Question: I know jug fishing, yo-yo fishing and the use of trotlines with 20+ hooks per line are the norm in the South. I am interested in yo-yo fishing inCalifornia for catfish and possibly trying a two-jug trotline with 10 to 12 hooks on the line to catch catfish. My question is: InCalifornia, are private (non-commercial) fishermen limited to just one line with three hooks max? In reading the regs, it seems that an extra pole endorsement is just that, for an extra pole, not an extra line. (Mark H.,San Bruno)
In regard to yo-yo fishing and trotline fishing, here is an article from 2007 Outdoor Life: www.outdoorlife.com/articles/fishing/2007/09/tackle-free-fishing
Answer: You must closely attend your lines at all times and you are limited to two lines with a maximum of three hooks on each line with a two-pole stamp. Otherwise, you must use a single line with three hooks maximum when fishing bait, or three lures per line which could each have three hooks. It is illegal to allow lines to simply fish themselves while attached to a float. For a similar previous question and answer, please go to: http://californiaoutdoors.wordpress.com/2008/11/.
Read and join the discussion on California Outdoors Q&As with Carrie Wilson: Drifting for Waterfowl at OutdoorHub.com.
Forget last minute gift ideas and shopping sprees because there's still late season whitetails to be tagged! So with barely any help from Jim and Trav and a lot from industry pros', today's Revolution is going to be a last chance effort to tag out before it's too late. Hear from Lee & Tiffany Lakosky, Doug Howlett, and get some DIY tips on tanning your own deer hide and doing your own European mount.
Late Season Bucks – Doug Howlett
The overall weather forecast for 2012 was not what most outdoorsmen were hoping for. The weather played a big role in failed crops, limited water sources, EHD outbreaks, predator impacts and more. So what is the effect on deer across the country? Doug Howlett says it's too soon to measure the effect on deer but it's never too soon for you to adjust to the conditions to better your chances of harvesting a big late season buck.
Lee & Tiffany Lakosky
Every week you can catch Lee & Tiffany Lakosky downing trophy bucks across the country on their show, The Crush with Lee and Tiffany. For many hunters the late season isn't ideal, they would rather hunt during the rut. For Lakosky's they prefer this time of year and say they harvest some of their biggest bucks during this late season. Tune in to hear some tips from these pros about hunting the late season and more!
DIY European Mounts
Having taxidermy work done can be incredibly expensive, even when it's just a European mount. Tune in this week as Jim and Trav talk with Brad Carter of HuntAddicts.com. He'll give us a detailed step-by-step process for doing your own European mounts.
DIY Bathtub Tanning
Tanning a hide can sound like a daunting task for many people but this week Michael Shea details what it takes. He'll outline how tanning can be accomplished using a just a few products and your bathtub. Tune In!
Read and join the discussion on This Week on The Revolution with Jim and Trav: Late Season Whitetails at OutdoorHub.com.
A triennial celebration of conservation and hunting is set for July 17-20, 2013, at the Silver Legacy Hotel in Reno, Nev. Hosted by the Boone and Crockett Club, the event includes a free public exhibition of new World's Records and other extraordinary big game trophies from across North America.
Free attractions include displays of Top 5 trophies taken during the past three years, along with Boone and Crockett-class trophies taken by hunters age 16 and under, in 36 categories of native North American big game, plus a variety of seminars and exhibits.
Registered attendees also can enjoy raffles, an auction featuring hunts in top trophy regions across the continent and evening awards banquets and presentations.
More information on this event, the Boone and Crockett Club 28th Big Game Awards, is available at www.biggameawards.com.
"Boone and Crockett Club began keeping records in 1906 as a way of detailing species once headed for extinction. Now these records are an ongoing celebration of the conservation work that brought those species back from the brink—and keeps them abundant today," said Eldon Buckner, chairman of the Club's Records of North American Big Game Committee.
Science-based conservation efforts led and funded by license-buying hunters continue to underwrite most wildlife conservation and management programs in the U.S.
Boone and Crockett Club began hosting public exhibitions of big game trophies in 1947.
"People have always enjoyed seeing and appreciating the trophies that we honor as symbols of the world's most successful model for conservation," said Buckner. "The fact that the majority of these trophies we taken in recent times supports the fact that this system is still working."
Read and join the discussion on World's Records Among Trophies to be Exhibited in Reno at OutdoorHub.com.
Well it's that time of year again, deer hunting season, and with the kill comes the trophy. In the past most hunters who wanted to preserve their bucks have relied on conventional taxidermy mounts, but a company in Oklahoma City is changing that for many Oklahoma hunters. The company is called Skulls Unlimited and for more than 25 years they have been providing hunters with an exciting alternative, the European style skull mount.
Skulls Unlimited was founded by self-confessed skull junkie Jay Villemarette, who has himself amassed one of the world's largest privately own collections of bones. "I began cleaning deer skulls commercially from my home in 1986 and business has been steadily increasing every year since. I probably didn't clean more that 30 to 40 deer that first year but now the company has grown to clean more than a thousand annually." Villemarette's company also cleans skulls for zoos, museums and nature centers but hunters still make up the largest share of the cleaning business.
Hunters have many choices at Skulls Unlimited. Options range from a plain, pristine white skull, with or without the lower jaw, to those mounted on a wall or desk top plaque, and even the recent addition of camouflage dipped skulls. In this process, skulls of deer, bear or nearly any other animal can be coated in a pattern of the customer's liking. "Camo-dipping is really catching on," says Jay. "it gives hunters one more way to personalize their trophy."
There is one other factor driving the shift towards professionally cleaned skull trophy mounts and that is price. At $125, the skull cleaning service offered by Skulls Unlimited is on the average less than a third the cost of a traditional deer shoulder mount. "We are happy to offer the best possible product at a reasonable price," says Jay, "everybody likes a good deal."
So with lower pricing, professional service and a beautiful final product, Skulls Unlimited is sure to continue serving hunters and their trophies for many years to come.
Read and join the discussion on Trophy Skull Cleaning at OutdoorHub.com.