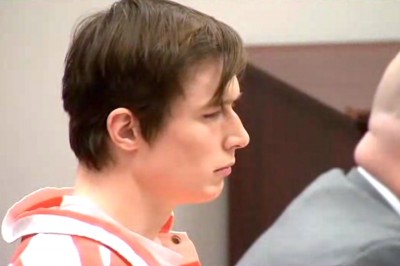 Hunters often face many dangers in the wild, but a naked man claiming to be Sasquatch and armed with a handsaw is generally not among the usual hazards. In October 2013, 58-year-old Jeff McDonald ventured into the woods of Manning, Oregon for a chance at bagging some venison. It was an area that he was familiar with, and known to be popular with other hunters as well. That was why when McDonald first saw 22-year-old Linus Norgren, the hunter's initial reaction was to wonder why Norgen was dressed in tan clothing in the middle of deer season. However, it turned out that McDonald mistook...
Like many Americans, my fear of tax season is offset in a small way by the promise of a refund. It's the added incentive that many of us need to file taxes early---or at least before the post office closes down on April 15. As I wait for the refund to deposit itself in my bank account, I find myself daydreaming about how I'm going to spend it. Of course, fiscally-responsible options are about at the bottom of my list, but I also don't get carried away. After all, the majority of us won't be able to afford a new yacht on their tax refund. So why not invest in an upgrade to the one outdoor...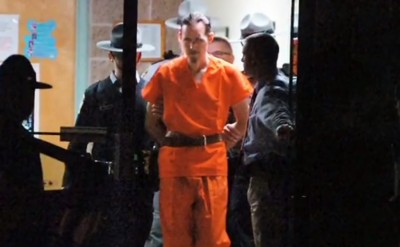 Update 11-3-2014: As of Friday evening, restrictions on hunting and trapping in the areas affected by the search had been lifted.
For more than seven weeks, Eric Frein, 31, has been on the run in northeastern Pennsylvania after he is believed to have shot two State Police officers in September. Inch by inch, law enforcement officials from multiple agencies combed through the forests of Monroe and Pike Counties for Frein, who was described as a dangerous "survivalist" and armed with a rifle. The manhunt grew so intense that it prompted the state's Game Commission to...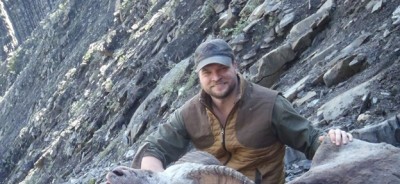 Global Rescue
member Steven Huskey was on a hunting trip to the Canadian Rockies when suddenly things went very, very wrong. "During a steep, snowy descent through the Canadian Rockies in pursuit of an elusive bighorn sheep, I found myself sliding down the mountain toward a cliff. As I went over the edge, I instinctively grabbed for a sapling. It was like a made-for-TV-movie." With help from Global Rescue, Huskey lived to tell the tale of his ordeal. "[As I fell,] the momentum of my weight and my pack dislocated my right...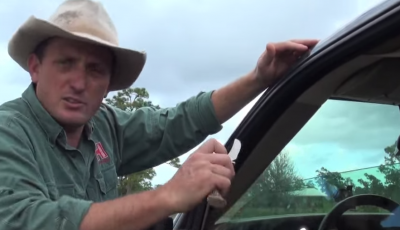 There are a lot of neat tips and tricks when it comes to keeping your tools in prime condition, but not all are exactly convenient. Take for example the fact that you can sharpen a knife using a coffee mug---if you bring a mug with you to the field, you might as well bring a dedicated sharpening tool. In the following video,
Deer Meat for Dinner
explains how you can use a car window to put an edge back on your knife. Don't knock it until you've tried it. Depending on the roughness of your window's edge, it can easily...
Issue 17 of Self Reliance Illustrated takes you hunting. Read about what to carry in your pack when hunting, how to make a ferro rod from antler, and how to choose the right firearm for your child's first hunt. Self Reliance Illustrated takes on the lowering temperatures with articles on emergency blankets, the importance of shelters, EDC clothing, and learning about hypothermia. If you are the do-it-yourself type Self Reliance Illustrated Issue 17 offers up articles on gunsmithing and harvesting maple syrup. Check out the reviews on the Condor Matagi and the Ruger Gunsite Scout Rifle....
In order to survive 19 days in wilderness of California's Mendocino National Forest, hunter Gene Penaflor needed more than his rifle; he required a keen knowledge of survival in the back country. The 72-year-old man and his hunting companion came to Mendocino on September 24 in search of deer but Penaflor became separated and lost in the vast forest. Penaflor managed to survive more than two weeks in Mendocino before he was rescued by hunters and carried to a nearby town. "He's good. He's hanging in there. He looks like nothing changed except he grew a beard," his son Jeremy joyously told...
For Adrian Knopps, 51, and Garret Hagen, 25, the dangers that come with a bear hunt did not end following a successful harvest. According to the
Alaska Dispatch
, Knopps was left stranded on a remote island near Ketchikan in southeast Alaska when Hagen mysteriously disappeared. Rescue personnel from the Sitka Coast Guard Air Station found Knopps starving and suffering from severe hypothermia atop a tree, which the hunter had reportedly taken refuge in to avoid...
Issue 16 of Self Reliance Illustrated helps you prepare for the preventable. Let SRI help you get ready for fall and hunting season with articles about everyone's favorite chopper: the axe, venison stew, and identifying chickweed. With the crisp fall weather approaching read our article on pre-made tinder to make sure you can keep warm on your next outing. The kids are back to school so now is the time for everyone to put their thinking caps back on after summer fun. This issue of Self Reliance Illustrated is packed with knowledge. Learn how to care for your teeth in the wilderness, how...
The Vermont Fish & Wildlife Department is partnering with Vermont Outdoors Woman (VOW) to offer a free women's hunter education field day at Jackson's Lodge in Canaan, Vt on September 27.  The course is a part of the events offered at VOW's annual fall Doe Camp for women, but may be attended by women not participating in the camp. Participants must first pass the online firearms course or complete a workbook prior to taking part in the field day, which is available on the Vermont Fish & Wildlife website.  The field day will cover basic firearm handling and safety, proper...