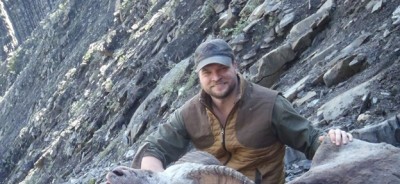 Global Rescue
member Steven Huskey was on a hunting trip to the Canadian Rockies when suddenly things went very, very wrong. "During a steep, snowy descent through the Canadian Rockies in pursuit of an elusive bighorn sheep, I found myself sliding down the mountain toward a cliff. As I went over the edge, I instinctively grabbed for a sapling. It was like a made-for-TV-movie." With help from Global Rescue, Huskey lived to tell the tale of his ordeal. "[As I fell,] the momentum of my weight and my pack dislocated my right...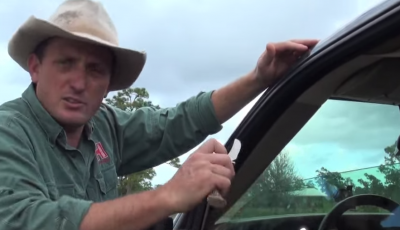 There are a lot of neat tips and tricks when it comes to keeping your tools in prime condition, but not all are exactly convenient. Take for example the fact that you can sharpen a knife using a coffee mug---if you bring a mug with you to the field, you might as well bring a dedicated sharpening tool. In the following video,
Deer Meat for Dinner
explains how you can use a car window to put an edge back on your knife. Don't knock it until you've tried it. Depending on the roughness of your window's edge, it can easily...
Issue 17 of Self Reliance Illustrated takes you hunting. Read about what to carry in your pack when hunting, how to make a ferro rod from antler, and how to choose the right firearm for your child's first hunt. Self Reliance Illustrated takes on the lowering temperatures with articles on emergency blankets, the importance of shelters, EDC clothing, and learning about hypothermia. If you are the do-it-yourself type Self Reliance Illustrated Issue 17 offers up articles on gunsmithing and harvesting maple syrup. Check out the reviews on the Condor Matagi and the Ruger Gunsite Scout Rifle....
In order to survive 19 days in wilderness of California's Mendocino National Forest, hunter Gene Penaflor needed more than his rifle; he required a keen knowledge of survival in the back country. The 72-year-old man and his hunting companion came to Mendocino on September 24 in search of deer but Penaflor became separated and lost in the vast forest. Penaflor managed to survive more than two weeks in Mendocino before he was rescued by hunters and carried to a nearby town. "He's good. He's hanging in there. He looks like nothing changed except he grew a beard," his son Jeremy joyously told...
For Adrian Knopps, 51, and Garret Hagen, 25, the dangers that come with a bear hunt did not end following a successful harvest. According to the
Alaska Dispatch
, Knopps was left stranded on a remote island near Ketchikan in southeast Alaska when Hagen mysteriously disappeared. Rescue personnel from the Sitka Coast Guard Air Station found Knopps starving and suffering from severe hypothermia atop a tree, which the hunter had reportedly taken refuge in to avoid...
Issue 16 of Self Reliance Illustrated helps you prepare for the preventable. Let SRI help you get ready for fall and hunting season with articles about everyone's favorite chopper: the axe, venison stew, and identifying chickweed. With the crisp fall weather approaching read our article on pre-made tinder to make sure you can keep warm on your next outing. The kids are back to school so now is the time for everyone to put their thinking caps back on after summer fun. This issue of Self Reliance Illustrated is packed with knowledge. Learn how to care for your teeth in the wilderness, how...
The Vermont Fish & Wildlife Department is partnering with Vermont Outdoors Woman (VOW) to offer a free women's hunter education field day at Jackson's Lodge in Canaan, Vt on September 27.  The course is a part of the events offered at VOW's annual fall Doe Camp for women, but may be attended by women not participating in the camp. Participants must first pass the online firearms course or complete a workbook prior to taking part in the field day, which is available on the Vermont Fish & Wildlife website.  The field day will cover basic firearm handling and safety, proper...
The West Virginia Division of Natural Resources announces that the fall "Becoming an Outdoors Woman Workshop" is set for Sept. 13-15 at Watoga State Park. Have you ever wanted to learn a new skill but have never had the opportunity to try? Or, have you...
Read More »
How much would knife collectors pay to own a piece of history? A fair amount, especially if the knife itself is already top-quality. A knife reportedly used in the raid on Osama bin Laden's compound in Abbottabad, Pakistan recently went for auction, drawing in a...
Read More »
Sportsman Channel, the leader in outdoor television for the American sportsman, announced its reality-based miniseries event hosted by Ted Nugent—Wanted: Ted or Alive—finished its eight-episode series with a No. 1 ranking in its time period for all midsized networks in the advertiser coveted M25-54, M18-49 and M18-34 demos. The one-hour miniseries event ran March 4 – April 22, exclusively on Sportsman.  Due to the strong audience response and ratings, network executives are airing a special encore presentation of the entire miniseries event Mondays at 7pm ET.
"We've seen strong ratings increases throughout this entire miniseries event so we aren't surprised by earning No. 1s in these key demos for the aggregated series," said Graig Hale, VP of Business Development at Sportsman Channel. "Sportsman Channel is continuing to pave the way for a new era of outdoor TV that spans the diverse interests and lifestyles of the more than 80 million Americans who call themselves sportsmen and sportswomen. And our ratings boosts are proving our programming is really resonating with our viewers."
Hosted by the original, All-American outdoorsman, Wanted: Ted or Alive introduces five young adults to the sportsman lifestyle of self-reliance and responsibility as they compete in outdoor challenges that only the Motor City Madmen could contrive.
Considered a "master outdoorsman" and one of the world's best guitarist showmen, Nugent pushes the limits of each contestant as they are thrown into the wild and forced to live off the land to eat, win and survive with Ted's tools and by Ted's rules. From using buffalo skin to make their own clothes to learning the sharp shooter skills of an archer, they participate in various challenges throughout the episodes, accruing points in the form of cash dollars along the way.
Read and join the discussion on Sportsman Channel's Miniseries Wanted: Ted or Alive Earns #1 Ranking Across Key Demos at OutdoorHub.com.