My first shotgun was a single-shot hammer gun, a hand-me-down from my mother. Dad bought it for her while they were dating, and though they hunted together a few times, Mom never caught the fever. She loved the dogs. She loved walking in the autumn fields, but shooting stuff---not so much. A couple outings quenched her curiosity of what her fiancée found "fun" in all this, and she never touched the gun again. Today, I work part-time at a small sporting goods store, mostly to get out of the house and to maintain measure on the pulse of what real hunters and shooters are buying. Usually,...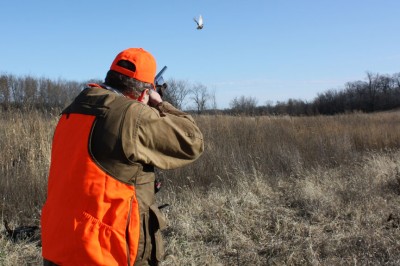 There are two kinds of clay target shooting. You can go out and shoot clays for the sake of the games themselves. Trap, skeet, and sporting clays are fun in their own right. They can stoke the competitive flame and compel shooters to renown---or they can be pursued as family fun, a wonderful introduction to firearms and lifelong pursuits. Then there is clay shooting in preparation for hunting. It's practice to make you a more perfect shot in the field. The goal is to create mental pictures and instill muscle memory you'll call upon when you're hunting. To improve your performance when...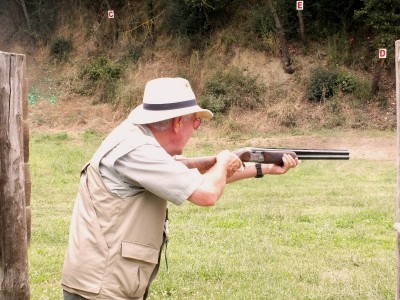 The over-under shotgun is arguably the most effective gun for wing and clay shooting. As a confirmed side-by-side man, I truly love the older style of double gun, but reality is reality and the advantages of the over-under simply outweigh the beauty and grace of a side-by-side. First, the lower barrel is located much more in line with the axis of recoil than with any other action type (with the exception of some specialty guns designed for competition). The low first barrel gives the shooter less muzzle rise and allows quicker acquisition of the next shot. Second, the stacked barrels afford...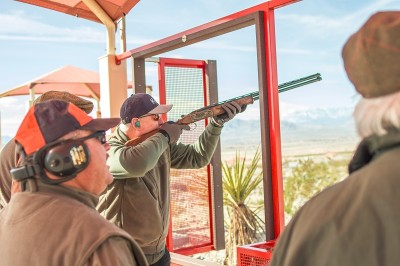 To help kick off the 42nd Annual Safari Club International Hunter's Convention, the 2nd Annual Sporting Clays Shoot was held to benefit the SCI Foundation and the Boy Scouts of America. The event took place on February 4, 2014 at the Clark County Shooting Complex in Las Vegas, Nevada.
The 2nd Annual Shoot raised more than $40,000 for the SCI Foundation and Boy Scouts of America. Funds raised will help both organizations provide youth more opportunities to be involved in shooting sports.
"We split the money 50/50," said SCI Foundation President Joe Hosmer. "We each
...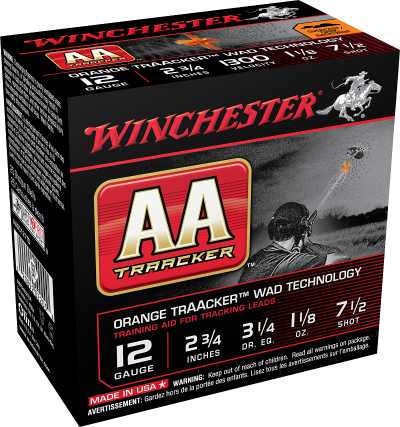 In 2014, Winchester Ammunition will extend its
AA TrAAcker
 shotshell line into the popular sporting clays offerings of 12 and 20 gauge. This provides more options to consumers to assist shooters in identifying where and why they're missing their targets. During this process, shooters and instructors are able to visibly see where they are missing with the AA TrAAcker technology, and can easily make adjustments to correct it. Legendary innovation at Winchester Ammunition continues with the award winning AA®...
Olympic medalist Corey Cogdell and world-renowned shooting instructor Chris Batha will be among the celebrity guests of the Second Annual SCI Foundation & Boy Scouts of America (BSA) Sporting Clays Fundraiser. The Sporting Clays fundraiser will be held Feb. 4, 2014, the day preceding the 2014 SCI Hunters' Convention in Las Vegas, Nev. All proceeds from the shoot benefit the youth education programs of both SCI Foundation and BSA.
"I'm a hunter, and I have experienced first-hand the positive impact that SCI Foundation's outreach
...
The Western Massachusetts Bird Dog Club (WMBDC) in conjunction with the Ruffed Grouse Society (RGS) will host its 2013 Fall Classic Sporting Clays Tournament at the WMBDC sporting clays course, 87 Charles Farnum Road, Granville, MA on Sunday, September 22, 2013 beginning with registration at the newly renovated clubhouse at 8 a.m. According to Ernie Foster, registration for this 100 target NSCA registered shoot is $55 pre-registered or $60 the day of shoot. Entry fee includes lunch. Practice rounds will be held from 9-9:45 a.m., with a European start from 10-11 a.m. For more information...
Building on the success of its Turkey Shoot annual sporting clays event held each August in Forsyth, Ga., the NWTF announces the
NWTF-Bass Pro Shops Great Midwest Turkey Shoot
. The NWTF-Bass Pro Shops Great Midwest Turkey Shoot will take place Sept. 6-8 at the Ozark Shooting Sports Complex in Walnut Shade, Mo. Registration is open for this Natiponal Sporting Clays Association sanctioned event, which includes a 200-target sporting clays shoot with NSCA and Hunter divisions. Participants will...
Brandon Powell of Comer, Ga., repeated as the champion at the NWTF's 19th annual Turkey Shoot after battling stiff competition as well as wind, rain and record low temperatures. Powell hit 193 targets - a two target improvement from his winning score in 2012 - to win the main event, a two-day, 200-target competition. Bill McGuire of Charleston, Tenn., finished second, breaking 191 sporting clays. "I always love coming down here," said the 27-year-old Powell, after claiming his second consecutive Turkey Shoot main event title. "I come out here to have fun; I think having fun has to...
The Rivers Edge Chapter of the Ruffed Grouse Society (RGS) will host its Dave Griskevich Memorial Sporting Clays Championship at Addieville East Farm, 200 Pheasant Drive, Mapleville, RI on Sunday, September 15, 2013, beginning with registration and a warm up five stand from 8-9:40 a.m....
Read More »