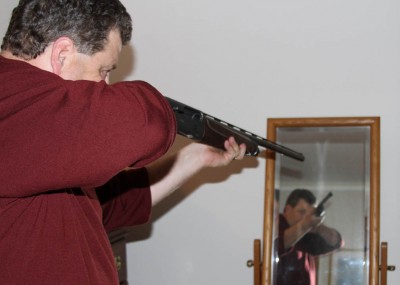 Winter's coming. For a lot of us, that means shotgunning becomes a pain in the...thermometer! I tend to think I love all forms of shotgunning more than the next guy, but in zero or below-zero temps I find I love them a lot less. If I work up the fortitude to shoot trap in January or go on a last-day-of-the-season pheasant hunt, there's always the inconvenience of accommodating bulky jackets with shorter stocks. Even if you don't live in the North Country, getting to the range can be tough to squeeze into a busy day---and shooting (or even drilling) in the backyard might earn a...
Though our first meeting was more than 15 years ago, I remember three events of the first day I spent with Texan Leon Measures like it was yesterday. First, I saw his young shooting students (we are talking ages six to 10) hit hand-tossed dimes, then aspirin, then individual BBs in the air with a sightless Daisy BB gun! Next when I questioned how this was even possible, he did a demonstration for me. He gave me the BB gun and tossed an empty coffee can a few feet up in the air for me to shoot. I hit it, and he took the gun and told me to go pick up the can. Then, I brought it to him. He...
What is your approach to shotgunning? Are you the legendary one-gun man or woman? There's wisdom in the warning, "Beware of the hunter or shooter with only one gun! He or she probably knows how to use it!" Then there is the "golf bag" approach to shooting. The golfer doesn't play an entire round with only a driver or solely with a putter. His or her bag carries a dozen or more clubs each meant for a specific distance or type of shot. Ever watch a professional golf tournament? That selection of clubs allows them to perform some amazing feats. The caddy even makes suggestions on the...
Elizabeth Lanier, owner of
Lanier Shooting Sports
, is a National Sporting Clays Association (NSCA) Level III shooting instructor and an all-around lover of all things wingshooting and clay shooting. I recently had the opportunity to chat with her about how she was introduced to the sports, and her advice to women who are interested in becoming involved. Britney: Please tell us about your background in upland bird hunting and clay shooting. How did you get started?  Elizabeth: Years ago I gave a guy who was an avid wingshooter his first...
I love shooting. I hate recoil. Call me a wimp. Call me a wussy. Call me anything you like, but it won't change the fact I don't enjoy getting beat up when I'm shooting. The results of recoil from a single, moderate shooting session are annoying and perhaps slightly painful. But where it will really get you is over the course of an avid shooting career. The negative effects of absorbing shotgun recoil for decades can result in serious ailments such as arthritis and even detached retinas.
...
Famed New York Yankee Yogi Berra and chess grandmaster Bobby Fischer couldn't be two more different people. What are the odds they'd both espouse philosophies applicable to hitting a flying target with a shotgun? Well, so they did. Berra is known for saying "…90 percent of the game is half mental." Fisher once said, "I give 98 percent of my mental energy to chess. Others give only two percent. Wingshooting, done properly and successfully, is primarily a mental endeavor. Once you collect the mental pictures of what it takes to hit a goose, grouse, or clay target and train your...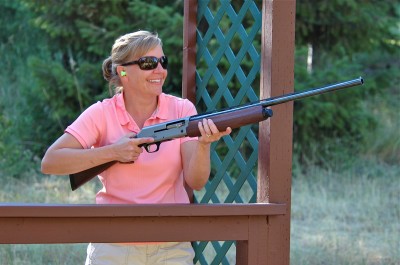 My first shotgun was a single-shot hammer gun, a hand-me-down from my mother. Dad bought it for her while they were dating, and though they hunted together a few times, Mom never caught the fever. She loved the dogs. She loved walking in the autumn fields, but shooting stuff---not so much. A couple outings quenched her curiosity of what her fiancée found "fun" in all this, and she never touched the gun again. Today, I work part-time at a small sporting goods store, mostly to get out of the house and to maintain measure on the pulse of what real hunters and shooters are buying. Usually,...
There are two kinds of clay target shooting. You can go out and shoot clays for the sake of the games themselves. Trap, skeet, and sporting clays are fun in their own right. They can stoke the competitive flame and compel shooters to renown---or they can be pursued as family fun, a wonderful introduction to firearms and lifelong pursuits. Then there is clay shooting in preparation for hunting. It's practice to make you a more perfect shot in the field. The goal is to create mental pictures and instill muscle memory you'll call upon when you're hunting. To improve your performance when...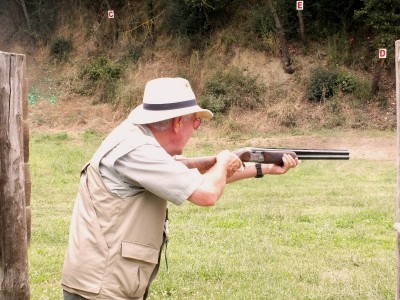 The over-under shotgun is arguably the most effective gun for wing and clay shooting. As a confirmed side-by-side man, I truly love the older style of double gun, but reality is reality and the advantages of the over-under simply outweigh the beauty and grace of a side-by-side. First, the lower barrel is located much more in line with the axis of recoil than with any other action type (with the exception of some specialty guns designed for competition). The low first barrel gives the shooter less muzzle rise and allows quicker acquisition of the next shot. Second, the stacked barrels afford...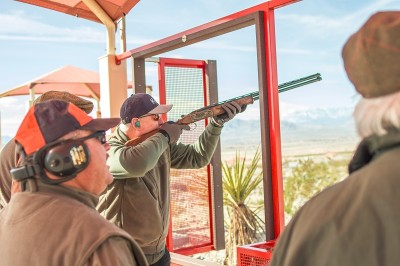 To help kick off the 42nd Annual Safari Club International Hunter's Convention, the 2nd Annual Sporting Clays Shoot was held to benefit the SCI Foundation and the Boy Scouts of America. The event took place on February 4, 2014 at the Clark County Shooting Complex in Las Vegas, Nevada.

The 2nd Annual Shoot raised more than $40,000 for the SCI Foundation and Boy Scouts of America. Funds raised will help both organizations provide youth more opportunities to be involved in shooting sports.

"We split the money 50/50," said SCI Foundation President Joe Hosmer. "We each

...