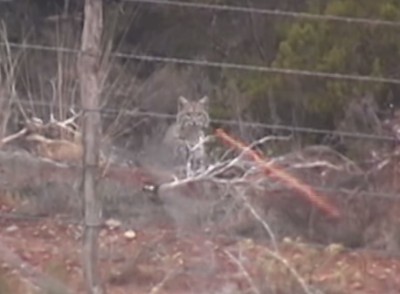 Let's face it, animals generally have way better reflexes than humans. After all, they have to survive in a world full of ways to get hurt, and even the slightest injury in the wild could mean the end. That said, we usually don't expect wild animals to dodge bullets. Not only would it make hunting a
lot
harder, there's just something downright creepy about it. This bobcat manages to dodge not one, but two bullets that came within a hair's breadth of hitting it. Perhaps it has been watching too much of
The Matrix
? https://youtu.be/VBg6GuJ27Sc...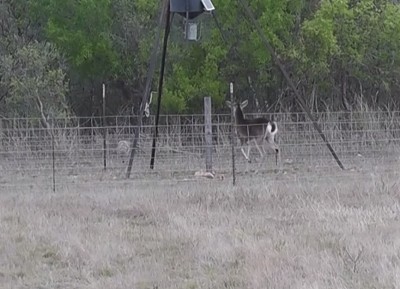 They may not look like much, but coyotes can be accomplished predators. Working in groups, coyotes are among the top predators for deer where larger carnivores are absent. They may not be as strong as wolves or mountain lions, but coyotes are still taking a bite out of the deer population. It's not just fawns either, a healthy coyote pack is more than capable of taking down an adult deer. Coyotes have a much different tactic when it comes to hunting deer. It is in fact very similar to persistence hunting---the coyotes endlessly harass a single deer, taking small bites out of the animal until...
The Lapeer County, Michigan Sheriff's Mounted Unit announced on Sunday that one of their horses died as a result of a predatory coyote attack over the weekend. The horse's owner, Lapeer County Sheriff Deputy Kallie Meyers, had been keeping the animal in a paddock near a barn on her property. On Sunday afternoon, a pack of five to six coyotes charged onto Meyers' property and managed to bring the mare down before the owners were able to intervene by releasing their dogs on the predators. Meyers' dogs were eventually able to chase the pack off the property, but the horse's injuries from...
On his last day in office, Illinois Governor Pat Quinn vetoed legislation that would open up bobcat hunting in the state for the first time since 1972. The bill, which had previously breezed through the state House by a vote of 91 to 20, and a much closer vote of 30-19 in the Senate, would allow wildlife officials to set a hunting season from November 1 to February 15 for bobcats. Governor Quinn vetoed the bill despite support from the Illinois Department of Natural Resources (DNR), which argued that the species has since rebounded and now numbers around 5,000. "With reliable sightings...
Earlier in December 2014, the Illinois Senate passed a measure that would allow hunters and trappers to take bobcats for the first time in more than 40 years. The state House already approved the measure back in March, and now the bill will head to desk of Governor Pat Quinn, who will be leaving office this month. "With its passage in the senate, we are one step closer to having the ability to address the rising bobcat population in Illinois," State Representative Wayne Rosenthal (R-Morrisonville) told
Read more »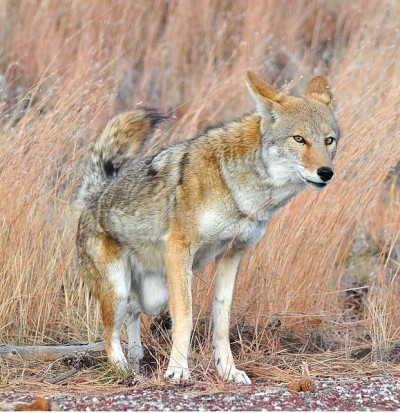 Coyote hunting is popular in many places, especially in rural areas where the predators pose a threat to livestock and pets. Utah's Predator Control Program offers hunters a $50 bounty for each properly documented coyote kill, and some groups have even organized coyote hunting "contests" that award prizes to the most successful hunters. California, however, has just become the first state to ban these competitions altogether. The California Fish and Game Commission initially...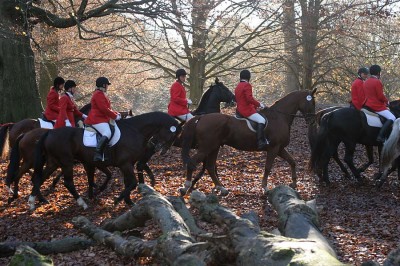 The sight of a mounted fox hunter in traditional attire---including red blazers and navy coats---is rare these days, and it seems that their quarry is rarer still. The coyote population on the East Coast is growing and in some areas pushing into fox territory. For the fox hunters in these regions, fewer foxes means that more and more clubs are finding coyotes a challenging, if unusual, substitute. "What the coyote has done is made [hunting] more difficult because the fox didn't run into other areas." Dennis Foster, executive director of the Virginia-based Masters of Foxhounds...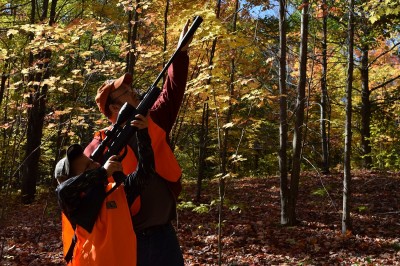 Many hunters remember their first deer or turkey fondly, but few recall their first squirrel. For many sportsmen and women, the very first game animal they chased in the autumn woods was a squirrel (now that you're thinking about it, I'm betting you can remember those tall hardwoods, with leaves full of bursting colors, and the bark of a distant squirrel). Michigan has ample squirrel hunting opportunities for those of us looking to make new memories this fall. Finding squirrels Let's face it, it's not too hard to find decent squirrel hunting habitat in Michigan. With hundreds of...
Squirrel is one my favorite small game animals. They come in a variety of species and are wildly abundant throughout the world. With many of our states' squirrel seasons finally open, it only seems to bring this dish to the table! Braised in rich, flavorful beer and infused with the earthiness of mushrooms, you can't help but go "nuts" after the first bite! Ingredients 4 ounces thickly sliced bacon, cut into 1/2-inch pieces 2 squirrels, 2 pounds each, cut into 6 pieces (don't dare discard the heads---put them in the pot as well) 1 large onion, coarsely chopped 4 ounces...
Most of us who hunt come from families of hunters. The love for the sport gets passed down from one generation to the next, with fathers and mothers looking on with pride as sons and daughters take to the field. With the rich tradition of hunting ingrained in the DNA of the state of Michigan, it does the heart good to see how the state has embraced our youthful hunters. I can remember the first time I went deer hunting. I was very young, not able at the time to carry a rifle of my own. My father has passed away several years before, so Ted, a family friend, asked my mother whether I could...