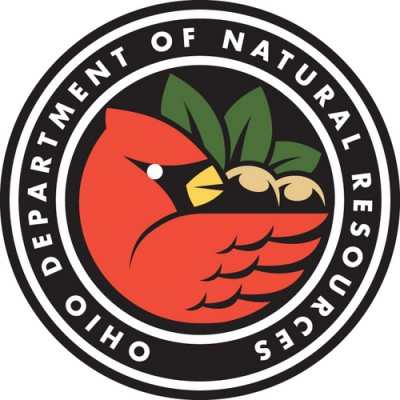 Ohio Department of Natural Resources (ODNR) Division of Wildlife will offer free beaver trapping permits for the Rock Mill Lake Wildlife Area for the 2013-14 beaver trapping season. Trappers who wish to trap beaver on Rock Mill Lake Wildlife Area must first obtain a free beaver trapping permit. A permit can be obtained by writing, calling or visiting the Wildlife District One Headquarters at 1500 Dublin Road, Columbus, Ohio 43215, beginning Monday, December 9th, through Monday December 23, 2013. A total of ten beaver trapping permits will be available on a "first-come, first-served...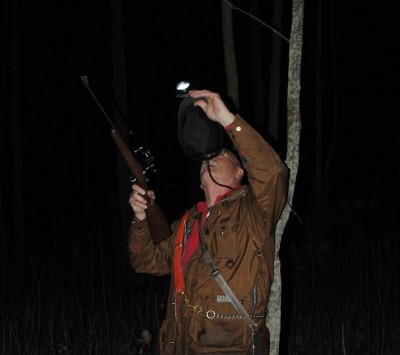 Jim Zimmerman acknowledges that most of the guys he takes hunting don't get it at all. "Most people think I'm crazy," said Zimmerman, a 61-year-old recent retiree who hunts mostly in Gratiot County, not far from his home. "I have a lot of people who say, 'I'd like to go some time,' and I take 'em and within 15 minutes they're ready to go home." Did I mention Zimmerman's a raccoon hunter? That explains it. "It's cold, you're tripping over things, getting scratched up and poked in the eye, and they say, 'You call this fun?' " Indeed, raccoon...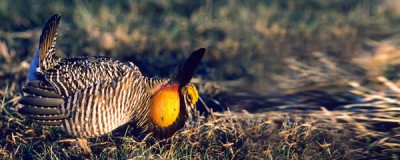 What may be the most unique upland bird hunting opportunity in North America begins on the third Saturday in November. The 2013 regular prairie chicken season opens Nov. 16 and runs through Jan. 31, 2014 in the Northwest and East units. It ends Dec. 31, 2013 in the Southwest Unit. Kansas is home to lesser and greater prairie chickens, both iconic prairie grouse species of our Midwest grasslands. In Kansas, the more numerous greater prairie chicken inhabits the tallgrass prairie of the Flint Hills, in east-central Kansas, and mixed grass prairies of the Smoky Hills, in northcentral and...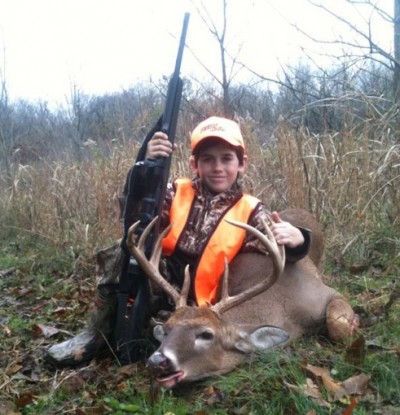 Coyotes and deer are the focus of this week's episode of Legacy Trails TV. Susan Armstrong has coyotes in the back yard and Mike Chapman has a run-in with coyotes on the deer lease. Buck Horton kills a coyote and a whitetail buck on the same hunt from the same stand. Stan Potts talks about understanding deer movement and how a trapping background makes him a better deer hunter. Stan's grandson Isaac gets his first turkey in the Kids Gone Hunting segment presented by Chevrolet Silverado. And we feature someone from Stan's hometown in the Keepers of the Flame segment presented by...
Hunters are reminded that several
North Dakota national wildlife refuges
open to late-season upland game bird hunting the day after the deer gun season closes. Arrowwood, Audubon, Des Lacs, J. Clark Salyer, Lake Alice, Lake Zahl, Long Lake, Lostwood, Tewaukon (pheasants only), and Upper Souris NWRs open Nov. 25. However, portions of each refuge are closed to hunting. Hunters should contact refuge headquarters for map leaflets designating closed areas and other restrictions: Arrowwood (701) 285-3341; Audubon (701) 442-5474; Des...
Draw results for Arizona's spring 2014 hunt permit-tags for turkey, javelina, buffalo and bear hunts are now available online by visiting
https://phx.az.gov/app/huntdraw/home.xhtml
(scroll down and click on "View results and bonus points"). Applicants can also find out if they were drawn by calling (602) 942-3000 and selecting option two. Please be patient, as a large volume of calls is expected. There were 29,352 applicants for this year's spring draw. Hunt permit-tags for successful applicants, and refunds for unsuccessful or...
Fifteen lucky sportsmen are making special plans for hunting season as winners of this year's Big Time Texas Hunts. The hunters were selected by random computer drawing from applicants in the Texas Parks and Wildlife Department program. All told, hunters bought 57,653 Big Time Texas Hunt entries during this year's sales period through the Oct. 15 deadline. This generated $545,758 in gross revenue to support wildlife research, habitat management and public hunting. The winner of this year's Big Time Texas Hunts crown jewel, the Texas Grand Slam hunt package, which includes four...
June 30 marked the end of the Utah Predator Control Program's first year. The Program offered coyote hunters and trappers an incentive to harvest the predators in the form of a $50 bounty, and the state's Division of Wildlife Resources (DWR) has released a
report
 presenting statistics from the its inaugural year. Between July 1, 2012 and June 30, 2013, hunters turned in 7,160 coyotes and collected $380,950 in payment. The DWR estimates that roughly 3,000 to 4,800 more coyotes were harvested than normally would be as...
The wait for many Ohio hunters who eagerly anticipate opening day for ring-necked pheasant, cottontail rabbit and bobwhite quail seasons will come to an end this Friday, Nov. 1, when small game hunting officially opens, according to the Ohio Department of Natural Resources (ODNR). "Small game hunting is a cherished tradition among Ohio hunters," said ODNR Director James Zehringer. "We appreciate generous habitat contributions made by Ohio's landowners that help support wild populations of pheasants, quail and rabbits so Ohio's small game hunting legacy can continue for...
Iowa fur harvesters will find good numbers of raccoons, coyotes, bobcats, river otters, mink, and, with all likelihood, other trappers in the countryside when the furbearer trapping and hunting season opens on Nov. 2. "Population-wise, all species are doing quite well except for muskrats and gray fox," said Vince Evelsizer, furbearer biologist for the Iowa Department of Natural Resources.  "Trappers who typically pursue muskrats could do well this year if they switch to coyotes and raccoons, and to some extent mink or red fox." Muskrats are a bread-and-butter species for Iowa...