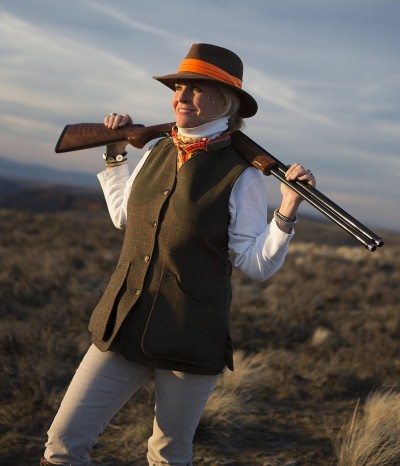 Elizabeth Lanier, owner of
Lanier Shooting Sports
, is a National Sporting Clays Association (NSCA) Level III shooting instructor and an all-around lover of all things wingshooting and clay shooting. I recently had the opportunity to chat with her about how she was introduced to the sports, and her advice to women who are interested in becoming involved. Britney: Please tell us about your background in upland bird hunting and clay shooting. How did you get started?  Elizabeth: Years ago I gave a guy who was an avid wingshooter his first...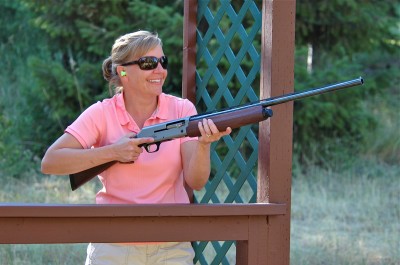 My first shotgun was a single-shot hammer gun, a hand-me-down from my mother. Dad bought it for her while they were dating, and though they hunted together a few times, Mom never caught the fever. She loved the dogs. She loved walking in the autumn fields, but shooting stuff---not so much. A couple outings quenched her curiosity of what her fiancée found "fun" in all this, and she never touched the gun again. Today, I work part-time at a small sporting goods store, mostly to get out of the house and to maintain measure on the pulse of what real hunters and shooters are buying. Usually,...

For 2014, TriStar Arms has expanded the Viper G2 semi-automatic line to include a new 12-gauge sporting model – the Viper G2 SR Sport.  Whether shooting clay pigeons or hunting upland game, the Viper G2 SR Sport is a worthy choice that is comfortable to shoot, includes a variety of choke tubes and comes at an affordable price. This new gas-operated shotgun has a 30-inch target barrel with a red fiber optic sight, and features a red anodized receiver and end cap. The Viper G2 SR Sport has a synthetic stock and forearm coated with "Soft Touch." This application gives a soft rubber...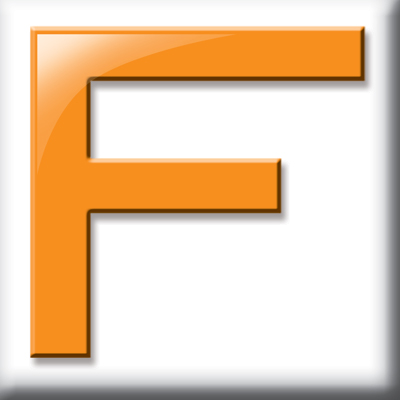 Franchi's Intensity, a 3 ½-inch semi-auto shotgun, received Outdoor Life's Editor's Choice Award for Shotgun of the Year at the 2014 NRA Annual Meetings and Exhibits in Indianapolis, IN. Each year Outdoor Life's Editor's Choice Awards are given to those products that score the highest overall in their category. Franchi's Intensity is a reliable Inertia Driven shotgun that Outdoor Life ranks as extremely good value in respect to both workmanship and performance. Available in either 26-, 28-, or 30-inch barrel lengths the Intensity features a ventilated raised rib, red fiber optic front...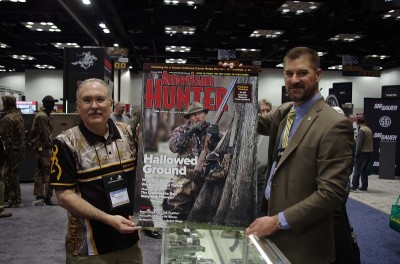 At its recent consumer show in Indianapolis, the NRA announced the recipients of the 2014 Golden Bullseye Awards. Among them was the Browning Citori 725 Feather which received the prestigious "Shotgun of the Year" honors from 
American Hunter
. The Golden Bullseye Award recognizes new and innovative products within the shooting sports arena. "It is an honor to be considered by the NRA for the Golden Bullseye award," said Ryan Godderidge, Vice President of Sales and Marketing. "The Browning 725 Feather has been well received by those who appreciate a lighter weight...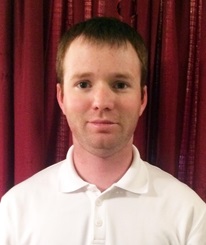 Benelli USA was pleased to award Chase Spurgin, Sales Agent of the Year for 2013, at their annual sales awards banquet held during the SHOT Show in Las Vegas.  Spurgin is a sales representative with Bentley-Scott Marketing, a group of independent manufacturer's representatives dedicated to providing sales and marketing services for premium brands in the shooting, hunting, law enforcement and outdoors industry. The organization provides a full range of services to manufacturer clients for marketing to consumers, sporting goods retailers, wholesalers and large format retailers, serving a...

Gould Brothers Exhibition Shooting is thrilled to announce they have partnered with Winchester Repeating Arms for 2014. Winchester and the Gould Brothers have been working together since 2012 but the Brothers have been shooting Winchester shotguns long before their partnership began. In celebration of this awesome partnership with the best firearms company in the world, the Gould Brothers are giving away a bunch of Winchester shotguns. "There are only a few full time professional exhibition shooters in the U.S. and we are very fortunate to be two of those full time professionals," said...

Just in time for the 2014 turkey hunting season, TriStar Arms is announcing their new Raptor ATAC Turkey shotgun in 12 gauge. The Raptor line has been a popular and dependable line for TriStar, and now turkey hunters will be able to use many of the same features in the field this spring. The Raptor ATAC Turkey shotgun patterned in Mossy Oak Break Up camouflage (on the stock and forearm only), features a picatinny rail and ghost ring mounted sight, a fixed pistol grip and a fiber optic bridge front sight. The gas operated semi-automatic shotgun will come in a 24-inch barrel with a  3"...

Stoeger Industries announces the introduction of the   Stoeger X50 in .25 caliber. The high-power X50 .25-caliber air rifle embodies the fine styling of quality   European sporting arms combined with rugged, ergonomic design and quality manufacturing. Stoeger's high-velocity, single-shot X50 air rifle is chambered for the hard-hitting .25-caliber pellet. The quarter-inch bore existed in smoothbore airguns as early as the end of the 19th century, and the first rifled smallbore air rifle to use .25 caliber was in 1906. By the 1990s more powerful rifles made the .25 caliber a viable...

Stoeger Industries introduces the new Stoeger M3020, the latest addition to a line of quality, affordable shotguns for hunters and shooters. The M3020 is a 3-inch, 20-gauge, semi-automatic shotgun that handles loads from 2¾-inch up to the potent 3-inch Magnum without adjustment. At the heart of the Stoeger M3020 is the proven Inertia Driven operating system; simple and efficient with only three moving parts in the bolt for lightning-fast, reliable operation. Unlike older gas-system guns, the M3020's Inertia Driven action is contained primarily within the receiver, giving the Model...