Advanced Technology International (ATI), a leading manufacturer of U.S. made firearm accessories, is adding forends to its lineup for select 20 gauge Remington 870 and Mossberg shotguns. ATI has announced further support for Remington 870 and Mossberg 20 gauge shotgun platforms with the addition of perfect-fit 20 gauge specific forends to their product lineup. This announcement comes a year after the Milwaukee company brought their first 20 gauge specific shotgun stocks to the market. "There will be three different options of 20 gauge forends to choose from," said Jon Shaffer, Director...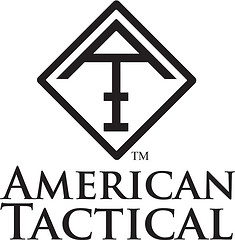 American Tactical Imports is proud to introduce the TAC-SX2 and the TAC-PX2 tactical 12-gauge shotguns. ATI is now offering both models in 12-gauge only. Both the TAC-SX2 and the TAC-PX2 models have 4140 chrome moly steel 18.5" barrels that are chrome lined on the inside. Both models come blued, as standard in tactical shotguns. The TAC-SX2 is a semi-automatic 12-gauge and carries an MSRP of $379.95, while the TAC-PX2 is a pump-action 12-gauge and has an MSRP of $299.95. "We are very proud to offer such high-quality tactical shotguns at such an affordable price," says Joe Calabro,...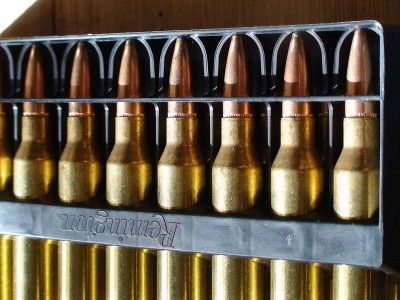 The kick you get out of hunting and shooting your rifle or shotgun should be the enjoyment of shooting, not the recoil. If a rifle or a shotgun unleashes a strong recoil each time you pull the trigger, it can affect your accuracy and reduce the enjoyment of shooting as well as bruise your shoulder. It may even discourage a new shooter from learning to use firearms. Recoil is the result of the gases created from the explosion of gunpowder that propels the bullet. The explosion in the chamber causes the bullet to go in one direction, while the recoil is what happens when the gases flow...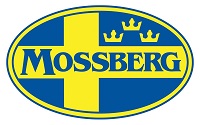 Lew Horton Distributing
proudly announces its new association with
Mossberg
. Effective immediately, Lew Horton Distributing will be carrying a full line of Mossberg shotguns and rifles. Horton's will be offering the Mossberg line to its nationwide dealer network. Horton's will also carry the TALO "Special Editions" manufactured by Mossberg for the TALO distributor network. Lew Horton's, with a long history of successful special editions itself, also looks forward to collaborating with Mossberg on future exclusive...
Heizer Defense has successfully completed testing of the PS1 Pocket Shotgun and will begin production immediately. All firearms and related accessories will be made in the USA and sold through the Distributor channel to Sporting Goods Retailers. Tom Heizer, Principal of Heizer Defense, noted "The PS1 Pocket Shotgun has successfully fired over 5000 rounds of 410 self-defense rounds in just 2 ½ days. This far exceeds the capabilities of other small guns and is a testament to the Stainless Steel we use in making the PS1 Pocket Shotgun. We use Stainless Steel frames and barrels to ensure...
Lipsey's
, a nationally renowned firearms distributor, announces a new brand mark as it celebrates 60 years in business. While Lipsey's has long appealed to both hunters and open-range sport shooters, the new logo stems from the company's desire to appeal aesthetically to both types of consumers. As the product line has become more diversified, it has become necessary to exhibit a brand that completely encompasses all of Lipsey's products. "The new logo communicates our company's product offerings for both hunters and sport shooting...
Sturm, Ruger & Company, Inc. (NYSE: RGR) announces the launch of the newly redesigned Red Label over-and-under shotgun. Known for years as a top choice of American hunters and clay shooters for its world-renowned rugged construction and handsome American styling – the Red Label returns. The shotgun now features refined inner workings, a new center of gravity and reduced recoil. These new improvements deliver improved comfort and an enhanced shooting performance. Shooters that have frequented the woods, fields and clay courses know the Ruger Red Label shotgun has been a reliable...
I never knew my grandfather that well. Really, he was my step-grandfather, my mother's stepfather. Her real dad died in France of pneumonia when I was no more than a toddler. Her mother remarried an American soldier---the man I referred to as "Grandpa." In my youth, I spent a good deal of time with Grandpa. We fished together, made things out of wood and he even let me drive his truck a few times before I was 10 years old. But I've always wondered if I was close to him because of the love I felt for my grandmother---Mimi, we all called her, because of our French heritage. Talk about...
The 
Remington 12 Gauge 11-87 Sportsman
 synthetic semi auto shotgun, available in 
Realtree Max-4
, is ideal for the skeet range and the goose blind. This semi auto shotgun combines the time-honored, all-weather dependability of the Remington Model 11-87 action with the capability to handle high-payload shotshells. With a versatile design for a variety of waterfowl (or any other) hunting...
Hunters suffering from "fall fever," would be remiss to overlook the GUNS Fall/Winter 2014 Special Edition, featuring articles on hunting hogs, varmints — even big cats — with the latest gear. In "Hog Bustin' Carbine," Sammy Reese, editor of FMG Publications' Special Editions, teams up with Dave Clay of DRC to build a dream custom .44 Magnum Marlin 1894. This serious .44 Magnum features a "beefed-up" ammo tube, a custom glove lever loop and products from XS Sights, among other innovative alterations. "This rifle was built with one purpose in mind — to be able to...