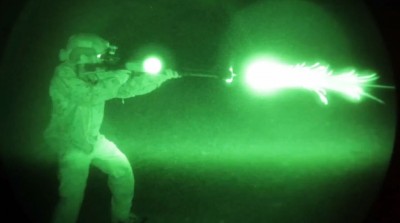 SilencerCo has released the latest video in a series highlighting their
Salvo 12
shotgun suppressor, in which a hunter is shown taking down some hogs at night at an unnamed location in the South. It features some impressive night-vision footage. http://youtu.be/7aJd-zoM5gM The Salvo 12 is available in a number of different lengths, and retails for $1,400. SilencerCo has previously released videos of the suppressor being employed by
pheasant
and
Read more »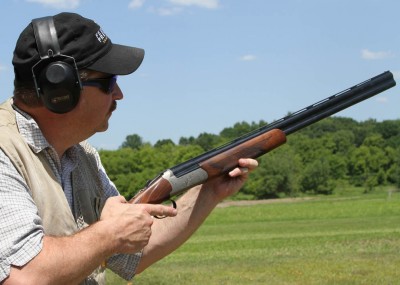 Though our first meeting was more than 15 years ago, I remember three events of the first day I spent with Texan Leon Measures like it was yesterday. First, I saw his young shooting students (we are talking ages six to 10) hit hand-tossed dimes, then aspirin, then individual BBs in the air with a sightless Daisy BB gun! Next when I questioned how this was even possible, he did a demonstration for me. He gave me the BB gun and tossed an empty coffee can a few feet up in the air for me to shoot. I hit it, and he took the gun and told me to go pick up the can. Then, I brought it to him. He...
If you decide which shells you're going to use for your shotgunning pursuits based solely on what's least expensive at the local sporting goods emporium, there's no reason to read any further. Go about your shooting and hunting. You'll get the same results you always have. But remember: doing the same thing over and over again while expecting different results is Albert Einstein's famous definition of insanity. To improve your shooting, bring more game cleanly to hand, and expand your understanding of shotgunning you must try something different---perhaps in your technique,...
What is your approach to shotgunning? Are you the legendary one-gun man or woman? There's wisdom in the warning, "Beware of the hunter or shooter with only one gun! He or she probably knows how to use it!" Then there is the "golf bag" approach to shooting. The golfer doesn't play an entire round with only a driver or solely with a putter. His or her bag carries a dozen or more clubs each meant for a specific distance or type of shot. Ever watch a professional golf tournament? That selection of clubs allows them to perform some amazing feats. The caddy even makes suggestions on the...
Elizabeth Lanier, owner of Lanier Shooting Sports, is a National Sporting Clays Association (NSCA) Level III shooting instructor and an all-around lover of all things wingshooting and clay shooting. I recently had the opportunity to chat with her about how she was introduced to the sports, and her advice to women who are interested in becoming involved. Britney: Please tell us about your background in upland bird hunting and clay shooting. How did you get started?  Elizabeth: Years ago I gave a guy who was an avid wingshooter his first...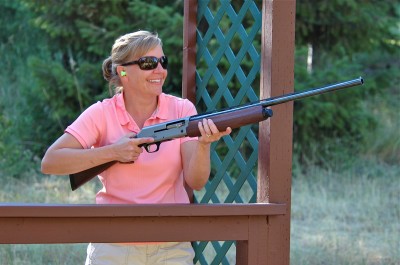 My first shotgun was a single-shot hammer gun, a hand-me-down from my mother. Dad bought it for her while they were dating, and though they hunted together a few times, Mom never caught the fever. She loved the dogs. She loved walking in the autumn fields, but shooting stuff---not so much. A couple outings quenched her curiosity of what her fiancée found "fun" in all this, and she never touched the gun again. Today, I work part-time at a small sporting goods store, mostly to get out of the house and to maintain measure on the pulse of what real hunters and shooters are buying. Usually,...

For 2014, TriStar Arms has expanded the Viper G2 semi-automatic line to include a new 12-gauge sporting model – the Viper G2 SR Sport.  Whether shooting clay pigeons or hunting upland game, the Viper G2 SR Sport is a worthy choice that is comfortable to shoot, includes a variety of choke tubes and comes at an affordable price. This new gas-operated shotgun has a 30-inch target barrel with a red fiber optic sight, and features a red anodized receiver and end cap. The Viper G2 SR Sport has a synthetic stock and forearm coated with "Soft Touch." This application gives a soft rubber...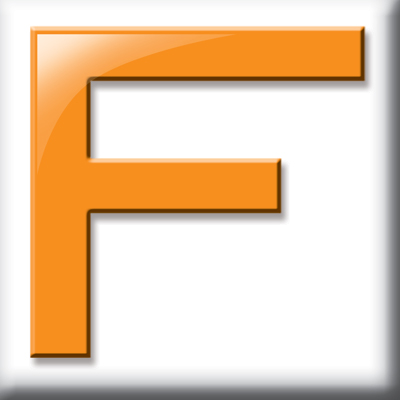 Franchi's Intensity, a 3 ½-inch semi-auto shotgun, received Outdoor Life's Editor's Choice Award for Shotgun of the Year at the 2014 NRA Annual Meetings and Exhibits in Indianapolis, IN. Each year Outdoor Life's Editor's Choice Awards are given to those products that score the highest overall in their category. Franchi's Intensity is a reliable Inertia Driven shotgun that Outdoor Life ranks as extremely good value in respect to both workmanship and performance. Available in either 26-, 28-, or 30-inch barrel lengths the Intensity features a ventilated raised rib, red fiber optic front...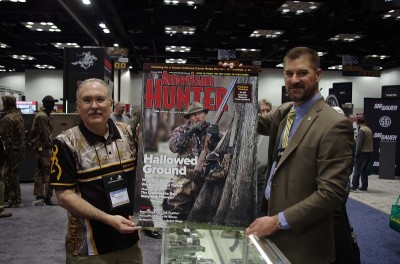 At its recent consumer show in Indianapolis, the NRA announced the recipients of the 2014 Golden Bullseye Awards. Among them was the Browning Citori 725 Feather which received the prestigious "Shotgun of the Year" honors from American Hunter. The Golden Bullseye Award recognizes new and innovative products within the shooting sports arena. "It is an honor to be considered by the NRA for the Golden Bullseye award," said Ryan Godderidge, Vice President of Sales and Marketing. "The Browning 725 Feather has been well received by those who appreciate a lighter weight...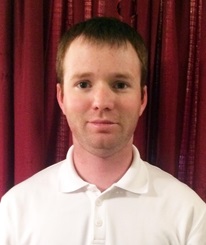 Benelli USA was pleased to award Chase Spurgin, Sales Agent of the Year for 2013, at their annual sales awards banquet held during the SHOT Show in Las Vegas.  Spurgin is a sales representative with Bentley-Scott Marketing, a group of independent manufacturer's representatives dedicated to providing sales and marketing services for premium brands in the shooting, hunting, law enforcement and outdoors industry. The organization provides a full range of services to manufacturer clients for marketing to consumers, sporting goods retailers, wholesalers and large format retailers, serving a...