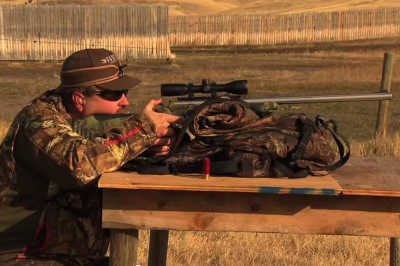 Slug hunting for whitetail deer has experienced something of a renaissance in recent years. Building a slug rig used to simply consist of swapping in a short, open-choked barrel with rifle sights on your duck or pheasant gun. We relied on molded rifling on the slug itself to impart spin to the projectile and create some resemblance of accuracy. These were 100-yard hunting rigs at best---often more like 50 to 75 yard rigs. That big "pumpkin ball" carried enough energy to bring down a deer farther out, but consistent accuracy just wasn't there. Then came rifled slug barrels, and the...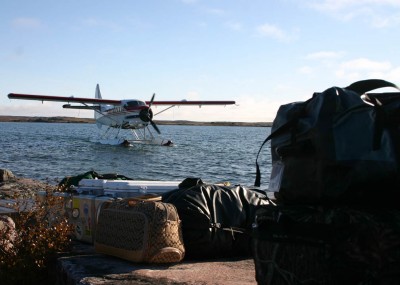 Whether this season will see you making your first out-of-state or out-of-country trip with a shotgun or your thousandth, here are some time-tested tips for getting from Point A to B with no stress! 1. Leave your gun at home. If you're planning a trip to a distant location like Argentina for doves, look into renting guns from your outfitter. There's pleasure in shooting your own guns, but you owe it to yourself to compare that benefit with the reduced stress of international airline travel without guns. Purely comparing costs, it's likely a wash. Import permits and inspection fees to...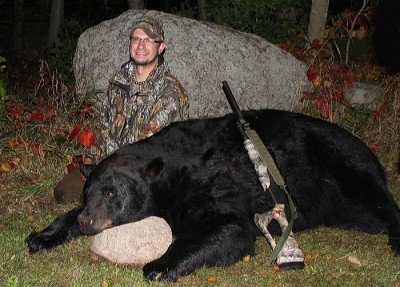 With sunset approaching September 21 and time running out on days he could devote to hunting a giant Waupaca County, Wisconsin black bear, Dennis Arndt decided to try something radical to coax the old boar out of hiding. Arndt, 35, of rural Manawa, gambled that the bear was holed up in a nearby cornfield, probably within hearing range of his ground blind. Trail-camera photos proved the bear had recently visited the bait site in daylight, so when it didn't appear by early evening, Arndt assumed the bear knew he was waiting nearby. Rather than wishing and hoping the bear would risk a...
If you decide which shells you're going to use for your shotgunning pursuits based solely on what's least expensive at the local sporting goods emporium, there's no reason to read any further. Go about your shooting and hunting. You'll get the same results you always have. But remember: doing the same thing over and over again while expecting different results is Albert Einstein's famous definition of insanity. To improve your shooting, bring more game cleanly to hand, and expand your understanding of shotgunning you must try something different---perhaps in your technique,...
What is your approach to shotgunning? Are you the legendary one-gun man or woman? There's wisdom in the warning, "Beware of the hunter or shooter with only one gun! He or she probably knows how to use it!" Then there is the "golf bag" approach to shooting. The golfer doesn't play an entire round with only a driver or solely with a putter. His or her bag carries a dozen or more clubs each meant for a specific distance or type of shot. Ever watch a professional golf tournament? That selection of clubs allows them to perform some amazing feats. The caddy even makes suggestions on the...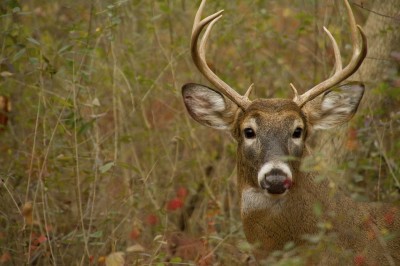 For decades, Michigan has played host to an army of out-of-state, orange-clad, deer hunting warriors every November. October brings in a plethora of camouflaged archers as well. With a large deer herd, and readily available over-the-counter tags with a reasonable price point, the Great Lake State is a destination for nonresident deer hunters from across the country. As with any hunting trip, there are some definite things to plan on and some significant rule changes for this year. Look no farther than this article for (almost) everything a nonresident hunter will need to know in Michigan...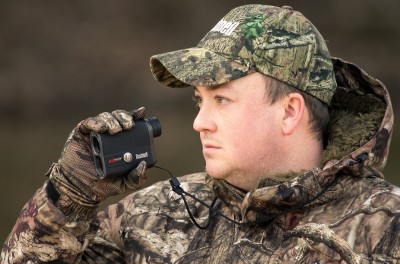 Rangefinders have become part of the standard kit for big game hunters, especially bowhunters. They take the guesswork out of range estimation leading to more well-placed shots and speedier kills. Win, win, and win! Hunters using slugs for deer and turkey hunters were some of the first shotgun sportsmen to open up their daypacks to range-finding optics. In those pursuits, rangefinders play the same role as they do in the rest of big game hunting. However, smart wingshooting hunters find many uses for rangefinders, too, particularly in waterfowl hunting.
Read more »
I love shooting. I hate recoil. Call me a wimp. Call me a wussy. Call me anything you like, but it won't change the fact I don't enjoy getting beat up when I'm shooting. The results of recoil from a single, moderate shooting session are annoying and perhaps slightly painful. But where it will really get you is over the course of an avid shooting career. The negative effects of absorbing shotgun recoil for decades can result in serious ailments such as arthritis and even detached retinas.
...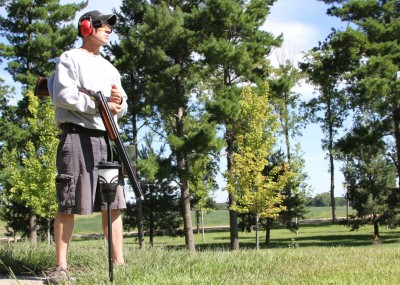 Famed New York Yankee Yogi Berra and chess grandmaster Bobby Fischer couldn't be two more different people. What are the odds they'd both espouse philosophies applicable to hitting a flying target with a shotgun? Well, so they did. Berra is known for saying "…90 percent of the game is half mental." Fisher once said, "I give 98 percent of my mental energy to chess. Others give only two percent. Wingshooting, done properly and successfully, is primarily a mental endeavor. Once you collect the mental pictures of what it takes to hit a goose, grouse, or clay target and train your...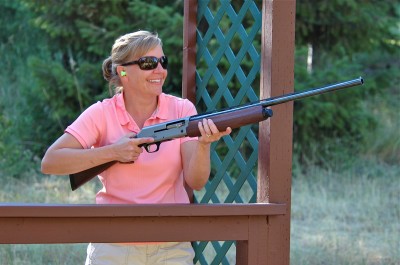 My first shotgun was a single-shot hammer gun, a hand-me-down from my mother. Dad bought it for her while they were dating, and though they hunted together a few times, Mom never caught the fever. She loved the dogs. She loved walking in the autumn fields, but shooting stuff---not so much. A couple outings quenched her curiosity of what her fiancée found "fun" in all this, and she never touched the gun again. Today, I work part-time at a small sporting goods store, mostly to get out of the house and to maintain measure on the pulse of what real hunters and shooters are buying. Usually,...