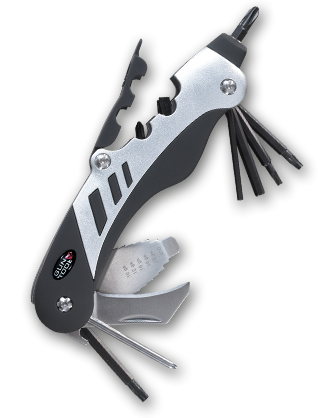 If there's one thing I'm not, it's a difficult guy for whom to buy Christmas gifts. There are always new and interesting items related to my passions for shotgunning. Some are big some are small, but any of them under the tree or in the stocking marked "Billy" are welcome! Got your reading specs, Santa?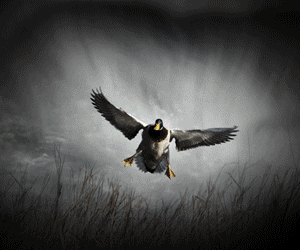 Real Avid Gun Tool Okay, okay; I already own at least...
For a day-in-day-out, hunt-everything, and shoot-every-kind-of-clay-target shotgun, I'm sold on a quality semiauto. They're just too good these days. They help reduce felt recoil. They are light and easy to carry. It's easy to find one with slight weight-forward balance to promote follow-through. They make it easy to take a follow-up shot without breaking contact with the gun, added motion, or losing sight picture; and will provide another shot if you need it. And, today, they are made so well, they'll rival the pump or over/under for reliability. Yet there's still a place for the...
SilencerCo has released the latest video in a series highlighting their
Salvo 12
shotgun suppressor, in which a hunter is shown taking down some hogs at night at an unnamed location in the South. It features some impressive night-vision footage. http://youtu.be/7aJd-zoM5gM The Salvo 12 is available in a number of different lengths, and retails for $1,400. SilencerCo has previously released videos of the suppressor being employed by
pheasant
and
Read more »
Though our first meeting was more than 15 years ago, I remember three events of the first day I spent with Texan Leon Measures like it was yesterday. First, I saw his young shooting students (we are talking ages six to 10) hit hand-tossed dimes, then aspirin, then individual BBs in the air with a sightless Daisy BB gun! Next when I questioned how this was even possible, he did a demonstration for me. He gave me the BB gun and tossed an empty coffee can a few feet up in the air for me to shoot. I hit it, and he took the gun and told me to go pick up the can. Then, I brought it to him. He...
Slug hunting for whitetail deer has experienced something of a renaissance in recent years. Building a slug rig used to simply consist of swapping in a short, open-choked barrel with rifle sights on your duck or pheasant gun. We relied on molded rifling on the slug itself to impart spin to the projectile and create some resemblance of accuracy. These were 100-yard hunting rigs at best---often more like 50 to 75 yard rigs. That big "pumpkin ball" carried enough energy to bring down a deer farther out, but consistent accuracy just wasn't there. Then came rifled slug barrels, and the...
Whether this season will see you making your first out-of-state or out-of-country trip with a shotgun or your thousandth, here are some time-tested tips for getting from Point A to B with no stress! 1. Leave your gun at home. If you're planning a trip to a distant location like Argentina for doves, look into renting guns from your outfitter. There's pleasure in shooting your own guns, but you owe it to yourself to compare that benefit with the reduced stress of international airline travel without guns. Purely comparing costs, it's likely a wash. Import permits and inspection fees to...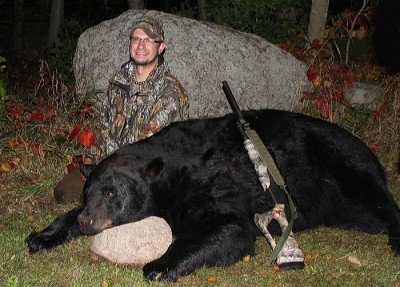 With sunset approaching September 21 and time running out on days he could devote to hunting a giant Waupaca County, Wisconsin black bear, Dennis Arndt decided to try something radical to coax the old boar out of hiding. Arndt, 35, of rural Manawa, gambled that the bear was holed up in a nearby cornfield, probably within hearing range of his ground blind. Trail-camera photos proved the bear had recently visited the bait site in daylight, so when it didn't appear by early evening, Arndt assumed the bear knew he was waiting nearby. Rather than wishing and hoping the bear would risk a...
If you decide which shells you're going to use for your shotgunning pursuits based solely on what's least expensive at the local sporting goods emporium, there's no reason to read any further. Go about your shooting and hunting. You'll get the same results you always have. But remember: doing the same thing over and over again while expecting different results is Albert Einstein's famous definition of insanity. To improve your shooting, bring more game cleanly to hand, and expand your understanding of shotgunning you must try something different---perhaps in your technique,...
What is your approach to shotgunning? Are you the legendary one-gun man or woman? There's wisdom in the warning, "Beware of the hunter or shooter with only one gun! He or she probably knows how to use it!" Then there is the "golf bag" approach to shooting. The golfer doesn't play an entire round with only a driver or solely with a putter. His or her bag carries a dozen or more clubs each meant for a specific distance or type of shot. Ever watch a professional golf tournament? That selection of clubs allows them to perform some amazing feats. The caddy even makes suggestions on the...
For decades, Michigan has played host to an army of out-of-state, orange-clad, deer hunting warriors every November. October brings in a plethora of camouflaged archers as well. With a large deer herd, and readily available over-the-counter tags with a reasonable price point, the Great Lake State is a destination for nonresident deer hunters from across the country. As with any hunting trip, there are some definite things to plan on and some significant rule changes for this year. Look no farther than this article for (almost) everything a nonresident hunter will need to know in Michigan...