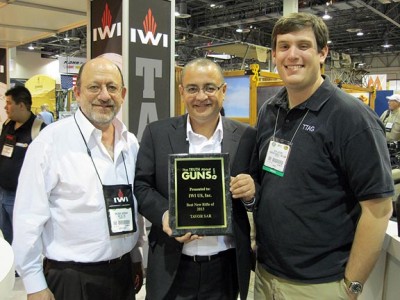 IWI US, Inc.
  a subsidiary of Israel Weapon Industries (IWI) Ltd., received
TheTruthAboutGuns.com
(TTAG) Reader's Choice Award for Rifle of the Year at the 2014 SHOT Show, recently held in Las Vegas, Nevada. TTAG, a firearms enthusiast's website featuring topics covering firearms ethics, morality, business, politics, culture, technology, practice, strategy, dangers and fun of guns, established in 2010, holds an annual reader's choice survey for the best in class on a variety of shooting sports products. The...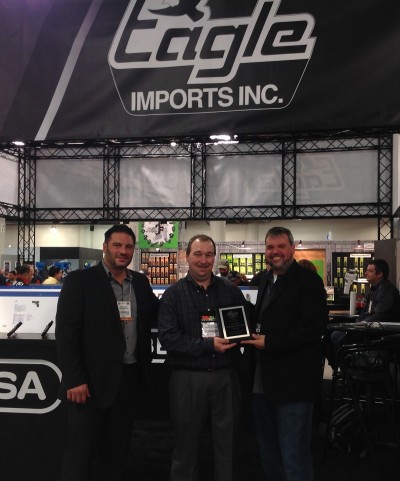 Eagle Imports, Inc
., the exclusive distributor of Metro Arms, Bersa and Comanche firearms products, recognized Ellett Brothers for their consummate service to the Eagle Imports family of products with the 2013 Distributor of the Year Award. The award was presented by Rafael Del Valle, Eagle Imports National Sales Director, to Troy Grant of United Sporting Companies and buyer for Ellett Brothers, on the opening day of the 2014 SHOT Show in Las Vegas, Nevada. Also attending the ceremony were Michael Sodini and Maria Kernasovic of Eagle...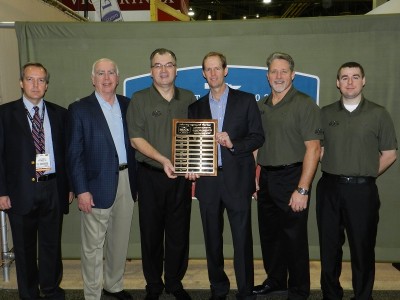 At the recent 2014 SHOT Show, Buck Knives awarded their "2013 Sales Rep. Agency of the Year" to ICOBA International, as well as naming "Sales Rep of the Year" to Jim Thompson of J. Harding Associates. Jim Thompson, an industry veteran in his market, represents Idaho, Eastern Washington and Eastern Oregon regions and has been influential in successful growth of these areas. "Jim exhibits an unmatched level of commitment in all aspects of his role with Buck Knives," said Chris Bourassa, National Sales Manager for Buck Knives. "We have seen a 50% increase in territory...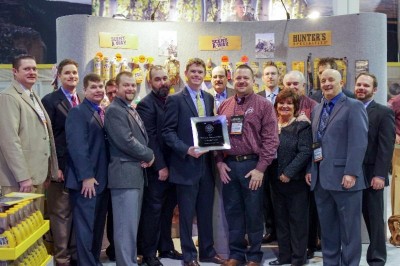 Hunter's Specialties presented annual sales awards to their rep groups during an in-the-booth ceremony at the 2014 SHOT Show. Individual Awards were presented to Joe Allred and Gene Nakata for the largest individual Percent Increase. Jeff Robles & Associates received the Largest Percent Increase for an agency and the Thomas F. Gowen Agency received the Extra Mile Award....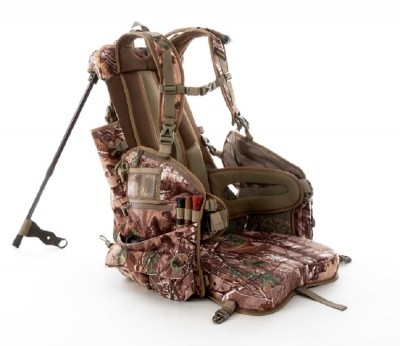 A record-setting 67,000 people from over 100 countries braved wicked travel conditions to attend the recent 36th Annual Shooting, Hunting and Outdoor Trade Show (SHOT Show) in Las Vegas, February 14-17 – an increase of more than 5,000 over 2013's attendance. The attraction? The world's single, largest display of shooting, hunting and outdoor products from over 1,600 exhibitors covering 13 acres. True innovation always draws a crowd at SHOT Show, and Tenzing Outdoors – makers of the most technological, high performance hunting packs available – enjoyed one of the busiest booths...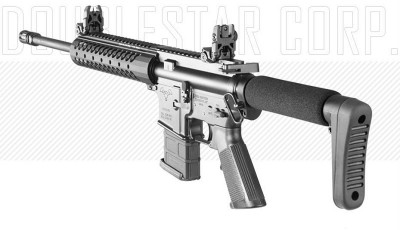 At Shot Show this year, the floor was covered in AR15 rifles.  New manufacturers, established manufacturers throwing their hat into the arena, and those who stood tall amongst the rest.  In that crowd was
DoubleStar Corp
 with their Constant Carry Carbine.  This AR15 has made so much noise over the last year that it not only took one of the Top 5 Guns from Shot Show by wideopenspaces.com, but Outdoor Channel's Michael Bane gave it the "Most Significant AR of the Year" award from his show "Shooting Gallery."  In a world filled with every variation of AR,...

MasterPiece Arms
, manufacturers of the MPA MAC Line of pistols, carbines, suppressors and MPAR Rifles, unveiled the new MPAR 6.8 rifle at the 
2014 SHOT Show
 in Las Vegas, Nevada. The MPAR 6.8 rifle is a superbly accurate rifle with a short stroke piston design and a lightweight, two-piece aluminum handguard with user located Picatinny rails and QD Mount. The MPAR 6.8 features an innovative front handguard cap to keep debris out of...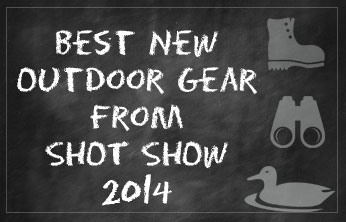 The boy's and Mrs. Bunny will be rolling out their top picks for best hunting gear from the 2014 SHOT Show!  They'll feature the most technologically advanced hunting gadgets and gear and the basic necessities that are a must have for all hunters to be successful! Ultimate Anatomy Organ Buck A new bowhunting tool is taking the guess work out of range practice. It's the
Ultimate Anatomy Organ Buck
, and it shows the position of the front and rear leg bones, shoulder blade and hips. On the opposite side you'll find the spine and each...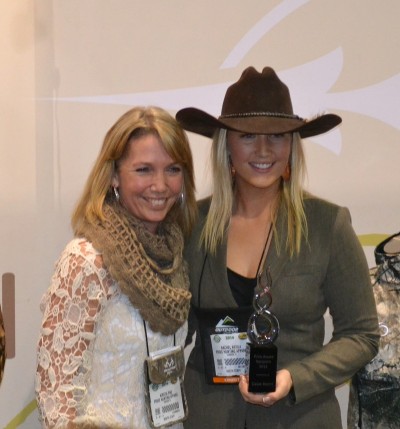 Próis Hunting & Field Apparel not only takes pride in 'not being one of the guys', the company thrives on celebrating the most dedicated female hunters around the globe.  It's why the company sent out a clarion call to the industry once again to seek out this year's most die-hard female hunter - a gal who thoroughly exhibits determination, a passion for the hunt and involvement in conservation management and community.  The competition was stiff, but there can only be one winner who will claim the coveted title and prize.  This year's Próis Award goes to Rachel Ahtila. "We were...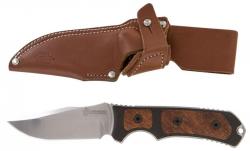 Gerber, a brand synonymous with innovation, quality and reliability for 75 years, today introduced the Legend, a new breed of hunting knife. Born of cutting-edge materials and crafted with decades of design experience, the Gerber Legend is completely sourced and proudly made in the USA to deliver a knife that hunters will covet, cherish and most importantly will provide a lifetime of service. Built to last using premium CPM-S35VN stainless steel and a full tang construction, the Legend features a 3-D machined G-10 handle with Oregon Spalted Maple inlay for a superior grip. A limited...