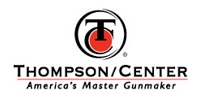 Smith & Wesson Corp. announced that the Thompson/Center Arms website –
www.tcarms.com
- has been fully upgraded with an enhanced design and layout intended to provide dedicated sportsmen and hunters with a host of detailed and updated product information regarding the company's broad portfolio of firearms and related accessories. The new website features a fully responsive design that can be viewed on any screen size and enables users to quickly obtain specifications and detailed product information on their favorite Thompson/Center Arms...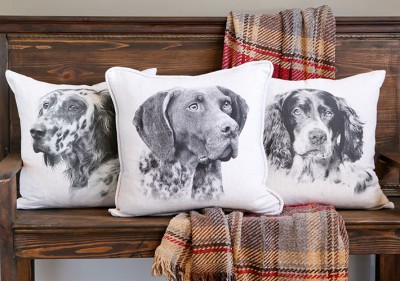 The Keer Group is pleased to announce the launch of their Georgia-based client
Field & Home's
new product line and website.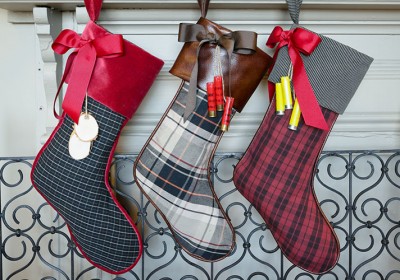 Founded in 2013, the Georgia-based
Field &
...
Without a doubt one of the most popular characters on AMC's
The Walking Dead
is Daryl Dixon, played by actor Norman Reedus. Toting a crossbow and possessing expert hunting and survival skills, there are few better companions to have by your side in a zombie apocalypse. But Reedus wasn't always the trick shot that the show makes him out to be, and this tongue-in-cheek video shows his bumbling first attempts. To those interested, the crossbow Daryl Dixon uses is a
Horton
...
Driving to your hunting or fishing destination, especially when you are on side roads or dirt roads, how often do you see roadside signs that have been turned into shooting targets? Too often! Unless you were there when the shooting took place, it's hard to say just why someone decided to pulverize a sign with a gun. Regardless, there are three good reasons why it shouldn't be done. Safety A steel sign may stop a pellet from a pellet gun. Shotgun pellets will be stopped, but otherwise the bullet continues far after going through the sign, and the sign will influence its trajectory....
A partial shutdown of the United States government began on Tuesday, an event that has not happened since 1995. Tens of thousands of government employees are facing furloughs as legislators fight over the controversial Affordable Care Act, commonly referred to as Obamacare. Without an agreement on funding before the start of the fiscal year, the federal government entered its first shutdown in 17 years. Key services such as law enforcement, the US military, and the US Postal Service will continue to operate through the shutdown. Calls to the Federal Bureau of Investigation as well as the...
I'm not backing down on this challenge, and I hope that you reading OutdoorHub right now (yes, you) will whip out your debit card and give up to $9. Seriously...$1 to $9. Right now. Click
HERE
. For less than 10...
Thanks so much to
Laura Francese
for taking the time to answer some questions. I first interviewed Laura about four years ago over on
Desert Rat Outdoors
, another part of the OutdoorHub family. In a post-interview conversation with Laura, I mentioned what a tremendous ambassador she is for the industry and a great role model too---especially for younger folks like my teenage daughter. After following Laura all these years she remains honest,...
Local sportsmen's groups can apply now for grant funding for programs that promote activities and events for hunter, angler, shooter and trapper recruitment and retention. The Arizona Game and Fish Department is offering $75,000 in grant funding this year. Applications must be received by the...
Read More »
The town of Deer Trail, Colorado might soon be offering hunting licenses for unmanned aerial vehicles, commonly referred to as drones. At $25 per license, the proposed ordinance is mostly a symbolic gesture. According to ABC 7, the issue was brought to the town board...
Read More »
American Sportsman Shooting Center Inc, a wholly owned subsidiary of Aimpoint Holding,  has announced the launch of America's first indoor hunting shooting center – the Sportsman Shooting Center located in Grapevine, TX.  Sportsman Shooting Center is a fully enclosed, indoor training center that provides the...
Read More »