Did you know more people enjoyed recreational shooting in the months of July and August last year than any other two-month period during the year? Meanwhile, those same two months accounted for the most hunting and shooting equipment purchased during the year as well. Or did you know the total estimated amount spent on fishing rods, reels and combo sets is an estimated $2.3 billion with just over a quarter of them sold in outdoor specialty stores such as Cabela's, Bass Pro and Gander Mountain? Whether your company is focused on manufacturing products for today's hunter, shooter or...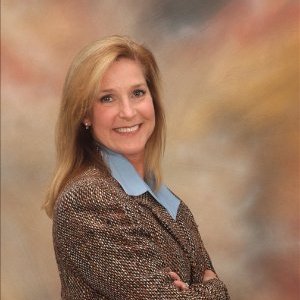 F+W Outdoors Group, which produces leading magazine and television titles including Deer & Deer Hunting, Gun Digest and Destination Whitetail, is proud to welcome Margaret Ann Huggins as its new Senior Sales Representative. Huggins will be responsible for representing all brands across all media platforms within the group. Huggins brings more than 20 years of sales experience to the company and a successful track record of developing and retaining strong client relationships. Prior to joining F+W, Huggins served as an Independent Sales Contractor and Advertising and Marketing Specialist...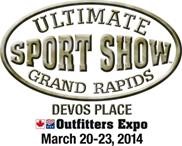 A star-studded lineup of seminar speakers, over four acres of boats, fishing and hunting gear, outdoor accessories, travel destinations, family entertainment and featured attractions combine to make the Ultimate Sports Show–Grand Rapids, March 20 to 23 at DeVos Place in downtown Grand Rapids, the best-attended sports show in west Michigan. Marianne Huskey, the only woman ever to win "Angler of the Year" honors in a national fishing circuit, headlines an all-star lineup of seminar speakers at this year's Ultimate Sports Show–Grand Rapids. She'll be joined by nearly three dozen...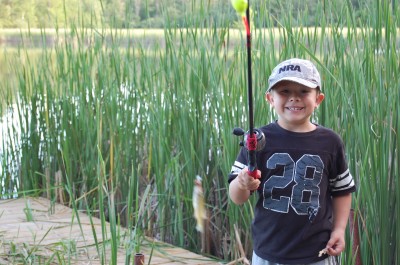 I know you've all heard it a thousand times. When I was a kid, we didn't have all these new fangled do-dads. We had the outdoors and a stick and a rock to play with, and we turned out okay. Well it's not so easy today, is it? Have you seen the video games kids have today? As both an outdoorsman and a parent, I want my kids to experience the outdoors and love it as much as I do. My kids love to do things outside, but they are young and there are so many distractions for them. Saying that kids like video games is almost cliché, but it's true, and now tablet computers have all kinds...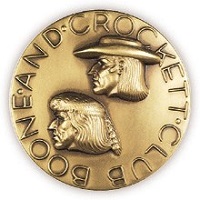 A new initiative from Boone and Crockett Club is giving the shooting, hunting and outdoor industry a new way to partner with sportsmen for better scientific wildlife management, balanced policies, hunter advocacy and broader understanding of the applications and benefits of sustainable-use conservation. Trailblazers in Conservation is designed to help today's hunting community rise to the challenges of a changing world. "It's a new era of unprecedented pressures on our environment and our wildlife," said Marc Mondavi, vice president of communications for Boone and Crockett. "We're...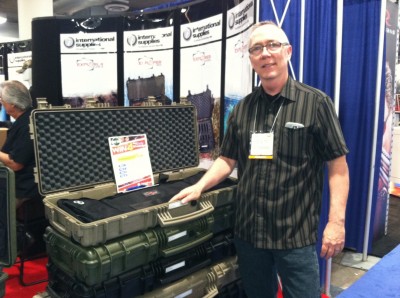 As an art director, Michael Tabor gets being passionate about camera equipment. However, he did not understand the same kind of passion for guns, even if his employer, International Supplies, is a distributor for a line of quality, adjustable transport cases used for both photography equipment and firearms. So when he transitioned from the Consumer Electronics Show (CES) and the National Association of Broadcasters Show (NAB) to the SHOT Show, he arrived with a pre-conceived idea of who would be attending. What he discovered totally changed his opinion. The first surprise came with the size...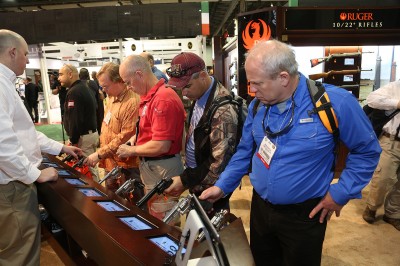 Attracting industry professionals from the United States and more than 100 other countries, the Shooting, Hunting and Outdoor Trade Show (SHOT Show) shattered attendance records this week, giving industry professionals good reason to believe that 2014 will be another strong year for sales of firearms, ammunition, outdoor gear and law enforcement equipment. The 36th SHOT Show ran Jan. 14 to 17 at the Sands Expo & Convention Center. Attendance figures eclipsed last year's total by the second day of the show and finished at more than 67,000, an increase of 5,000. "I think that really...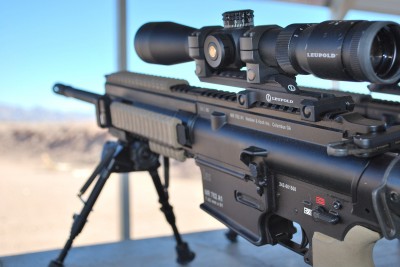 That time of the year has come again, when the outdoor industry descends on Las Vegas for the Shooting, Hunting, and Outdoor Trade Show---better known as SHOT Show. More than 60,000 industry professionals will pace the floor of the Sands Expo Center from January 14 through 17, acquainting themselves with the products and services offered by 1,600 exhibitors. OutdoorHub staff will begin arriving on-site over the weekend, and will be heading to Media Day at the Range Monday morning. Be sure to regularly check our
SHOT Show page
 for our...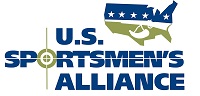 The Pope & Young Club, a non-profit North American conservation and bowhunting organization announces support for the U.S. Sportsmens Alliance (USSA). The U.S. Sportsmen's Alliance (USSA)  is a 501(c)4 organization and provides direct lobbying and grassroots coalition support to protect and advance the rights of hunters, trappers, anglers and scientific wildlife management professionals.  The USSA is the only organization exclusively devoted to combating the attacks made on America's sportsman traditions by anti-hunting and animal rights extremists. This is accomplished...

Wild TV, Canada's only hunting, fishing and outdoor lifestyle network is premiering seven cutting-edge new shows and over 100 brand new episodes for an action-packed first quarter. With hunting season winding down, viewers can find new shows that will get their heart pumping and tune in for the latest tips and tricks from their favourite personalities.  "Wild TV is constantly pushing the boundaries, we've added some of the biggest named programs to our line up this quarter," said Helgie Eymundson, Wild TV's Director of Programming. "We are thrilled with the range of new and...