There's no denying it: more and more women are buying guns. Women are now the fastest growing segment of the shooting sports industry. According to a recent study commissioned by the
National Shooting Sports Foundation
(NSSF), surveyed women who purchased at least one firearm in the past 12 months spent an average of $870 on guns, and more than $400 on accessories. "The women's market is a force in our industry, and manufacturers, retailers and shooting ranges are making changes to their products and services to satisfy women's tastes and needs,"...
What happens when you take the host of a British hunting program to US gun stores? Well, it's like the proverbial kid in a candy store. Join Fieldsports Channel's Charlie Jacoby as he briefly tours popular sporting equipment stores like Cabela's, Gander Mountain, Bass Pro Shops, and of course, the nation's myriad gun stores. As he explores, Jacoby explains to a British audience a little about American gun culture and gun laws, as well as expressing some regret over the UK's strict gun control laws. "British gun shops are traditionally petty little things stuffed down back streets. But...
Whether you're seeking a book for gift giving or just curling up by a cozy fireplace this winter, now is a good time to add two books to your reading list. You'll like David Farbman's
The Hunt
and Chris Cheng's
Shoot to Win
. The only thing upsetting about reading
The Hunt
was realizing it had been on my stack of books for several months and I could have enjoyed it sooner. D'oh! I don't know why it took so long to get to the top of my pile, but I was glad it recently did....
There will be those who disagree with me, but I believe a first shotgun is a wonderful Christmas gift. The uniquely shaped, elongated box under the tree generally won't fool anybody for long, but as the recipient of many gift-wrapped guns over the years, I can tell you the thought of receiving a new gun for Christmas inspires many hours of happy anticipation and a lifetime of joy. Should you elect to give a youthful hunter or budding shooter in your life a firearm (or even a BB gun) as a gift this Christmas, you must be aware the act involves a great deal of responsibility. The new gun...
What is the most you have ever paid for a hunting-related feature on your car? In partnership with British gun maker Holland & Holland, Land Rover has designed what they call one of the most luxurious SUVs for hunters and recreational shooters on the market. The Holland & Holland Range Rover has increased off-road capability and comes with a choice of either a diesel-powered 4.4-liter SDV8 or a 510PS petrol-powered 5.0-liter V8 Supercharged. The interior is tailor-designed to suit the discerning sportsman, and comes furnished with leather seating, Holland & Holland embroidery, and...
The firearms and ammunition industry is once again returning to normal after a busy and chaotic 2013. Manufacturers found themselves pressed by sky-high demand as customers stocked up on guns and ammo, causing visible shortages in items such as AR-15-style rifles and .22 LR ammo. According to statistics from the National Shooting Sports Foundation (NSSF), background checks in 2013 rose to a record 14.8 million as compared to 5.64 million in 2011. While last year may have been immensely profitable for the industry, it was also a shot in the arm for critical conservation projects across the...
Thanks to the internet, it's now easier than ever for modern inventors to share their ideas with the world, but finding the right platform can be tricky. Unless you've been living under a rock, you've probably heard of crowdfunding websites like Kickstarter and Indiegogo. The premise is simple: put your idea on a pedestal and see how the world reacts. If you have something of merit, than you'll likely see money pour in from thousands of eager funders who want nothing more than to see you succeed---and possibly a more material reward.
TwistRate
is the...
This interview with Responsive Management Executive Director Mark Duda is part of OutdoorHub's Leaders of Conservation series, in which we sit down with leaders of the North American conservation movement to learn more about the stories behind their organizations and people.
According to a 2011 survey by the US Census Bureau, there are nearly 14 million hunters in the United States 16 years old and older. Hunters spent a total of 281.9 million days in the field and spent almost $34 billion on equipment and other hunting-related expenses. This is the kind of data that the...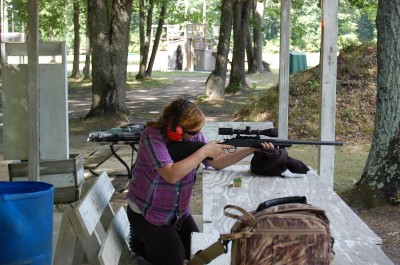 The eruption of fire as the sun rises over the distant horizon. The glow of a campfire shared with friends and family. The waning light as night chases the sun to set in the west. The nuances of the hair on the side of the buck as seen through the scope just before that moment of truth. The explosion of colors and feathers as the ducks race skyward. The way the trees and scenery rushes to a blur as you accelerate down the trail. The look on your kid's face when you come home after a hard day, or even that look from a pretty girl passing by you in the store. These are just a few of the...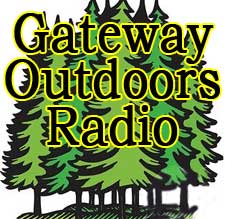 This week on Gateway Outdoors Radio Charlie Burchfield's is Ted Onufrak who is an avid sportsmen, and for decades has been involved with the PA Federation of Sportsmen's Clubs, and currently serves as PFSC Treasurer. Onufrak discusses the need for sportsmen to become involved in the field sports, and touches on the need for sportsmen to be aware of issues that can directly affect them. The program will air May 26th at 6 p.m. on WCED 1420 AM, 107.9 FM and 96.7 FM, and live streamed on the Internet. The program can be heard the following day archived on the WCED Talk Radio web site...