Want to earn a living doing something you love in the great outdoors? Now there's a university just for you. The new
University of Outdoors
will be opening its doors summer 2014 in two locations -- Altoona, Ala., and Mesa, Colo., and will be providing its students with useful skills and knowledge essential for developing a career in the out of doors.
Enroll now
and change the course of your future. Do you dream of building a career as... a custom-rod builder, a fly-fishing...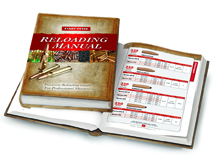 Norma- USA
, the exclusive US distributor for the legendary Swedish manufacturer of superior hunting and target ammunition, announces the new Norma Reloading Manual Expanded Edition. As part of Norma's 110 years in the ammunition industry, Norma is publishing their second reloading handbook for the beginner to the advanced handloader. This highly collectible volume has been updated with new cartridges, components and recipes for avid hunters to dedicated target shooters. The Norma Reloading Manual Expanded Edition offers every handloader enthusiast...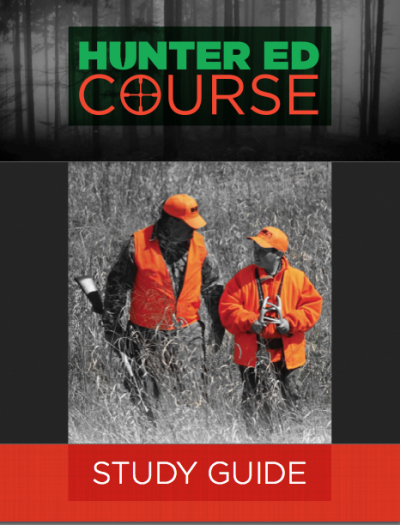 With the launch of the all-new Hunter Ed Course online Hunter Safety Training, an ebook has been offered at the new web site: 
www.HunterEdCourse.com
. The study guide is 23 pages and is a synopsis of the complete online hunter education course from Hunter Ed Course.  Topics covered include ethics, conservation, firearms safety, zone of fire, parts of firearms, ammunition overview and many of the other key safety elements taught in the complete online Hunter Ed Course approved in many states for their Hunter Education requirement. Hunter Ed...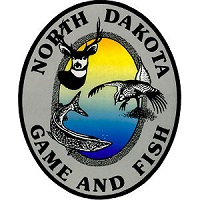 Individuals interested in taking a hunter education class in 2014 should know that most courses are offered early in the calendar year. To register for a hunter education course, students need to
sign up online
at the Game and Fish Department's website, gf.nd.gov. Many classes will be added over the next several weeks, and the rest will be added throughout the year as they are finalized. To register, click on the online services tab, and "online course enrollment" under the hunter education heading....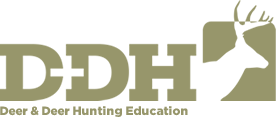 Deer & Deer Hunting, the company that launched the whitetail industry with the first ever deer hunting-specific title, is expanding their available resources and improving upon their practical, accessible style of deer hunting instruction with the brand new "Deer & Deer Hunting Education" online courses program. "Deer & Deer Hunting Education" is a one-stop shop for hunters of all levels looking to improve upon their skills and increase their success in the field. Categorized by beginner, intermediate and advanced, courses explore topics that are most important for...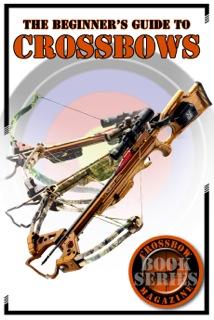 Crossbow Magazine issues a second printing of its popular book "The Beginner's Guide To Crossbows." The 128 page well illustrated book was originally released in August of 2012 and is considered the industry standard by both novice and experienced crossbow users. The book is available online at 
www.crossbowmagazine.com
....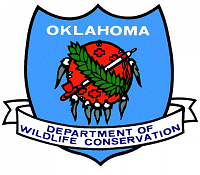 As some of Oklahoma's most popular hunting seasons approach, prospective hunters and those looking to introduce others to the outdoors should remember that it is easier now than ever to get involved in the sport of hunting. As of Nov. 1, anyone age 30 or younger who is not hunter education certified may buy an apprentice-designated hunting license and go hunting under the supervision of an adult mentor hunter. Mentor hunters must be at least 18 years old and hunter education certified or exempt as well as licensed or exempt. Additionally, as of Nov. 1, prospective hunters ages nine and...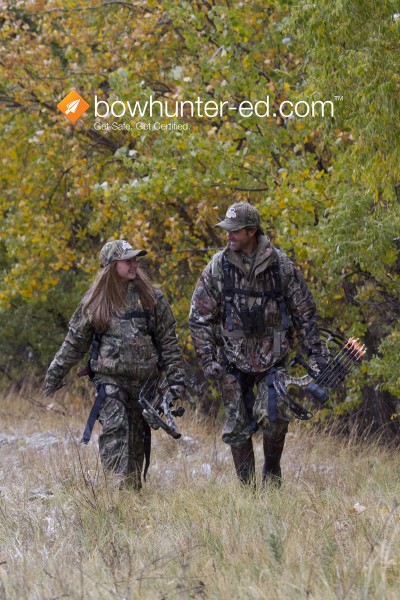 A new online bowhunter education course is designed 
to help North Dakota bowhunters
 improve their skills and stay safe in the woods. Bowhunter Ed, which is an official course of the National Bowhunter Education Foundation, teaches safe in-the-field practices, bow shooting basics, different methods of bowhunting, and shot placement and recovery techniques. By completing this Bowhunter Ed course, students will receive their Archery Field Training Voucher to gain entrance to the final in-person component of the North Dakota bowhunter...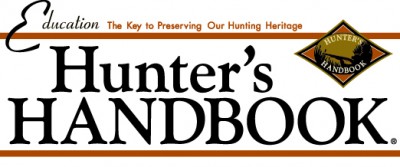 Hunter's Handbook is excited to announce that they will continue to receive support of Hunter Education programs from their valuable partner, The Buck Bomb.  This will mark the second year that The Buck Bomb has been a partner for Hunter's Handbook. The Buck Bomb's sponsorship support of Hunter's Handbook for 2014 encompasses a historical, educational spread on scent and attractants that helps students understand how scent use began as well as how scents can contribute to a more successful hunting experience. Darren Brown, Vice President of Marketing states, "The Buck Bomb was...

Still in need of a hunter education course before deer season is over? The Georgia Department of Natural Resources' Wildlife Resources Division offers ways to make that happen: an 8-hour online or CD course followed by a 2-hour review or the 10-hour traditional classroom course. "Because of the importance of the information learned in a hunter education course, our agency has made efforts to meet the needs of many users," says Walter Lane, hunter development program manager with the Wildlife Resources Division. "The online courses offer more scheduling flexibility as they can be...