Nesika proudly announces a new line of precision, custom rifles – Sporter, Long Range and Tactical. The new Nesika custom rifles feature the legendary Nesika actions and include top quality features such as Douglas air-gauged barrels, hand laid-up composite stocks and Timney Triggers to offer the shooter an accurate, high-performance, affordable, 100% American made sporting rifle. At the heart of the new line of custom rifles is the precision built Nesika action. Nesika actions are regarded by custom rifle builders and shooters as extremely accurate actions.  In fact, Nesika actions...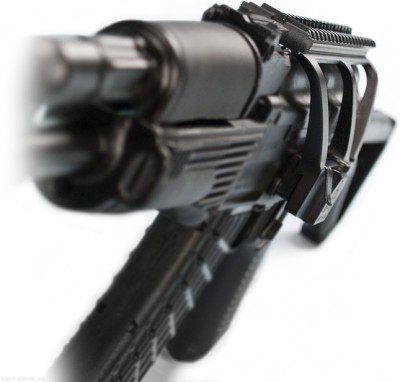 After the successful fulfillment of a military requirement, Arsenal, Inc. is excited to announce the release of the SM-13 to the commercial market. This one-piece side-attaching scope mount for the AK variant rifles was born to meet and exceed the toughest objectives put in front of Arsenal, Inc. The SM-13 was designed and manufactured specifically to surpass the following requirements: To come up with a light-weight, precision, and highly rigid scope mount platform for military application: The one-piece CNC precision machined SM-13 is manufactured from aircraft grade aluminum alloy...

Weatherby offers custom features and "Range Certified" accuracy assurance in its new Mark V Terramark RC rifle, which comes with a SUB-MOA guarantee as well as a factory-shot target signed by company President Ed Weatherby. The Mark V Terramark RC offers multiple accuracy-enhancing features, including a hand-laminated, raised comb, Monte Carlo composite stock with matte gel coat finish in Desert Camo, and a button-rifled #3 contour stainless steel fluted barrel. The 26-inch barrel is free floating and has a recessed target crown. A Pachmayr Decelerator pad on the buttstock helps...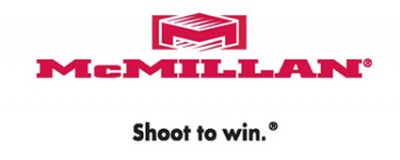 McMillan Group International
announced today it has sold its firearms division, McMillan Firearms, to Strategic Armory Corps, LLC (SAC). McMillan Firearms manufactures tactical and hunting rifles. To ensure a smooth transition, Kelly McMillan and Ryan McMillan will remain at McMillan Firearms as consultants for an extended length of time. The sale does not include McMillan Fiberglass Stocks or McMillan Merchant Solutions, which will continue to be operated by McMillan Group International. According to Kelly McMillan, "I expect SAC to continue the...

Germany's leading sporting firearms manufacturer is pleased to announce the newest addition to the successful R8 product line: The Classic Sporter. Designed and engineered to exceed the demands of the American shooter for safety, accuracy, versatility, ideal weight and balance. The advantages of the Classic Sporter are crystal clear. The newly designed stock is the center piece of this rifle. The classic silhouette, featuring a Prince of Wales grip, provides superior pointability at a moment's notice. Exquisite Turkish walnut provides unmatched strength while keeping recoil control...

Remington announced today, that it has been awarded, a $47 million dollar initial contract, to supply and deliver over 40,000 R4 carbines with accessories and training by the Armed Forces of the Philippines. This contract award is the result of an open bid competition conducted by the Philippine Department of National Defense (DND). "This contract is representative of Remington's strong and growing presence in international military markets. We look forward to providing the best military-grade weapon systems to the Philippine Military," said Mike Haugen, Director International...

Weatherby has expanded its popular WBY-X line with new rifle and shotgun models for hunters and shooters who want to make a statement about who they are and what they carry afield. The new models feature edgy, unconventional camouflage patterns such as Kryptek Typhon, Kryptek Highlander, Proveil Reaper Black and Boneyard Camo Legends Blaze. A new semi-auto shotgun model, the SA-08 GH2 (Girls Hunt 2), is designed for women and young shooters, as well as those who want the benefit of a more compact firearm. "WBY-X seems to have struck a resounding chord with those who want to...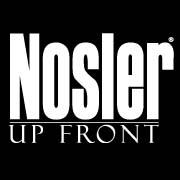 Like many shooting enthusiasts, the Nosler family has always dreamed of introducing a new rifle cartridge to the industry; that time is finally here with the arrival of the 26 Nosler. The goal of the new 26 Nosler cartridge was to introduce something to the shooting sports industry that took full advantage of new technology available to shooters including the advance of optics, reticle systems and of course high Ballistic Coefficient (B.C.) bullets such as the AccuBond Long Range line. The old boundaries are about to be pushed to new limits. The 26 Nosler cartridge was designed to take...

Weatherby adds "Range Certified" accuracy assurance to its Mark V rifle line with the new Ultra LightweightRC, which comes with a SUB-MOA guarantee as well as a factory-shot target signed by company President Ed Weatherby. Range Certified rifles are tested at Weatherby's modern indoor range.  Range technicians mount premium optics, boresight and test fire each rifle to determine the most accurate load using the Oehler Research 83 Ballistic Imaging System. After testing, the rifle is cleaned and packed (minus optics) with the target signed by Ed Weatherby.  Each rifle sports a...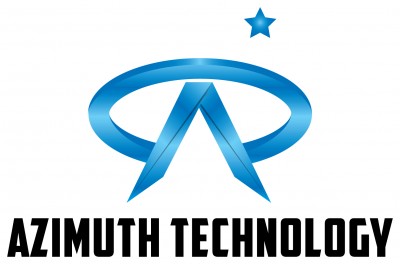 Azimuth Technology LLC, announces its partnership with Sharps Rifle Company in manufacturing their Relia-Bolt™. The Sharp's Relia-Bolt is a pure drop in replacement for a standard 5.56 AR bolt. It makes the bolt to barrel extension jam a non-issue as it is mechanically impossible for the Relia-Bolt to jam on the barrel extension. "Azimuth Technology and Sharps Rifle Company's manufacturing values align," said Len Zaiser IV, president of Azimuth Technology. "The Relia-Bolt will be manufactured to the highest quality by utilizing our advanced CNC precision mills, lathes and...