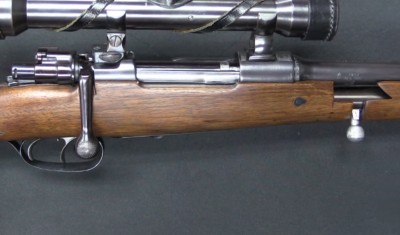 The first thing you may notice about this hunting rifle from German gun maker Christoph Funk is that the rifle has a second breech, a second trigger, a second bolt, and a second barrel. This rather unique gun's top barrel is chambered in 7x57mm Mauser and its bottom barrel is chambered in .22 LR. According to firearms historian Ian McCollum, who runs 
ForgottenWeapons.com
, this kind of flexibility allows the user to take both medium-sized to large game and small game without having to swap firearms. If you're worried about the weight of an...
Shooting light had just arrived October 11 as my daughter Leah and I followed our friend Jim Simonson uphill toward a rock ledge at 8,800 feet in elevation. Simonson, a Green Bay, Wisconsin native long since transplanted to Centennial, Colorado, soon disappeared into thick brush about 25 yards uphill. Seconds later, Leah and I heard hoofsteps on the ledge above him. We knew without looking that the sounds weren't Simonson. Three elk---all 1.5-year-old spike bulls---stood skylighted on the rock balcony, looking down at us like snooty stage critics. They repeatedly moved back and forth...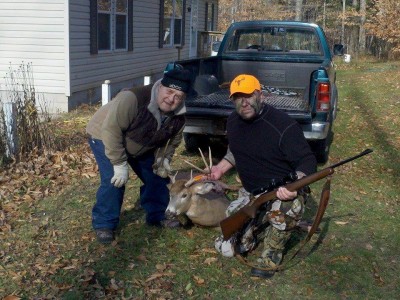 It's late in the evening November 14, and you're digging through a box of stuff in the closet. You're frantically searching for those blaze orange gloves you just know you have somewhere. You're probably laughing right now, because we've all been there and done exactly that. There are always a few things that end up waiting until the last minute before deer season gets here. I'm going to try really hard to not let it happen to me again this season. Michigan's firearm deer season happens every year on November 15. For many of us, it's like a holiday. Schools are closed, vacation time saved...
Kristy Titus is an avid sportswoman with a passion for elk hunting. Along with being an ambassador for the Rocky Mountain Elk Foundation (RMEF), she is also a featured member on
Team Elk
, RMEF's television show. I recently caught up with Kristy to talk about all things elk hunting.
Britney: Please tell us a little about your background in hunting. Have you been doing it for your entire life?
Kristy: From the time I was two years old, I started riding with my dad, on his saddle, while packing into the backcountry. I had my own mule by the age of four, and still...
For decades, Michigan has played host to an army of out-of-state, orange-clad, deer hunting warriors every November. October brings in a plethora of camouflaged archers as well. With a large deer herd, and readily available over-the-counter tags with a reasonable price point, the Great Lake State is a destination for nonresident deer hunters from across the country. As with any hunting trip, there are some definite things to plan on and some significant rule changes for this year. Look no farther than this article for (almost) everything a nonresident hunter will need to know in Michigan...
Rifle season's just around the corner, and you're still fiddling around with the lawn mower. A whitetail isn't going to serve itself on a platter, so if you plan to get the family some steaks, you better get in gear. Here are five new guns that offer zero excuses for buying meat from the grocery store again. CVA Accura MR Nitride ST In several Booner-buck-producing Midwestern states you must choose a shotgun or muzzleloader for the firearm season. I opt for the muzzleloader---specifically
CVA's Accuru MR Nitride ST
---because it...
What distance do you consider to be your longest acceptable shot when hunting with a rifle? Two hundred yards? Three hundred? Four hundred? How do you practice with your rifle, other than sighting in at the range? Many hunters would benefit from attending the 
Sportsmen's All-Weather All-Terrain Marksmanship (SAAM) school at FTW Ranch
. Nestled in a remote and beautiful spot in the hill country of southwest Texas, this incredible ranch-based school will not just improve skills, but is a heckuva lot of fun. In fact, the experience may rank just as...

Midwest Gun Works Inc.
, (MGW), a one-stop shop for firearms parts, accessories and gunsmithing services, proudly announces that MGW will be distributing the new 100% USA Made ARES Defense Sport Configurable Rifle (SCR).  This latest innovation from an industry leader uses advanced patented firearms technologies; the SCR gives tactical, sport and competitive shooters a robust, multi-caliber platform that is designed for optimal configuration. The SCR accepts most Modern Sporting Rifle accessories and parts including magazines, barrels, bolts,...

The surge in popularity of the AR-15 rifle has taken the country by storm. It seems like everyone's accessorizing their AR rifle in order to make it stand out from the crowd. And with Nikon's latest promotion, AR enthusiasts can take another step in ensuring that their AR Rules. Now through April 30, 2014 shooters can take advantage of up to $100 instant savings on select models of Nikon's AR dedicated riflescopes with Nikon's AR Rules Promotion. "Our dedicated AR riflescopes are caliber specific," said Nikon general manager Jon Allen. "As more and more people continue to...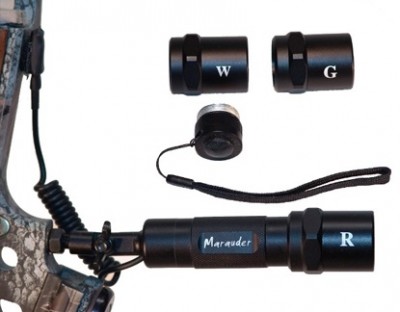 HawgLite
 announced today that it has selected The Media Group, a creative services agency based out of Chicago, Illinois, to manage its Public Relations and Communications efforts. About HawgLite HawgLite is the one and only ORIGINAL high-intensity bow and rifle mounted LED hunting light system. Since 2004, Hawglite has remained the clear leader in single-hunter lighting innovation. From the game-changing Marauder light system with red, white and green LED heads, to the Sabre, Ghost and new Helios H250, Hawglite ensures hunters, bowfishermen and...