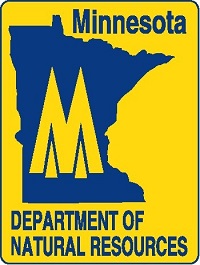 Minnesota hunters harvested 164,550 deer during the 2013 firearms season, according to preliminary numbers announced by the Minnesota Department of Natural Resources. Excluding the late season in southeastern Minnesota, hunters harvested 144,000 deer, a 6 percent drop from the 153,000 harvested in 2012. Preliminary numbers for the late season in southeastern Minnesota show hunters harvested 4,400 deer, down from the 5,000 harvested in 2012. The statewide muzzleloader season remains open through Sunday, Dec. 15. The archery season closes on Tuesday, Dec. 31. Deer harvest numbers are...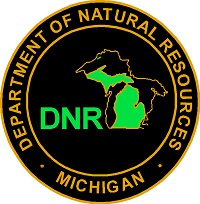 Michigan's 2013 firearm deer season wrapped up last weekend, and challenging conditions and lower deer numbers in some areas have likely led to fewer deer being taken this year, the Department of Natural Resources announced today. Firearm season deer check-station activity declined in all regions of the state compared to 2012. Each year the DNR generates preliminary estimates of the firearm deer harvest shortly after the season closes on Nov. 30. Those estimates are replaced by a rigorous assessment of harvest and participation over all deer seasons using an annual hunter mail...

Nesika proudly announces a new line of precision, custom rifles – Sporter, Long Range and Tactical. The new Nesika custom rifles feature the legendary Nesika actions and include top quality features such as Douglas air-gauged barrels, hand laid-up composite stocks and Timney Triggers to offer the shooter an accurate, high-performance, affordable, 100% American made sporting rifle. At the heart of the new line of custom rifles is the precision built Nesika action. Nesika actions are regarded by custom rifle builders and shooters as extremely accurate actions.  In fact, Nesika actions...

Weatherby offers custom features and "Range Certified" accuracy assurance in its new Mark V Terramark RC rifle, which comes with a SUB-MOA guarantee as well as a factory-shot target signed by company President Ed Weatherby. The Mark V Terramark RC offers multiple accuracy-enhancing features, including a hand-laminated, raised comb, Monte Carlo composite stock with matte gel coat finish in Desert Camo, and a button-rifled #3 contour stainless steel fluted barrel. The 26-inch barrel is free floating and has a recessed target crown. A Pachmayr Decelerator pad on the buttstock helps...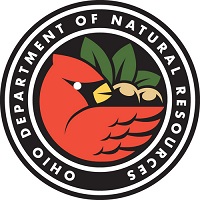 Deer-gun season remains open through Sunday, Dec. 8 Hunters checked 22,620 white-tailed deer on Monday, Dec. 2, the opening day of Ohio's deer-gun hunting season, according to the Ohio Department of Natural Resources' (ODNR) Division of Wildlife. The deer-gun season remains open through Sunday, Dec. 8. Hunters are encouraged to take to the field to enjoy the six days remaining in the deer-gun season. Hunting is the best and most effective management tool for maintaining Ohio's healthy deer population. Approximately 420,000 hunters are expected to participate in this year's...

Germany's leading sporting firearms manufacturer is pleased to announce the newest addition to the successful R8 product line: The Classic Sporter. Designed and engineered to exceed the demands of the American shooter for safety, accuracy, versatility, ideal weight and balance. The advantages of the Classic Sporter are crystal clear. The newly designed stock is the center piece of this rifle. The classic silhouette, featuring a Prince of Wales grip, provides superior pointability at a moment's notice. Exquisite Turkish walnut provides unmatched strength while keeping recoil control...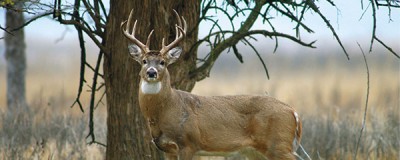 Dec. 4 marks the first day of firearm deer season this year and with new regulations giving hunters greater flexibility than ever before, the season offers something for anyone willing to weather the cold. From Dec. 4-15, hunters will have the opportunity to hunt deer with any centerfire rifle and handgun; any gauge shotgun using slugs; and any legal muzzleloading rifle, musket, or pistol .40 caliber or larger. Shooting hours are one-half hour before sunrise to one-half hour after sunset. For those who possess a valid deer permit, but have yet to fill a tag, time isn't up yet as any...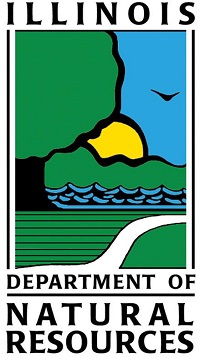 Hunters in Illinois harvested a preliminary total of 55,708 deer during the opening weekend of the 2013 Illinois Firearm Deer Season on Nov. 22-24, the Illinois Department of Natural Resources (IDNR) announced today. The second portion of the firearm season will be Dec. 5-8. The preliminary harvest total of 55,708 for the first three days of the 2013 firearm season compares with the first weekend harvest of 72,111 deer during the 2012 deer season. For the entire seven-day firearm season in 2012, hunters harvested 99,546 deer in Illinois. Counties with the highest reported preliminary...

Remington announced today, that it has been awarded, a $47 million dollar initial contract, to supply and deliver over 40,000 R4 carbines with accessories and training by the Armed Forces of the Philippines. This contract award is the result of an open bid competition conducted by the Philippine Department of National Defense (DND). "This contract is representative of Remington's strong and growing presence in international military markets. We look forward to providing the best military-grade weapon systems to the Philippine Military," said Mike Haugen, Director International...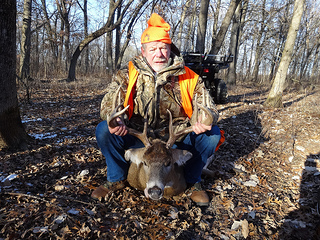 This week, Dan Small Outdoors Radio features grouse biologist Gary Zimmer, fishing guide Roger LaPenter, fishing tackle innovator Robin Hancock and bowhunting expert Randy Smith. Jeff prepares for the Wisconsin Ice Fishing Show. Dan and Jeff are deer hunting this week – full report on their hunts next week. Exclusive to podcast and FM 100.5 ESPN broadcast: Randy Smith, proprietor of
Pappas Trading Post
, reports in from a mule deer/elk bowhunt in Idaho and offers advice for late-season bow and muzzleloader hunting. Roger LaPenter,...