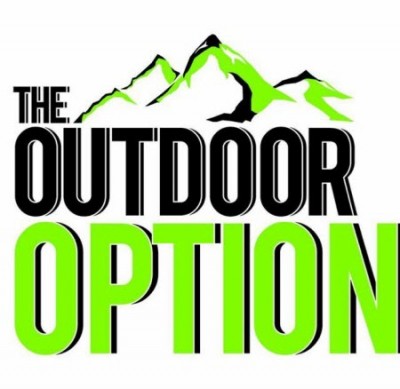 They say everything is "Big" in Texas, including the Whitetails.  Grampa Sherm gets in on the action as well, but this episode has a twist that the team just doesn't see coming.  The adrenaline is pumping when Dan sees a local "resident," and he takes immediate action in this week's episode of The Outdoor Option on Pursuit Channel.   It's an adventure the team still talks about, making this one of the most exciting Outdoor Option shows of the 2014 broadcast year. Watch the new episode of The Outdoor Option this week on the Pursuit Channel: Monday, June 16 at 9:30 p.m....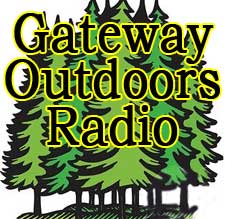 This week on Gateway Outdoors Radio Charlie Burchfield's is Ted Onufrak who is an avid sportsmen, and for decades has been involved with the PA Federation of Sportsmen's Clubs, and currently serves as PFSC Treasurer. Onufrak discusses the need for sportsmen to become involved in the field sports, and touches on the need for sportsmen to be aware of issues that can directly affect them. The program will air May 26th at 6 p.m. on WCED 1420 AM, 107.9 FM and 96.7 FM, and live streamed on the Internet. The program can be heard the following day archived on the WCED Talk Radio web site...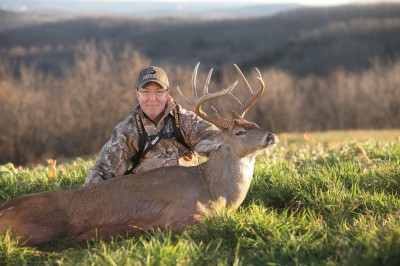 Dr. Grant Woods, wildlife biologist and land management consultant, will share his game camera tips on Bass Pro Shops Outdoor World radio. In addition, two-time Bassmaster Elite Series champion and Bassmaster Classic qualifier Jason Williamson, will join host Rob Keck. The show will air Saturday, May 24 at 10 a.m. and 5 p.m. Eastern time on
RURAL RADIO's SiriusXM
channel 80. Woods, who created
GrowingDeer.TV
, will talk about game camera placement, how to extend battery life, and how to make the most...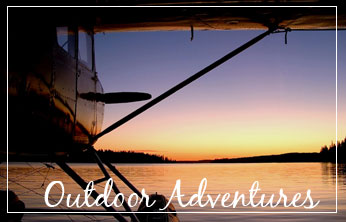 The Revolution's outdoor adventure stories will take center stage this week.  So listen along as Jim and Trav, Bone Collector's Michael Waddell, Mark Zona with Zona's Awesome Fishing Show and CatDaddy, go in-depth, to relive and tell the tales of their greatest outdoor moments and blunders.
Michael Waddell Michael Waddell is the face of the hunting industry and a household name in the hunting world, and  he can be seen every Sunday night at 10:30 on "
Michael Waddell's Bone Collector
" on Outdoor Channel.  Michael...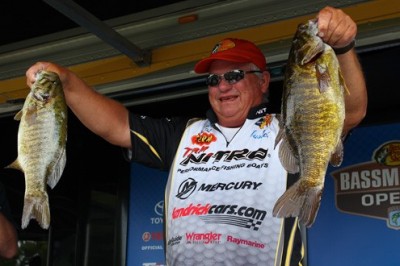 Virginia game wardens also join host Rob Keck to talk about their exciting conservation careers
Woo Daves, 2000 Bassmaster Classic winner, will share his expert advice about bass fishing strategies on Bass Pro Shops Outdoor World radio. The show will air Saturday, May 17 at 10 a.m. and 5 p.m. Eastern time on
RURAL RADIO's SiriusXM
channel 80. Daves, a Bass Pro Shops national fishing team member, will also talk about how fishing has changed in the last four decades. In addition, two Virginia game wardens, Daniel Ross and Edgar...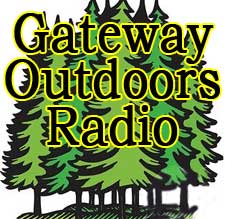 This week on Gateway Outdoors Charlie Burchfield's special guest is Denny Gulvas who provides tips and techniques to use during the spring season Denny is one of the best turkey callers in the nation, and perhaps one of the most noted students of the wild turkey resource. Charlie and Denny discuss the many changes that have taken place over the past decades that have influenced hunting, and insight regarding the current spring gobbler season. Listen in, on May 19th to learn from Denny's perspective, and how to approach hunting gobbler during the current spring gobbler...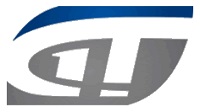 It's the biggest squirrel cooking contest, new long range ammunition, and more, this week on
Tom Gresham's Gun Talk Radio
, the original nationally-syndicated radio talk show about guns and the shooting sports. Squirrels Unlimited is the "largest squirrel hunting organization in America", according to President Joe Wilson. With more than 1500 members, it's no wonder that last year's World Championship Squirrel Cook Off, hosted by Wilson and Squirrels Unlimited, had more than 7,000 attendees. Wilson stops by with all the details for the 2014...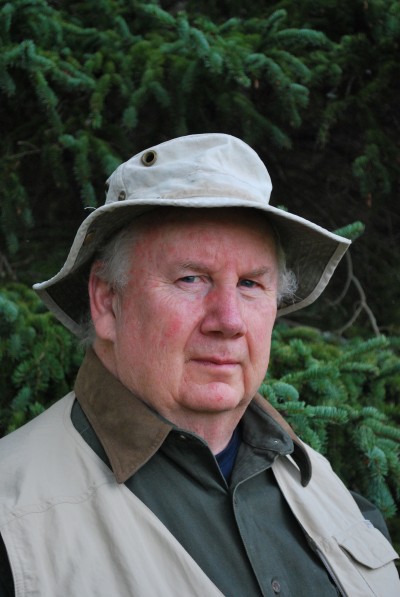 Craig Dougherty, President of NorthCountry Whitetails, will share his expert land management advice on Bass Pro Shops Outdoor World radio. The show will air Saturday, May 10 at 10 a.m. and 5 p.m. Eastern time on
RURAL RADIO's SiriusXM
channel 80. Dougherty, author of two books on
managing whitetail habitat
and hunting big bucks, cuts through the stack of information about these topics to give listeners what they need to know to succeed. In...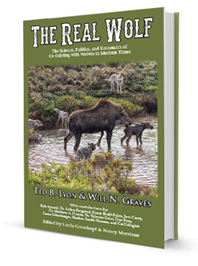 This week, Dan Small Outdoors Radio features The Real Wolf author Ted Lyon, USA Carp Team captain Lee Young, tackle kit designer Nathan Fink and fishing educator Duffy Kopf. Jeff gears up for carp fishing. Dan heads to Chautauqua, NY for the Association of Great Lakes Outdoor Writers Spring Cast & Blast. Special guests: Exclusive to podcast and FM 100.5 ESPN broadcast: Jiffy, HT and Nebulus pro-staffer Duffy Kopf offers advice for opening-weekend fishing on the Madison Chain. Ted Lyon, author of
The Real Wolf:
The Science, Politics and...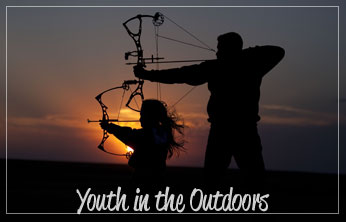 This week Jim and Trav are exploring ways to encour­age and strengthen youth participation in hunting and fishing sports!  So tune in to hear from Larry Potterfield of Midway USA, Bryan Offutt from Under Armour,  David Holder with Outdoor Channel's new series "Raised Hunting", and John Annoni from Camp Compass Academy and 2 Million Bullets. Larry Potterfield
MidwayUSA
is an industry giant and a leader when it comes to giving back and supporting the industry and community.  MidwayUSA donates 50% of pre-tax profits, mostly to help fund youth shooting...