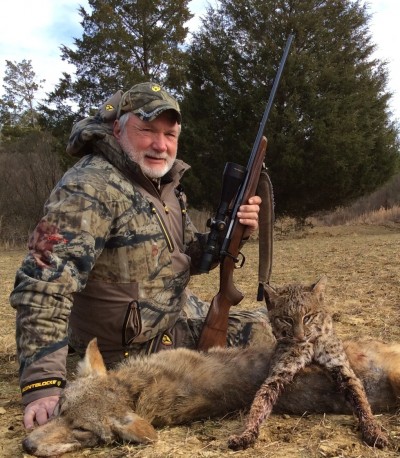 For years I've had a bobcat on my "most wanted" list! I've seen them in Illinois, but there is no season so I could never take the shot. While hunting a few weeks ago in Alabama, I saw some bobcat tracks on the way out of my deer stand. Just a year before I had a chance to shoot a bobcat from the same deer stand, but when the opportunity came I wasn't sure that the season was even in, so I had to pass. This year I made certain the season was in and after seeing the tracks, my "most wanted" went from a buck to a bobcat! I even told my cameraman that I'd take a shot if the chance arose,...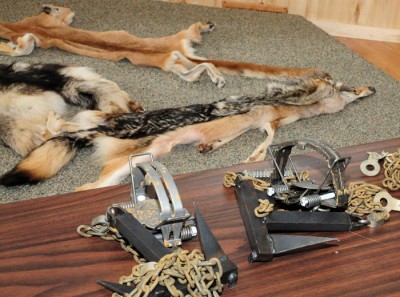 Wisconsin's second wolf hunt provided new insights into hunting and trapping the state's most controversial wildlife species, but 2013's results differed so widely by zone and from the first season in 2012 that it's tough to predict how future hunts will unfold. Two certainties stand out, however: the Wisconsin Department of Natural Resources (DNR) can effectively close the season to prevent excessive overkills, and hunters and trappers comply quickly with the closures. Further, the 2013 wolf season ended December 23, the same day the 2012 season ended; and Zone 3 was the final...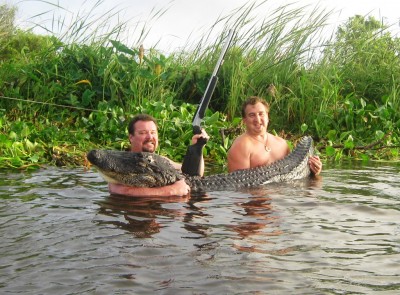 Drake Dawson, the most recent recipient of the Safari Club International (SCI) North American Outfitter of the Year award, started his hunting career like most, under the watchful eye of his father. The Dawson family lived in rural Missouri in a time when quail were the most common quarry. Drake's father raised quail, pheasants, and chukars and then took clients on afternoon hunts, and Drake began his career in the hunting industry as a bird boy, or in his mind an "assistant guide." His parents love to travel, and Drake had traveled to most of South America, Southern Africa, Europe,...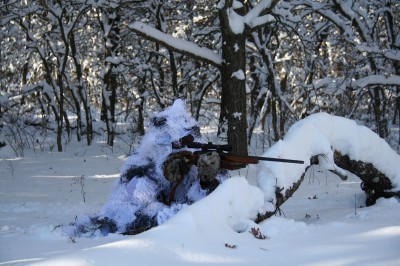 In the past five years, opportunities to hunt wolves in the United States have greatly increased. Here's the lowdown on how and where to take advantage of this exhilarating hunting experience.
Wolves once roamed over much of the United States, but wolves do not do well with farming, ranching, and the industrial revolution. Over the course of our country's history, wolf populations in the Western United States were all but wiped out while remnants of timber wolves remained in the forested areas of the Upper Midwest. Thanks to recovery efforts, wolf populations have expanded...

Bobcats are small and can be incredibly difficult animals to track, but that doesn't stop Fred Eichler from hunting them. Before Eichler goes on the prowl, he gives viewers an inside look on what it takes to become a successful bobcat hunter. Discover the keys to success and insights on Predator Nation on Sportsman Channel, Sunday, February 2 at 8:30 p.m. ET/PT. Bobcats are tricky to find, however, Eichler has helpful tips and best practices for hunting them, as well as his favorite hunting locations. "You can't always count on seeing a bobcat," said Eichler, host of Predator...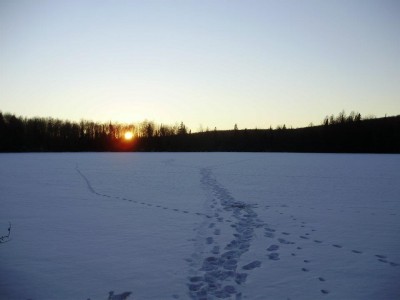 Whether your goal is to improve fawn survival rates, get some fresh air, or cash a fur check, coyote calling is an exciting winter activity. Here are the basics on how, where, and when to do it.
There is an axiom spoken of by coyote trappers and hunters, "Find the food and you'll find the coyotes." This seems to hold true no matter where one is pursuing coyotes in North America. Duane Fronek from Wisconsin finds the areas the deer are wintering and uses that as a starting point. "I look for areas that hold deer like clear cuts that border swamps or setting up on rivers that are...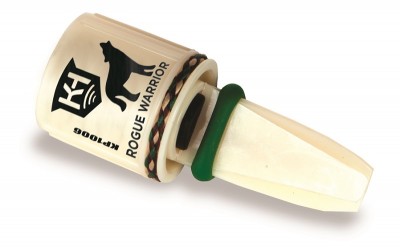 Knight and Hale
Game Calls introduces the revolutionary Rogue Warrior Predator Call engineered for the true, hardcore predator hunter. The capabilities packed into this call are never-ending. Once mastered, this call is proficient in coyote howling as well as a variety of aggressive predator attracting distress sounds. From a rabbit squeal to whining puppy barks and everything in between, the Rogue Warrior Predator Call from Knight and Hale can speak it all. MSRP: $9.99...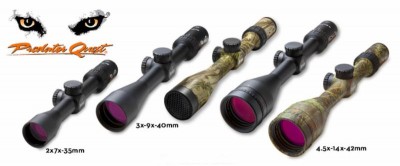 Burris is proud to announce a partnership with world champion coyote caller Les Johnson to produce
Predator Quest
 Riflescopes, an exciting new line of varmint hunting riflescopes. This collaboration brings together an innovative, high quality optics manufacturer and an experienced, award winning varmint hunter to create the perfect optic for taking down fast moving predators. Predator Quest riflescopes provide excellent brightness and clarity with the highest-grade glass so you can spot a distant coyote in the early morning light or...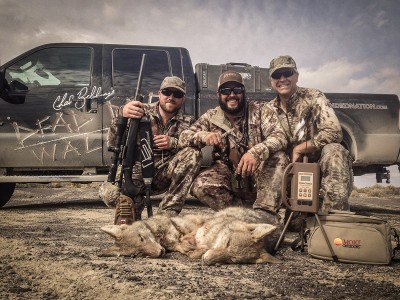 Outdoor television personality Chad Belding from The Fowl Life and Dead Dog Walkin' is proud to announce the debut of Dead Dog Walkin' Season 4 on The Sportsman Channel and Wild TV (Canada) January 5th at 10:00pm (EST).  The show is based around the lifestyles of predator hunters in the United States.  The team travels to several locations including Nevada, Colorado, Idaho, Tennessee, and Mexico helping promote conservation, and predator management. "Dead Dog Walkin'" is a highly entertaining, and educational look at predator hunting.  The cameras roll nonstop to show not only...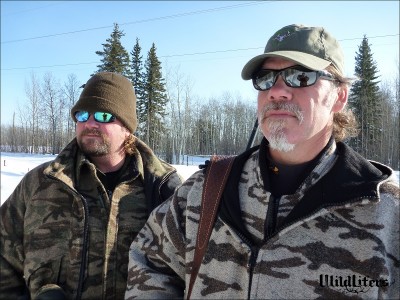 The WildLifers are headed to Canada for a massive predator hunt! Brave the frozen wilderness of Canada as Dan Braman and Jimmy Brown search for wolves. Join us! Keep up with all the WildLifers' activity at
Facebook
,
Twitter
, and
Google+.
You can catch WildLifers several times throughout the week: Time Warner Sportsnet: Monday 5:30 AM EST & Tuesday 11:30 PM EST Discovery Velocity (Velocity): Thursday 12:30...