The Lapeer County, Michigan Sheriff's Mounted Unit announced on Sunday that one of their horses died as a result of a predatory coyote attack over the weekend. The horse's owner, Lapeer County Sheriff Deputy Kallie Meyers, had been keeping the animal in a paddock near a barn on her property. On Sunday afternoon, a pack of five to six coyotes charged onto Meyers' property and managed to bring the mare down before the owners were able to intervene by releasing their dogs on the predators. Meyers' dogs were eventually able to chase the pack off the property, but the horse's injuries from...
Oregon officials have confirmed that the state's famous wandering wolf, OR-7, is now the leader of his own pack. The male gray wolf stepped into the spotlight between 2009 and 2011 when he traveled thousands of miles from northeast Oregon into California, becoming the first wolf to be seen in the Golden State since 1924. Recently, the wolf came back to Oregon with a mate in tow, and biologists reported seeing
wolf pups last June
. The pups were the first wolves to be born in Oregon's...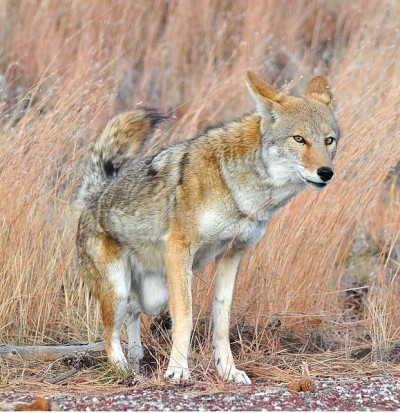 Coyote hunting is popular in many places, especially in rural areas where the predators pose a threat to livestock and pets. Utah's Predator Control Program offers hunters a $50 bounty for each properly documented coyote kill, and some groups have even organized coyote hunting "contests" that award prizes to the most successful hunters. California, however, has just become the first state to ban these competitions altogether. The California Fish and Game Commission
initially
...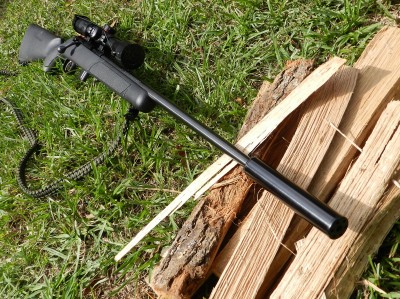 Twenty years ago if you wanted to mount a noise-moderating suppressor on your hunting rifle, it meant a trip to a machine shop and a long explanation. Now, manufacturers from Ruger to Marlin are cranking out standard offerings aimed at sportsmen and target shooters alike that are set up from the factory to accept your favorite screw-on "can" of choice. Problems of yesteryear In the 1930s silencers, and any other device meant to muffle the sound of a firearm were lumped in under the National Firearms Act (NFA) as Title II weapons, along with short-barreled rifles and shotguns, machine...
Two-time World Howling Champion Jason Groseclose is known for his aggressive vocals and impressive range, and it seems that coyotes think the same as well. While hunting and filming with MFK GameCalls, Jason is able to show off his abilities to a receptive pack nearby. Watch what happens below: http://youtu.be/mER3MoMa_qM A farm boy who grew up calling coyotes to protect his family's cattle, Jason managed to refine his technique to an eerily-close imitation of the real thing. "I saw my first coyote in 1992," he told
Read more »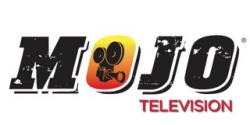 Byron South takes his MOJO Double Trouble E caller and heads to Montana to meet up with friend John Way for a few days of Predator Hunting. Armed with an AR15, Byron will do his best to thin out the heavily populated coyotes around Enis, Montana. The new episode, "BYRON SOUTH GOES NORTH," will premiere this Saturday (5/17) at 6/5c on the Sportsman Channel....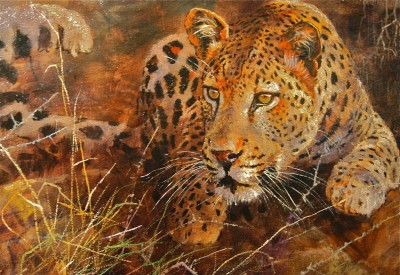 It's not something Larry Bucher likes to talk about. In the years since he survived the violent attack of a wounded leopard, Bucher has shunned repeated interview requests from safari hunting's media luminaries. But his reluctance to talk had nothing to do with emotional scars or psychological trauma. It's because he was embarrassed---genuinely embarrassed. Embarrassed, the Dallas Safari Club life-member and convention regular explained, because he knew better. Embarrassed because he had already been on 28 African safaris. Embarrassed because he had successfully hunted every...

It was more than eight years after the harvest of my first cougar before I again found myself under a tree with a lion in it. The planning for the hunt began in Traverse City, Michigan at the April 1995 Pope & Young Convention. Montana outfitter Mike Parsons (Crow Creek Outfitters) had most generously donated a cougar hunt to the Club's biennial fundraising Conservation Auction. For reasons I no longer recall, I found it necessary to reschedule the hunt for one year later, but sometime around December 10, 1996, I arrived one evening at Mike's ranch, not far south of Helena, with high...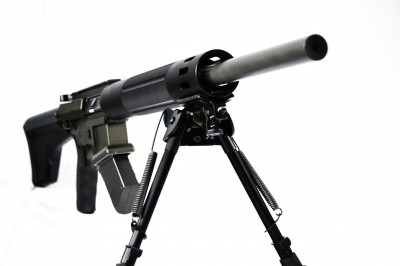 Franklin Armory, maker of quality AR style firearms, announced today that their F 17-L chambered in .17 Winchester Super Magnum will now include a piston system. Franklin Armory first introduced the F 17-L as the world's first direct impingement rimfire rifle chambered in .17 WSM at SHOW 2014. The reception of the rifle was positive with a lot of interest especially from varmint hunters and individuals from California where this firearm would negate the need of a "Bullet Button™." "While the piston system does add cost to the project,...

Chapter 14 in Colonel Craig Boddington's outstanding book, Fair Chase in North America, is titled, "The Great North American Cat". His first sentence reads as follows: The cougar is America's most misunderstood game animal. It is a statement with which I wholeheartedly concur. Known variously as a catamount, puma, panther, painter, or mountain lion, the cougar---much like the polar bear---has in recent years been made into an iconic symbol of our vanishing wilderness: portrayed as a noble creature fighting to survive the destruction we humans have visited upon its...