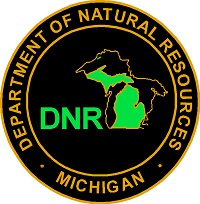 Michigan's fishing, hunting and ORV licenses will change beginning March 1, 2014. The new license structure – authorized by the Legislature and signed into law by Gov. Rick Snyder in 2013 – makes buying a license easier and provides vital funding to improve outdoor recreation opportunities for anglers, hunters, trappers and ORV riders. "By greatly reducing the number of license types and enhancing our sales system, we're simplifying the license-buying process," said Department of Natural Resources Director Keith Creagh. "This new structure keeps Michigan's license costs competitive with...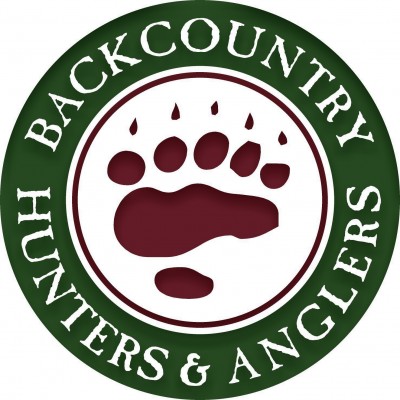 Sportsmen from Colorado and beyond today applauded the state of Colorado for moving to protect traditional, fair chase hunting by curbing the use of Unmanned Aerial Vehicles (drones) to pursue wildlife. Earlier today, the Colorado Parks & Wildlife Commission voted to make Colorado the first state where hunting tradition and fair chase are protected from civilian use of Unmanned Aerial Vehicles (UAV's) for hunting. "As America's first conservationists, hunters have a century-old tradition of policing our own ranks," said David Lien, Co-Chair of Colorado Backcountry Hunters...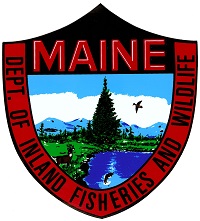 Purchase online and immediately print your license from the Maine Department of Inland Fisheries website With the 2013 hunting and fishing season officially over, this is a great time to prepare yourself for a new year of outdoor recreation. 
The Maine Department of Inland Fisheries (IF&W)
 wants to remind everyone that 
2014 Hunting and Fishing Licenses
 are now available on their website and citizens can conveniently purchase a license with just a click of a button. The...
As opening day nears for Michigan's popular firearm deer season, Consumers Energy is reminding everyone that hunting is not allowed on the company's property. The ban protects the safety of neighbors, utility workers and others. It also addresses the concerns of neighboring landowners that irresponsible hunters will use Consumers Energy property to trespass. "We are asking everyone to help keep this a safe hunting season in our Great Lakes State," saidMike Williams, Consumers Energy's director of corporate security. "In that regard, we're askingMichigan sportsmen and sportswomen to...
The National Wild Turkey Federation is pleased to announce it has received a Yamaha OHV Access Initiative GRANT of $20,000 to improve recreational access to an 18,500 acre portion of State Trust lands and the Coronado National Forest lands in Graham County, Ariz. The GRANT was awarded as part of Yamaha's OHV Access Initiative promoting safe, responsible riding and open, sustainable riding areas. Hikers, hunters, anglers, off-highway vehicle enthusiasts, horseback riders and others use a trail beyond the end of Frye Mesa Road to access the 18,500 acres on Mt. Graham, the highest point in...
NJ DOT Encourages Motorists to Report Trouble Spots The Department of Environmental Protection's Division of Fish and Wildlife is urging motorists to be alert for white-tailed deer on roads across the state with the arrival of the fall breeding season, especially during morning and evening commutes when visibility may be poor and deer are more active. Drivers should be extra alert to avoid collisions that could result in injuries and damage to their vehicles, as deer movements related to breeding have begun and will pick up in the coming weeks. Motorists are encouraged to alert the...
Safari Club International and 
Yamaha Motor Corp
., U.S.A., have announced the renewal of their long-time corporate partnership. "We are very excited about renewing our valued partnership with Yamaha ," said SCI President Craig Kauffman. "Just as SCI is committed to excellence, so is Yamaha in the design, production, and service of all the company's products – many of which are used regularly by SCI members. They are a perfect fit with the SCI Members and our conservation mission." "Yamaha...
With deer hunting seasons under way, Michigan Department of Natural Resources conservation officers remind hunters heading afield using an off-road vehicle (ORV) to follow ORV land-use regulations. "Each year, we see hunters using ORVs where it is illegal to operate them," said Lt. Andrew Turner, who leads the DNR's Recreation, Safety and Enforcement program. "We remind hunters that ORV restrictions are in place to protect natural resources and minimize user conflict with other hunters and outdoor recreation enthusiasts. To ensure everyone's safety and to help everyone have an...
Outdoor Channel
, America's Leader In Outdoor TV, showcases its top outdoor stars in action-packed episodes airing this week that feature guest appearances from the worlds of Major League Baseball (MLB), National Hockey League (NHL) and custom motorcycles. This week's noteworthy episodes that are part of Outdoor Channel's exhilarating fourth quarter programming lineup are: "
BioLogic & Drury's Wildlife Obsession
" [Tuesday 10/22 at 10:00 p.m. ET]: Terry...
Shawn Michaels Wrestles the Outdoors; Pro Bowl Tackle Matt Light Joins the Buck Commanders; Famed NASCAR Broadcaster Jeff Hammond Hunts Bull Elk An all-star lineup of celebrities are appearing on
Outdoor Channel
, America's Leader In Outdoor TV, this week, including the likes of famed NASCAR announcer Jeff Hammond on "Realtree's NASCAR Outdoors presented by Chevy"; former New England Patriots Pro Bowl Tackle Matt Light, who joins the "Buck Commander protected by Under Armour" crew; and much more! The following are this week's...