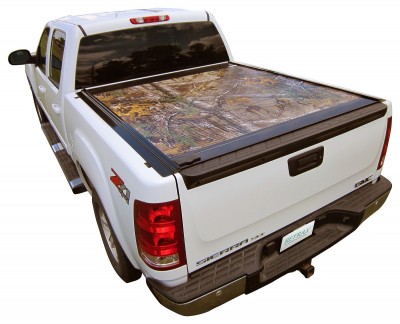 Introducing Realtree camo-wrapped truck bed covers.  Retrax now offers both its 
RetraxONE
 and 
PowertraxONE
 truck bed covers wrapped in a tough and durable 3M laminate vinyl, available in 
Realtree Xtra
. The RetraxONE is unique because it is manufactured from polycarbonate, a durable thermoplastic commonly known as LEXAN. Sealed ball-bearing rollers mounted onto aluminum support beams allow the...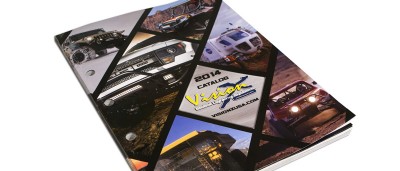 Vision X Lighting, a leading global manufacture of automotive and industrial lighting solutions, is pleased to announce the release of it's new 2014 Product Catalog. The 148 page, full color, comprehensive guide features the vast Vision X product line of premium LED lights, HID lights, Halogen lights, Accent lights & Accessories. A quick turn of the page opens readers to understanding Vision X Lighting's thick heritage for creating lighting solutions through continuous improvement, product testing, certifications and investment into state-of-the-art manufacturing facilities. The...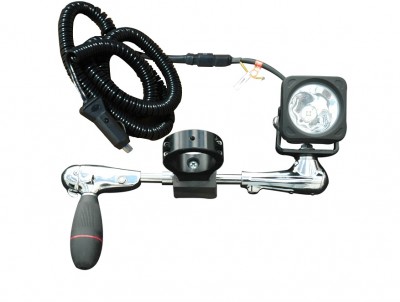 Leading manufacturer of industrial grade lighting solutions Larson Electronics has announced the release of a powerful new LED hunting spotlight designed for mounting on ATV's and off road vehicles. Featuring high output, rugged construction, and a post style control system with bar clamp mounting, the BCML-LEDP1X10WRE High Intensity Bar Clamp Mounted LED Light provides high performance and reliability in an easy to install design. The BCML-LEDP1X10WRE
Read more »
DECKED, manufacturers of a new full-sized pickup truck bed storage solution, today announced the launch of their new website, www.decked.com, which features a full description of the DECKED storage system, specific vehicle applications, dealer locations and ordering information. The website was designed with truck enthusiasts in mind, is easy to navigate, and offers a variety of multimedia content showing how DECKED has designed and engineered a new approach to truck bed storage. "We are excited to announce the...
The Bad Elf GPS (left) plugs into the iPod touch, iPhone and iPad to enable satellite GPS, while the Bad Elf GPS Pro (right) operates independently to wirelessly connect (via Bluetooth) up to five users who can share real time GPS data – anywhere.
Bad Elf, manufacturer of Apple-approved accessories that enable the iPod touch, iPhone and iPad to receive real time GPS data on board via satellite, has appointed Northport Systems, Inc. to distribute the Bad Elf product line in Canada.
Headquartered in Toronto, Northport Systems is a leading supplier of GPS-related products for marine navigation. The company also supplies desktop, mobile and web-based navigation software products under its own Fugawi brand.
Bad Elf GPS does not rely on cell tower assistance to achieve a lock or to determine position. The Bad Elf units include a high performance satellite receiver and antenna that receive data directly from the GPS satellites. Locking on to up to 15 satellites, a Bad Elf unit supplies GPS data up to 10 times a second that can be accurate to within 9 feet (2.5 meters). This also means users will improve their GPS lock on the water beyond cell phone coverage areas.
The Bad Elf GPS (BE-GPS-1000) plugs into iPod touch, iPhone, or iPad 30-pin connector to enable satellite GPS, while the small and compact handheld Bad Elf GPS Pro (BE-GPS-2200) operates independently to wirelessly connect (via Bluetooth wireless technology) up to five users who can share real time GPS data for display on digital charts and a wide range of other compatible marine apps. The GPS Pro was the winner of the TechRadar Best GPS Device award at the 2013 Consumer Electronics Show.
Read and join the discussion on Northport Systems to Distribute Bad Elf Real-Time GPS Accessories in Canada at OutdoorHub.com.
inReach SE with Color Screen and Virtual Keyboard Offers Expanded Standalone Text Messaging Capabilities, Adjustable Tracking Intervals, Pairs with Popular Mobile Devices
DeLorme, the innovation leader in personal satellite communications and navigation technology, has announced the launch of its newest product inReach SE (Screen Edition). With 90% of the world's surface lacking cell phone coverage, inReach SE is essential gear for the traveler or outdoor adventurer to keep them connected and safe anywhere in the world. inReach SE remains the only satellite communication device that can both send and receive text messages in its price category.
The newest generation of inReach builds on DeLorme's award-winning technology to keep outdoor adventurers, boaters, aviators and travelers connected when off the grid or in parts of the world where cellular communications are limited. With the expanded standalone capabilities of inReach SE, users benefit from a color screen, virtual keyboard, slim design and a long-lasting internal lithium battery. In standalone mode, inReach SE provides free-form texting capabilities of up to 160 characters to any cell phone number, email address or social media page.
Using DeLorme's Earthmate App (www.AppStore.com), inReach SE pairs wirelessly with iPhone, iPad and iPod touch to access topographic maps and NOAA charts and to make text messaging even more convenient. inReach SE is also compatible with Android devices.
With the ability to maintain satellite signal lock even in difficult GPS environments, inReach SE also offers global SOS capabilities, adjustable tracking intervals from 10 minutes to four hours, and remote real-time follow-me/find-me tracking and ping-me locating. In the event of an emergency, the interactive SOS capability of inReach automatically triggers remote tracking and allows users to describe and update their situation so proper resources can be deployed.
"Whether you're deep in the backwoods, floating on a remote lake, or simply travelling abroad, anyone can benefit from the comprehensive functionality of inReach SE," said Michael Heffron, DeLorme CEO. "Over the last two years we have been listening to customer feedback, so the next generation of inReach includes many new features based on their input. The internal rechargeable battery and the on-screen, free-form texting are especially beneficial, making on-the-go communications more convenient and delivering peace of mind to family and friends easier than ever before."
inReach operates over the Iridium satellite network, providing truly global two-way satellite communications, high network reliability and low-latency data links (less than 60 second delivery of messages end-to-end) anywhere on Earth, with no gaps, fringe or weak signal areas.
The follow me / find me tracking feature of inReach provides GPS position updates allowing family and friends to follow the user's trip as it happens. Family and friends can log into a dedicated MapShare page to follow a detailed breadcrumb trail, ping a location, and send messages to the inReach owner. In the event of an emergency, the built-in SOS button can be activated to trigger a distress alert with delivery confirmation and it automatically activates the remote GPS tracking feature. GPS tracking assists search-and-rescue personnel with homing in on the user's location, whether stationary or on the move.
Pairing the inReach SE via Bluetooth with the Earthmate App turns a mobile device into a global satellite communicator and navigation tool. Real-time GPS location, tracking and text messages are overlaid on the digital maps for easy navigation and position location. inReach owners get exclusive, unlimited access to DeLorme's topographic maps and North American NOAA charts, which can be downloaded via an Internet connection prior to departure and remain available in the Earthmate App even when outside cellular coverage.
Suggested retail price for inReach SE is $299, with annual satellite subscriptions beginning at $9.95 per month. Four-month seasonal and special aviation plans with more frequent tracking intervals are also available.
Read and join the discussion on DeLorme Launches Next Generation of Its Communicator with GPS at OutdoorHub.com.
Moon Shine licenses their camouflage patterns to Overwraps
Moon Shine, LP, a premium designer of Moon Shine Attitude Attire, announces that they have licensed Overwraps to offer their complete product line in Muddy Girl Camouflage, Harvest Moon Camouflage, Outshine Camouflage, and the new Wildfire Camouflage.
Overwrap of Buhler, KS produces a wide variety of camouflage products for their dealer network. The product line includes digitally printed vinyl car wraps and automotive accent kits. The custom kits are vehicle specific for a premium fit and finish.  In addition, Overwraps produces digitally printed graphics for boats, ATV's and many more of the most popular hunting and fishing hardware items. Overwrap also prints on-demand camouflage products, such as wallpaper, wall borders, vehicle cover tarps and much more.
"This partnership opens more doors for our growing company," stated Moon Shine President Travis Mattern. "Gregory distributes their camo printed products through Overwraps to many dealers and distributors. This partnership will represent our largest distribution of our camo patterns on vinyl to date. With wall paper, wall borders, and other in home products, this opens up a new market for the Moon Shine family of patterns."
"We believe this new partnership with Moon Shine Attitude Attire will allow our dealers to reach a brand new audience of customers who are looking for lifestyle camouflage patterns," said John Fredricks, Vice President of Sales & Marketing for Gregory, Inc. "Moon Shine Attitude Attire is the leader in the new lifestyle camouflage market place and Overwraps™ is looking forward to a strong partnership".
Overwraps joins a growing list of companies that are adding the popular Moon Shine patterns to their product offerings.
Outdoor Hub, The Outdoor Information Engine - Moon Shine Attitude Attire Partners with Overwraps, a Division of Gregory, Inc.