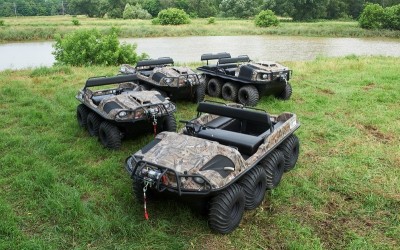 Argo, of New Hamburg, Ontario, Canada, the manufacturer of extreme terrain amphibious vehicles, will now be presenting its vehicle line up with the option of Mossy Oak Break-Up Infinity camouflage.
Used all over the world by commercial companies and sportsmen alike, Argo vehicles are built to go practically anywhere you need to go and get you back again.
"The addition of this camo pattern has allowed us to offer our customers a product that is universally recognized in the outdoor world," said John Window, Senior Project Manager for Argo.
The amphibious Argo UTV has
...

DECKED
, manufacturers of full-sized pickup truck bed storage systems, today announced their initial network of retail dealers. With more than 68 dealer locations it will now be easier than ever for truck owners to purchase a DECKED system from a local retailer. Dealers stock several different DECKED systems and accessories, allowing customers the ability to purchase DECKED systems on the spot and take advantage of professional installation. "The network of dealers we have built is terrific because of their strong reach and influence. We feel they really...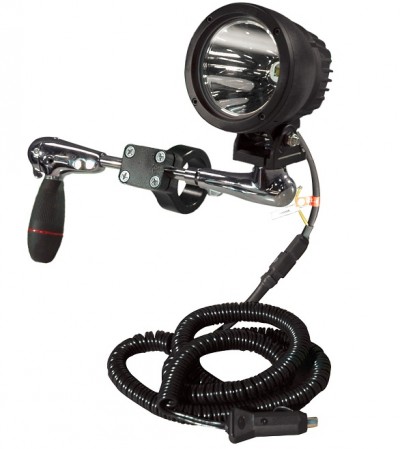 Larson Electronics has announced the release of a powerful new LED spotlight designed to mount to the rails, cages and roll bars commonly found on marine craft and utility and all-terrain vehicles. The BCML-LED25WRE bar clamp mounted spotlight offers high light output in a durable, low profile housing and operates on any voltage from 12 to 32 volts. The
BCML-LED25WRE
LED bar clamp mount spotlight from Larson Electronics is an ideal lighting solution...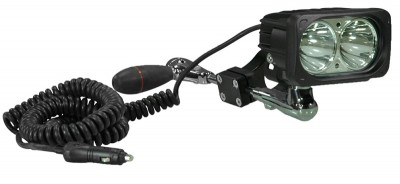 Larson Electronics has announced the release of a new Bar Clamp Mounted LED Spotlight. The BCML-LEDP-2X10WRE Bar Clamp Mount Spotlight offers high output in a durable, low profile housing. The bar clamp mount on this light makes it the perfect mounting solution for any ATV, UTV, golf cart and boat that has a rail or bar. The 20 watt LED light head produces a 1720 lumen output with low voltage and amp draw, 50,000+ hour service life and 12 to 32 volt compatibility providing operators with a versatile and powerful LED lighting solution. Power is provided by a 16 foot coil cord that ends in a...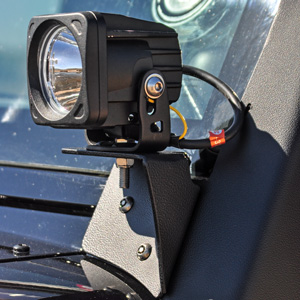 Adding Vision X Lighting to any 2007-2014 Jeep Wrangler JK is easy with the new, sleek, no-drilling, Light Bar Windshield Mount and A-Pillar Mounts. The Light Bar Windshield Mount and A-Pillar Mounts bolt directly into existing holes allowing for quick installations, while their steel CNC-formed construction will ensure stable and secure mounting for even the roughest excursions. Each mount is also black powder coated for a long lasting durable finish. Vision X Lighting's Jeep Wrangler JK  Windshield mount is specifically designed to mount the 50" Xmitter Low Profile Prime Xtreme LED...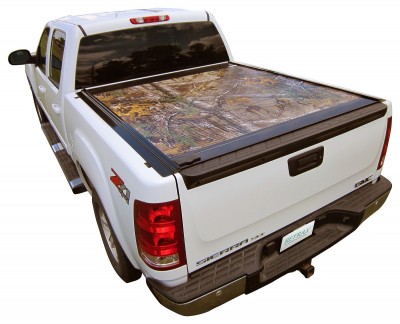 Introducing Realtree camo-wrapped truck bed covers.  Retrax now offers both its 
RetraxONE
 and 
PowertraxONE
 truck bed covers wrapped in a tough and durable 3M laminate vinyl, available in 
Realtree Xtra
. The RetraxONE is unique because it is manufactured from polycarbonate, a durable thermoplastic commonly known as LEXAN. Sealed ball-bearing rollers mounted onto aluminum support beams allow the...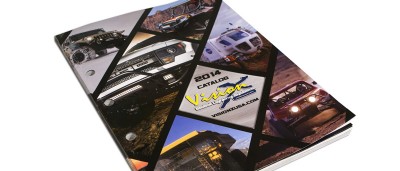 Vision X Lighting, a leading global manufacture of automotive and industrial lighting solutions, is pleased to announce the release of it's new 2014 Product Catalog. The 148 page, full color, comprehensive guide features the vast Vision X product line of premium LED lights, HID lights, Halogen lights, Accent lights & Accessories. A quick turn of the page opens readers to understanding Vision X Lighting's thick heritage for creating lighting solutions through continuous improvement, product testing, certifications and investment into state-of-the-art manufacturing facilities. The...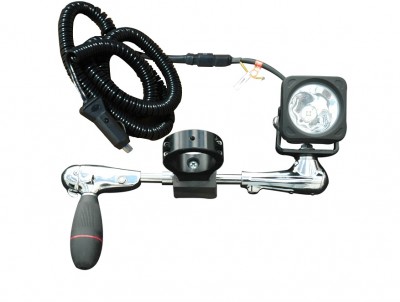 Leading manufacturer of industrial grade lighting solutions Larson Electronics has announced the release of a powerful new LED hunting spotlight designed for mounting on ATV's and off road vehicles. Featuring high output, rugged construction, and a post style control system with bar clamp mounting, the BCML-LEDP1X10WRE High Intensity Bar Clamp Mounted LED Light provides high performance and reliability in an easy to install design. The BCML-LEDP1X10WRE
Read more »
DECKED, manufacturers of a new full-sized pickup truck bed storage solution, today announced the launch of their new website, www.decked.com, which features a full description of the DECKED storage system, specific vehicle applications, dealer locations and ordering information. The website was designed with truck enthusiasts in mind, is easy to navigate, and offers a variety of multimedia content showing how DECKED has designed and engineered a new approach to truck bed storage. "We are excited to announce the...
The Bad Elf GPS (left) plugs into the iPod touch, iPhone and iPad to enable satellite GPS, while the Bad Elf GPS Pro (right) operates independently to wirelessly connect (via Bluetooth) up to five users who can share real time GPS data – anywhere.
Bad Elf, manufacturer of Apple-approved accessories that enable the iPod touch, iPhone and iPad to receive real time GPS data on board via satellite, has appointed Northport Systems, Inc. to distribute the Bad Elf product line in Canada.
Headquartered in Toronto, Northport Systems is a leading supplier of GPS-related products for marine navigation. The company also supplies desktop, mobile and web-based navigation software products under its own Fugawi brand.
Bad Elf GPS does not rely on cell tower assistance to achieve a lock or to determine position. The Bad Elf units include a high performance satellite receiver and antenna that receive data directly from the GPS satellites. Locking on to up to 15 satellites, a Bad Elf unit supplies GPS data up to 10 times a second that can be accurate to within 9 feet (2.5 meters). This also means users will improve their GPS lock on the water beyond cell phone coverage areas.
The Bad Elf GPS (BE-GPS-1000) plugs into iPod touch, iPhone, or iPad 30-pin connector to enable satellite GPS, while the small and compact handheld Bad Elf GPS Pro (BE-GPS-2200) operates independently to wirelessly connect (via Bluetooth wireless technology) up to five users who can share real time GPS data for display on digital charts and a wide range of other compatible marine apps. The GPS Pro was the winner of the TechRadar Best GPS Device award at the 2013 Consumer Electronics Show.
Read and join the discussion on Northport Systems to Distribute Bad Elf Real-Time GPS Accessories in Canada at OutdoorHub.com.