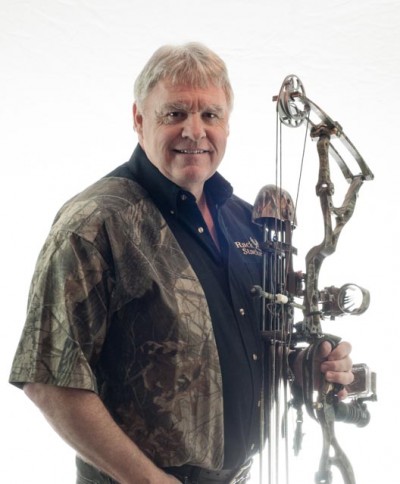 Long time running Ripple Outdoors Hunting and Fishing Podcasts Show Host Peter Wood is excited to become part of the WRVO Radio Network starting in December. Peter Wood Host of Ripple Outdoor Podcast Show first aired Oct 2006. This  popular online outdoor show has interviewed over 300 guests experts since the first distinguished guest Thomas Pigeon then the founding Host of Canada in the Rough TV series was interviewed.  Numerous hunting experts across North America talked about gear, destinations and hunting tactics. Many of Ontario's top bass anglers added some great content to the...
After receiving thousands of emails from The Revolution followers regarding five specific shows over the past year, Jim and Trav have finally taken the hint and decided to explore the archives! So it's time to play back some hot topics on "The Revolution Listener Rewind" with Jim and Trav. Tune in to hear the highlights of waterfowl hunting, antelope hunting, the wolf debate, gun grabbing, crossbow hunting and more!
Waterfowl Hunting
Tried and true strategy to call in and bag waterfowl limits is different with every waterfowl hunter you meet. This week a handful of experts like: Scott Threinen with Molt Gear, Jim Crowley of Hook And Hunt TV, Mike Marsh with Mike Marsh Outdoors, author and TV host Georgia Pellegrini and outdoor writer and TV host Wade Bourne give their most seasoned waterfowl advice to The Revolution listeners.
Antelope Hunting
The Pronghorn Antelope is an amazing creature exclusive to America, and all too often over looked as a fun and challenging big game hunt. Jim and Trav and a host of other antelope enthusiasts talk hunting the American Pronghorn. Hear from Mark Kayser an outdoor writer and TV host, Dale Denney of Bear Paw Outfitters, Joe Kenney with KOVE and Mark Renner of Be The Decoy.
The Wolf Debate
The delisting of wolves as an endangered species brought about a polarizing debate that sharply divided the country. Getting to the heart of the issue on this week's show is President and CEO of RMEF David Allen, Joe Maurier with Montana Fish, Wildlife and Parks, Mike Richie of Richie Outfitters and Ryan Benson with Big Game Forever.
Gun Grabbing
Another debate gaining steam everyday in this country is the issue of guns and gun rights. The Revolution and guests took on this topic not so long ago. Hear from: Jim Fendy with Wisconsin's Pro Gun Movement, Kendall Kroeker a Wyoming State Representative, David Codrea a Gun Rights writer for the Examiner and Cam Edwards of Cam & Company.
FREE GIVEAWAY
This week enter to win a FREE gift basket from Hi Mountain Seasonings. You'll get Zesty Western Marinade, Garlic Pepper Rub, Spinach Artichoke Dip and Chipotle Dip, Green Chili Casserole, Hickory Lemon Basil Smoke Can and MORE! Enter Here.
Read and join the discussion on This Week on The Revolution: Gun Grabbing Debate at OutdoorHub.com.
The creators of the successful archery and hunting website BowhunterPlanet.com are very proud to announce the launch of their new hunting show, BoneDriven.com. Bonedriven.com will complement the already popular HuntSeries to bring exciting hunts, gear reviews and informative and helpful tips related to the gear showcased. Show hosts Ron Reslow and Cori Upper will take you along as they prep their gear, scout and head into the woods to purse some meat for the freezer and that trophy animal every hunter works so hard for in the fall. The site will also showcase the tools our team takes into the field that inspire the confidence necessary to make all the hard work of the season pay off.   Bonedriven is proud to be partnered with industry leaders like Strother Archery, TruFire Releases, Blackgold Sights, Quality Archery Designs, Limbsaver, Gerber Knives, Predator Camo, Dead Down Wind, TightSpot Quivers, Carbon Express and the Burt Coyote Company.
If you're looking for an entertaining, informative, and useful online hunting show experience you can relate too, BoneDriven.com should be at the top of your browser's favorites list. Check us out and "Experience a New Breed of Outdoor Entertainment"!
Read and join the discussion on BowHunterPlanet.com Launches New Hunting Show: Bonedriven! at OutdoorHub.com.
It's "Pig-O-Rama" on this week's Revolution and Jim and Trav are ready to tackle these invasive species. So tune in for coverage of current feral hog statistics, their annual damage, different methods for harvesting them and even how to capture and trade these bad dudes in for cash. This is what the boy's have slated for this week's Rev. Tune in!
Drop Zone TV – Hal Shaffer
They are considered an invasive species and the damage they cause is tremendous, but feral hogs provide plenty of sport too. Hal Shaffer co-host of Drop Zone TV on Outdoor Channel calls in to talk with the boys this week about hunting wild hogs for sport. He'll talk about different ways to hunt them and fill us in on his new show Drop Zone TV. Tune in to The Revolution this week to find out more!
Hog Trapping – Billy Higginbotham
Effectively managing feral hog populations can be difficult. Billy Higginbotham, a Wildlife & Fisheries Specialist with Texas AgriLife Extension Service, talks with Jim and Trav about using trapping as a management tool. He dishes some great advice on how to set up an effective trap, how to build a trap to hold a large number of hogs and more.
Razorback Outfitters
Ed McCormick is the founder of Razorback Outfitters. He talks with Jim and Trav about the different hog hunting opportunities that Razorback Outfitters has available to their customers and the different methods of harvesting wild hogs.
Jared Timmons
Jared Timmons with the Texas A&M AgriLife Extension joins Jim and Trav to talk about Feral Hog Approved Holding Facilities to provide landowners a place to sell hogs to hopefully offset some of the cost of the damage they cause. Tune in to for more this week!
Read and join the discussion on This Week on the Revolution with Jim and Trav: Pig-O-Rama at OutdoorHub.com.
Matt McPherson, founder of Mathews Archery, will be the special guest Wednesday on Deer Talk Now.
McPherson will visit with you and Deer Talk Now hosts Dan Schmidt and Brad Rucks of Deer & Deer Hunting on the live, 1-hour live webcast that airs at 12 p.m. Central from Deer & Deer Hunting headquarters. Deer Talk Now is presented by Mathews, Carbon Express and ICOtec.
Your questions are critical to Wednesday's show, so send them in on the "Deer Talk Now" webpage now. Submit a question to be considered and you will join the pool eligible to win cool prizes that could include the Deer & Deer Hunting Lunar Calendar, Carbon Express Arrows, venison cookbooks and more!
McPherson began his career in archery at an early age when his father bought him and his brother fiberglass recurve bows. A few years later, his brother bought an Allen compound and McPherson's engineering mind began to churn. Since then, he has been hailed as one of the most innovative archery engineers with many patents and innovations to his credit.
Mathews introduced its new 2013 bows last week, with the Solocam Creed being the signature bow offered and fueled by a new, high-performance SimPlex Cam. The McPherson Series Monster Chill is outfitted with an enhanced dual cam system evolved from the proven AVS technology. Rounding out the new line is the Solocam ZXT, a base model offering with proven 'Z-Series' styling and performance.
The Creed features an IBO speed up to 328 fps, 30-inch axle-to-axle length, 7-inch brace height and a weight of just 3.85 pounds. Creed offers an 80 percent let-off, draw weights from 50 to 70 pounds, and draw lengths from 26 to 30 inches including half sizes from 26.5 to 29.5.
Along with McPherson's insights and the great prizes on Deer Talk Now, we'll also have special deals at ShopDeerHunting.com for Smokey's Pre Orbital Gland and Interdigital Gland lures, Woods Wise Ma-Mah deer calls and our custom Bark River Knives hunting knife exclusively designed for Deer & Deer Hunting! The popular Bob Loveless design is great for field dressing and has a slimmer profile, along with four color options for the handle. It's a great knife at a fantastic price with hunting season ongoing and Christmas just a few weeks away!
Deer Talk Now is a one-hour webcast every Wednesday beginning at 12 p.m. Central. Join the show each week at www.deeranddeerhunting.com/deer-talk-now-watch and be sure to visit our DTN Archives to watch previous shows with guests including Charles Alsheimer, Ted Nugent, Donald Trump, Mark Drury and more!
Read and join the discussion on McPherson to Discuss Hunting and New Mathews Bows on Deer Talk Now at OutdoorHub.com.