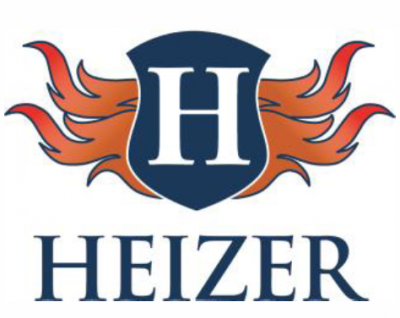 Heizer Defense, Designers and Engineers of the PS1 Pocket Shotgun Pistol are pleased to announce a new digital media strategy designed to grow their new pistol. Tom Heizer, Principal of Heizer Defense noted "Commensurate with our successful rollout, we are focusing initial efforts on a digital strategy and this includes Doug Cavin's www.gettactical.info. Doug's site attracts a targeted audience that will appreciate the qualities of the world's most powerful small pistol…..the PS1 from Heizer Defense. Doug Cavin noted" I am honored to have one of the newest and most...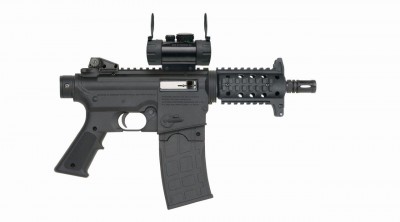 Lightweight, Tactical-Style Rimfire Ideal for Target Shooting or Small Game Hunting
In March 1919, a partnership formed between a father and his two sons became known as O.F. Mossberg & Sons, Inc. Soon-to-follow was the first Mossberg-branded firearm, the Brownie, a 22 Short, four-barreled pocket pistol. Now 95 years later, Mossberg continues to bring innovative and well-designed firearms to the marketplace under the Mossberg, Maverick and Mossberg International brands, including the latest introduction – the 715P Semi-Auto 22LR Pistol, based on the phenomenally-successful...

Industry-leading firearms manufacturer, O.F. Mossberg and Sons, Inc., announced a long-term agreement with the Robertson family and phenomenally-popular Duck Commander franchise in June 2013. Now Mossberg is pleased to announce the first offerings in their "Duck Commander" series of firearms which include 11 pump-action and autoloading shotguns, two rimfire rifles and new for 2014, a semi-auto rimfire pistol. Setting these firearms apart are features personally-selected by the Robertsons and not found on other Mossberg firearms. The initial offerings all proudly display the "Duck...

Nighthawk Custom, craftsmen to the world's finest custom 1911 pistols and shotguns, has consolidated ownership under one of the original founders, Mark Stone. Nighthawk Custom has experienced steady growth since inception 10 years ago and has expanded the line from the original 2 pistol models to over 28 different 1911 models as well as custom shotguns, hand-made leather goods, and knives. "I have been truly blessed in the opportunities that the Lord has given me throughout my life," the new sole owner, Mark Stone, of Nighthawk Custom stated.  "We have established great...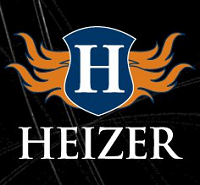 USA based Heizer Defense, Designers and Engineers of the PS1 Pocket Shotgun Pistol are launching a newly reconstructed website. The new website coincides with the launch of their new product which ships this month as well. The new website offers improved graphics, product specs, photography and information. In the future, the site will also feature a complete breakdown of Distributors and Dealers as well. Links to key partner sites are also be included. "The new website better represents the advanced quality of our product and superiority of manufacturing. We also want to reinforce our...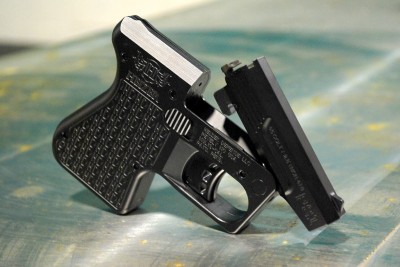 Heizer Defense, a leading designer of unique and high quality firearms has announced that AcuSport Corporation will be carrying the Heizer Defense products. Heizer Defense has begun production and is rolling out their new PS1 Pocket Shotgun Pistol. The PS1 shoots a 410/45 Colt round, but is the about the size of an IPhone. Gary Ramey, GM/COO of Heizer Defense noted "The PS1 is engineered and manufactured by the same skilled machinists that design and produce product for our Aerospace, USA Military and NASA customers. Heizer only uses high quality material like stainless steel to produce...
The National Rifle Association has recently sold its one millionth copy of the NRA Guide to the Basics of Pistol Shooting. Known as the Basic Pistol handbook, the guide is a comprehensive resource on responsible pistol use and is the foundation of NRA's popular Basic Pistol and FIRST Steps Pistol Orientation courses. First published in July 2009, the Basic Pistol handbook was written with the intent of becoming an at-home reference guide for gun owners. Topics included in the guide are basic firearm safety, storage options, range rules, target scoring and basic fundamentals such as...
DoubleTap Defense
, LLC, a firearms design and manufacturing company, announces the addition of new calibers for the patented DoubleTap Tactical Pocket Pistol to include the .410/.45 Colt and the .40 S&W. DoubleTap Defense will unveil the new calibers at the 2013 NASGW Expo & 40th Annual Meeting in Grapevine, Texas. The new .410/.45 Colt and .40 S&W calibers will beavailable in the DoubleTap pistol model and as a Barrel Conversion Kit. The new .410/.45 Colt caliber for a 2.5-inch cartridge has become a popular self-defense and...
Turnbull Manufacturing is proud to announce the newest member of the growing Turnbull family of new firearms based on classic models. The new 1911 Heritage Pistol replicates the look and feel of 1911 pistols built during WWI. "The 1911 pistol remains one of the most beloved and desired handguns after over 100 years of manufacturing and the 1918 design is the one that best captures John Browning's design," said CEO Doug Turnbull when asked about the frame design, "We took that timeless design and added our unique color case hardening and charcoal bluing." The Heritage has a 5...
Gamo Outdoor USA
 is releasing the new and powerful new Blowback series Steel BB pistol, the C-15 air pistol, both perfect for target practice and short-range varmint control. The C-15 is a compact design pistol able to shoot 15 steel BB's with one magazine, featuring a Weaver-style rail for mounting tactical accessories. C-15 Specs 450 FPS .177 Caliber Compact design, smooth steel barrel Steel BB pistol Semi-Automatic Blowback action 15 steel BB magazine capacity 1 Year Limited Warranty MSRP: $118.95 ...