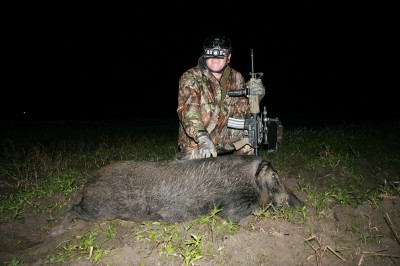 Hunters have noted that white-tailed deer and elk populations have plummeted in some US regions because of last year's disease outbreaks and increasing wolf numbers. More hunters are now turning attention to pests and varmints, like wild boars, coyotes, wolves, foxes, bobcats, raccoons and other species. Crimson Trace, the industry leader in laser sighting technology, makes products that can help increase the thrills—and successes—on the predator and pest hunts. Hunting at night with lasers sights and lights is legal in numerous states. In states such as Texas, hunting at night is...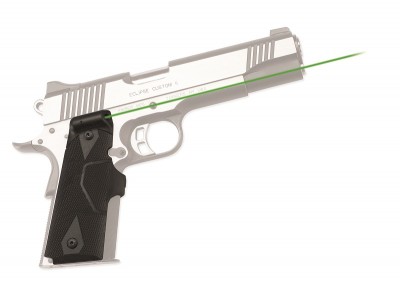 Crimson Trace, the industry leader in laser sighting technology, announces the introduction of two new green Lasergrips® models with the 1911 enthusiasts in mind. Just like the company's popular red Lasergrips versions, the new green models (LG-401G and LG-404G) are durable, easy to install, simple to operate, and it's easy to see the results on the target. These new Crimson Trace products are widely available now. Suggested retail prices for the new green Lasergrips are $399 and buyers can find a local dealer at
www.crimsontrace.com
. "As...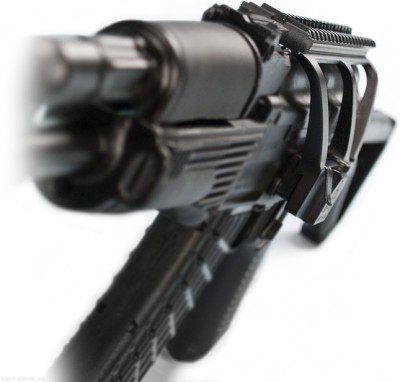 After the successful fulfillment of a military requirement, Arsenal, Inc. is excited to announce the release of the SM-13 to the commercial market. This one-piece side-attaching scope mount for the AK variant rifles was born to meet and exceed the toughest objectives put in front of Arsenal, Inc. The SM-13 was designed and manufactured specifically to surpass the following requirements: To come up with a light-weight, precision, and highly rigid scope mount platform for military application: The one-piece CNC precision machined SM-13 is manufactured from aircraft grade aluminum alloy...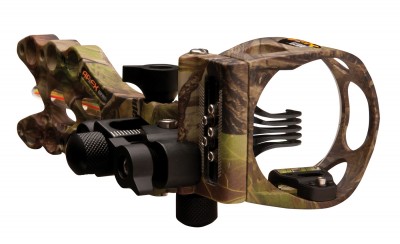 APEX Gear's 
GAMECHANGER Series
, available in a variety of Realtree patterns, now features the TRU·FLO 2.0 interchangeable fiber design that permits swift, easy fiber color customization at your fingertips and in addition allows the shooter instant fiber replacement without disturbing the pin position. To use this feature, simply select the fiber to be replaced.  Then, insert one end of the new fiber into the "fiber manifold" and the other end...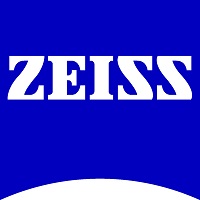 Carl Zeiss Sports Optics
, the world's leading manufacturer of premium sports optics, is kicking off their holiday promotion by offering seasonal rebates of up to $100 when purchases are made between November 15, 2013 and December 31, 2013. Rebates are being offered on award-winning binoculars and riflescopes that have been recognized by some of North America's most respected hunting and birding publications. ZEISS' TERRA 3X riflescopes received the 2013 Editor's Choice Award from Petersen's Hunting for offering the highest quality, most...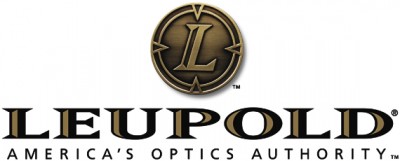 Leupold & Stevens, Inc. was named 2013 Optics Manufacturer of the Year by the National Association of Sporting Goods Wholesalers (NASGW), Oct. 29, at its annual expo and meeting. In the three-year history of the award, Leupold has been the only brand to be named the Optics Manufacturer of the Year. Candidates were evaluated by the wholesaler members on four key criteria: distribution policy; marketing, sales and promotion; logistics and operations; and NASGW and industry support.  This comprehensive assessment of manufacturer performance was designed to provide a balanced appraisal...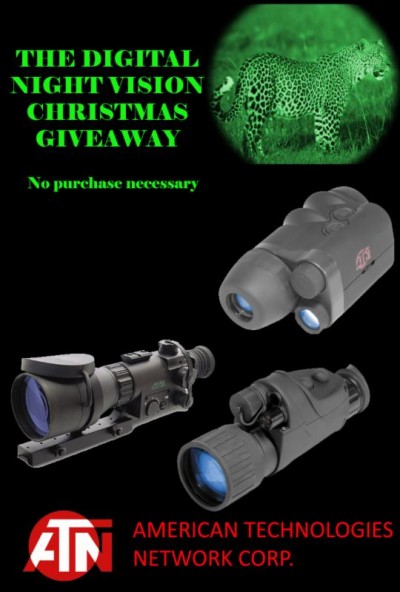 American Technologies Network Corp.
 (ATN), makers of military, law enforcement, security and outdoor night vision and thermal applications, has launched a Facebook product giveaway, entitled "The Digital Night Vision Christmas Giveaway." Fans of the
ATN Facebook page
can enter for a chance to win one of three of ATN's most popular Night Vision devices: the
DNVM-2 Digital NV Monocular 2x
(a $219 value), the
Read more »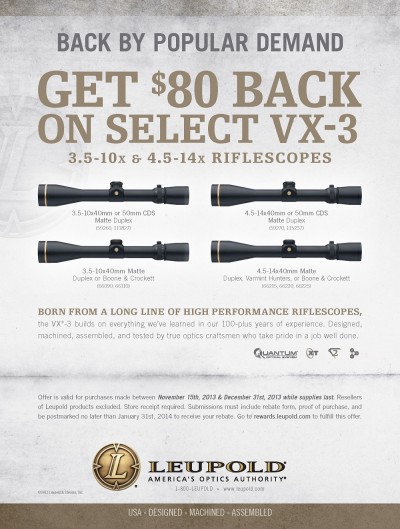 From November 15 to December 31, 2013, hunters can receive an $80 rebate on the purchase of select Leupold VX-3 riflescopes. The rebate form can be found at point of purchase or at rewards.leupold.com.  To receive the rebate, the completed form must be mailed to the specified address along with a valid receipt and the original UPC bar code cut from the product packaging. The VX-3 rebate forms must be postmarked no later than January 31, 2014. VX-3 riflescopes feature Leupold's exclusive Quantum Optical System, with lead-free,...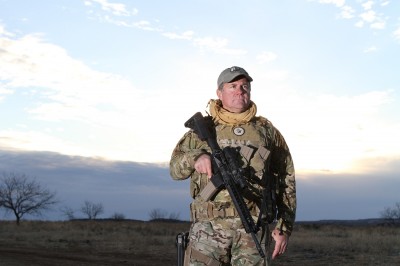 Leupold Tactical Optics congratulates consultant MSG Jim Smith on his selection as the 2014 Carlos Hathcock Award recipient from the National Defense Industrial Association. Named after U.S. Marine Corp Scout-Sniper Carlos N. Hathcock II, the Hathcock Award is given annually to an individual who has "made significant contributions in the operational employment and tactics of small arms weapons systems." From his career in U.S. Army Special Operations to the launch of Spartan Tactical, one of the nation's premier military and law enforcement training facilities, Smith has been...

Redfield is expanding on its popular Battlezone riflescope line with a new 6-18x44mm model. Designed for the AR, modern sporting or precision bolt-action rifle, the Battlezone delivers all the tactical utility demanding marksmen require at an economical price. The Battlezone 6-18x44mm features fully multicoated lenses, Bullet Drop Compensation System (BDC) and TAC-MOA reticle. Pop-up, resettable ¼-MOA finger adjustments offer tactile/audible clicks. The Bullet Drop Compensation System comes with two adjustment dials calibrated in two of the most popular calibers for tactical rifles....