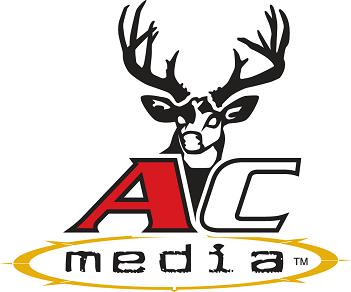 Ralph and Vicki Cianciarulo of Archer's Choice Media is pleased to announce their partnership with Zeiss Sports Optics. ZEISS will be the official optics sponsor of Archer's Choice and The Choice television for 2014 and 2015. "We have been looking through ZEISS glass in our cameras for a long time. To be now able to use Zeiss Optics for hunting is an incredible opportunity for us," said Ralph Cianciarulo of Archer's Choice Media. "We are very excited to be part of the Carl Zeiss family." "We are thrilled to have Ralph and Vicki as TV partners and apart of the Zeiss...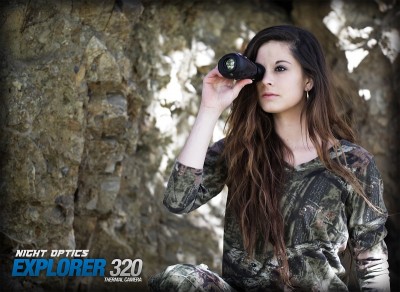 Night Optics USA, an industry-leading manufacturer of high performance night vision and thermal imaging systems for over 20 years, has introduced the new Explorer 320 series 384x288 thermal imagers. Available in 2 models: TC-384M - LED and TC-384ML - Laser, the pocket sized Explorer 320 offers ease of use and reliability for a variety of applications.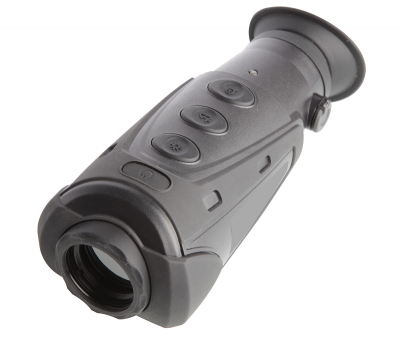 Standard...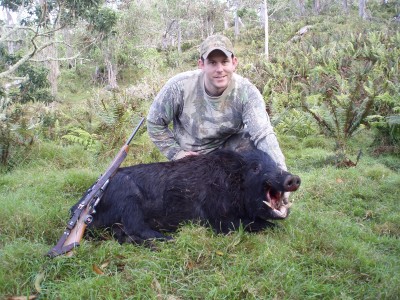 Redfield is pleased to introduce Steve Krajczynski as its new brand manager. Krajczynski brings a proven track record of nearly 13 years of strategic brand management and leadership to Redfield. He previously held brand management positions for Craft Brew Alliance, where he served as brand manager for Kona Brewing and Widmer Brothers Brewing. While with CBA, Krajczynski turned the Kona brand from one of the company's lowest performers into its largest and top selling brand. He also brokered and managed sponsorships with the NBA's Portland Trail Blazers and MLS' Portland...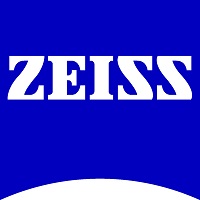 Carl Zeiss Sports Optics, the world's leading manufacturer in high performance sports optics, is pleased to announce the outstanding achievements of their top sales representatives. The awards were presented by Todd Pearson, Vice President of Sales & Marketing for Carl Zeiss Sports Optics, during the company's annual sales meeting. Top honors went to Murski-Breeding's Steven Mackanos for ZEISS' Sales Rep of the Year. "I am thrilled to receive this award.  My 2013 selling season came with many challenges in the shooting industry, but with the help of some great rebate...

The surge in popularity of the AR-15 rifle has taken the country by storm. It seems like everyone's accessorizing their AR rifle in order to make it stand out from the crowd. And with Nikon's latest promotion, AR enthusiasts can take another step in ensuring that their AR Rules. Now through April 30, 2014 shooters can take advantage of up to $100 instant savings on select models of Nikon's AR dedicated riflescopes with Nikon's AR Rules Promotion. "Our dedicated AR riflescopes are caliber specific," said Nikon general manager Jon Allen. "As more and more people continue to...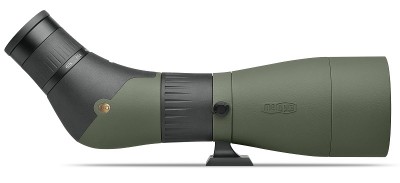 Meopta USA introduces the MeoPro HD 80 spotting scope.   This sleek new spotter features an 80mm fluoride objective lens and MeoBright ion-assisted multi-coatings for outstanding performance in low-light conditions.  Designed to meet a lower price point than Meopta's European-made MeoStar S2 82mm spotting scope, the MeoPro HD 80 has an angled body and integrated 20-60x eyepiece.  Its CentricDrive™ mid-body focus control is easy and fast to use in the field, even with gloves on, and the image quality is crystal clear making it easy to assess game at long distances.  Like all other...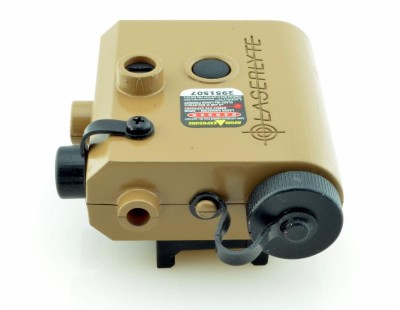 LaserLyte
, innovators in firearms laser technologies, with the best-selling Kryptonyte® Center Mass laser system that gives users a choice between two laser patterns; single dot or the popular Center Mass pattern is now available in desert tan.  The Center Mass laser feature projects a ring of eight green laser dots with one green laser dot in the center as the aiming laser. The circle grows at one-inch per yard, approximately the same configuration as a shotgun aimed at a moving target.  The green laser, both single and Center Mass pattern, aid the...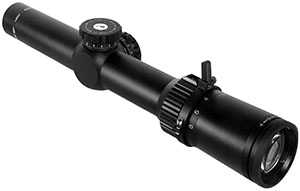 Alpen Optics introduces its new top-of-the-line Alpen Apex XP riflescopes, which are fully loaded with "Xtreme Performance" features. All lenses are fully multi-coated for maximum light transmission and optical clarity, and all riflescope models feature fast-focus eyepieces and generous eye relief. Thanks to these top-quality features, Alpen Apex XP riflescopes provide the ultimate in shooting performance. Alpen's new AR-BDC reticle in models 4065 and 4069 are designed around a .223 55- to 70-grain load, but any bullet combination can be used. The subtension chart shows the hash mark...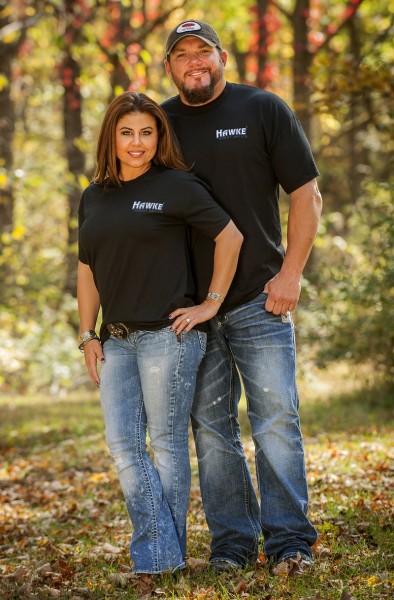 Hawke Sport Optics has announced their partnership with Jon and Gina Brunson, and their television show,
Addicted to the Outdoors
. As the official optics sponsor of the show, Hawke will provide some of the finest riflescopes, binoculars, crossbow scopes, and spotting scopes available on the market for Jon and Gina to use as they pursue wild game across the country. "This is a big step for us," said Trent Marsh, Brand Development and Communication Manager at Hawke Sport Optics. "Jon and Gina have a reputation as some of the most...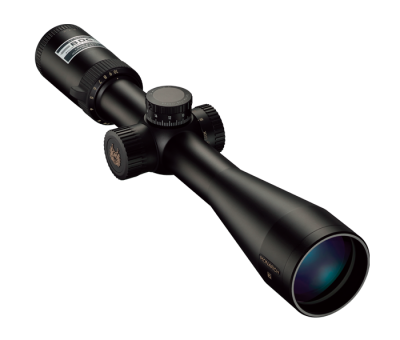 Nikon has announced the all-new MONARCH 7 riflescope series for 2014, featuring a 30mm main body tube construction and dual bullet drop compensation technologies for total long range shooting versatility. The new flagship MONARCH 7 riflescope is offered in two variants—a 2.5-10x50 SF and 4-16x50 SF—both with locking side focus for parallax free sighting.  Each riflescope also features Nikon's Custom XR Turret package along with a glass etched BDC reticle, providing shooters the option to either dial-in a particular distance on the crosshair, or to utilize the holdover points on...