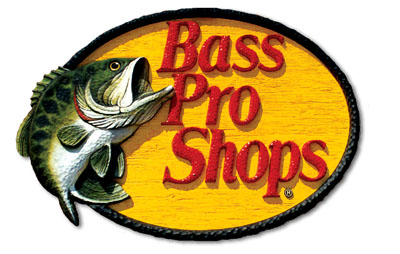 Those attending the 2014 NRA Annual Meetings and Exhibits are invited to stop by the Bass Pro Shops booth #8072 to meet Brian "Pig Man" Quaca, current "Miss Kansas" Theresa Vail, and "World's Best All-Around Shooter, Doug Koenig. The NRA convention will be held April 25-27 at the Indiana Convention Center in downtown Indianapolis. Booth visitors will have opportunities to have their photos taken with Quaca, Vail and Koenig throughout the weekend. Quaca, host of Sportsman Channel's Pigman:
The Series and Discovery Channel's Boss Hog
, will appear at the Bass Pro...
Hunters and anglers attending the NRA Annual Meetings & Exhibits can take advantage of a valuable NRA member service in time to take a hunting or fishing trip of a lifetime in 2013 thanks to NRA Outdoors. From trophy whitetail to dangerous African game and from backcountry fly-fishing to deep-sea trolling, NRA Outdoors pairs outdoor enthusiasts with reputable, professional outfitters around the world while helping to defend the rights of gun owners here at home.
The NRA Outdoors exhibit will be located in booth No. 5029, located inside Houston's George R. Brown Convention Center, which will host the NRA's annual event from May 3-5. NRA Outdoors staff will be in the booth throughout the show to help pair hunters and anglers with the outfitters and destinations best suited to help their outdoor-adventure dreams become a reality.
"This is the time of year when a lot of hunters, especially those who hunt the western United States, find out that they didn't draw tags for the areas and species they wanted to hunt this fall. It's not too late for them to find an ideal destination to hunt this year or next year," said NRA Outdoors President Greg Ray. "NRA Outdoors makes the planning of these trips easier and more efficient, which is valuable no matter how far in advance you plan to book a hunt or a fishing trip."
In addition to pairing hunters and anglers with the top outfitters and destinations around the world, NRA Outdoors will also be offering specially priced hunts to NRA members during the Annual Meetings. NRA Outdoors specials will include hunts for a Canadian moose, Illinois trophy whitetail; hunts for elk, mule deer and pronghorn in New Mexico and pheasants in Nebraska. Specially priced fishing adventures available during the event include redfish and speckled trout on Lake Calcasieu plus multispecies trips to Alaska, Canada and the Bahamas.
NRA Outdoors is a service provided to NRA members that gives outdoor enthusiasts and Second Amendment advocates access to hundreds of the finest hunting and fishing destinations around the world. NRA Outdoors carefully vets and inspects each outfitter to ensure that each operation is best equipped to provide clients with the best chances for success, ensuring that trips booked using this service are only with those outfitters who maintain the standards of quality and service set forth by NRA Outdoors' Approved Destinations Program. In addition to taking the guesswork out of booking outdoor adventures, NRA Outdoors allows sportsmen and women to continue their support for Second Amendment rights as a portion of the cost of each trip booked goes directly to defend the Right to Keep and Bear Arms.
Read and join the discussion on NRA Outdoors Brings Access to Top Hunting, Fishing Destinations at NRA Annual Meetings in Texas at OutdoorHub.com.
The NRA 2013 Annual Meetings and Exhibits in Houston Texas will be May 3-5, 2013. Blind Horse Knives and BHK Outdoors will be there with great products to exhibit in booths 5005 and 5006. For more information on the event visit http://www.nraam.org/  There will be a variety of exhibitors and events.
Blind Horse Knives are quality pieces made by skilled craftsmen in the United States of America. They are backed by a worry free guarantee and are heirloom quality pieces you can pass down to the next generation. Stop by the Blind Horse Knives booth to check out the knives. This is your chance to hold a handmade knife in your hands to find the one that is right for you!
BHK Outdoors is run by outdoor adventurists who aim to showcase quality gear they believe in at a reasonable price. They will have a wide variety of outdoor gear available at their booth.
Read and join the discussion on Blind Horse Knives to Be an Exhibitor at the NRA 2013 Annual Meetings and Exhibits in Houston, Texas at OutdoorHub.com.
St. Louis, Missouri - And just like that, it the weekend is over. Building since Thursday until reaching a fever pitch Saturday night with the Celebration of American Values Freedom Experience, this year's 141st Annual Meeting in St. Louis is sure to be a memorable one.
Between the National NRA Foundation's Banquet & Auction, Celebration of American Values Leadership Forum, Annual Meeting of Members, NRA Country Jam II and so much more, there was something for everyone.
Last time we came to the Gateway to the West a new attendance record was set. While full attendance figures have not yet been tallied, it was no doubt a massive weekend in both turnout and entertainment.
One of an Annual Meeting's biggest draws is the exhibit hall where the industry's top companies show off their new firearms, ammunition, accessories, hunts and more. This year's experience was no different, featuring over 500 of the top names in almost eight acres of space.
From the moment it opened its doors at 9:00 AM on Friday until they were closed at 5:00 PM on Sunday, the exhibit hall was packed with attendees eager to poke, prod, and eye the latest and greatest.
Once Annual Meeting had officially ended, though, the exhibit hall began to disappear almost as quickly as it had popped up. Forklifts, crates, and cases of all sizes sprouted up around the giant hall and were soon packed up with the eye-catching booths we had seen throughout the weekend. Some were going home, others to new shows, but they all left with fond memories of St. Louis.
As you left the main doors of America's Center Convention Complex, maybe you noticed our large banner that said "See you next year!" when we'll do it all over again, this time in Houston, for the 142nd NRA Annual Meetings & Exhibits.
Outdoor Hub, The Outdoor Information Engine - NRA Saying Goodbye to St. Louis
St. Louis, Missouri - Ted Nugent, NRA Board Member, Second Amendment activist, New York Times bestselling author, Motor City Madman, acclaimed musician and member of the Bowhunters Hall of Fame – or "just a guitarist" as he says it – helped send off this year's NRA Annual Meeting in St. Louis in style on Sunday afternoon.
In a theater packed with cheering fans, Nugent rocked out and spoke to the crowd about how great and important it is to exercise our right to bear arms.
Brought out by the Attorney General of Texas, Greg Abbott, who is thrilled to have him as a new state resident, Nugent immediately went for his guitar and got the crowd on their feet with some hard rocking songs.
On the cusp of his 2012 Great White Buffalo tour, Nugent brought out bandmate Derek St. Holmes and the two belted out smooth rhythm guitar to the electrified crowd.
After a few choice songs, Nugent set the guitar down, but kept the mic, and went on to speak to the audience about how great our Second Amendment rights are and how important the NRA is in helping us exercise them.
Thanking everyone for coming out and proclaiming he would sign just about anything at the back of the auditorium, the house lights came back on and the crowd began to funnel out as the last big event of the weekend had finished.
Nugent was recently reelected to his third term on the NRA Board of Directors where he has done innumerable deeds to help us utilize the Second Amendment and, thanks to his reelection, appears to be intent on continuing so for a long time to come. Thanks Uncle Ted.
Outdoor Hub, The Outdoor Information Engine - Ted Nugent Amps up the NRA Annual Meeting
St. Louis, MO- On the last day of the 2012 NRA Annual Meetings & Exhibits, the exhibit hall saw throngs of visitors come for a last chance to explore the 340,000 sq. ft. and over 500 displays it had to offer.
If you didn't have a chance to make the trek to St. Louis and get in on the action this year, we'll be setting up shop in Houston next year before you know it.
Outdoor Hub, The Outdoor Information Engine - NRA Convention's Exhibit Hall Still Bustling Right Up to the Last Day
Minox USA will give away a free BV II 10×42 Binocular ($339 value) every day at the upcoming NRA show in St. Louis. There are two ways to participate: either check in at the Minox booth $430, or you need to "like" Minox North America Hunting on Facebook. The best news is that you don't have to be at the show to win. All new followers between April 13 and April 15 (the NRA Show dates) are eligible for the daily drawing. Binoculars will be sent to the winners after the show.
Outdoor Hub, The Outdoor Information Engine - Minox Will Give Away a Binocular Every Day at NRA Meetings