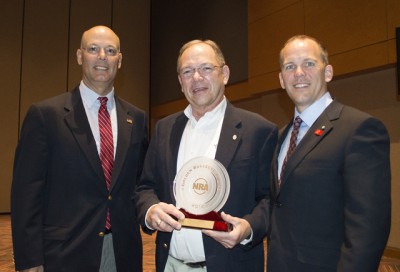 Frank Brownell, Chairman of the Board of Brownells, was recognized by the National Rifle Association with the Golden Bullseye Pioneer Award on Friday, April 25, 2014, at a special breakfast during the 143rd NRA Annual Meetings & Exhibits in Indianapolis, Indiana. The Golden Bullseye Pioneer Award is presented by NRA Publications, and recognizes unique, long-tenured individuals who have made a significant impact on the firearms and hunting communities by introducing new and innovative products and solutions. Brownell, the 12th recipient, joins Dick and Jim Cabela, Steve Hornady, Ronnie...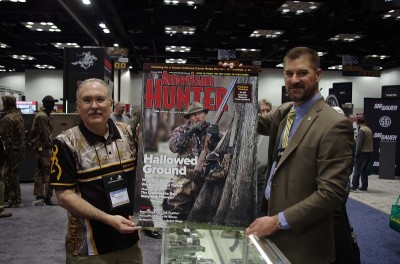 At its recent consumer show in Indianapolis, the NRA announced the recipients of the 2014 Golden Bullseye Awards. Among them was the Browning Citori 725 Feather which received the prestigious "Shotgun of the Year" honors from 
American Hunter
. The Golden Bullseye Award recognizes new and innovative products within the shooting sports arena. "It is an honor to be considered by the NRA for the Golden Bullseye award," said Ryan Godderidge, Vice President of Sales and Marketing. "The Browning 725 Feather has been well received by those who appreciate a lighter weight...

Traditions Performance
proudly accepts the Golden Bullseye Award for Muzzleloader of the Year by the NRA's American Hunter magazine for the Vortek StrikerFire. The award was presented at a breakfast presentation at the 2014 NRA Annual Meeting and Exhibits on Friday April 25, 2014. Of the award, Traditions President Tom Hall comments, "We are so honored to have been awarded the Golden Bullseye Award for Muzzleloader of the Year by American Hunter. To have the Vortek StrikerFire nominated makes us extremely proud, but to now have this rifle...

NRA show attendees who visit the National High School Rodeo Association (NHSRA) booth (#6846) April 25-27 can register to win a custom Weatherby Mark V rifle in .300 Wby. Mag. Valued at $14,000, the rifle features the NHSRA logo and is topped with a Leupold riflescope donated by Leupold & Stevens, Inc. Each year, the NHSRA awards thousands of dollars in educational funding to members. Since 2001, the Weatherby-NHSRA Scholarship Fund rifle has raised more than $1.2 million via the annual raffle. This year's drawing for the winner will be held during the National High School Finals...

Knife Rights will be at the NRA Annual Meeting displaying OVER $75,000 worth of the custom knives, firearms and other prizes YOU COULD WIN in
Knife Rights' 2014 Ultimate Steel Spectacular
 including the Wilson Combat Col. Oliver North Signature CQB 1911 Pistol, Todd Rexford's extraordinary $6,000 Singularity Hammered Titanium Folder and Phill Hartsfield's awesome Wakizashi Sword. Knife Rights is in Booth 6568, right next to KA-BAR or DONATE ONLINE at
Read more »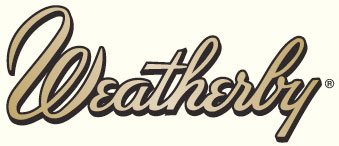 Team Weatherby celebrities Jessie Duff and Darryl Worley will make appearances and sign autographs during the NRA show at the National High School Rodeo Association (NHSRA) booth (#6846). One of the most accomplished and versatile female pistol shooters in the world, Duff is the first woman to earn the title of Grand Master. She has won more than 40 national and world champion titles, competing in five different shooting disciplines. Among the titles are the prestigious Bianchi Cup and the World Speed Shooting Championships. Duff also holds a number of world and national records. With a...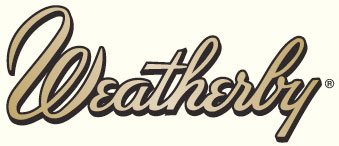 Weatherby, Inc. is proud to sponsor the second annual NRA Youth Day at the NRA Annual Meetings and Exhibits on Sunday, April 27, in Indianapolis. The 2014 NRA Youth Day is speedway-themed. Youth will participate in the "Sponsor's 100," a "cruise" through the exhibit hall in the Indiana Convention Center, making "pit stops" at sponsors' booths. Weatherby will host a Brownells/NRA Youth Shooting Sports Ambassador, who will sign autographs in the neighboring National High School Rodeo Association (NHSRA) booth (#6846). Weatherby will offer Youth Day promotional handouts in...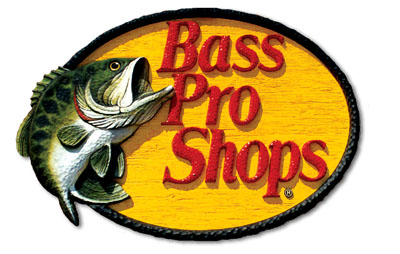 Those attending the 2014 NRA Annual Meetings and Exhibits are invited to stop by the Bass Pro Shops booth #8072 to meet Brian "Pig Man" Quaca, current "Miss Kansas" Theresa Vail, and "World's Best All-Around Shooter, Doug Koenig. The NRA convention will be held April 25-27 at the Indiana Convention Center in downtown Indianapolis. Booth visitors will have opportunities to have their photos taken with Quaca, Vail and Koenig throughout the weekend. Quaca, host of Sportsman Channel's Pigman: The Series and Discovery Channel's Boss Hog, will appear at the Bass Pro...
Hunters and anglers attending the NRA Annual Meetings & Exhibits can take advantage of a valuable NRA member service in time to take a hunting or fishing trip of a lifetime in 2013 thanks to NRA Outdoors. From trophy whitetail to dangerous African game and from backcountry fly-fishing to deep-sea trolling, NRA Outdoors pairs outdoor enthusiasts with reputable, professional outfitters around the world while helping to defend the rights of gun owners here at home.
The NRA Outdoors exhibit will be located in booth No. 5029, located inside Houston's George R. Brown Convention Center, which will host the NRA's annual event from May 3-5. NRA Outdoors staff will be in the booth throughout the show to help pair hunters and anglers with the outfitters and destinations best suited to help their outdoor-adventure dreams become a reality.
"This is the time of year when a lot of hunters, especially those who hunt the western United States, find out that they didn't draw tags for the areas and species they wanted to hunt this fall. It's not too late for them to find an ideal destination to hunt this year or next year," said NRA Outdoors President Greg Ray. "NRA Outdoors makes the planning of these trips easier and more efficient, which is valuable no matter how far in advance you plan to book a hunt or a fishing trip."
In addition to pairing hunters and anglers with the top outfitters and destinations around the world, NRA Outdoors will also be offering specially priced hunts to NRA members during the Annual Meetings. NRA Outdoors specials will include hunts for a Canadian moose, Illinois trophy whitetail; hunts for elk, mule deer and pronghorn in New Mexico and pheasants in Nebraska. Specially priced fishing adventures available during the event include redfish and speckled trout on Lake Calcasieu plus multispecies trips to Alaska, Canada and the Bahamas.
NRA Outdoors is a service provided to NRA members that gives outdoor enthusiasts and Second Amendment advocates access to hundreds of the finest hunting and fishing destinations around the world. NRA Outdoors carefully vets and inspects each outfitter to ensure that each operation is best equipped to provide clients with the best chances for success, ensuring that trips booked using this service are only with those outfitters who maintain the standards of quality and service set forth by NRA Outdoors' Approved Destinations Program. In addition to taking the guesswork out of booking outdoor adventures, NRA Outdoors allows sportsmen and women to continue their support for Second Amendment rights as a portion of the cost of each trip booked goes directly to defend the Right to Keep and Bear Arms.
Read and join the discussion on NRA Outdoors Brings Access to Top Hunting, Fishing Destinations at NRA Annual Meetings in Texas at OutdoorHub.com.
The NRA 2013 Annual Meetings and Exhibits in Houston Texas will be May 3-5, 2013. Blind Horse Knives and BHK Outdoors will be there with great products to exhibit in booths 5005 and 5006. For more information on the event visit http://www.nraam.org/  There will be a variety of exhibitors and events.
Blind Horse Knives are quality pieces made by skilled craftsmen in the United States of America. They are backed by a worry free guarantee and are heirloom quality pieces you can pass down to the next generation. Stop by the Blind Horse Knives booth to check out the knives. This is your chance to hold a handmade knife in your hands to find the one that is right for you!
BHK Outdoors is run by outdoor adventurists who aim to showcase quality gear they believe in at a reasonable price. They will have a wide variety of outdoor gear available at their booth.
Read and join the discussion on Blind Horse Knives to Be an Exhibitor at the NRA 2013 Annual Meetings and Exhibits in Houston, Texas at OutdoorHub.com.