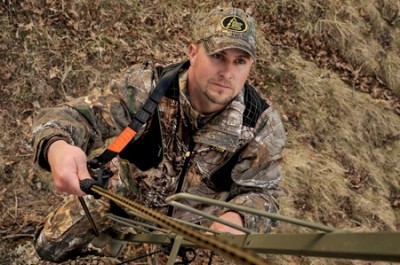 Hunter Safety System
, the company dedicated to saving lives, has announced a partnership with ScoutLook, the industry leading provider of high-powered weather tools and high-class content for hunters. HSS will utilize all of ScoutLook's proven digital media platforms, which include website, apps, e-newsletter, Facebook, and "Shot of the Week" video series, to inform hunters about the importance of treestand safety. "ScoutLook users aren't just weekend warriors," explained ScoutLook Communications and Media Director Josh Dahlke....

GalleryofGuns.com
, one of the nation's top firearms websites, announces the funding of a youth hunter scholarship as well as awards for deserving "Champions of Hunter Education" instructors in conjunction with the International Hunter Education Association. Bryan Tucker, CEO of Davidson's, said "Youth hunters are indeed the future of this proud American heritage. Hunting, responsibility, and resource conservation go hand in hand and we believe it is vital to encourage the continued efforts of both the instructors as well as the young hunters...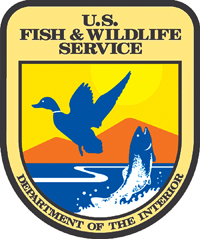 The U.S. Fish and Wildlife Service announced today that a peer-reviewed analysis finds that the agency's habitat restoration programs are extraordinary engines for the U.S. economy. The report, Restoration Returns: The Contribution of Partners for Fish and Wildlife Program and Coastal Program Projects to Local U.S. Economies (
www.fws.gov/home/restoration_returns.html
), finds that, in working directly with partners to implement vital on-the-ground habitat restoration, Service programs created more than 3,900 jobs in Fiscal Year...

NRA show attendees who visit the National High School Rodeo Association (NHSRA) booth (#6846) April 25-27 can register to win a custom Weatherby Mark V rifle in .300 Wby. Mag. Valued at $14,000, the rifle features the NHSRA logo and is topped with a Leupold riflescope donated by Leupold & Stevens, Inc. Each year, the NHSRA awards thousands of dollars in educational funding to members. Since 2001, the Weatherby-NHSRA Scholarship Fund rifle has raised more than $1.2 million via the annual raffle. This year's drawing for the winner will be held during the National High School Finals...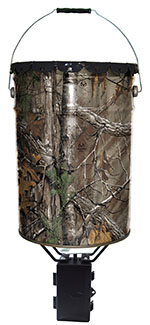 If you are always looking for ways to improve your hunting success, then look no further. The Quick-Set 50 feeder provides you not only with a way of attracting deer, but with the ability  to control when they show up. The extremely durable, 50-pound hanging pail design allows you to choose up to six different times to dump bait, along with the amount of time the feeder releases it. The Realtree Xtra camo barrel provides you with a low-profile, discreet way to drop bait regularly without leaving human scent in the area. After all, the last thing you want to do is scare away deer by...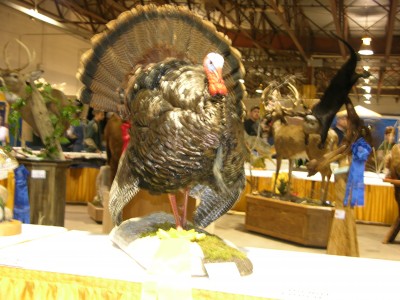 This week on Gateway Outdoors Charlie Burchfield's special guest is Jim Casada. Casada is a prolific outdoor writer, and loves to hunt wild turkeys. Over the years Jim has combined both loves, and has become one of the nation's best known outdoor communicators specializing in wild turkeys. Jim explains his preference for using a wing bone turkey call fashioned from the wing bones of the first bird he harvested. And he describes how the memory of every each of the hundreds of turkeys he has taken is recorded. The program includes discussion about Jim's appreciation for classic...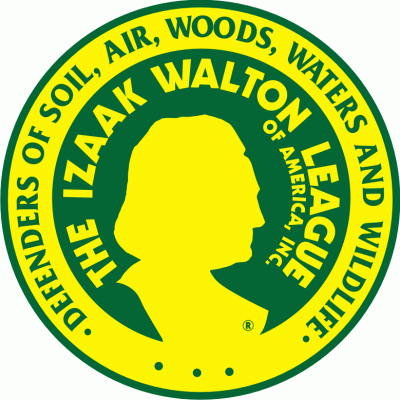 As our nation celebrates the spirit of community action to benefit the environment this week,
Izaak Walton League
and our chapters are working in communities across America to conserve natural resources for future generations. Senator Gaylord Nelson proposed Earth Day in 1970 to "get a nationwide demonstration of concern for the environment so large that it would shake the political establishment out of its lethargy." Mounting public pressure – pressure that Senator Nelson and the participants in the first Earth Day helped to rally – pushed Congress...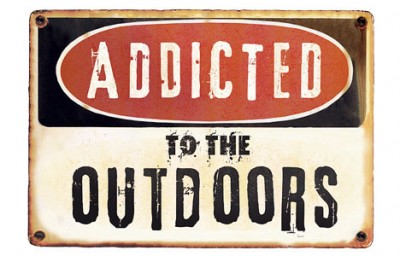 Are you America's next hunting couple? Here's your chance to join the ranks as the next hottest couple on Outdoor Channel. Jon & Gina Brunson, hosts of the award-winning Addicted to the Outdoors (ATTO) television show as seen on Outdoor Channel, are back at it for round two on their search for the next ATTO Couples. Last year's search was a great success for the Brunsons, and they're hoping for an even bigger response this go-around! Are you married with kids, in love, or dating someone who's just as addicted to the outdoors as you? Is one of your dreams to host an outdoor TV show with...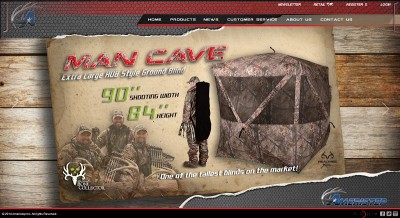 AMERISTEP, an industry leader in innovative hunting gear and accessories, announces the launch of a new and dramatically enhanced website:
ameristep.com
AMERISTEP has officially launched a new and improved website with commanding graphics, seamless navigation, and exceptional content. Loaded with information and stacked with user-friendly features, the new site is complete with product specifications, pricing, new product highlights, news, videos, and other useful information. With functionality and a positive user experience at its core, the...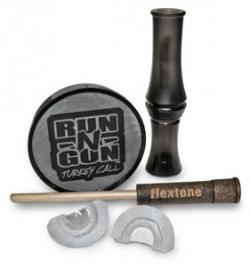 Flextone Game Calls, the industry leader in natural game sounds, announces the addition of the Si Robertson Series of turkey calls to their 2014 lineup. It doesn't matter if you're a first-year hunter or a salty old-timer whose spent his life in the woods, if you want to figure out the birds where you hunt and know exactly where you need to be to get the drop on that big tom, you've got to put in the work every season. And it doesn't matter whether you're in a blind or set up run-and-gun at the base of a tree, you've got to be versatile enough with your calls to command their attention in...