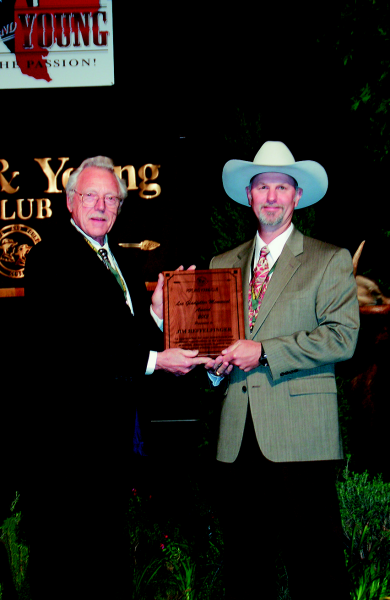 The Pope & Young Club, a non-profit North American conservation and bowhunting organization, is proud to announce Jim Heffelfinger honored with the Lee Gladfelter Memorial Award. Jim Heffelfinger is a Regional Game Specialist with the Arizona Game and Fish Department. He also serves as an Adjunct Professor at the University of Arizona. Jim has written two books and authored or co-authored 27 technical papers on a wide array of wildlife species and topics. For several years, Jim has been working on a massive project involving the validation of whitetail deer, Coues' deer, mule deer...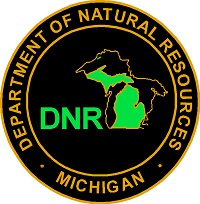 Michigan's 2013 firearm deer season wrapped up last weekend, and challenging conditions and lower deer numbers in some areas have likely led to fewer deer being taken this year, the Department of Natural Resources announced today. Firearm season deer check-station activity declined in all regions of the state compared to 2012. Each year the DNR generates preliminary estimates of the firearm deer harvest shortly after the season closes on Nov. 30. Those estimates are replaced by a rigorous assessment of harvest and participation over all deer seasons using an annual hunter mail...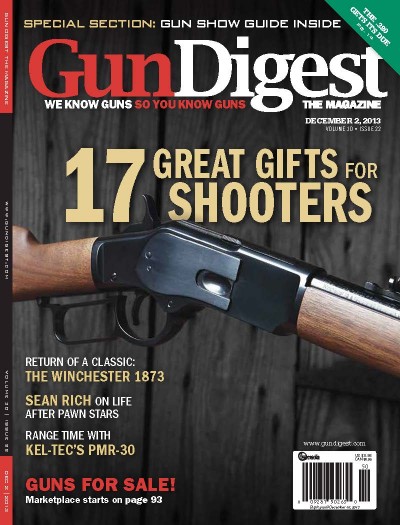 Shoppers searching for the perfect item for every firearm enthusiast on their list need look no further than the annual gift guide from Gun Digest the Magazine, which hits newsstands this week. The latest issue of the magazine offers a slate of great gift ideas for every firearm fan, handpicked by the experts and insiders at Gun Digest the Magazine. Novice shooters or those looking to learn more about firearms will appreciate essential gun gifts including ammo, lights, targets and gun safes. Consumers searching for gifts that will excite a veteran shooter will enjoy reading up on more...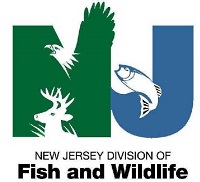 Hunters heading into New Jersey's woods and fields for next week's Six-day Firearm Deer Season are reminded to use the Automated Harvest Report System to report their deer.  The NJDEP Division of Fish and Wildlife instituted the AHRS to replace the mandatory deer check station. Knowing the information requested to report a deer will speed the process.  Hunters are encouraged to visit the AHRS page at
http://www.njfishandwildlife.com/ahrs.htm
for information on using the system, including the Deer Hunting Location Viewer. The Viewer...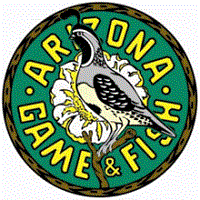 A public meeting of the Arizona Game and Fish Commission will be held on Dec. 6-7, 2013, at the Arizona Game and Fish Department, 5000 W. Carefree Highway, Phoenix, AZ 85086. The meeting begins at 8 a.m. both days. Members of the public are invited to attend the meeting in person or view it online at
www.azgfd.gov/commissioncam
. On Friday only, members of the public may also view the meeting from any of the department's six regional offices via video teleconference. People attending the meeting either day (or viewing it at the regional...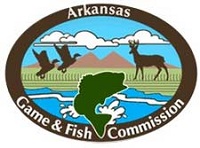 Again, it is a banner deer hunting season in Arkansas. Current statistics indicate the total should pass 200,000 for only the second time in history. Last year, Arkansas hunters checked 213,487, well above the previous high mark. More important, however, are the indications that (1) the state's deer herd is healthy and thriving, and (2) the ratio of bucks to does is moving closer to ideal. This year's deer check total has passed 175,000. The numbers are slowing since modern gun season has closed in much of the state. But it remains open in deer-rich south Arkansas, and the...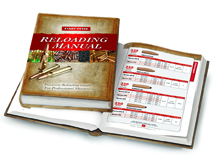 Norma- USA
, the exclusive US distributor for the legendary Swedish manufacturer of superior hunting and target ammunition, announces the new Norma Reloading Manual Expanded Edition. As part of Norma's 110 years in the ammunition industry, Norma is publishing their second reloading handbook for the beginner to the advanced handloader. This highly collectible volume has been updated with new cartridges, components and recipes for avid hunters to dedicated target shooters. The Norma Reloading Manual Expanded Edition offers every handloader enthusiast...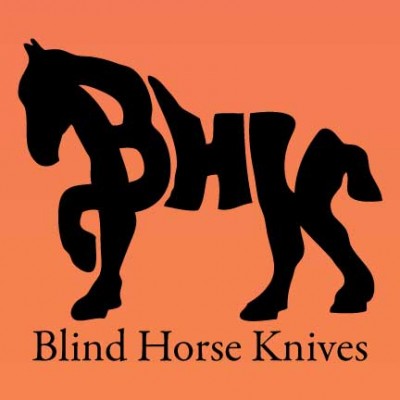 L.T. Wright and Dan Coppins have co-owned Blind Horse Knives since 2007. The two men met working in a stair shop, picked up knife making as a hobby, and turned it into a successful business. After years of knife shows and monthly specials they have decided to close Blind Horse Knives and begin their own, separate companies. The company has been operating out of two shops in Ohio. One shop ran by L.T. Wright in Wintersville and one ran by Dan Coppins in Cambridge. After years of splitting the work load and ferrying materials and finished product back and forth they have decided to close...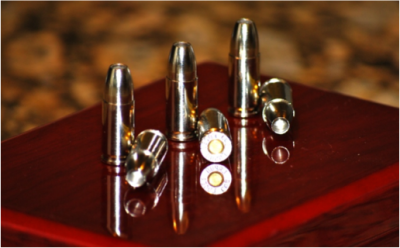 Liberty Ammunition
, global leader in high performance, lead-free ammunition for military and law enforcement markets, has announced a second shift for production of ammunition. Liberty Ammunition's Civil Defense line of personal defense ammunition for civilians and law enforcement personnel is available in 9mm +P, .45 ACP +P, .40 S&W and .380 Auto. The .223 Silverado ammunition, Liberty's first round in their new hunting line, is included in the increased production runs. The high demand for quality, American-made ammunition has increased...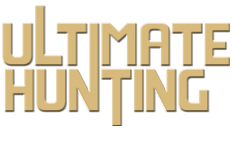 The Story of That Gigantic Buck Has Never Been So Real
This week on Ultimate Hunting presented by Sheffield Financial, join Travis Faulkner as he talks with Stanley Suda about how he fooled a truly giant buck and watch the footage from this self-filmed hunt when the monster was taken. Then we follow Harold Knight to Eastern Tennessee where he hunts with friend Daniel Morgan and bags a long distance gobbler; sometimes you simply have to take the shot. The season is nearing the end but there's still plenty of action and opportunities to be had. The Ultimate Hunting team promises...