Traditions Performance
proudly accepts the Golden Bullseye Award for Muzzleloader of the Year by the NRA's American Hunter magazine for the Vortek StrikerFire. The award was presented at a breakfast presentation at the 2014 NRA Annual Meeting and Exhibits on Friday April 25, 2014. Of the award, Traditions President Tom Hall comments, "We are so honored to have been awarded the Golden Bullseye Award for Muzzleloader of the Year by American Hunter. To have the Vortek StrikerFire nominated makes us extremely proud, but to now have this rifle...

Remington Arms Company, LLC, ("Remington") is pleased to announce the Model 700 Ultimate Muzzleloader – the most technologically advanced in-line muzzleloader on market today. The Ultimate Muzzleloader sets a new performance threshold with the use of a closed breech system that provides a cleaner and hotter ignition.  The AMP (Accelerated Muzzleloader Performance) ignition system uses a uniquely-sized brass case with a Remington 9 ½ large magnum rifle primer that is push fed into the breech plug creating a gas seal in the flash hole of the primer (see cutaway below). The result...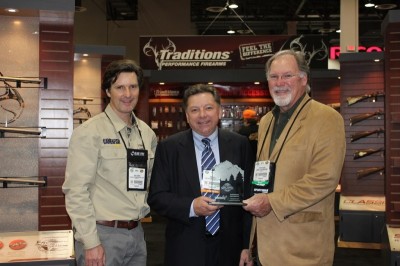 Traditions Performance Firearms, known for their extremely accurate and dependable muzzleloaders, was presented with the 2013 Reader's Choice Award for the Vortek Ultralight by Game & Fish/Sportsman Magazine at the 2014 SHOT Show. The award was presented to Traditions President Tom Hall by Publisher Peter Gross and Special Product/Gear Editor John Geiger. Appearing in the July/August 2013 issue of Game & Fish/Sportsman magazines are the Reader's Choice Award winners, outlining Traditions Firearms' Vortek Ultralight as the winner in the muzzleloader category.  Publisher Peter...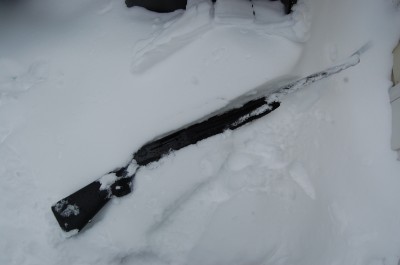 Man, it's cold. Seems to be a common topic of discussion this year, doesn't it? If you're like me, hearing about the polar vortex is getting old, and if one more person says anything about global warming, you just might slap them silly. The good news is that there is still hunting to be done and it doesn't matter how cold it is, you're going. Hopefully your gun still works. Keeping your gun, be it a rifle, pistol, or a shotgun, working properly when the mercury drops below the freezing mark isn't all that difficult. It just takes an extra step here and there to make sure...

The new ACCURA MR muzzleloading Mountain Rifle from CVA joins the company's expanding ACCURA V2 lineup, which is famous for its accurate Bergara barrels. The rifle is designed to handle extreme weather conditions and rough handling in tough terrain. CVA borrowed the action style and stock design from its APEX, the company's muzzleloading/centerfire interchangeable model. Even so, the gun weighs just over 6.35 pounds, a full pound lighter than the APEX, because of its aluminum frame. This weight advantage, combined with the compact 25-inch barrel, makes the ACCURA MR more maneuverable...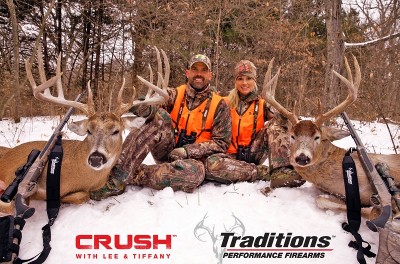 Traditions Performance Firearms
, known for their extremely accurate and dependable muzzleloaders, is proud to announce that they have partnered with the TV show 'Crush with Lee and Tiffany' which airs on The Outdoor Channel. "We are extremely excited about our partnership with Lee and Tiffany. They truly are great ambassadors to the hunting industry and we know that working together will help grow the muzzleloading category and support our sport," states Tom Hall, President of Traditions Firearms. "We feel that this partnership is a...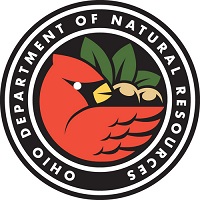 Ohio hunters braved record-setting cold temperatures and howling winds to harvest 16,464 white-tailed deer during the state's four-day muzzleloader season, Jan. 4-7, according to the Ohio Department of Natural Resources (ODNR). The extreme cold that moved across the state during the final two days of the season did not deter some hunters as more than 3,800 deer were checked on Monday and Tuesday. Counties reporting the highest number of deer checked during the 2014 muzzleloader season include: Guernsey (652), Coshocton (630), Muskingum (593), Tuscarawas (592), Belmont (561), Harrison...

Traditions Performance Firearms, known for their extremely accurate and dependable muzzleloaders, is proud to introduce the next innovation in muzzleloading - the patent-pending Vortek StrikerFire LDR. The Vortek StrikerFire LDR can go the distance when you need that long range shot. With a 30" barrel, you get a more complete powder burn translating to increased velocity, better consistency, and better downrange accuracy. Outfitted with a Chromoly barrel, this barrel material is known among centerfires as being extremely strong and accurate. With no external hammer, the Vortek StrikerFire...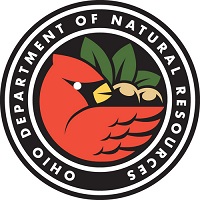 As the calendar turns to 2014, Ohio hunters have another opportunity to pursue white-tailed deer when muzzleloader season opens Saturday, Jan. 4, 2014, according to the Ohio Department of Natural Resources (ODNR). Deer-muzzleloader season runs through Tuesday, Jan. 7, 2014. "Muzzleloader season offers a great late-season opportunity for hunters to bag a white-tailed deer and enjoy Ohio's outdoors with friends and family," said Scott Zody, chief of the ODNR Division of Wildlife. Ohio is one of the top white-tailed deer destinations in the United States. Ohio ranks No. 7 nationally...

The tail-end of muzzleloader season is nearing, and Huntley Ritter, host of this week's Outfitters Built by Ford F-Series, is hoping to wrangle an Oklahoma whitetail before the season ends.  Weather conditions threaten to alert the deer of present danger, but Ritter is determined to persevere on this week's episode of the Outfitters Built by Ford F-Series, airing exclusively on
Sportsman Channel
on Thursday, December 19 at 8:30 p.m. ET/PT. Before Huntley Ritter heads out to experience what Oklahoma whitetail hunting has to offer, he...