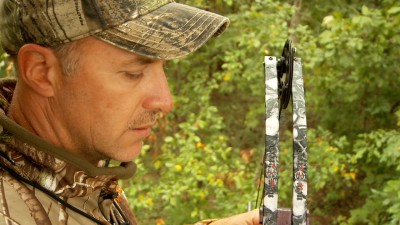 The Hit List crew is at it again this week as Andy Morgan is back in Nebraska looking to catch a break and locate a shooter buck, while Chad Ritter is pulling out all the stops as he hits the woods hard with a muzzleloader in hand. The Hit List presented by Moultrie has shifted into high gear as the season slowly comes to an end. There is still time left to spend in the stand though and there is no doubt Gerald, Andy, Chad and Branch will be there. For a preview of this week's episode follow:
http://bcove.me/zw5unl7w
The Hit List presented by...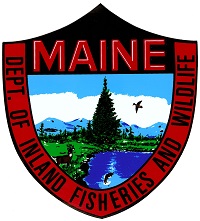 Maine deer hunters will have another chance to bag their deer this fall as the muzzleloader season for deer begins on Monday, December 2nd. In addition the expanded archery season also continues. The firearms season on deer closes with the end of hunting hours on Saturday, November 30th. All indications are this season has been one of the best in recent years in terms on number of deer harvested and the health of the herd. The muzzleloader season for deer runs until December 7th for those in all Wildlife Management Districts, and until December 14th for those in WMDs 12, 13, 15-18,...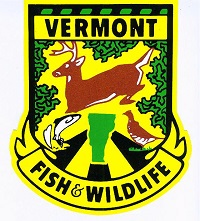 Vermont's hunters will get one final chance for a deer this year during the muzzleloader deer season and the second part of the archery deer season.  The two seasons run at the same time -- December 7-15. A muzzleloader hunter may take one legal buck anywhere in the state.  In addition, a hunter who received a muzzleloader antlerless deer permit may take one antlerless deer in the Wildlife Management Unit (WMU) designated on the permit. An archery hunter may take a legal buck anywhere in the state, provided they didn't take one in the earlier part of archery season.  An archery...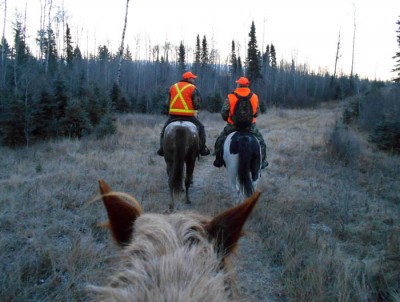 Gray smoke curled from a .50-caliber hole in the ground, signaling the end of my six-day muzzleloader deer hunt in the Duck Mountains Provincial Forest. Firing a muzzleloader's lone round is the easiest way to unload black-powder rifles. There's no cartridge to eject, as with centerfire rifles. No, you "create" each round by pouring powder down the barrel, stuffing in a bullet with a ramrod, and seating it atop the charge like a warhead atop a rocket. To unload, you simply find a small hill, aim into its dirt, cock the hammer and pull the trigger. Boom! When the smoke clears, the...
The Vermont Fish & Wildlife Department is reminding deer hunters that Vermont's youth, rifle, and muzzleloader seasons fall on relatively late dates this year.  Youth weekend is November 9 – 10 and rifle season begins on November 16.  Both seasons are beginning one weekend later than normal.  Muzzleloader season begins on December 7. Vermont's November rifle deer hunting and youth weekend dates are set by law and revolve around Thanksgiving.  Due to the late date for Thanksgiving this year, these deer seasons begin later than usual.  Nearly two weeks will have elapsed between...
Opening day for New Hampshire's regular firearms deer season is November 13, 2013, a date anticipated with great enthusiasm by the state's 60,000 deer hunters. The season runs through December 8 in most of the state, except in Wildlife Management Unit (WMU) A in northern New Hampshire, where it closes December 1 (changes in season length remain in place in Wildlife Management Unit A as part of an effort to improve the buck age-structure of the northern deer herd). The state's popular muzzleloader deer season gets underway on November 2 statewide and runs through November 12. "For...
This weekend marks the first opportunity for adult deer hunters to head to the woods with a firearm as well as the opening of one of the best kept secrets in deer hunting - the annual deer muzzleloader season. Set to run Oct. 26 through Nov. 3, the muzzleloader season attracts fewer hunters than the regular deer gun season that opens in late November. Still, last year there were 21,605 deer harvested by muzzleloader hunters. According to Erik Bartholomew, big game biologist for the Oklahoma Department of  Wildlife Conservation, the deer muzzleloader season is going to be a great time ...
It's all about "firsts" on this week's episode of Legacy Trails TV. Remember your first deer or your first turkey? Then you'll enjoy sharing the adventure as Peyton Koshinski tags her first turkey and first longbeard. Adriana Armstrong gets her first deer with a shotgun, then with a muzzleloader. Peyton follows suit with her first doe, then her first buck; and her little brother Tristin Potts tags his first deer. Stan Potts recalls his first 200-class buck – a hunt for a massive 212 inch typical. And we feature Ray Howell's Kicking Bear Camps for Kids. Legacy Trails TV,...
Early muzzleloader, firearms deer seasons await.
Autumn in Pennsylvania means a change of colors. And, aside from the flaring fall foliage, that change includes the addition of hunter orange to the state's fields and forests. While hunting opportunities exist throughout the year in Pennsylvania, and some fall hunting seasons already are underway, the majority of seasons are entering their stretch runs toward opening day. This weekend hosts four awaited openers – the first day of the regular squirrel hunting season, the opening day of the one-week muzzleloader season...
The Vermont Fish & Wildlife Department says it will be mailing out Vermont antlerless hunting permits for the December muzzleloader season late in October.  The department also says it has some permits available in southwestern Vermont that be purchased on a first-come-first serve basis. "Hunters who drew an antlerless permit in the
lottery drawing
posted on our website are wondering when they will receive their permits," said Fish & Wildlife's Director of Wildlife, Mark Scott.  "We plan on mailing...