Legislation would be First in Canada To Pursue Restitution from Offenders: Minister Mackintosh
Manitoba has introduced first-of-its-kind legislation in Canada that would hold offenders accountable for illegal harvesting of fish or wildlife requiring them to pay restitution above fines already in place, Conservation and Water Stewardship Minister Gord Mackintosh announced today. "Protecting our fish and wildlife for future generations is more important than ever and those who choose to illegally harvest and kill these animals need to compensate Manitobans for this loss," Minister...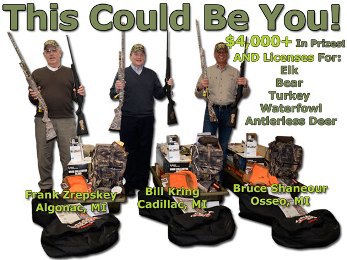 The hunting industry and sportspersons' groups are once again stepping up to support hunting and wildlife management in Michigan by sponsoring the sixth annual Pure Michigan Hunt. "We have the greatest sportspersons' groups and hunting industry right here in Michigan," said Department of Natural Resources wildlife outreach technician Katie Keen. "It's great that we can work together to help the resource, as well as making the dreams of three lucky hunters come true." Every year, three winners are chosen by random drawing to win hunting licenses and gear. Each winner is awarded...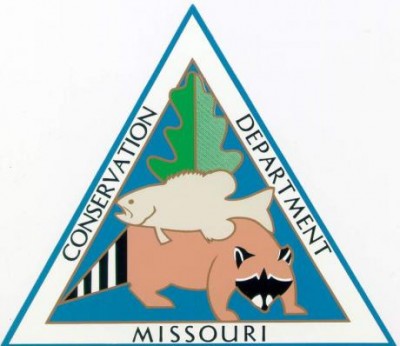 Decrease in deer numbers and resulting hunter and landowner input prompt changes.  The Missouri Conservation Commission approved regulation changes at its meeting today (April 17) in Jefferson City that will reduce the availability of firearm antlerless deer hunting permits from "any number" in most of the state to one in most of the state. Exceptions to this regulation change allow hunters to fill two firearm antlerless deer permits in Chariton, Randolph, Macon, Linn, Sullivan, and Adair counties, which surround the area where chronic wasting disease (CWD) has been found in a small...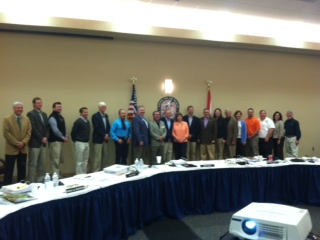 The Florida Fish and Wildlife Conservation Commission (FWC) at its meeting today near Tallahassee announced a partnership with three other conservation organizations to help the northern bobwhite (quail) and youth shooting programs in Florida and Georgia. The four partners are the FWC, the Georgia Department of Natural Resources – Wildlife Resources Division (GADNR), Quail Forever and Tall Timbers Research Station & Land Conservance. All four organizations have signed a memorandum of agreement pledging that they will each provide mutually beneficial support to a project called the...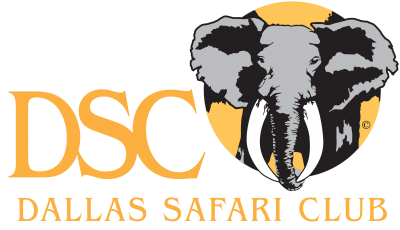 Dallas Safari Club (DSC) is pleased to announce it is renewing life insurance policies for every game warden in Texas in 2014. Currently there are 532 game wardens in Texas. DSC has purchased the insurance policies and covered 100 percent of the premiums since 2005. Each policy is worth $10,000. Over the years, these policies have paid tens of thousands to the families of Texas game wardens who died in the line of duty. "These policies are an expression of support for those who serve on the front lines of conservation in our home state," said Ben Carter, DSC executive director....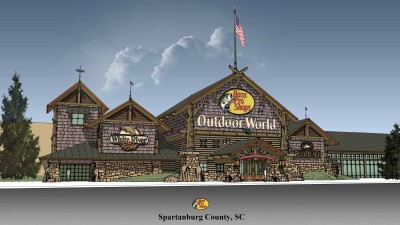 Bass Pro Shops
, an outdoor retailer specializing in hunting, fishing, camping and other related outdoor gear, is proud to announce plans for a new store in Spartanburg County, S.C.  The Bass Pro Shops retail attraction will be located between Greenville and Spartanburg on Interstate 85 at Highway 101.  It will be the primary anchor for a 75-acre mixed use development that will...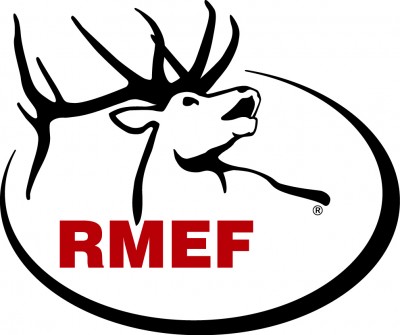 A multi-year project to restore wild elk to their native hills of Virginia is complete thanks to the Rocky Mountain Elk Foundation, its volunteers, the Department of Game and Inland Fisheries and several other partners. "This is a prime example of what can happen when good people work together," said David Allen, RMEF president and CEO. "There is now a growing and sustainable elk herd on the ground in Virginia for the first time in more than four decades." The third and final group of 45 wild elk –14 bulls and 31 cows, 16 of which are pregnant– arrived in Virginia's Buchanan County...

With opening day of Ohio spring turkey season on the horizon, Zink Calls and Avian-X have teamed up with Cabela's to invite you to an evening of Talking Turkey, Friday, April 18 from 6:00pm to 8:00pm. Join Brandon Harmon from Zink Calls and Avian-X as he answers questions and shares tips and tricks for turkey hunters of all skill levels, whether you are new to the woods or have been at it for years. Brandon's lifetime experience of turkey hunting, decoying, and scouting will be sure to have you geared up for your upcoming season. "It's really exciting to have the opportunity to partner...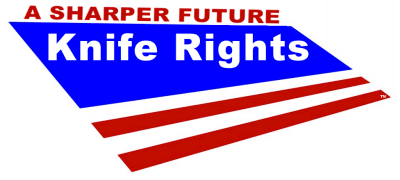 Tennessee Governor Bill Haslam has signed SB1771, Knife Rights' bill repealing the state's antiquated ban on switchblade (automatic) knives and possession of knives over four inches in length "with intent to go armed." a vague law subject to abusive interpretation. As of July 1, 2014, there are no longer any per se illegal knives in Tennessee. Last year Knife Rights passed Knife Law Preemption in Tennessee ensuring that no local jurisdiction can have regulations more restrictive than state law. This means that existing restrictions that banned automatic knives or limited blade length in...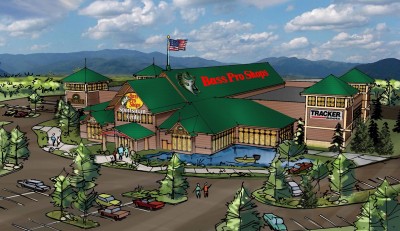 Bass Pro Shops,
an outdoor retailer specializing in hunting, fishing, camping and other related outdoor gear, is proud to announce plans for a new store in Decatur, Ala.  The Bass Pro Shops retail attraction, which is approximately 100,000-square-feet in size, will be located on the south side of Highway 20 at Interstate 65/565.  It will be the primary anchor for the Sweetwater...