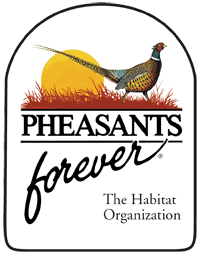 Chapters will use funds to improve habitat for upland wildlife and outdoor youth education
California is home to two new Quail Forever (
QF
) chapters and one new Pheasants Forever (
PF
) chapter. Residents from San Diego County formed the San Diego QF chapter, Bakersfield residents formed the South Valley QF chapter, while residents from Plumas County formed the...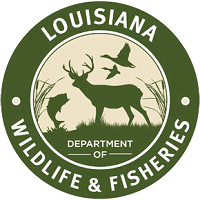 The Louisiana Wildlife and Fisheries Commission (LWFC) today adopted amended notices of intent for the upcoming hunting seasons based on recommendations by the Louisiana Department of Wildlife and Fisheries (LDWF). If approved, beginning with the 2014-2015 small game season, hunters would be allowed a three-day possession limit for rabbit, squirrel and quail. The daily harvest limit would remain eight for rabbits and squirrels, and 10 daily for quail. In additional action taken, the Commission amended the 2014-2015 deer season dates for Area 5 to close the still hunt season on the second...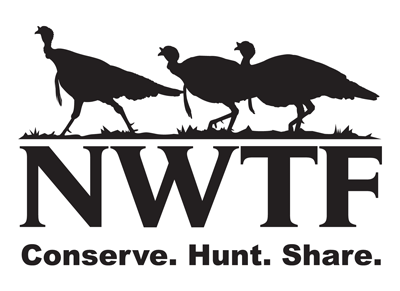 The National Wild Turkey Federation (NWTF)  is inviting you to a night of food, fun and great prizes. The organization is holding their annual banquet March 15, at the Chaffee County Fairgrounds, 10165 County Road 120, Salida. Doors open at 4:30 p.m. and dinner begins at 6 p.m. The NWTF is a national nonprofit organization and a leader in upland wildlife habitat conservation in North America. By working with state, federal and other wildlife agencies, the NWTF has helped restore wild turkey populations and continues to preserve our hunting heritage. Banquet admission includes dinner and...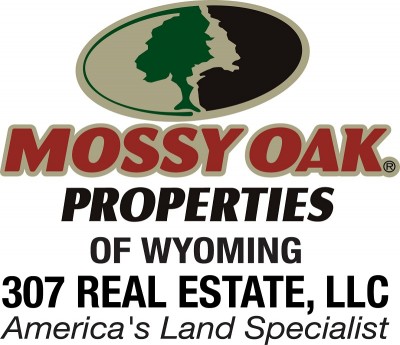 Mossy Oak Properties is pleased to announce the opening of the first Mossy Oak Properties office in the state of Wyoming, with the opening of Mossy Oak Properties of Wyoming-307 Real Estate in Cody. John Parsons and Jake Ivanoff, owners of 307 Real Estate, purchased Sommers and Voerding Real Estate in January of 2014 and soon after, partnered with Mossy Oak Properties of Wyoming to become Mossy Oak Properties of Wyoming-307 Real Estate. Along with Parsons and Ivanoff, agents Jim Sommers, Bill Voerding, John Kendrick, and Greg Sylvester represent over 100 years of real estate experience....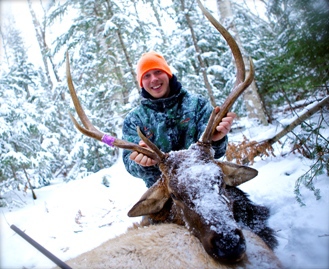 The Pure Michigan Hunt drawing opportunity kicked off March 1. The Department of Natural Resources (DNR) reminds hunters to apply today so they don't miss their chance to win the hunt of a lifetime. There are three lucky winners each year. Fifteen Michigan hunters have won the Pure Michigan Hunt since the drawings started in 2009. Each winner receives an elk, bear, spring and fall turkey, and antlerless deer license and, on opening morning of waterfowl season, winners get first choice at any of Michigan's world-class managed waterfowl hunt areas across the state. The additional prize...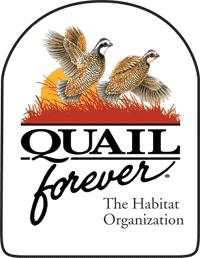 Missouri Quail Forever (
QF
) and Pheasants Forever (
PF
) will hold its 2014 State Habitat Meeting March 14 & 15 at The Courtyard by Marriot in Columbia, Missouri. The event is for QF and PF members interested in improving Missouri's upland habitat and in strengthening youth conservation efforts. The 2014 State Habitat Meeting is sponsored by That Dog Can Hunt TV and MidwayUSA. Open to the public, the state meeting is a chance for local sportsmen/women and chapters to meet with professionals and...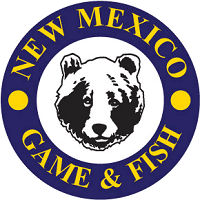 U.S. Fish and Wildlife Service Approves Oil and Gas Industry Candidate Conservation Agreement with Assurances
Private companies in five states have now enrolled more than 2.5 million acres in the Lesser Prairie-Chicken Range-wide Conservation Plan, representing oil and gas, pipelines, electric transmission and wind energy, resulting in nearly $15 million for habitat conservation over the next three years. Added to more than 1.3 million acres of oil and gas leases under conservation agreements in New Mexico, this brings the total industry commitment close to 4 million...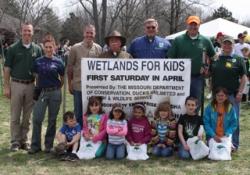 Did you know wetlands support more than 900 species of wildlife, many of them threatened or endangered, in addition to providing us with clean water and flood protection? Join Ducks Unlimited for the upcoming 15th annual Wetlands for Kids Day and you and your children can learn even more about wetlands through engaging hands-on activities and demonstrations. The 2014 Annual Wetlands for Kids Day, hosted by the Missouri Department of Conservation (MDC) and Ducks Unlimited and supported by grants from the Enterprise Foundation, U.S. Bank, and the Mississippi Valley Duck Hunters Association,...

Cabela's Columbus will team up with Buckmasters on Sunday, March 9 from 10:00am - 5:00pm. This is an opportunity for hunters to bring their whitetail deer to Cabela's and have it scored for free, as well as an opportunity for inclusion into the Buckmasters Trophy Records System. Scoring will be conducted by Buckmasters Trophy Records Regional Director and master scorer Edson Waite, with 19 years of scoring experience. He has measured more than 3,000 sets of antlers, and more than 900 of the racks he has scored have been entered in the Buckmasters Trophy Records book. "It's great that...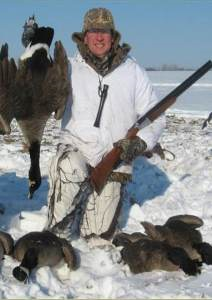 Pheasants Forever (
PF
) recently named Bill Vander Zouwen as the organization's new regional representative for Michigan. Vander Zouwen is a Michigan native and has extensive upland conservation knowledge, having spent the last 20 years at the Wisconsin Department of Natural Resources as the wildlife and landscape ecology section chief. In his new role, Vander Zouwen will work at raising and expending funds on wildlife habitat and conservation, and also with local, state and federal natural resources agencies on behalf of Pheasants Forever....