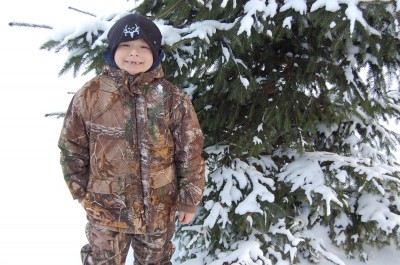 I don't have to tell you that it's cold outside. Even parts of the country that are usually warm are dealing with record lows and some of us in the more northern areas are wondering when we skipped ahead to February. Still, the outdoors beckons us to venture forth---frozen or not. Home base You need good base layers as a start to keeping warm. It's like building a house, you have to have a good foundation. I'm sure that, by now, you've had base layers and layering in general pounded into your head when it comes to staying warm outside. There's good reason for that. What I like...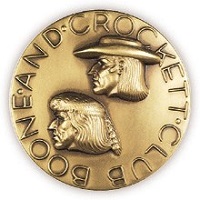 Robert Model of Cody, Wyo., has received the Boone and Crockett Club's Sagamore Hill Medal--the organization's highest honor. Model is only the ninth individual to receive the award since its creation in 1948. A special honor given for distinguished devotion to the objectives of the Club, founded in 1887 by Theodore Roosevelt, the Sagamore Hill Medal is given by the Roosevelt family in memory of past members Theodore, Theodore Jr. and Kermit Roosevelt. The award was presented Sat., Dec. 7, 2013, at the Club's annual meeting in Denver. Model is a longtime leader, past president and...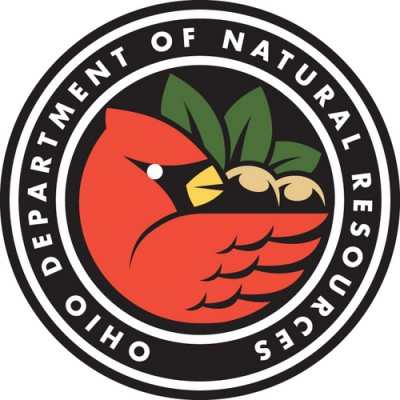 A training academy for individuals interested in becoming hunter education instructors will be offered March 21 and 22, 2014 according to the Ohio Department of Natural Resources (ODNR) Division of Wildlife. Training will be held at the Division of Wildlife District Five Office located at 1076 Old Springfield Pike, Xenia, Ohio 45835.  There is no cost to participate in a hunter education instructor academy.  Those interested in attending must register by calling 1-800-WILDLIFE at least four weeks prior to the academy. Participants must be at least 18 years of age, attend both days of...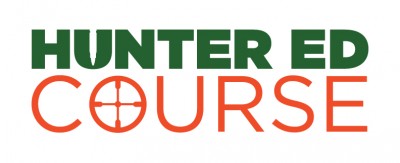 It is a tradition around my house that when my son returns home every Christmas that we head to the pheasant fields for a bird hunt. He generally hasn't hunted since the previous Christmas so the first thing we review is the Hunter Ed Course 12 Rules of Hunter Safety as featured in the
www.HunterEdCourse.com
online hunters safety course. Be sure your firearm is safe to operate. Before every hunt ensure your firearm is safe and operating properly. Check the action for proper operation and that the barrel is free of all obstructions. When...

DataSport has released the 2014 versions of The DataSport Fish & Game Forecast and Doug Hannon's Moon Clock calculator. The company has also released the apps FishCast and HuntCast using activity times from The Forecast and HuntTimes and FishTimes 2014, using peak times from The Moon Clock. Newly designed for the 2014 hunting, fishing and birding season, both Apple and Android apps boasts three elements: 1) Peak activity periods for an extended season starting December 1, 2013; 2) Weather and Sunrise/Sunset times for any place in the world and 3) A flashlight that lets you find your...

Want to earn a living doing something you love in the great outdoors? Now there's a university just for you. The new
University of Outdoors
will be opening its doors summer 2014 in two locations -- Altoona, Ala., and Mesa, Colo., and will be providing its students with useful skills and knowledge essential for developing a career in the out of doors.
Enroll now
and change the course of your future. Do you dream of building a career as... a custom-rod builder, a fly-fishing...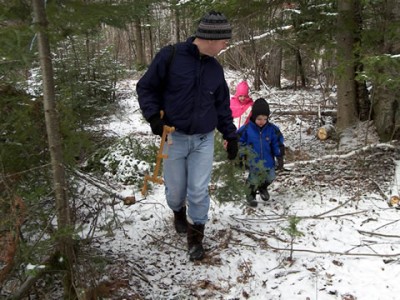 The holiday season is family time. Getting outside anytime of the year is good for your health. In your family, maybe not everyone hunts or fishes---so they need other reasons to spend time outside. Here's three suggestions about ways to get whole family outside in the spirit of Christmas. Cut your own firewood Stands of timber need thinning for trees to grow with optimum health. There are 155 National Forests in 41 states and many other state forests. If you have a wood stove or fireplace, you need wood to burn. You can certainly buy it, but many state and national forests across the...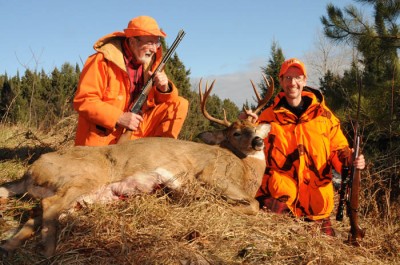 "Storytelling began with Stone Age hunters sitting around a campfire recounting their deeds." Think about that for a second. Hunting didn't just give birth to hunting stories. It gave birth to storytelling itself. The man who made that bold claim was Stephen E. Ambrose, the great American historian who wrote
Band of Brothers
,
 Undaunted Courage
, 
Crazy Horse and Custer
, and other famous works. Ambrose wrote those words about storytelling in the 1996 introduction to a combined printing of two books by Theodore Roosevelt:
Hunting Trips of a Ranchman
...

Maintaining access to the best and most-up-to-date industry information is critical to any business seeking to improve profitability. Fortunately for companies in the hunting, shooting and fishing industries, Southwick Associates will be updating their detailed "Size of Market" reports, as well as rolling out new ones in 2014. Already, forward-thinking business leaders have taken advantage of Southwick Associates' in-depth knowledge of the market and the information found in their market reports. These one-of-a-kind reports deliver details on various segments within the outdoor market...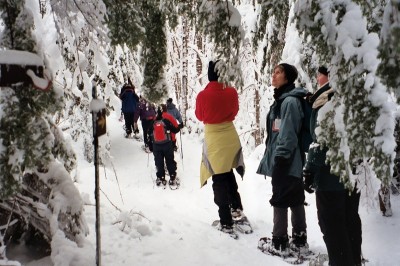 Registration opens January 6 for the 2014 Becoming an Outdoors-Woman (BOW) Winter Workshop, a one-day program where women can learn outdoor skills to enjoy during the winter months. The workshop will be held on Saturday, February 15, 2014 (snow date Sunday, February 16), at the New Hampshire Fish and Game Department's Owl Brook Hunter Education Center in Holderness, N.H. A fee of $55 covers the workshop, lunch and most equipment use.             Participants must be at least 18 years old. A brochure describing the workshop is currently available at
Read more »