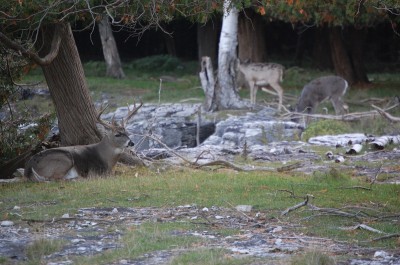 Hunters know a lot of stuff. It's true, just ask them. Hunters in the Great Lake State know even more and a lot of what they know has to do with traditions. Hunting is a sport steeped in tradition, and just about every part of hunting season has some tradition involved with it---whether it's deer camp, a lucky jacket, or anything else. And we all know where we hunt---hunting spots don't have specific names. It's Bob's Ridge, or The Hill. And we all know of a particular swamp that holds the Turdy Point Buck. There are a few other things all Michigan hunters know, too. 1. November has...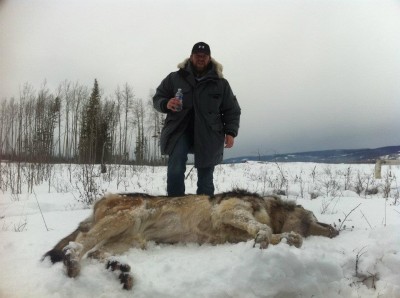 Alaska is home to about 7,000 to 11,000 gray wolves, from the rain forests of the southeastern panhandle---yes, Alaska has rain forests---to the tundra along the Beaufort Sea. However, if you think these massive wolves were taken in Alaska, you're only half right. The true answer is, of course, that these wolves are pure Hollywood. These canines came straight from the master craftsmen behind the 2011 film
The Grey
with Liam Neeson. In the movie, Neeson is hired by an oil company as a professional marksman defending a drill site from Alaska's wolves. After being stranded in a plane...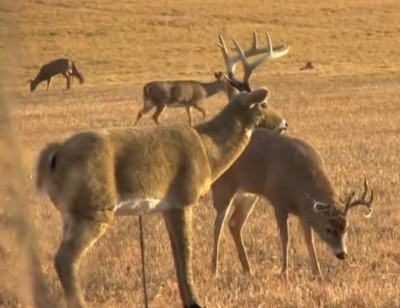 What makes a good hunter is the ability to look back and learn from your mistakes. After all, we're all human and even the most experienced hunters were, at some time, novices. However, most have the good fortune of not having those mistakes be on tape (or SD card). Not everybody has that kind of luck. These are the videos that we watch after a long and frustrating day in the field to lift ourselves up and remember that
everyone
has an off day eventually. Some people just fail with hilarious results. Be warned, there is some vulgar language in the following videos. 1. You can't...

In the Preface to
BAREBOW!
, I mentioned that in early 1998 a friend suggested to me I ought to set my sights on pursuing and completing the North American Super Slam. Once the idea was implanted in my brain, it rather quickly became a major goal in my life, and I wasted no time checking into the possibilities of booking a hunt for polar bear. I knew from my reading that the more radical environmental and animal rights groups were crusading to get all hunting for this species shut down, so while at the 1998 SCI Convention I dropped by the booth of Adventure Northwest and had a talk...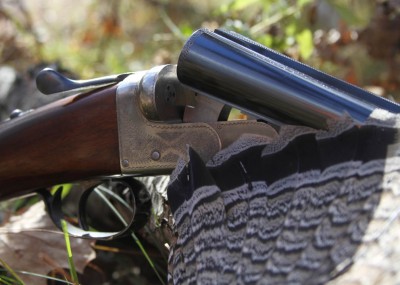 For a day-in-day-out, hunt-everything, and shoot-every-kind-of-clay-target shotgun, I'm sold on a quality semiauto. They're just too good these days. They help reduce felt recoil. They are light and easy to carry. It's easy to find one with slight weight-forward balance to promote follow-through. They make it easy to take a follow-up shot without breaking contact with the gun, added motion, or losing sight picture; and will provide another shot if you need it. And, today, they are made so well, they'll rival the pump or over/under for reliability. Yet there's still a place for the...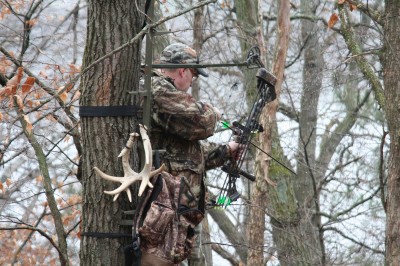 Some treestand locations are good year after year. Finding the right tree based on land features that direct deer movement is an art, but once your find the right place, your annual success is bound to rise.
Most hunters never see a Boone and Crockett scoring buck, much less have a chance to shoot one. Yet I have a bowhunting friend named Jim who shot two of them (a typical and a nontypical) only three years apart. What makes this feat even more impressive is the fact that he shot both of them, and a handful of other mature bucks, from the same tree. He hit the treestand lottery...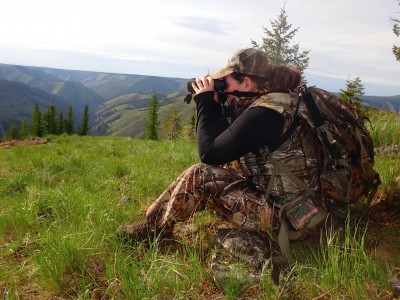 Don't know what to gift the huntress in your life this holiday season? Have no fear, below is a list of eight huntress-approved gift ideas for the outdoorswoman. Próis Hunting & Field Apparel Archtach Down Jacket - $400 A recent addition to the stellar lineup at Próis (hunting clothing made by women, for women), the
Archtach Down Jacket
is sure to please the huntress on your Christmas list. The jacket features 100 percent microfiber Ripstop fabric with durable weather resistance, 800 fill gray goose...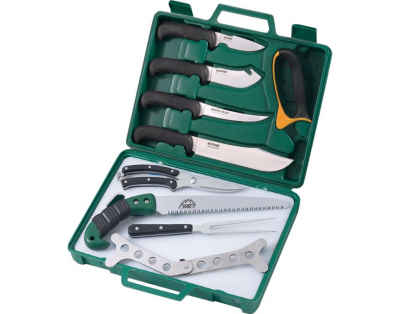 Crisp, cold weather and the beginning of the hunting season signal the start of the holidays. Christmas is our favorite holiday, and Cabela's is where we search to find those distinctive outdoor gifts for our friends and loved ones. No matter what outdoor pastime you or your family are interested in, they have it at Cabela's. Here are some great gift ideas that are certain to warm their hearts and make them smile this holiday season. Check back here often for special holiday pricing and more great deals!
Cabela's Commercial Grade Dehydrator $360--520 You can dehydrate...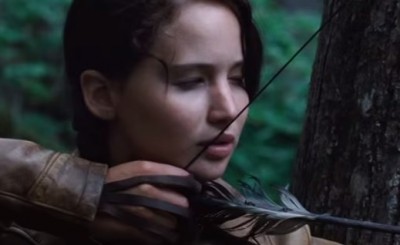 More than ever before, the ranks of hunters in the United States are being swelled by women. So it should come as little surprise that many of the ladies you may be familiar with both in Hollywood and Billboard Top 100 are already hunters themselves. Surveys have shown that the number of women hunters has climbed steadily since the 1980s, but truly began to boom over in just the last few years. Below are seven female celebrities you may not have known were hunters. Some of them have been quite vocal about their support for the activity, while others have taken a vow of silence over the...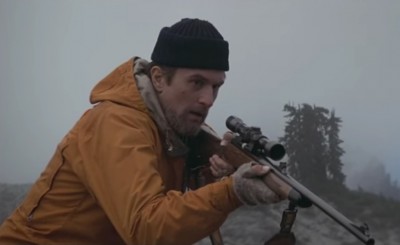 Hunters rarely get a positive portrayal in Hollywood films. Movies love to paint hunters as trigger-happy, gun-toting bumpkins who just want to shoot something. Of course, not all films fall into this trap and with recent movies like
The Hunger Games
, it seems that interest is stirring within the Hollywood machine for a more accurate portrayal of what hunting is. That said, there have been a number of memorable hunting-related scenes in movies throughout the years that have caught our eye. Many veer from the fantastical (dinosaurs from
Jurassic Park: The Lost World
) to the...