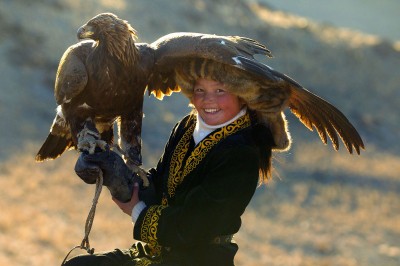 Thirteen-year-old Ashol Pan is one of the few girls being trained in the ancient art of eagle hunting, and she is part of a newly-evolving tradition. According to the
Daily Mail
, Pan was one of several Kazakh eagle hunters that photographer Asher Svidensky met while traveling through Central Asia. The Kazakhs of western Mongolia are some of the very last people left in the world who still hunt with golden eagles. As more boys...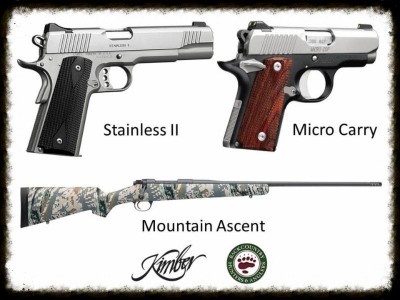 Backcountry Hunters & Anglers announced today that they will be offering several options for those who would like to become life members of the organization.  Those who sign up between now and the end of 2014 can choose a particular life membership plan that allows them to select one of three firearms from Kimber America.  The options are as follows: $1,000 Life Membership includes a Kimber Micro Carry pistol chambered in .380 – The Micro is a new introduction for Kimber and represents the finest concealed carry .380 handgun ever produced.  Again, the BHA partnership with Kimber...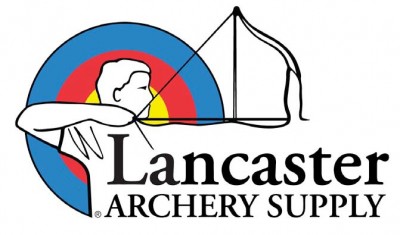 The Pope & Young Club is proud to announce Lancaster Archery Supply as their latest Corporate Partner. "Lancaster Archery Supply is excited about the future of the Pope & Young Club," says Rob Kaufhold, President of Lancaster Archery Supply. "We're proud to be able to assist the leaders and members of Pope & Young as a major voice and representative organization for bow hunting." "If you are an archer, you know Lancaster Archery Supply! We are very proud to be partnered with such a well known leader in the archery industry," says Rick Mowery,...

Chapter 14 in Colonel Craig Boddington's outstanding book,
Fair Chase in North America
, is titled, "The Great North American Cat". His first sentence reads as follows: The cougar is America's most misunderstood game animal. It is a statement with which I wholeheartedly concur. Known variously as a catamount, puma, panther, painter, or mountain lion, the cougar---much like the polar bear---has in recent years been made into an iconic symbol of our vanishing wilderness: portrayed as a noble creature fighting to survive the destruction we humans have visited upon its...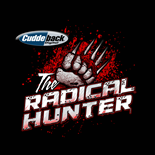 Cuddeback's The Radical Hunter television show hosted by Dick Scorzafava and co-hosted by Rex Summerfield, which airs on Pursuit Channel, has just won five prestigious awards from the New England Outdoor Writers Association. These awards were for Excellence in Broadcasting during the 2013 year in the following categories: Television – Best Hunting Show 1st Place Television – Best Hunting Show 2nd Place Television Best General Outdoors Show 2nd Place Television Best General Outdoors Show 3rd Place DVD – 1st Place Each year the Association honors outstanding examples of...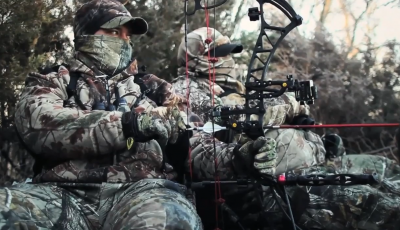 After a winter that many doubted would ever end, turkey hunters are among those most ready for spring. As if the anticipation was not enough, the team behind the award-winning show
Heartland Bowhunter
and
CarbonTV
have partnered up for one of the most unique and ambitious outdoor television offerings this season. "
Full Strut
is a new video series focusing completely on turkey hunting," said Heartland Bowhunter's Mike Hunsucker in an interview with OutdoorHub. "We're in our seventh year of
Heartland Bowhunter,
and we're...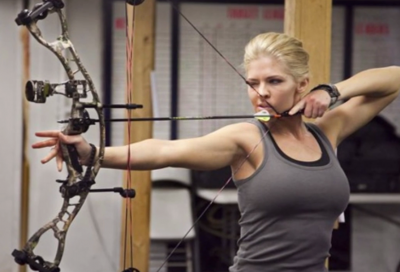 Lifelong hunter and National Guard member Theresa Vail may not be what most people expect from a beauty queen. The 23-year-old broke stereotypes last year when she won the Miss Kansas title, and although she
lost her bid
for the Miss America crown, Vail is already planning her next career move. Once again, Vail is planning on shattering expectations. According to
The Wichita Eagle
, Vail was present at the...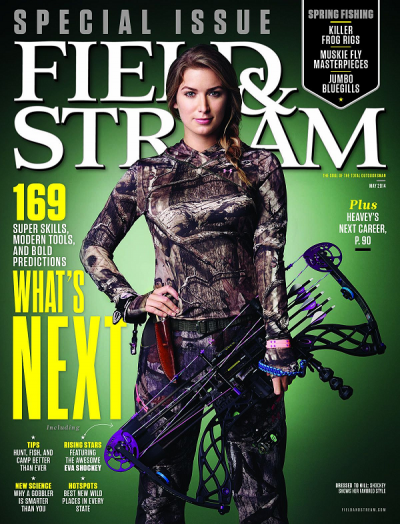 Field & Stream debuted its May "What's Next" issue today, featuring hunting celebrity and TV host Eva Shockey on the cover. Shockey, who stands with her trademark bow, is only the second woman ever to appear solo in a photograph on the cover of the 119-year-old magazine. The "What's Next" issue offers expert opinions on what the future holds for hunting and fishing. Field & Stream's May issue is available on newsstands and on the iPad this week. Shockey, the costar of Jim Shockey's Hunting Adventures on Outdoor Channel, offers her predictions on what the future holds...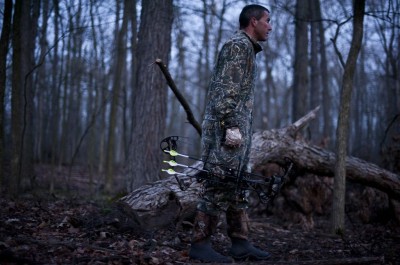 "You are a hunter. It is the best part of you," says David Farbman, author and founder of OutdoorHub. Away from the field, hunters are something else. They are mechanics, farmers, engineers, business leaders, fathers, mothers, and people with a hundred things on their shoulders. But David stresses that treestands and blinds are no places for distractions---nor are they places for worrying about everything else happening in your life. "How many times have you sat in a blind and thought you should be doing a million other things?" David asks. "Things centered around work, family,...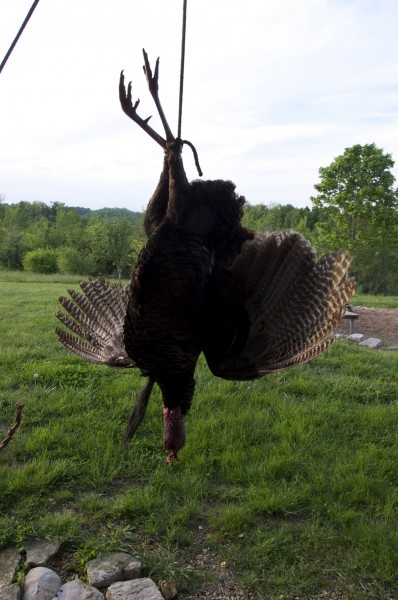 Arthur Farrell sat rocking on the front porch of his cabin on his small farm in southern Tennessee. The evening was overcast with a few rain clouds lurking in the gray plume of Tuesday's final hours. Tree frogs croaked in wonderful harmony around him, a misty fog lingered in the valley below, and a mourning dove cooed just off the front stoop where they fed on sunflower seeds Arthur had put out. Most importantly, a big, mature gobbler in all his glory presented himself to the world (and a lucky hen) on a hillside just to the west. Arthur had just been about to take a ride in his old...