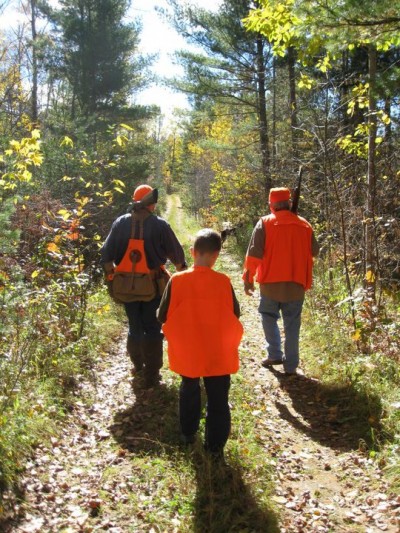 Upland hunters often aspire to bag the American woodcock, one of Michigan's most challenging birds to hunt. Woodcock, or "timber doodles" as they are nicknamed, are small birds that inhabit cover similar to that of the ruffed grouse. Michigan is prime breeding ground for woodcock and as such, is a true hunting destination for those up to the challenge. There are some great reasons to chase doodles this fall across Michigan. 1. There's lots of them Woodcock numbers are stable according to data reported to the Michigan Department of Natural Resources (DNR). According to hunter surveys from...

November, 1994. I had not yet been bitten by the Super Slam bug. The idea of trying to harvest with my bow one of each of North America's 28 big game species still had not infected the tissues of my brain. That was not to happen till 1998. On the other hand, the dream of taking the so-called Grand Slam of our continent's four wild sheep was now well on its way to becoming my first, true hunting obsession. After arrowing my
Dall ram
in 1984, and my
Read more »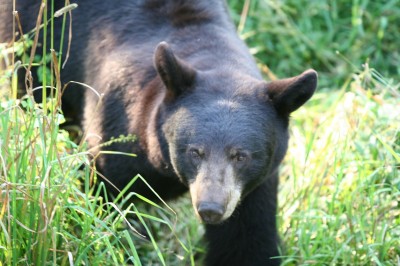 Most bowhunters get their start chasing deer, but when the interest in taking a second species flares up, one big game animal gets more attention than any other: the black bear. If you're a bowhunter who has been thinking about doing a bear hunt, think no more and start acting. Back in the 1990s, I had more than 20 years of deer hunting experience with the bow, but I had always had a hankering to shoot a bear. I knew about the excitement and adrenaline a bear hunt can provide, and I finally took the plunge. I booked a hunt with Chris Ford in north-central Minnesota. I had it...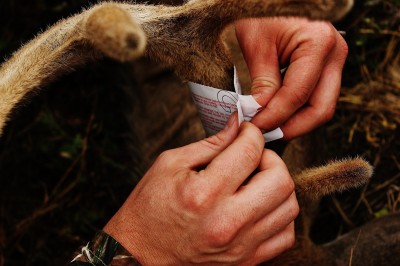 Ever have a hankering for an early-season whitetail bowhunt while the deer still have velvet-covered antlers? Here are the top five destinations to make it happen. Whitetails across North America tend to shed their velvet during the first week in September. Sometimes the fuzz can come off during the last week of August, but the majority will become hard-antlered between September 1 and 7. There are a handful of locations across North America where you can have a great chance of shooting a velvet buck in this time frame. At the tail end of summer, these bucks are in some of their...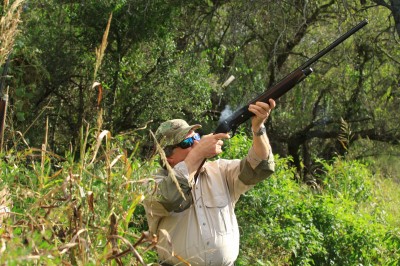 For the devoted wingshooting hunter, spring and summer are filled with clay target shooting. Doves represent the first real hunting opportunity of the fall. Satisfying as a smoked clay target can be, it's never a 100 percent substitute for real feathers on real birds that can make erratic, evasive maneuvers---and result in terrific table fare. That's why the traditional early September opening of dove season is such a big deal. Except for turkey hunting---which is a whole different shotgunning ballgame---you likely have been away from the hunting field since the spring goose seasons...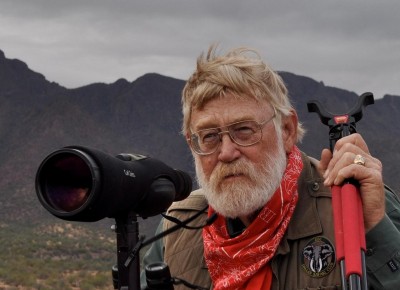 The nice thing about doing something for a long time is learning from experience---and that includes mistakes, too. A legend in the world of hunting, Larry Weishuhn, also known as "Mr. Whitetail," claims he is not an adrenaline junkie, though surviving 13 helicopter accidents might cause one to question his self-assessment. During a recent interview, Weishuhn reflected on a few lessons he had learned over the years. 1. Sports vs. games Hunting and fishing are the only true sports---everything else is a game, according to Mr. Whitetail. "The first animal you take, or the first fish you...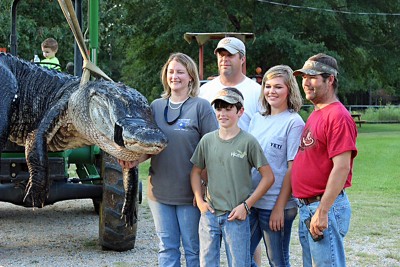 At 5 p.m. on Friday, Mandy Stokes of Thomaston, Alabama, was a wife, mom, and assistant to Dr. Bill Bledsoe at the Camden Veterinary Clinic. Less than 24 hours later, Stokes was an instant, multi-national celebrity. Stokes admits she had no idea what she was getting into during the second night of the Alabama alligator hunting season and, especially, the media feeding frenzy that started when word began to circulate about the 15-foot, 1,011.5-pound alligator that she tagged in the wee hours of this past Saturday morning in a slough near Miller's Ferry Dam on the Alabama River. "I...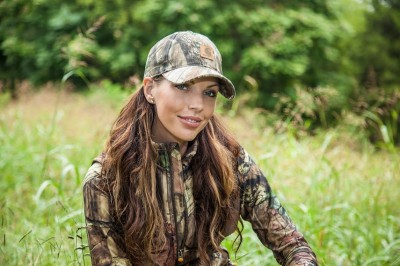 Julie McQueen is the co-host of Brotherhood Outdoors and a producer for Backstage & Backroads Productions. Her passion for hunting and sharing the outdoors with others is evident from her on-camera time and social media pages. I recently had the pleasure of speaking with Julie about her favorite kind of hunting, superpowers, and working side-by-side with her husband. Britney: Please tell us a little about your background in the outdoors. Who introduced you to hunting and fishing? Julie: I grew up on an Indian reservation in Oklahoma where there are plenty of...

In 1989, I was fortunate enough to draw a Rocky Mountain bighorn sheep tag in my home state of Washington. This BAREBOW! Chronicle combines two different stories from BAREBOW!'s 14th chapter. Both misadventures occurred on the same unsuccessful hunt, yet both are worth telling. The Umtanum Unit for which I was drawn was an archery-only unit, and it straddled most of both sides of the Yakima River, from Ellensburg to a point about 10 miles downstream, through what's known as the Ellensburg Canyon. Most of the rugged cliffs along the river were on the south bank, so that was...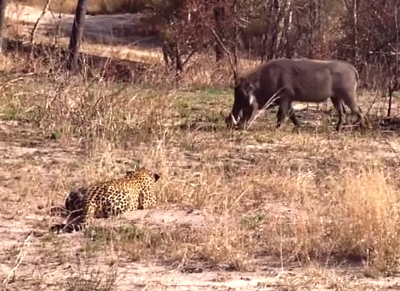 Not every hunt in the animal kingdom ends with a successful harvest. Even predators as fearsome as the leopard have their off-days, and sometimes they simply mess up. A video posted on YouTube by Kruger Sightings shows what should have been a pretty one-sided ambush between a leopard and his prey. After almost two minutes of stalking, the cat makes its move and, well, something obviously went wrong. It may be that the warthog was larger---and much more intimidating---than the leopard expected, or it simply lost interest. Whatever the case, the video is worth a watch. This footage was...