As outfittter and bush pilot Greg Williams spiraled his Cessna downward, banking sharply to the right, my insides felt uncomfortable from the additional pressure, and my hands grabbed my knees in white-knuckled protest. I looked at Greg questioningly. His right arm shot in front of me, finger pointing out my window. "There's a good bull standing down there in that old burn area," he shouted, above the roar of the engine. "Look for the lightest-colored thing you can see, and that will be his paddles." Almost immediately I spotted the big moose 400 feet below us---stationary,...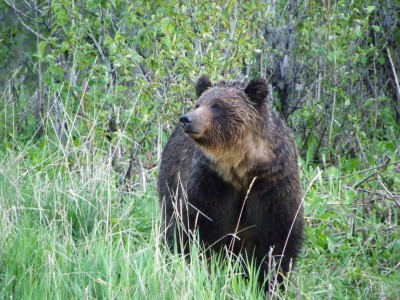 A missing hunter that was found last week in Kananaskis County, Alberta appears to be the latest victim of an uptick in bear encounters across the province. According to the
CBC
, the remains of veteran hunter Rick Cross were found near Picklejar Creek Trail alongside his backpack and rifle. Cross was reported missing on September 6, just one day before search teams recovered his body. Officials from the Royal Canadian Mounted Police (RCMP) confirmed that the cause of...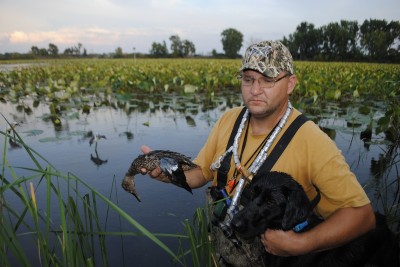 For the first time in 50 years, Michigan duck hunters had an opportunity to start duck hunting well in advance of the usual opener this fall. Michigan duck hunters enjoyed an early teal season the first week of the season and by all accounts, the experiment was a success. Early teal seasons have been a longstanding tradition across much of America, but the special hunt was canceled in the Upper Midwestern states---known in federal waterfowl parlance as "production states"---five decades ago. Lobbying by Southern states, which were concerned about the incidental mortality to non-target...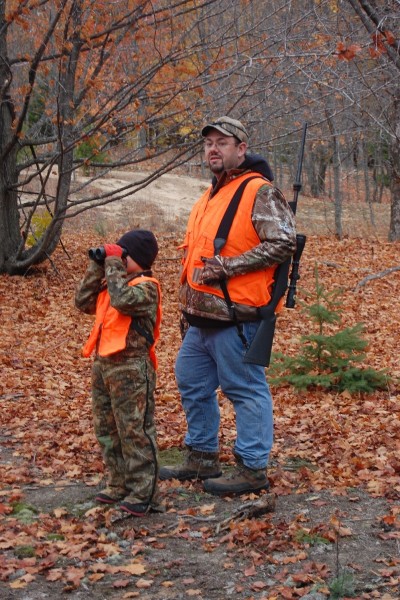 While Michigan offers hunters a plethora of amazing hunting opportunities, deer hunting ranks first in popularity among the state's sportsmen and women. With a huge population of whitetails and a virtual army of hunters going afield each fall, Michigan is a great destination for hunters looking to take part in the rich tradition. With the severity of last winter, the landscape for deer hunters has changed slightly. Still, the outlook is outstanding for another great Michigan deer hunting season. Baby it's cold outside Last winter was brutal, not only in Michigan, but also across most of...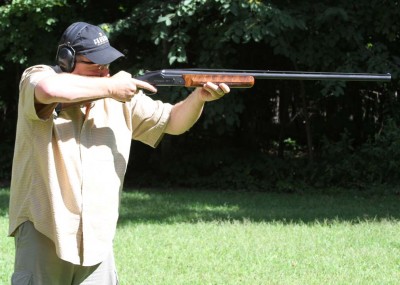 I love shooting. I hate recoil. Call me a wimp. Call me a wussy. Call me anything you like, but it won't change the fact I don't enjoy getting beat up when I'm shooting. The results of recoil from a single, moderate shooting session are annoying and perhaps slightly painful. But where it will really get you is over the course of an avid shooting career. The negative effects of absorbing shotgun recoil for decades can result in serious ailments such as arthritis and even detached retinas.
...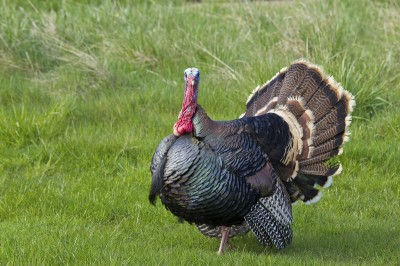 I wanted to get a new detachable-seat turkey vest, but they were expensive---about a hundred bucks. My spouse was shopping with me at the big box, outdoor-specialty store when I grabbed it off the peg. I knew I had a sales job for the early spring purchase. "It will work great," I said. "The seat pops down for a quick and easy spot to sit in the woods, and look at all the pockets in here to carry everything." Hubby scowled. "I can think of a dozen uses for this; I think I'll get it," I replied to his skepticism. Little did he know the turkey vest would work so hard...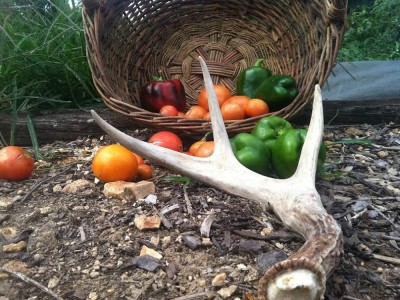 Long ago, our forefathers---George Washington, Davy Crockett, Daniel Boone, Kit Carson, and so many others---could not conceive of the idea of a grocery store. A trading post was the closest they would ever come, but at that time the wheels of socioeconomic evolution were hardly set for supermarkets that allow us to buy everything from meat to butter. Today, we can still live off the land to a certain extent, though many, myself included, are spoiled by the ability to just ordering pizza when cooking seems too arduous a task. I hardly remember cleaning my first deer, though I know it was...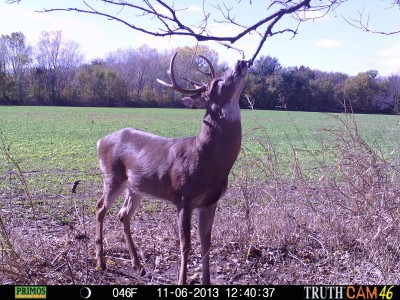 You've gone to a lot of work to plant and maintain your food plots, but for some reason, you aren't seeing the bucks in them during the fall hunting season. Here are four things you may be doing wrong. I have a small property compared to most people who plant food plots to attract deer. However, my small piece of property is surrounded on three sides by a large state park that allows no hunting. This gives me a distinct advantage in some obvious ways, but because I have a very limited space to plant food crops for deer, I have to choose my plantings carefully and there is...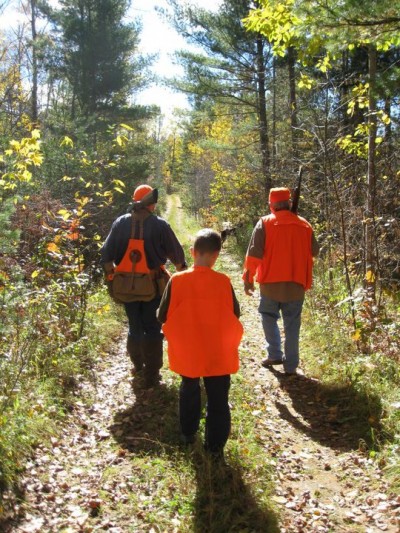 Upland hunters often aspire to bag the American woodcock, one of Michigan's most challenging birds to hunt. Woodcock, or "timber doodles" as they are nicknamed, are small birds that inhabit cover similar to that of the ruffed grouse. Michigan is prime breeding ground for woodcock and as such, is a true hunting destination for those up to the challenge. There are some great reasons to chase doodles this fall across Michigan. 1. There's lots of them Woodcock numbers are stable according to data reported to the Michigan Department of Natural Resources (DNR). According to hunter surveys from...

November, 1994. I had not yet been bitten by the Super Slam bug. The idea of trying to harvest with my bow one of each of North America's 28 big game species still had not infected the tissues of my brain. That was not to happen till 1998. On the other hand, the dream of taking the so-called Grand Slam of our continent's four wild sheep was now well on its way to becoming my first, true hunting obsession. After arrowing my
Dall ram
in 1984, and my
Read more »