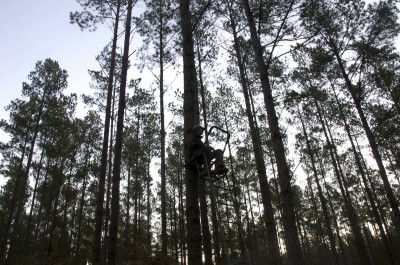 The big buck raked the low limbs, velvet still hanging from his hardened horns. A light dust, creating a momentary haze, blurred the distinct path for my arrow flight. From my stand he was 29 yards, and I'd been watching him for over half an hour rake trees and browse. Occasionally, a doe slipped through the clearing and then off into the thicket where a flick of the tail was the only remaining sign of her presence. Another flick, a flash of white, and then she was gone. And the buck continued on, raking the shrubs, munching on acorns and elevating my heart's beat to an alarming rate....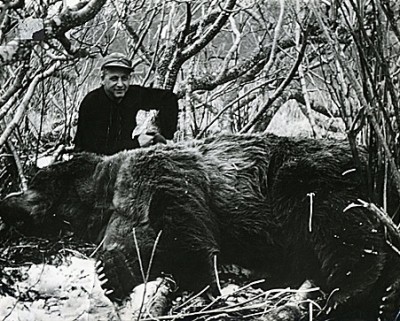 Polar bears, Kodiak bears, grizzly bears, black bears---hunters have taken some giants over the years. Ever wonder where the biggest bears come from? Here's the lowdown on where the biggest bears are likely to be found. Some of the locations will surprise you.
Bears are some of nature's most fascinating creatures. I am sure there are many reasons why so many people have more than just a passing interest in them. Who hasn't been lying in a tent at night when a strange noise suddenly brings the thought of a bear to the front of their consciousness? There are four species of...

The title I've chosen for this story dramatizes the fundamental difference between bowhunting for moose and bowhunting for virtually every other North American big game species. Although I had hunted both Canada moose and Alaska-Yukon moose more than once in the early- to mid-1990s, none of those hunts proved successful---largely, I believe, because I kept trying to use the tactics of stealth and cunning that had served me well on all the other species I'd previously hunted. I have to admit to having been a slow learner in the Moose Department. Gradually, I learned that during the rut...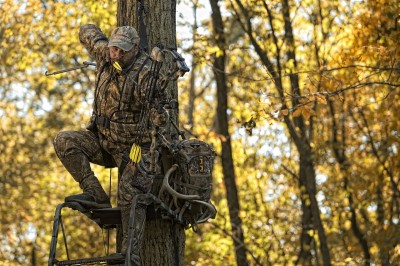 The second day of my first bowhunting road trip to Kansas was looking perfect. The sun was about to make an appearance on the horizon and it was a cold, crisp morning during the rut. Everything pointed towards the possibility of seeing a good buck that day. Sitting in my treestand, I heard footfalls through the dry leaves---a deer was coming. I slowly took my bow off the hanger and clipped my release to the string just as the deer was about to appear in my shooting lane.
CLINK!
 Something fell from my hand and hit the aluminum stand on its way to the ground. My release came apart...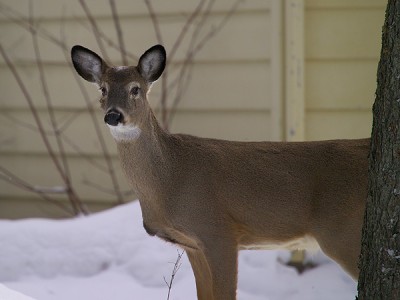 New Jersey wildlife officials confirmed on Friday that the state's first traces of bluetongue virus have been found on two dead deer. According to the
Department of Environmental Protection
, the deer were discovered in Somerset and Morris County last month and tested positive for the disease, which is spread by midge bites. Experts often compare bluetongue disease to the similar epizootic hemorrhagic disease (EHD), as both share the same symptoms, affect the same species, and are not considered contagious. Bluetongue, however, has a...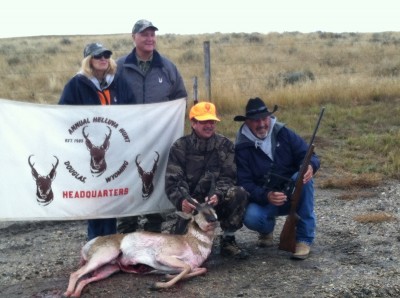 Thirty years ago, a hunter wrote a letter to Jim Zumbo, then-editor of
Outdoor Life
magazine. "It's great you guys write about all your wonderful hunts all over the world," Zumbo recalled the original letter saying, "but what about some of us who can't hunt like that anymore?" Zumbo and friends Gary and Jane Stearns saw that as a challenge. Together with Bill Brown, they founded Helluva Hunt in 1984, offering hunting opportunities to ill, injured, and otherwise physically or visually impaired sportsmen and women. Wyoming's antelope herds have since provided the big...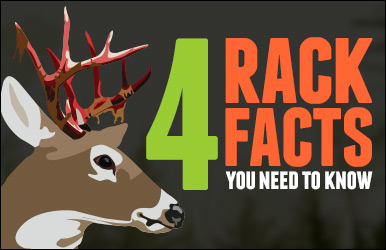 Antlers are the most recognizable part of a deer's body. They're the "trophy" part of a buck that most frequently causes hunters to get the aptly-named 
buck fever
. But to many, there's still a lot of mystery surrounding these bony features. To fix that, we've put together this infographic to help educate hunters and non-hunters alike. Give it a read, and share it around!
After you're done learning about antlers, check out our infographic about deer eyesight here!
...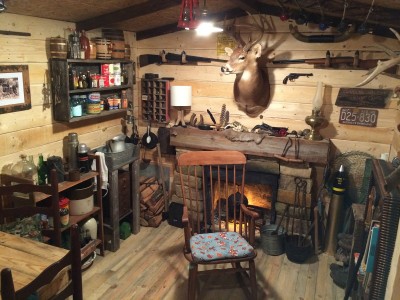 This "hunting lodge" would not be out of place in rural Montana or Idaho. However, the creator of this man cave decided to recreate the hunting lodge experience in his own suburban basement. He even went so far as to create fake windows with lights that can be turned on and off to simulate the rising and setting sun. The best part? He only spent about $107 to build the entire thing (not counting all the gear inside it, of course). ...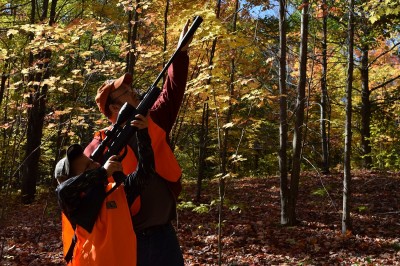 Many hunters remember their first deer or turkey fondly, but few recall their first squirrel. For many sportsmen and women, the very first game animal they chased in the autumn woods was a squirrel (now that you're thinking about it, I'm betting you can remember those tall hardwoods, with leaves full of bursting colors, and the bark of a distant squirrel). Michigan has ample squirrel hunting opportunities for those of us looking to make new memories this fall. Finding squirrels Let's face it, it's not too hard to find decent squirrel hunting habitat in Michigan. With hundreds of...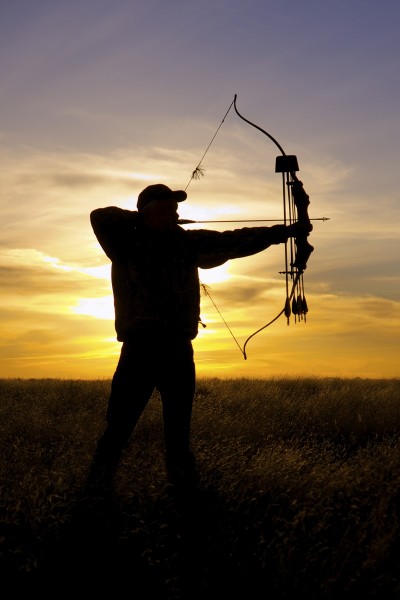 Law enforcement officials in Wyandotte County, Kansas are urging hunters to report anything out of the ordinary in the hopes of solving a 13-year-old missing persons case. The missing person in question is Branson Perry, who was 20 when he was last seen in 2001 near Skidmore, Missouri. Officials are not disclosing why they are focusing on the case now after so many years, especially in Kansas, but it may be related to a recent find. "We have actually found some people that have come forward with some evidence that has been located in some fields or some wooded areas," Lt. Kelli Bailiff...