Many people think of night vision gear as cutting edge technology, and they wouldn't be wrong. As evidenced by their exorbitant price, night vision scopes and goggles are highly sophisticated pieces of technology. Yet scientists are already looking into the next best thing: injecting temporary night vision directly into your eyes. Is it possible? Well, a research group called Science for the Masses has already done it by injecting a chemical called Chlorin e6 (Ce6) into human retinas. Ce6 is commonly used to treat cancer and night blindness in humans, and is occasionally found in some...
Have you ever wanted to go spear hunting but wanted greater range? Are you an experienced bowhunter who wants to try something new---or rather, something very old? Then perhaps you should consider the atlatl. The atlatl is one of the oldest weapons still used in modern hunting today, in many places predating even the most primitive of bows. Essentially a long dart or spear balanced on a thrower, the atlatl can be hurled with great efficiency and stopping power, making it the primary tool of early hunters in many different cultures. Earlier this month world-champion atlatl thrower Dawn...
Tattoos of ungulates like deer, elk, or caribou signify many things. In Native American cultures, they are exalted as symbols of rebirth, pride, strength, and protection. In Europe, inked versions of these animals symbolize grace and creativity. In Asia, deer are considered heralds of good fortune and abundance. In North America, tattoos of deer or elk more often than not show a passion for the hunt, and the animal that is hunted. Still, no matter what you want your tattoos to mean, they still have to look good. Thinking of getting tatted up but don't have a design in mind? These tattoos...
The saying, "It's about the journey, not the destination," exemplifies the award-wining short film,
The Disease
, by showing the thrill of the hunt -- whether or not you end up with a kill. Directed by Nathaniel Maddux,
The Disease
is a story of one man's addiction to all things turkey hunting. The star of this short film, Redbeard, is consumed by a passion for wild turkey hunting. He tells his story not only by the sound of his voice, but by showing the you just how beautiful a passionate life can be. The viewer is taken on...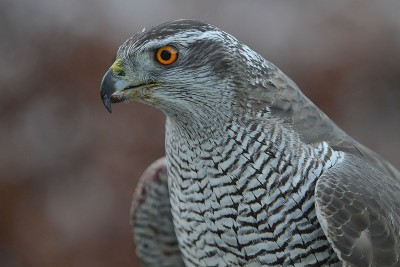 An Idaho woman charged with killing a falconer's bird in January now faces up to 6 months in jail and a maximum of $5,000 in fines. According to the
New York Daily News
, 60-year-old Patti McDonald said she was upset that the falconer was hunting ducks with an 8-year-old falcon named Hornet in Kootenai County, so she decided to attack the bird when it landed. McDonald allegedly took off a heavy beaded scarf and proceeded to pummel the falcon, which was raised around humans and...
The next time you pick up your bow---whether for archery season or for practice---it may be fitting to take a moment to think back on all the great bowmen, competitors, and inventors that made archery what it is today. Of course, with a sport that stretches back to the very beginning of human civilization, that can be a hard task. So here we have listed the seven greatest archers to ever contribute to the bow and arrow, and the sport's resurgence in not only hunting, but also the competitive field. Art Young 1883 - 1935 https://youtu.be/3ScriCsKK-o Often called a true sportsmen and...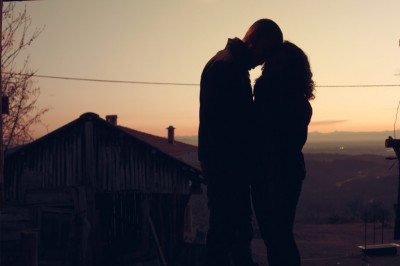 How do you feel after a hunt? Exhilarated? Hungry? Just plain tired? According to a study by researchers at UC Santa Barbara, male hunters returning from the field may experience a sudden rise in oxytocin, the so-called "love hormone." This nickname is somewhat misleading since oxytocin not only promotes sexual arousal, but also a wide range of other benefits such as increasing sociability, reducing stress, reducing pain, healing wounds, and there is even some evidence of the hormone acting as anti-depressant. Overall, scientists say the hormone may make hunters more empathetic, which helps...
What is your stance on wolves? WWE legend Shawn Michaels and Keith Mark of
 MacMillan River Adventures
takes on the controversial issue of wolf hunting and management in this video. ...
Are you looking for a tough turkey hunting challenge to undertake this spring? Try this! Pick out a public hunting area in one of the Southern states, go in blind, and attempt to shoot yourself a longbeard Eastern turkey! If you find success on an even half-consistent basis, and you've undoubtedly earned the right to call yourself a turkey hunter! To up the odds of success, pick out a public area known for producing turkeys.  Here are some recommendations (and a couple of warnings) from across the South. Alabama Even when turkeys didn't exist in much of the United States, they were...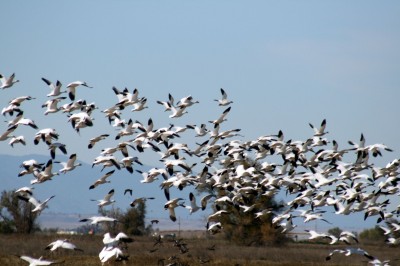 Should you duck and cover? Idaho wildlife officials have
confirmed
that thousands of migrating snow geese are being found dead across the state, seemingly dropping straight out of the air. The carcasses were first discovered at Camas National Wildlife Refuge near Dubois last week, but soon spread to the towns of Terreton and Roberts, where birds on the return leg of their journey to Alaska have collapsed and died. The migration is one that the geese undertake every spring, so why are they dropping dead...