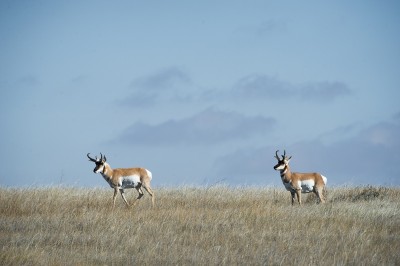 For some, antelope are an animal that they pursue year after year. But for others, an antelope hunt is a once-in-a-lifetime event. Knowing how to judge an antelope on the hoof can be quite difficult, making it very easy to mistake 5 inches for 10. This can potentially make for a lot of ground shrinkage and disappointment. When it comes to field judging, there are only three things to look for: length of horn, length of prong, and mass. With a few simple tricks, antelope can become one of the easiest animals in North America to score on the hoof. Length of horn When field judging the...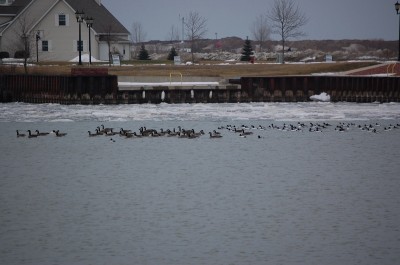 For those of us who would rather hunt ducks and geese than deer, November is just as special of a time for us as it is for those chasing whitetails around. Sure, we Michigan sportsmen and women have been able to hunt birds since the beginning of September, but the next-to-the-last month of the year is cold. Winter is just around the corner and the North Country is already frozen, meaning the big push is upon us. We all know about the gales of November. This time of year brings unpredictable weather patterns and the first real snow of the year. It also brings huge flocks of geese and the...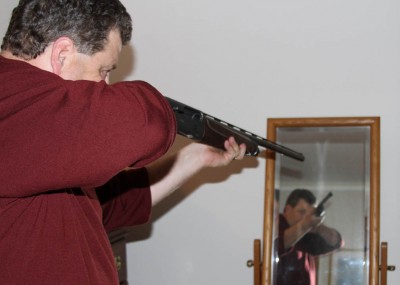 Winter's coming. For a lot of us, that means shotgunning becomes a pain in the...thermometer! I tend to think I love all forms of shotgunning more than the next guy, but in zero or below-zero temps I find I love them a lot less. If I work up the fortitude to shoot trap in January or go on a last-day-of-the-season pheasant hunt, there's always the inconvenience of accommodating bulky jackets with shorter stocks. Even if you don't live in the North Country, getting to the range can be tough to squeeze into a busy day---and shooting (or even drilling) in the backyard might earn a...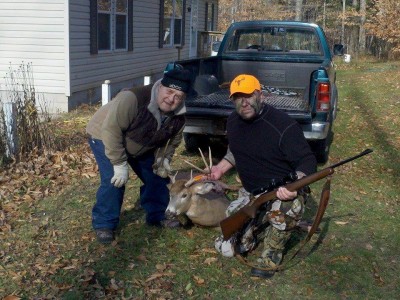 It's late in the evening November 14, and you're digging through a box of stuff in the closet. You're frantically searching for those blaze orange gloves you just know you have somewhere. You're probably laughing right now, because we've all been there and done exactly that. There are always a few things that end up waiting until the last minute before deer season gets here. I'm going to try really hard to not let it happen to me again this season. Michigan's firearm deer season happens every year on November 15. For many of us, it's like a holiday. Schools are closed, vacation time saved...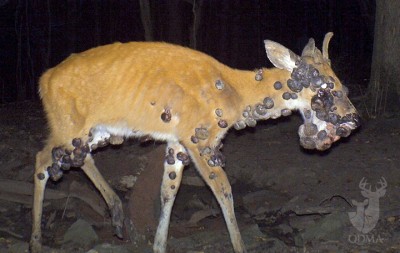 Like any other animal, deer are susceptible to a host of contagious diseases, illnesses, and nasty parasites. While only a small percentage of deer actually fall prey to these ailments, some of these diseases are very dangerous. It is not unheard of for entire herds of captive deer to be destroyed to keep some diseases, such as chronic wasting disease, from spreading to wild populations. Even though most deer illnesses are harmless to humans, it is still important to be educated about them. Hunters discover all the time that the animals they harvest are less than healthy, and this quick guide...
More and more big bucks are showing up in suburban areas. If you find the right small property and get permission to hunt there, you might be surprised to see what walks by your stand.
I've seen some really nice deer in some really weird places. Often these places are in parks on the outskirts of cities, and even more often, big bucks live in bedroom communities where the habitat may not be ideal, but the hunting pressure is minimal or even nonexistent. Take for example the experience of Josh Runksmeier, a friend of mine who was discussing deer with a coworker who told him...
Scrapes are one of the whitetail's most important communication tools. Here's how to make one of your own and really get the attention of the area's bucks.
I have read several scientific studies on the way bucks visit scrapes. The majority of these studies were done with trail cameras positioned so they would take a photo of a buck at the scrape and record the time. Every one of these studies showed that the vast majority of mature bucks (85 to 95 percent) visited the scrapes under cover of darkness. I have two issues with these studies. First off, they did not add any...
Whether this season will see you making your first out-of-state or out-of-country trip with a shotgun or your thousandth, here are some time-tested tips for getting from Point A to B with no stress! 1. Leave your gun at home. If you're planning a trip to a distant location like Argentina for doves, look into renting guns from your outfitter. There's pleasure in shooting your own guns, but you owe it to yourself to compare that benefit with the reduced stress of international airline travel without guns. Purely comparing costs, it's likely a wash. Import permits and inspection fees to...
This week's recipe is a shout-out to my brother, Luke. It is tradition in our house to enjoy your favorite meal on your birthday, and Luke's was two weeks ago. Growing up in the Cincinnati area, chili-spaghetti has always been a staple in our house. As a matter of fact, the night before my mother went into labor with Luke, she ate chili-spaghetti! Including some personally-harvested venison in this dish will only make it
more 
mouthwatering. Serves: 8 to 10 in large portions Prep time: 30 minutes Total time: 3 hours Ingredients 3 pounds boneless venison shoulder...
Outside of hunting, this time of year means one thing to my family: football. An extension of football is tailgating. One of my favorite tailgating dishes is a play on the Bleu Cheese Burger from the Thurman Café in Columbus, Ohio. Imagine a three-quarter-pound, all-beef patty topped with a ginormous amount of bacon, loads of mozzarella, a ton of blue cheese, and a mountain of mushrooms! For clean up, forget the napkins and invest in a pressure washer. You feel me? Although juicy, tender, and forever scrumptious, the burger often leads to stains on my Buckeyes jersey. Have no fear, this...