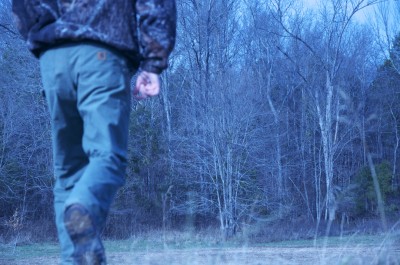 Perhaps the title is a bit inappropriate, as you train for physical sport and you train for battle---turkeys, not so much. But it's the best I can come up with for the time being, so that's how it'll remain. P90X and Crossfit Training have become extremely popular within our culture of do-gooders. What I can't figure out is what exactly 99 percent of the population is "training" for. Perhaps the fifty emails they have to read on Monday morning? Let me turn down the intensity by saying that being in decent shape for turkey season is pretty important. Imagine calling a hot bird....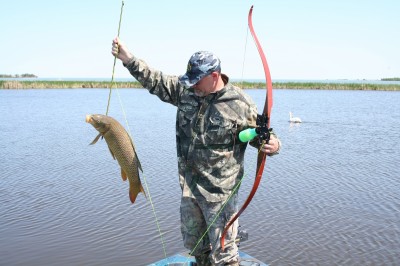 Spring and summer bowfishing is looked at as a way to keep your muscles and instincts in tune for bowhunting, but it's more than that---it's just plain fun.
Bowfishing equipment has evolved a lot since I started trying it out 40 years ago; there is some high-tech stuff out there. This probably sounds crazy, but my favorite bowfishing set-up features a Ben Pearson recurve that I got out of the "Free" box at a garage sale. No kidding. That's one of the things that makes bowfishing so great: you can make it as simple or as complicated as you want, and anyone can easily...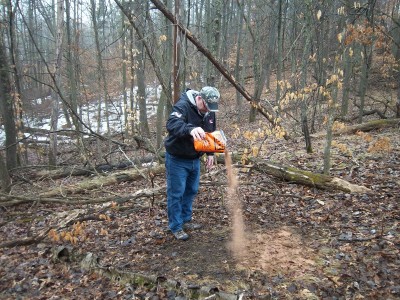 Spring isn't just for fishing and turkey hunting. Serious whitetail hunters crave opportunities to learn more about whitetails year-round, and I'm one of them. Those first nice days of the season, when the snow melts off and the woods are coming alive with life once again, are great times to get out to the properties you hunt and look them over. You will be surprised at what you will learn. Here are six reasons I like prospecting for bucks in the springtime. Spring scouting helps me learn how deer use terrain features. During the fall, leaves are dropping, which covers up a lot of the...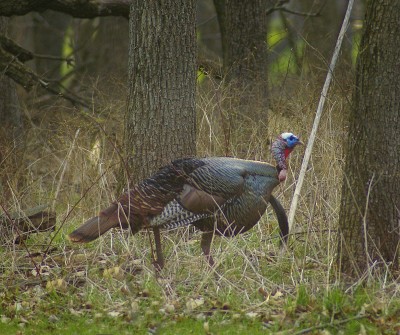 Most turkey hunters, especially those that are new to it, feel that is always a necessity to use decoys when turkey hunting. The truth is, however, that there are times and situations where lugging them around is not only unnecessary, but possibly even futile. There are those cantankerous, wary old gobblers who are nearly unkillable by typical turkey hunting methods. I have hunted such birds, and in doing so figured out that decoys will not do you any good on these guys. The birds I am talking about are the ones that either won't gobble at all, or that will only gobble once or twice on...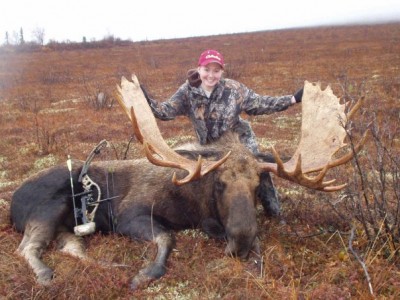 How many times have you seen someone on a social media site posing the question, "If you could go anywhere and hunt anything, what would it be?" I used to answer those truthfully, but it got to be rather redundant and kind of depressing. So I started answering with the most off-the-wall thing I could think of. "Unicorns on Easter Island," was a fun one. There are ways to make a dream hunting trip come true, however, that are much more realistic. The place to start is by being honest with yourself. Where do you really want to go, and how much can you afford to spend doing it? From...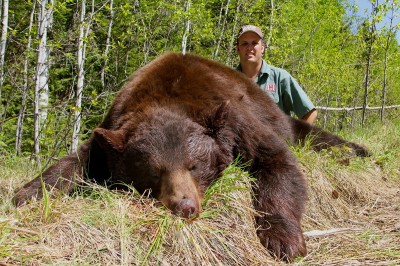 Spring or fall, bear hunting has it all, but the opportunities presented by a spring bear hunt can be amazing, with sightings of dozens of bears per week a common occurrence. Here are three great options for bear hunting this spring.
Until I got into bear hunting, I always thought spring was for fishing. Not anymore. I am totally in love with spring bear hunting, and I can't imagine a year without it. My first spring bear hunt was a bait hunt in Manitoba, and from there I have done several more bait hunts, plus a spot and stalk hunt in British Columbia and a hound hunt in Idaho....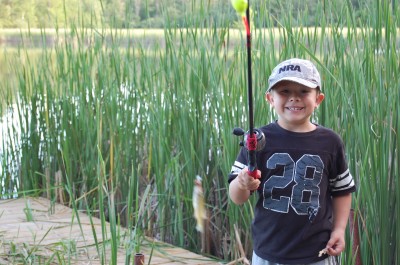 I know you've all heard it a thousand times. When I was a kid, we didn't have all these new fangled do-dads. We had the outdoors and a stick and a rock to play with, and we turned out okay. Well it's not so easy today, is it? Have you seen the video games kids have today? As both an outdoorsman and a parent, I want my kids to experience the outdoors and love it as much as I do. My kids love to do things outside, but they are young and there are so many distractions for them. Saying that kids like video games is almost cliché, but it's true, and now tablet computers have all kinds...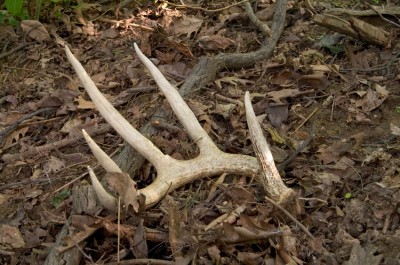 These eight tips will help you find more shed antlers this year. And this video on building a shed antler trap is guaranteed to be a real eye-opener!
I found my first whitetail shed antler purely by accident. I was setting fox traps along a brushy fencerow and there was a shed antler which had been lying there for the better part of a year. I picked it up and brought it home. Despite the fact that it was somewhat chewed up, it was clear this antler came from a big 10-point buck. I became fascinated by the amazing phenomenon of antlers. Antlers are the fastest form of animal...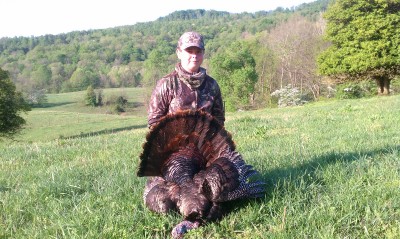 Turkey season: it's just not long enough. If you love turkey hunting and find yourself wishing you could just do more of it, you can. Here in my home state of Indiana, our spring turkey season is only open for two-and-half weeks, and that is simply not enough for me. A season that opens in late April and closes in early to mid-May with a bag limit of one bird just doesn't do it for me anymore. I enjoy turkey hunting too much to only spend a couple of weeks out of the year doing it. Luckily I found a remedy for my turkey hunting addiction: hunting in multiple states. It's easier than...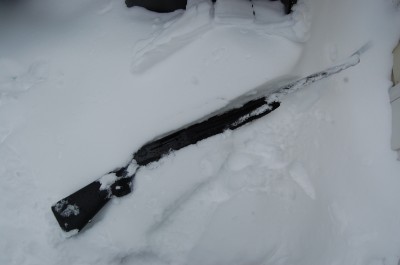 Man, it's cold. Seems to be a common topic of discussion this year, doesn't it? If you're like me, hearing about the polar vortex is getting old, and if one more person says anything about global warming, you just might slap them silly. The good news is that there is still hunting to be done and it doesn't matter how cold it is, you're going. Hopefully your gun still works. Keeping your gun, be it a rifle, pistol, or a shotgun, working properly when the mercury drops below the freezing mark isn't all that difficult. It just takes an extra step here and there to make sure...