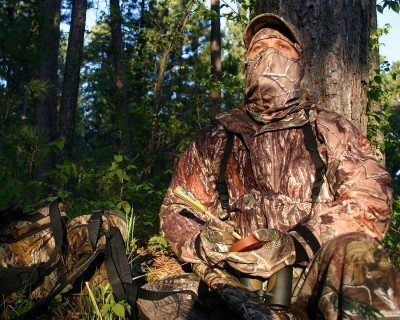 I don't remember it being this way in my carefree days of youth, but ticks have become a turkey hunting fact of life. As you read this, chances are good somewhere there's a tick crawling up the leg of some unsuspecting turkey hunter sitting in the woods. In any pursuit that involves hiking through the woods or even the grasslands, there are ticks out there waiting to suck your blood. Losing a few corpuscles won't harm you that much, but some ticks may leave you with a longer-lasting parting gift. The list of tickborne diseases just keeps growing. Take it from someone who spent five days...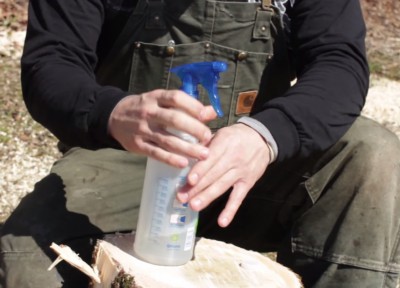 As the weather warms and the last vestiges of winter melt away, millions of Americans are looking forward to enjoying spring outside. Yet it seems that every year we are warned about the presence of ticks---annoying and potentially dangerous pests that can be can be found in many parts of the United States. If you intend on spending some quality time outside, make sure you keep yourself and your loved ones protected. Blacklegged ticks can transmit lyme disease and other tickborne illnesses, so knowing how to perform daily tick checks or removing a live tick is vital to your continued good...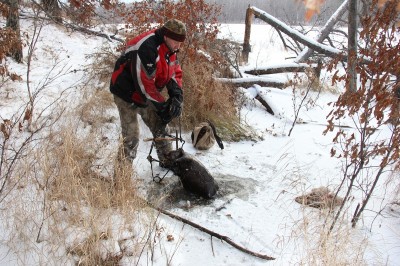 Whether you are a seasoned veteran trapper or a novice looking for some extra money and a chance to get outdoors after being cooped up all winter, spring beaver trapping is a great opportunity.
A few years ago my young teenage son Sterling and a couple of his buddies decided to go on a camping trip in the forest. Google Earth showed dozens of small lakes in the wooded area near our Minnesota home. Sterling picked a lake well out into the forest and off they went on a camping expedition. This is not a story about camping, of course, but about the beavers he discovered in this...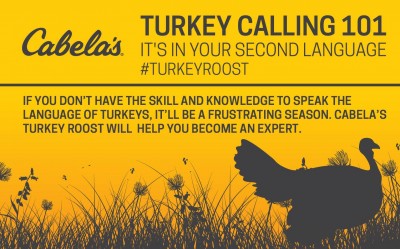 If you don't have the skill and knowledge to speak the language of turkeys, it'll be a frustrating season.
Cabela's Turkey Roost
will help you become an expert.
...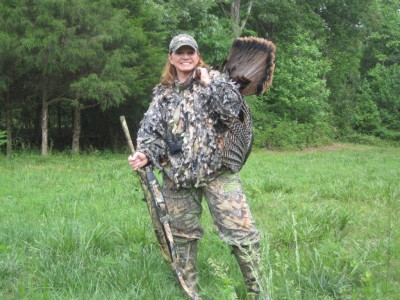 For some some, March Madness refers to basketball. For us sportsmen and women, it means turkey hunting. Just as young basketball players master a basic lay-up before attempting to execute a slam dunk or spend proportionally more time on free throws than three-pointers in their formative years, turkey hunters continually practice their calling skills. There is an order, however, to the difficulty of executing turkey calls. Follow these steps to work your way up for the big dance known as turkey hunting season. While there is no such thing as a completely "easy" turkey call, using locator...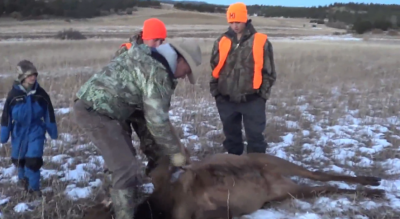 If you're a veteran bowhunter and outfitter like
Fred Eichler
, chances are that you've had some time to hone your skills. One of those would undoubtedly be field dressing fresh kills. In the video below from 
The Sporing Chef
, Eichler shows you how to field dress an elk with a three-inch knife in just over two and a half minutes. ...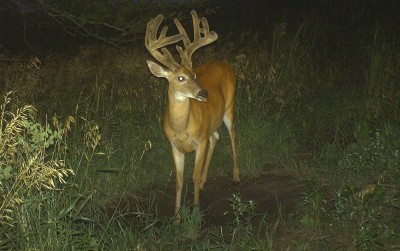 Don't put your trail cameras away after the season! Here's a calendar showing where your cameras should be placed throughout the year to help you learn more about the deer and increase your odds of bagging a big one next season.
The use of trail cameras has become a sport in and of itself. Camera users have come up with all kinds of creative ways to use the cameras to monitor wildlife activity and learn more about many different animals. Yet most deer hunters still bring the cameras out before the season and store them away after the hunt is over. That can be a mistake,...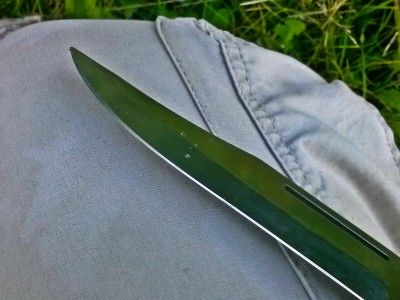 The odds are that if you own a knife, you have already perused the different knife sharpeners out on the market today and probably balked at their prices. $150 for a Japanese water stone, or double that for a belt sharpener? Surely there has to be a better---and most importantly---cheaper alternative. Whether you use your knives for hunting, fishing, or bushcraft, you don't exactly need an edge that can slice through atoms. All you need is something that will get the job done. So below are five inexpensive---practically free---methods of putting an edge on your knife without spending the big...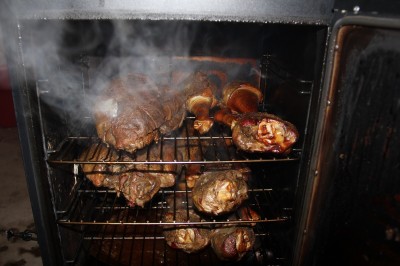 This past fall, my wife shot her first deer in 32 years. Before you read the rest of this article,
you may want to watch the video here
. As you can see, she hadn't hunted for 32 years, but she shot a deer in the first half hour of hunting this fall. Toward the end of the video you can hear me say something to the effect that it will be a good eating deer---and she says she knows what that means! A trophy is in the eye of the beholder, and this deer was a trophy for the two of us. It left me with some decisions to make. We eat a lot of wild game...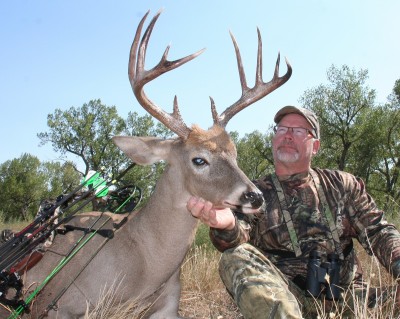 Outdoor television's exploding popularity in the past 15 years has caused some significant changes in the landscape for hunters. No doubt it has created a surge in popularity, and outdoor TV has also launched some products that wouldn't have seen the same quick growth if they didn't have the mass medium of TV to get their message to the masses. Another noticeable impact of hunting television shows has been the eye-opening revelation about what's available when it comes to deer hunting across the whitetail's range. Hunters from the East Coast, the Southeastern United States, and...