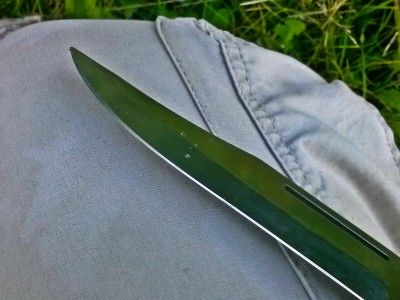 The odds are that if you own a knife, you have already perused the different knife sharpeners out on the market today and probably balked at their prices. $150 for a Japanese water stone, or double that for a belt sharpener? Surely there has to be a better---and most importantly---cheaper alternative. Whether you use your knives for hunting, fishing, or bushcraft, you don't exactly need an edge that can slice through atoms. All you need is something that will get the job done. So below are five inexpensive---practically free---methods of putting an edge on your knife without spending the big...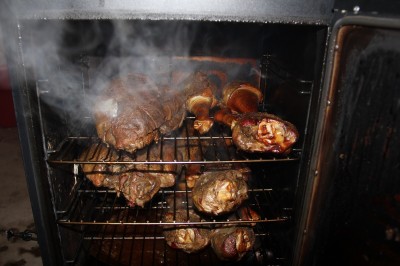 This past fall, my wife shot her first deer in 32 years. Before you read the rest of this article,
you may want to watch the video here
. As you can see, she hadn't hunted for 32 years, but she shot a deer in the first half hour of hunting this fall. Toward the end of the video you can hear me say something to the effect that it will be a good eating deer---and she says she knows what that means! A trophy is in the eye of the beholder, and this deer was a trophy for the two of us. It left me with some decisions to make. We eat a lot of wild game...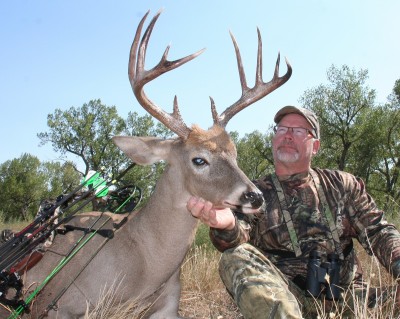 Outdoor television's exploding popularity in the past 15 years has caused some significant changes in the landscape for hunters. No doubt it has created a surge in popularity, and outdoor TV has also launched some products that wouldn't have seen the same quick growth if they didn't have the mass medium of TV to get their message to the masses. Another noticeable impact of hunting television shows has been the eye-opening revelation about what's available when it comes to deer hunting across the whitetail's range. Hunters from the East Coast, the Southeastern United States, and...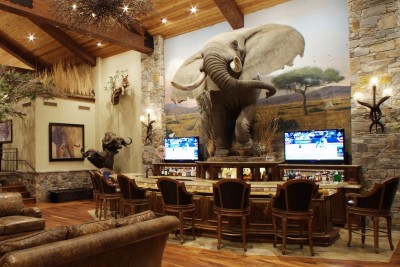 Whether you call it a trophy room or game room, in reality it's a memory room. Inside is a gallery of the best mementos and artifacts from time spent outdoors. It's a place that celebrates the beauty of field and forest, stream and sea. It's where we go to relive the thrill of our sporting adventures, and to respect and admire our quarry. How to design and build these special rooms is the topic of an annual seminar held as part of the Dallas Safari Club (DSC) convention and expo in Dallas. The event, most recently held January 15 to 18, 2015, is Texas' biggest showcase of hunting...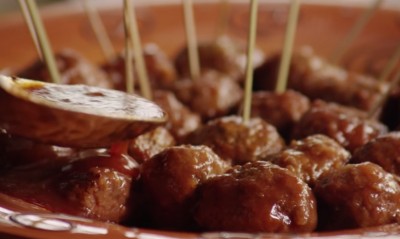 Whether you are a Patriots fan, a Seahawks fan, or none of the above, just about everybody agrees that the food is one of the best parts of game day. It is also a very necessary part, unless you want to be shunned by your guests and former friends by not providing adequate grub. So you could make a last minute run to the supermarket and scrounge up some chips and some of that disgusting prepackaged five-layered dip, or you could do your shopping in the great outdoors. Here are seven easy-to-make wild game recipes that will be sure to make you the host of the year for Super Bowl XLIX. Some...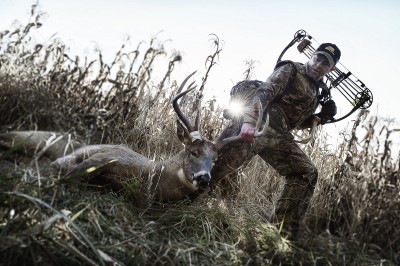 Acquiring a deer tag to hunt in a state far from home can be a confusing process, but this explanation of terms and definitions will help you navigate to the deer license you have always been wanting.
Applying for a nonresident tag in a state far from home can leave you with an overwhelming feeling. Game laws regarding tags are complicated and at times very confusing. It seems like every state is different, and laws within a state can differ from one species to another. With that in mind, my "Glossary of Tag Terms" that follows should help you navigate the clutter by...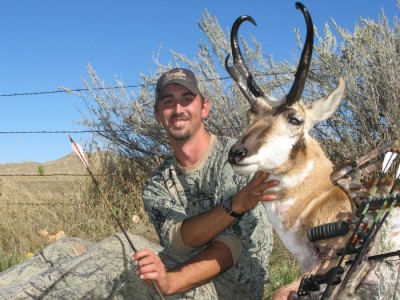 Most bowhunters get their start in pursuit of deer. Whitetails are the number-one game species targeted by bowhunters by a large margin, mule deer are high on the list in the Western United States. When bowhunters turn to a second big game species, the black bear gets the nod followed by the antelope. In fact, west of the great plains, the antelope is a highly-sought-after species that lends itself well to bowhunting. Some hunters start out with an outfitter to learn the ropes and others just jump in head first with a hunt on their own. Antelope hunting is all kinds of fun, they are...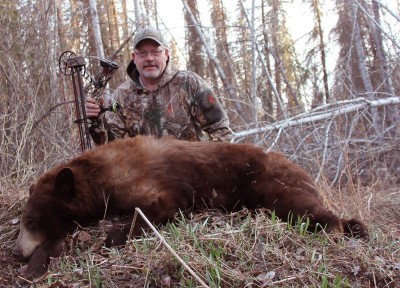 Some may be surprised to learn that black bears come in a wide variety of colors. Black bears are often loosely grouped into the four following color phases: Blonde, which is a yellow to very light-brown color. A blonde bear's head or legs may be darker. Cinnamon, which is brownish with a distinct red tint characteristic of the spice after which it is named. In some areas these are called red bears. Brown or chocolate, which can range from fairly light brown to a deeper chocolate-brown color. Black, which of course is unmistakably black, often accompanied by a shiny sheen. Blacks...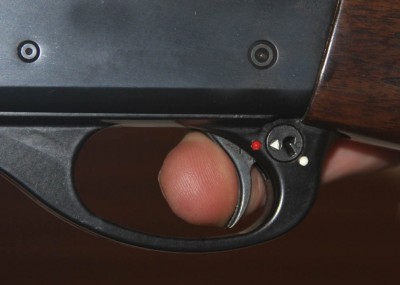 I take some heat from readers and colleagues because I still call what I do to make a shotgun fire "pulling" the trigger. They've informed me that the correct word, these days, is to "press" the trigger rather than "squeeze" or "pull" it, especially when it comes to handguns and rifles. Granted, "press" is probably is the more precise choice because it can describe the motion of a single finger while "squeeze" is more commonly associated with whole-hand movement like "squeezing" an orange. And you definitely don't want to move your entire hand when you're aiming a...


Want to learn more about grinding venison? Check out the video below! ...