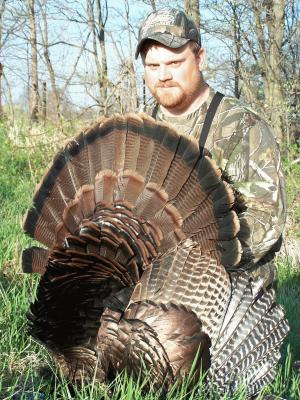 We have all been there: you're all amped up as the hens talk and the gobblers fire off from the roost, and you seem to be in the perfect position right in the middle of the action, feeling fairly certain that in a matter of minutes you will be draping a pair of ankles over your shoulder. But instead of the scene that played out in your head, the turkeys all flew down and wasted no time spreading the distance between you and them while the toms simultaneously fell silent. You've made one big misstep: you didn't do your due scouting diligence prior to your hunt. Scout for your bird Too many...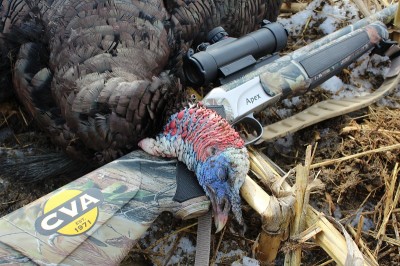 Last month, I decided to take my
CVA Apex
set up with the turkey barrel out for a little patterning test. The gun is set up with the stock CVA turkey choke and a 
KONUS 3-9x40 Ballistic Reticle scope
. The gun was dirty, so I deep-cleaned it. I used a Ballistol-soaked bronze brush on a cleaning rod and scrubbed the barrel for five minutes. I then let it sit for 15 minutes and scrubbed it with the CVA Barrel Blaster bore cleaner for three to four minutes. I finished by pushing...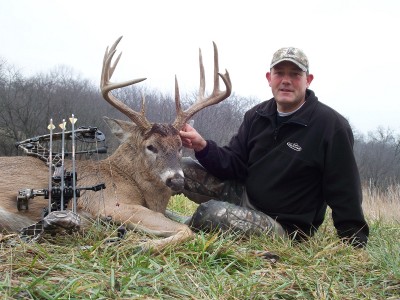 If you are going to take a hunting road trip for whitetails this fall, you need to start your planning now. Here's how to get started on the road to success.
The longest journey begins with a single step. If you are planning to travel to hunt whitetails this year, you need to take that first step right now. Tag application time is in the late winter through spring, and it's also time to start doing your homework to increase your odds of coming home with a buck come fall. The first thing that needs to be done is to make sure you can secure a deer tag for your...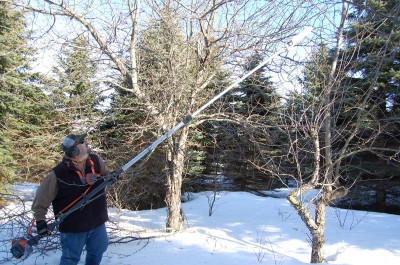 When we think of habitat projects and game management, we often think of food plots. However, the trees on your hunting land are the most valuable resource you have. Managing them and knowing when and what to do with them can make your hunting turn from good to awesome. Let's fire up the chainsaw and get to work. The best reason to prune trees in the early spring is that there is a greatly reduced chance that you'll damage the core of the tree. Whether you're pruning fruit trees, cutting shooting lanes in hardwoods, or clearing pathways in pines, now is the time to do it. Fruit...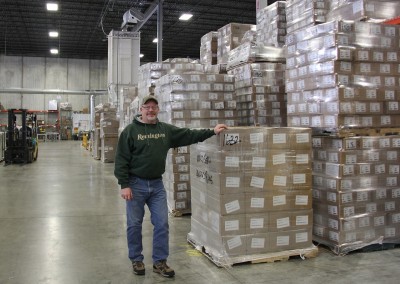 You've read a book or magazine article and disagreed with the ideas you read. You may have even felt that you could have written it better. Well, the time to write a book of your own has never been better.
You know that you have something to share, and there are some things you are good at with regard to hunting and fishing. You probably even have an inkling that people would pay to hear what you have to say in some particular area of hunting or fishing, but you have one problem: the thought of writing a book scares the puddin' out of you. Well get ready for a crash course in...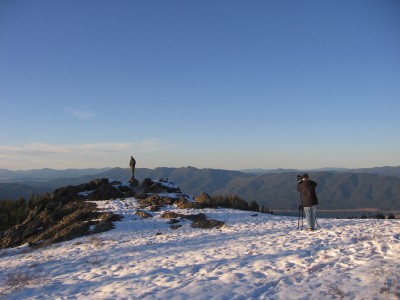 In an
earlier column
I offered advice for producing your own outdoor TV shows or documentaries. It covered funding, production techniques, and how to pitch your ideas and shows. If you didn't read that one, I recommend doing it as a set up for this column, which covers three more pragmatic areas about paperwork that could make or break your show---and maybe your bank account. Permissions for people who appear on camera For purely recreational stills or video that you have no intention to use for financial gain,...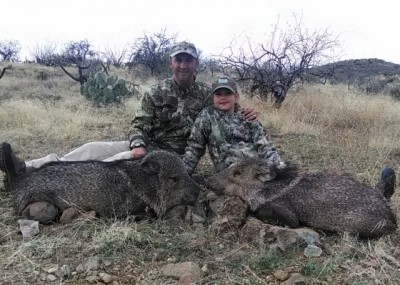 It's not much of a secret that lady hunters are the fastest-growing demographic in the hunting community. Part of that is due to families starting their daughters, nieces, neighbor girls, and granddaughters early, and making it fun for them with no pressure. My daughter is not an avid hunter, but she has hunted and has a javelina under her belt. As a matter of fact, she got her first javelina before I did! My friend Chris McCotter is well-known in Arizona hunting circles for not only his hunting
...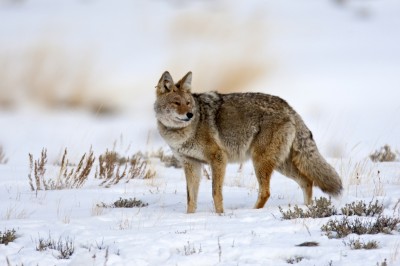 There are several ways to hunt coyotes. Calling them in is always an exciting and rewarding way to pursue them, yet it can sometimes humble even the savviest of hunters---let alone those that are new to the sport. Baiting them, where it is legal to do so, is another viable and productive option. This usually requires you to place the bait somewhere you can be within sight of most of the time. Then there is running them with dogs, which can be a very effective way to get the job done to do your part to help protect fawns and small game. Coyote hunting fills a void during our coldest months...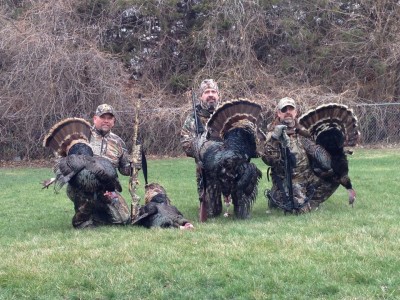 It's hard to imagine, but spring turkey season is almost upon us. I can't believe it myself, looking outside at the three-plus feet of snow still sitting on my lawn. But it's here and it's time to gear up for turkey camp. Even if you're asleep, you can still prep for gobbler hunting---it's a frame of mind more than anything. The most important part of it is getting ready to go out and enjoy the spring air, the greening grass, and the budding leaves. Oh, and shooting a turkey in the face. I know, I'm supposed to say it's the act of going that is important, and that taking the...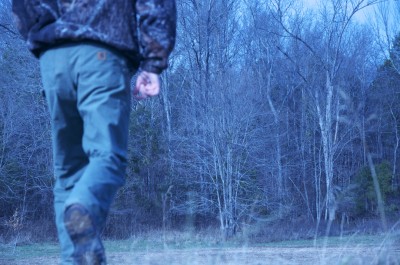 Perhaps the title is a bit inappropriate, as you train for physical sport and you train for battle---turkeys, not so much. But it's the best I can come up with for the time being, so that's how it'll remain. P90X and Crossfit Training have become extremely popular within our culture of do-gooders. What I can't figure out is what exactly 99 percent of the population is "training" for. Perhaps the fifty emails they have to read on Monday morning? Let me turn down the intensity by saying that being in decent shape for turkey season is pretty important. Imagine calling a hot bird....