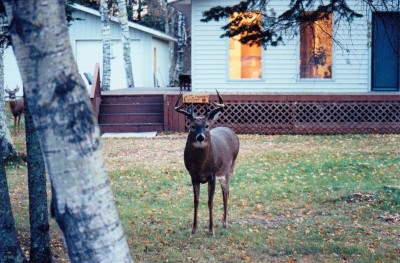 More and more big bucks are showing up in suburban areas. If you find the right small property and get permission to hunt there, you might be surprised to see what walks by your stand.
I've seen some really nice deer in some really weird places. Often these places are in parks on the outskirts of cities, and even more often, big bucks live in bedroom communities where the habitat may not be ideal, but the hunting pressure is minimal or even nonexistent. Take for example the experience of Josh Runksmeier, a friend of mine who was discussing deer with a coworker who told him...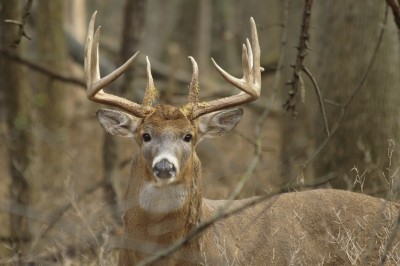 Scrapes are one of the whitetail's most important communication tools. Here's how to make one of your own and really get the attention of the area's bucks.
I have read several scientific studies on the way bucks visit scrapes. The majority of these studies were done with trail cameras positioned so they would take a photo of a buck at the scrape and record the time. Every one of these studies showed that the vast majority of mature bucks (85 to 95 percent) visited the scrapes under cover of darkness. I have two issues with these studies. First off, they did not add any...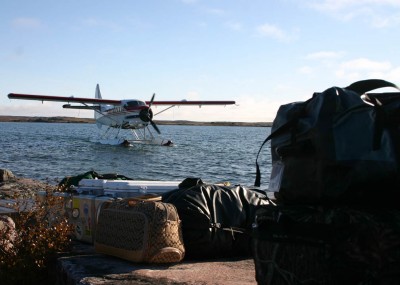 Whether this season will see you making your first out-of-state or out-of-country trip with a shotgun or your thousandth, here are some time-tested tips for getting from Point A to B with no stress! 1. Leave your gun at home. If you're planning a trip to a distant location like Argentina for doves, look into renting guns from your outfitter. There's pleasure in shooting your own guns, but you owe it to yourself to compare that benefit with the reduced stress of international airline travel without guns. Purely comparing costs, it's likely a wash. Import permits and inspection fees to...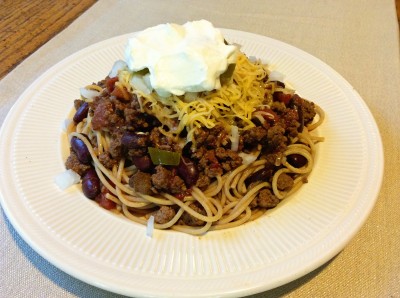 This week's recipe is a shout-out to my brother, Luke. It is tradition in our house to enjoy your favorite meal on your birthday, and Luke's was two weeks ago. Growing up in the Cincinnati area, chili-spaghetti has always been a staple in our house. As a matter of fact, the night before my mother went into labor with Luke, she ate chili-spaghetti! Including some personally-harvested venison in this dish will only make it
more 
mouthwatering. Serves: 8 to 10 in large portions Prep time: 30 minutes Total time: 3 hours Ingredients 3 pounds boneless venison shoulder...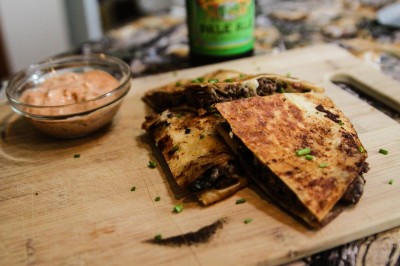 Outside of hunting, this time of year means one thing to my family: football. An extension of football is tailgating. One of my favorite tailgating dishes is a play on the Bleu Cheese Burger from the Thurman Café in Columbus, Ohio. Imagine a three-quarter-pound, all-beef patty topped with a ginormous amount of bacon, loads of mozzarella, a ton of blue cheese, and a mountain of mushrooms! For clean up, forget the napkins and invest in a pressure washer. You feel me? Although juicy, tender, and forever scrumptious, the burger often leads to stains on my Buckeyes jersey. Have no fear, this...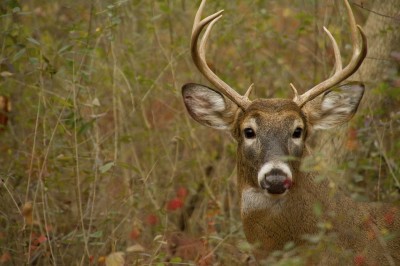 For decades, Michigan has played host to an army of out-of-state, orange-clad, deer hunting warriors every November. October brings in a plethora of camouflaged archers as well. With a large deer herd, and readily available over-the-counter tags with a reasonable price point, the Great Lake State is a destination for nonresident deer hunters from across the country. As with any hunting trip, there are some definite things to plan on and some significant rule changes for this year. Look no farther than this article for (almost) everything a nonresident hunter will need to know in Michigan...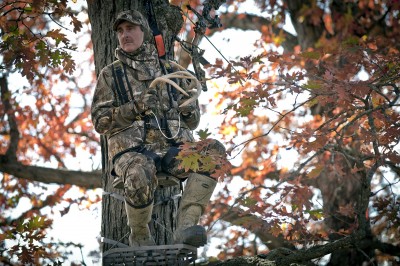 There are several styles of treestand to choose from. Picking the right stand for the situation will make your hunt more comfortable and productive.
I have been fortunate to hunt in many states. Each fall, I travel to two to four states to bowhunt whitetails with a load of equipment in the back of my truck. Some of the most important equipment, of course, is a treestand and attendant climbing gear. Going to a new area can present a hunter with some unforeseen obstacles when it comes to get perched in the right tree, and I admit I have found myself unprepared on occasion. Take my...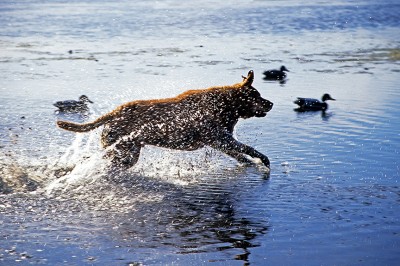 "Don't shoot! That's a Can---" is not what a duck hunter wants to hear from his buddy in the blind as he pulls the trigger. Duck hunters may be a small niche subset of the hunting population, but this unique group of folks live, eat, and breathe the passion. Not all duck hunters are as famous as the Robertsons from 
Duck Dynasty
, but a few of the avid duck hunters I talked to recently all get super excited to duck hunt every chance they can. The "avids" take duck identification to a completely new level, and woe unto the unprepared who cannot tell the difference between a mallard...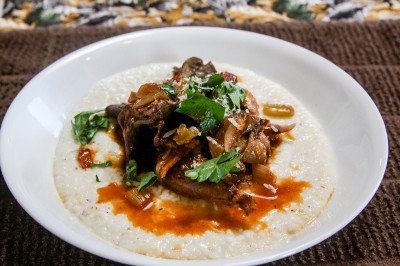 Squirrel is one my favorite small game animals. They come in a variety of species and are wildly abundant throughout the world. With many of our states' squirrel seasons finally open, it only seems to bring this dish to the table! Braised in rich, flavorful beer and infused with the earthiness of mushrooms, you can't help but go "nuts" after the first bite! Ingredients 4 ounces thickly sliced bacon, cut into 1/2-inch pieces 2 squirrels, 2 pounds each, cut into 6 pieces (don't dare discard the heads---put them in the pot as well) 1 large onion, coarsely chopped 4 ounces...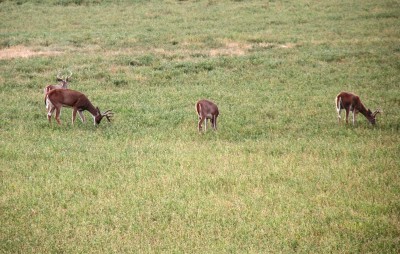 Many deer seasons open for bowhunters in September, which offers an opportunity to hunt them when they are still in late summer predictable patterns. Here are some tips to help you fill your tag in a hurry
While I don't love the mosquitoes that often accompany an early season deer hunt, I do love the opportunity that early bowhunting presents. Deer are in predictable patterns during the early weeks of many states' archery seasons in September. Whitetail bucks are in velvet until about the first of September. In fact, the bucks in my area lose their velvet nearly always within...