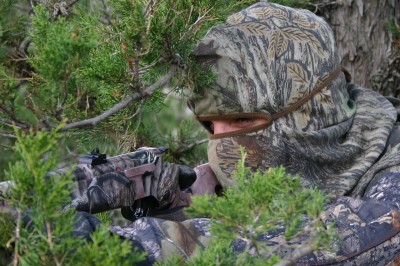 Over the course of my hunting career, I've gone back and forth on whether I should treat my firearms as works of art to or simple tools to get a job done. Truth be told, I own guns that fall into each category. But my field guns are all tools; part of a system meant to help me get as close to game as possible and ultimately make a clean, one-shot kill. In every case in which I'm trying to get the game to come to me, it's imperative that the gun blends in with the background. There are many ways to accomplish this. I've tried most, including taking the dull-finish duck boat spray...
As I speed walked through the New Product Center at SHOT Show this year, electronically scanning interesting items to have specific information emailed to me at a later date, I made note that roughly 10 of the 600 products on display were women-specific. Not a large percentage by any means, but more than I've seen in past years. The actual show floor is where I saw an overwhelming amount of women's products displayed. I could hardly make it down two aisles before I was stopped in my tracks by a gun, piece of gear, or some other shiny object that caught my eye. I'm not surprised....
Many companies introduce new products at the Archery Trade Association (ATA) Show each year. Here are my top 10 new and nifty things I discovered while visiting this huge industry show earlier this month, in no particular order. 1. Hunter Safety System LIFELINE Hunter Safety System's new
LIFELINE
 offers some appealing safety features for those of us who spend a lot of time ascending and descending trees every year. The LIFELINE keeps you safe during the most dangerous time in treestand hunting: when you're transferring from the steps to...
At SHOT Show 2015 FLIR launched their new Scout II handhelds, a pair of compact thermal imaging cameras built explicitly for civilian use.
The FLIR company pioneered the Forward Looking Infra-Red technology for the military and now designs and builds thermal systems for all kinds of purposes.
If you're not familiar with it, thermal night vision sees heat not light, so hot and cold spots will be highlighted regardless of whether it's daylight, dark, or your "target" is obscured by smoke.
Part of FLIR's expansion outside of the defense market has meant
...
If you really want to be able to
see
, sometimes you have to use a lens that you can't see through. I recently toured one of
FLIR's
manufacturing facilities and got quite the lesson on how to see things you can't really see. While FLIR makes a wide variety of "sensing" gear, not just infrared products, they're most commonly known for commercial and military products that help folks see things not normally visible to the human eye. By using lenses made from exotic materials like Germanium and Zinc Selenide and adding a touch of...
Don't know what to gift the huntress in your life this holiday season? Have no fear, below is a list of eight huntress-approved gift ideas for the outdoorswoman. Próis Hunting & Field Apparel Archtach Down Jacket - $400 A recent addition to the stellar lineup at Próis (hunting clothing made by women, for women), the
Archtach Down Jacket
is sure to please the huntress on your Christmas list. The jacket features 100 percent microfiber Ripstop fabric with durable weather resistance, 800 fill gray goose...
Crisp, cold weather and the beginning of the hunting season signal the start of the holidays. Christmas is our favorite holiday, and Cabela's is where we search to find those distinctive outdoor gifts for our friends and loved ones. No matter what outdoor pastime you or your family are interested in, they have it at Cabela's. Here are some great gift ideas that are certain to warm their hearts and make them smile this holiday season. Check back here often for special holiday pricing and more great deals! Cabela's Commercial Grade Dehydrator $360--520 You can dehydrate venison for...
You probably have a hunter in the family who seems to have everything. Well, either that or you are the hunter in the family who seems to have everything. Christmas lists can be a challenge but we have some suggestions, at least some of which you haven't thought of before. Have a look. Nikon Aculon Rangefinder - $169 Rangefinders have always been a little too big to put in a pocket, but Nikon has solved that problem with their new 
palm-sized rangefinder
. They have reduced the size of the unit...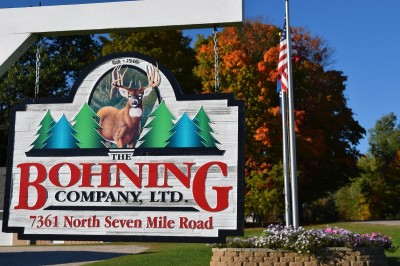 To truly be innovative, you look at a need and devise a way to
fill
that need through a path that hasn't been taken before. In modern archery's infancy, bowhunters and shooters were left to their own devices to construct and maintain their own equipment. Rollin Bohning, a research chemist by trade and a serious bowhunting enthusiast, wasn't happy with the available materials used to bond broadheads to arrow shafts. His solution was to develop a new cement for that exact purpose and in 1946, the
Bohning Company
was formed. When I sat down...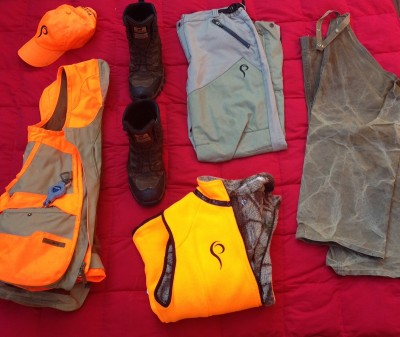 If you're interested in trying your hand at upland hunting, there are a few gear essentials that will make your time afield comfortable and enjoyable. Below are my recommendations for basic women's upland gear. 1. Blaze orange hat Wearing blaze orange while upland hunting is an important safety aspect that shouldn't be overlooked. Be sure to check your state's regulations for specifics on how much blaze orange is required by law. I'm a believer in the "more is better" mind-set when it comes to orange, especially if you're hunting in thick cover during the early part of the...