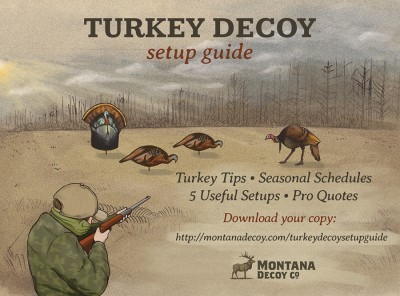 Each year, turkey hunters get a little smarter, a little more prudent about calling and decoys. Montana Decoy is excited to offer the ultimate Turkey Decoy Setup Guide. The guide features five proven turkey decoy setups that correlate with specific times of the season. It details what kind of turkey decoys to use, how to set them up, and calling tips to use along with the decoys. The guide features input from Steve Hickoff, author of "Turkey Calls and Calling: Guide to Improving Your Turkey-Talking Skills," Jerry McPherson and other professional turkey hunters. "Coming up with...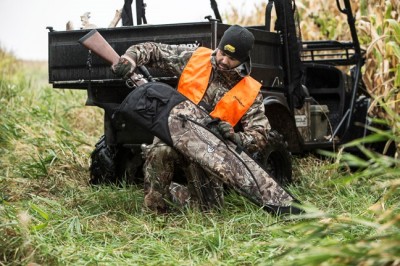 Southwick Associates, the nation's premier outdoors market research firm, has announced the brands hunters and shooters purchased most frequently in 2013. Results were compiled from the 36,680 internet-based surveys completed by hunters and shooters who volunteered to participate last year in Southwick Associates'
HunterSurvey.com
and
ShooterSurvey.com
polls. In 2013, hunters and shooters participating in the surveys said they purchased Plano gun cases and bow cases more than any other brand. "Protecting...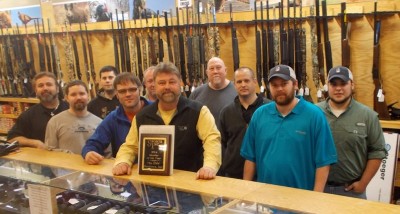 Sports, Inc. announced DNW Outdoors as its 2014 Outdoor Member of the Year February 5th at the Outdoors Sporting Goods Show held in Phoenix.  The national member-owned sporting goods buying group held its annual spring buying show at the Phoenix Convention Center February 5-8.
DNW Outdoors, located in Jonesboro, Arkansas, is owned by Dennis and Kay Noell and has been a member of Sports, Inc. since 2003.  The premier hunting, fishing and outdoor outfitter was chosen for its excellent representation as a Sports, Inc. member.
The business was started in 1987 in the automotive
...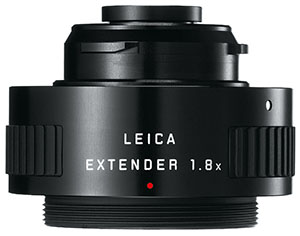 Whether in bright daylight or in challenging lighting conditions, the compact APO-Televid 65 mm and the exceptionally bright APO-Televid 82 mm spotting scopes never fail to impress. Unmatched optical clarity combined with the most robust construction and attractive designs. Offering amazingly wide field of view, razor-sharp image resolution, with maximum contrast and outstanding color fidelity. The patented Leica 25-50x WW ASPH. wide-angle zoom eyepiece is the perfect complement to these award-winning Leica APO-Televid spotting scopes, offering incredible clarity across wide fields and...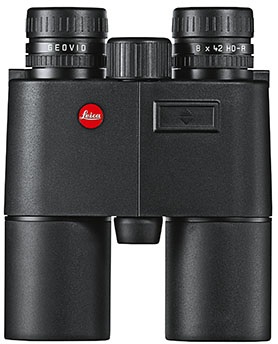 Hunt with the highest level of certainty no matter your terrain with the new Leica Geovid HD-R rangefinder binoculars.  The new Geovid HD-R boasts all of the great features of the Geovid HD, but with the added bonus of an innovative ballistics function, which delivers precise calculation of the ballistically-relevant distance (EHR = Equivalent Horizontal Range), particularly in the case of angle shots. This function provides you with a greater certainty of an ethically placed shot - both up and downhill. The algorithm developed by Leica takes not only the linear distance and the angle into...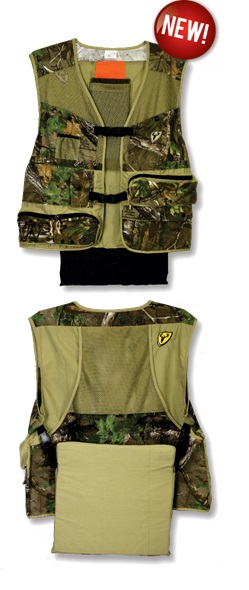 ScentBlocker announces a new entry in their offering of premium turkey vests - the Torched Turkey Vest, adding to a growing line of spring oriented hunting products introduced for 2014. ScentBlocker's new Torched Turkey Vest offers everything a hardcore beard collector could ask for. Durable cotton/polyester blended Ripstop fabric is perfect for busting through the brush and briars, while the breathable mesh offers flexibility and comfort. Adjustable buckles up front lead to several right-sized pockets in several locations which are each perfect for holding turkey hunting gear. A...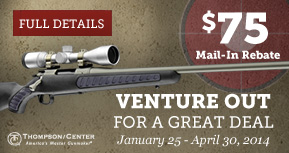 Smith & Wesson Corp. announced that Thompson/Center Arms is currently offering mail-in rebates for consumers who purchase any new T/C Venture™ rifle.  Where allowed by law, the mail-in rebate program will be available to consumers who purchase a T/C Venture rifle from January 25, 2014 through April 30, 2014 in the United States or Canada. Thompson/Center fans who purchase any new T/C Venture rifle will be eligible for a $75 mail-in rebate.  Consumers can choose from 16 different calibers ranging from the tack driving .204 Ruger to the thundering .338 Winchester Magnum. Made in...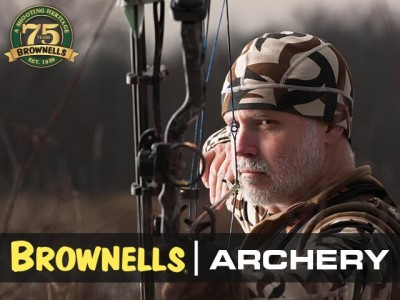 Brownells, a 75-year-old preeminent firearms and shooting industry supplier, announces the extension of its products and services to bowhunters and target archers beginning immediately. With this announcement, the Iowa-based, family-owned company becomes one of the archery industry's largest Internet retailers. Log on to
Brownells.com/archery
to see nearly 10,000 products from the greatest brands in the industry for bowhunters, crossbow shooters, tournament archers, bowfishers and recreational archers of all kinds. Brownells is known the...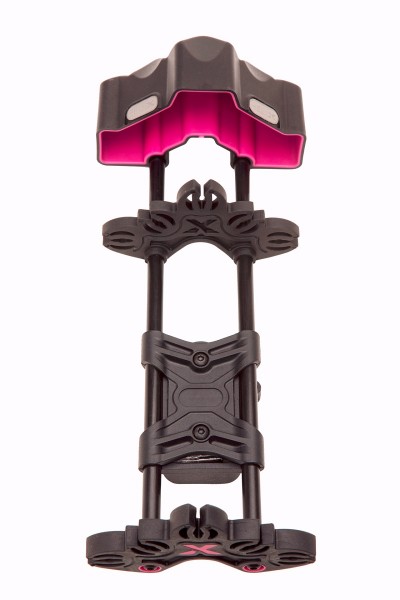 Serious female hunters looking for the lightest and toughest archery gear that can keep up with them on even the most xtreme hunts, have found THE ultimate quiver designed specifically for female bowhunters - the new
Archer Xtreme
 Lady K2 Quiver.  The new Lady Xtreme K2 Quiver is the latest addition to AXT's newest line of xtreme archery products designed to fit the bows ladies prefer and the toughest terrain lady bowhunters dare tread. Gone are the days when the female bowhunter was limited to bulky, heavy, inferior accessories. The lightweight...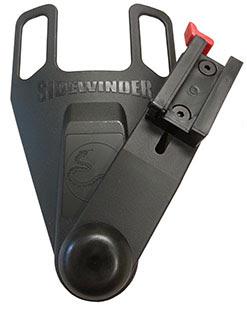 New for 2014, Kwikee Kwiver introduces the Sidewinder Hip Quiver Adapter and the X-Block Broadhead Sharpening System. Now you can carry your quiver of arrows/bolts without having to attach it to your bow. The Sidewinder hip mount for detachable quivers is designed to mount any standard quiver bracket. Best of all, it rotates the quiver to a position you choose, where it will stay. It is also a great solution for crossbows with proprietary mounting configurations. The Sidewinder's ingenious design keeps your arrows easily accessible, whether you're stalking, sitting or kneeling. Best of...