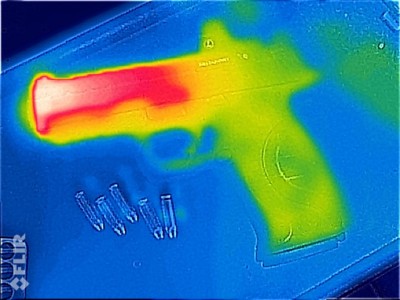 If you really want to be able to
see
, sometimes you have to use a lens that you can't see through. I recently toured one of
FLIR's
manufacturing facilities and got quite the lesson on how to see things you can't really see. While FLIR makes a wide variety of "sensing" gear, not just infrared products, they're most commonly known for commercial and military products that help folks see things not normally visible to the human eye. By using lenses made from exotic materials like Germanium and Zinc Selenide and adding a touch of...
Don't know what to gift the huntress in your life this holiday season? Have no fear, below is a list of eight huntress-approved gift ideas for the outdoorswoman. Próis Hunting & Field Apparel Archtach Down Jacket - $400 A recent addition to the stellar lineup at Próis (hunting clothing made by women, for women), the
Archtach Down Jacket
is sure to please the huntress on your Christmas list. The jacket features 100 percent microfiber Ripstop fabric with durable weather resistance, 800 fill gray goose...
Crisp, cold weather and the beginning of the hunting season signal the start of the holidays. Christmas is our favorite holiday, and Cabela's is where we search to find those distinctive outdoor gifts for our friends and loved ones. No matter what outdoor pastime you or your family are interested in, they have it at Cabela's. Here are some great gift ideas that are certain to warm their hearts and make them smile this holiday season. Check back here often for special holiday pricing and more great deals!
Cabela's Commercial Grade Dehydrator $360--520 You can dehydrate...
You probably have a hunter in the family who seems to have everything. Well, either that or you are the hunter in the family who seems to have everything. Christmas lists can be a challenge but we have some suggestions, at least some of which you haven't thought of before. Have a look. Nikon Aculon Rangefinder - $169 Rangefinders have always been a little too big to put in a pocket, but Nikon has solved that problem with their new 
palm-sized rangefinder
. They have reduced the size of the unit...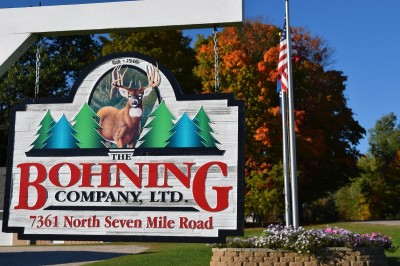 To truly be innovative, you look at a need and devise a way to
fill
that need through a path that hasn't been taken before. In modern archery's infancy, bowhunters and shooters were left to their own devices to construct and maintain their own equipment. Rollin Bohning, a research chemist by trade and a serious bowhunting enthusiast, wasn't happy with the available materials used to bond broadheads to arrow shafts. His solution was to develop a new cement for that exact purpose and in 1946, the
Bohning Company
was formed. When I sat down...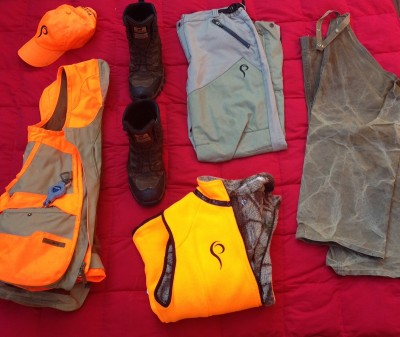 If you're interested in trying your hand at upland hunting, there are a few gear essentials that will make your time afield comfortable and enjoyable. Below are my recommendations for basic women's upland gear. 1. Blaze orange hat Wearing blaze orange while upland hunting is an important safety aspect that shouldn't be overlooked. Be sure to check your state's regulations for specifics on how much blaze orange is required by law. I'm a believer in the "more is better" mind-set when it comes to orange, especially if you're hunting in thick cover during the early part of the...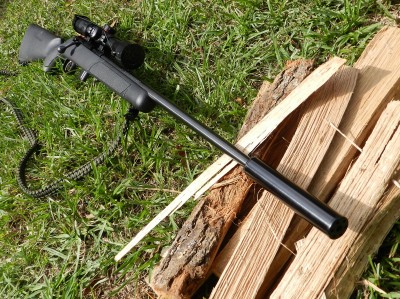 Twenty years ago if you wanted to mount a noise-moderating suppressor on your hunting rifle, it meant a trip to a machine shop and a long explanation. Now, manufacturers from Ruger to Marlin are cranking out standard offerings aimed at sportsmen and target shooters alike that are set up from the factory to accept your favorite screw-on "can" of choice. Problems of yesteryear In the 1930s silencers, and any other device meant to muffle the sound of a firearm were lumped in under the National Firearms Act (NFA) as Title II weapons, along with short-barreled rifles and shotguns, machine...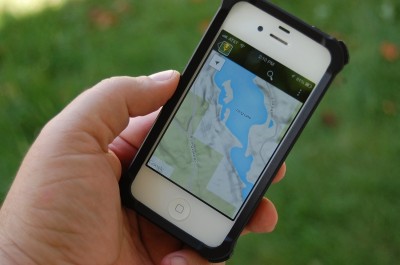 I really enjoy incorporating technological advancements with outdoor pursuits like hunting. I frequently try to "disconnect," but I keep getting pulled back in. One such tech tool that I've been enjoying is the new
HuntStand Lite app
for smartphones and tablets from the folks at
TerraStride
. What's in the box? The app uses GPS data, along with sophisticated mapping programs, weather data, and satellite images to create an interactive overlay of your property. I've seen programs that let you use those...
If you are headed off on a DIY deer hunt away from home, there are a few simple things that can make or break your success. Here are 10 you may not have thought of.
An hour after sunrise in a Kansas hot spot, I was flooded with optimism. I heard a deer walking through the leaves towards me and quickly grabbed my bow off the hanger. As I clipped my release to the string loop, I heard a mysterious
clink
 on my treestand platform, but I didn't know what caused the noise until I put a little pressure on the string. The release came apart. The strap was around my wrist but...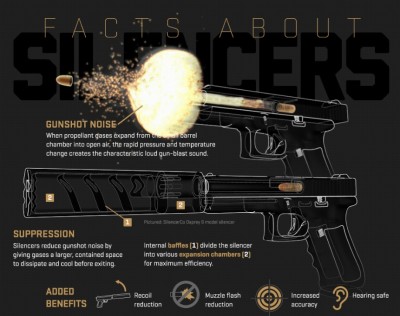 SilencerCo
is well-known for their creative methods of marketing and educating the public about the firearm suppressors they sell. Their latest effort is a sleek animated infographic explaining the science and technology behind the devices and their benefits, along with some facts about guns and silencers in the United States. Check it out below.
...