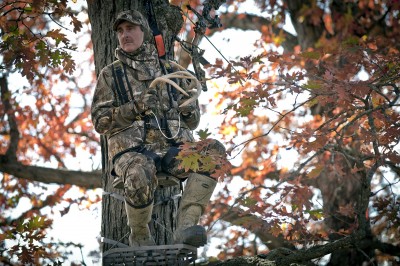 There are several styles of treestand to choose from. Picking the right stand for the situation will make your hunt more comfortable and productive.
I have been fortunate to hunt in many states. Each fall, I travel to two to four states to bowhunt whitetails with a load of equipment in the back of my truck. Some of the most important equipment, of course, is a treestand and attendant climbing gear. Going to a new area can present a hunter with some unforeseen obstacles when it comes to get perched in the right tree, and I admit I have found myself unprepared on occasion. Take my...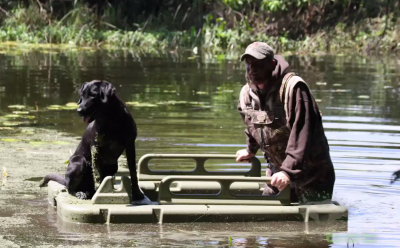 Duck hunters let very few things stand between them and hunting season, so when Robert Axtell found himself confined at home due to a knee injury and his upcoming surgery, he decided to take matters in his own hands. The 56-year-old resident of Muscatine, Iowa describes himself as an addict of the outdoors. His ailment meant that taking the trip out to the marshes was a challenging proposition. "I knew if my knee was hurting me on solid ground, it was going to be excruciating trying to pull my leg out the mud with every step while I was hunting, but I didn't want to miss a day of my...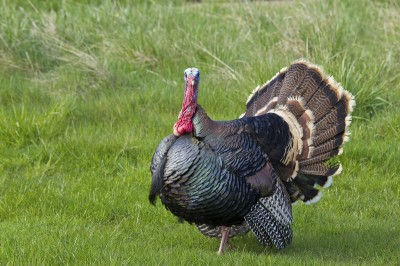 I wanted to get a new detachable-seat turkey vest, but they were expensive---about a hundred bucks. My spouse was shopping with me at the big box, outdoor-specialty store when I grabbed it off the peg. I knew I had a sales job for the early spring purchase. "It will work great," I said. "The seat pops down for a quick and easy spot to sit in the woods, and look at all the pockets in here to carry everything." Hubby scowled. "I can think of a dozen uses for this; I think I'll get it," I replied to his skepticism. Little did he know the turkey vest would work so hard...
As we walked through the aisles at the International Sportsman's Expo (ISE) this year, we checked out the latest and greatest products coming to market. Jana and I had traveled from Montana to Salt Lake City, Utah to meet and greet the thousands of ISE attendees at the Sportsman Channel's booth. Over the three-day event we visited with many manufacturers, who had the latest gadgets they were bringing to market. Halfway into the show we were headed to grab a bite to eat when we came upon a vendor that had a super-cool display featuring new energy drinks, bars, and shots. We were both...
Fifteen years ago, I wouldn't have considered carrying a cell phone with me in the wilderness or out on the water. Certainly, having a computer along, even a laptop, was laughable. Where would the power come from? How could the (heavy) batteries be transported? Why in the world would I need (or want) to have electronics in the field? Ah, as Bob Dylan wrote and sang way back in the early '60s, "The times, they are a-changin'."
...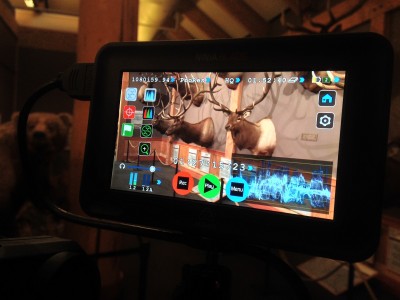 There was a buzz in the air at this year's National Association of Broadcasters show surrounding affordable 4K cameras from manufactures like AJA, Black Magic, Sony, and Panasonic. While crawling the floor for the latest equipment I came across a crowd gathered around a booth called "Atomos." After gawking at all their products for several minutes, I caught up with Will Thompson, Atomos' business development manager. Will and I talked about how their devices can bypass the highly compressed files that would normally be captured in camera and record the camera signal straight to a hard drive...
Last Thursday the New Mexico Game Commission voted 5-1 to prohibit the use of drones in harassing wildlife or assisting in the harvest of game animals. Drones, or unmanned aerial vehicles, are seen by many in the hunting community as an unfair advantage and a violation of fair chase ethics. Colorado led the charge to ban drone use for hunting when it outlawed the practice earlier this year, causing other states to consider similar regulations. Alaska and Montana quickly followed suit. Although it is not known exactly how many hunters use drones to scout or track game animals, hunters in New...

Bill Hicks & Co., Ltd., a full-line distributor for the hunting and shooting sports industries, is pleased to announce the Burnt Bronze Cerakote coated Mark XIX Desert Eagle by Magnum Research. The manufacturing ingenuity behind USA-based Magnum Research, Inc. (MRI) has been turning heads for decades.  The iconic Desert Eagle has been featured in movies and video games, and now MRI has made it even sexier by introducing the Mark XIX Desert Eagle .50AE and .44 Magnum in a new high-temperature ceramic Cerakote coating called Burnt Bronze.  These two models are being offered exclusively...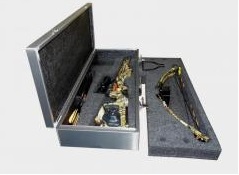 Americase, Inc. is pleased to announce they have developed the first aluminum Breakdown Crossbow Case available in the market place. "For quite sometime we have considered developing a crossbow carrying case that is functional and not cumbersome. While doing research we discovered that most of today's crossbows are breakdown, so this seemed to be the next logical step to accommodate the needs of our customers. We went to the drawing board and have developed a breakdown crossbow case that is less than 62 linear inches, meaning it can be can be checked luggage without an oversize fee. This...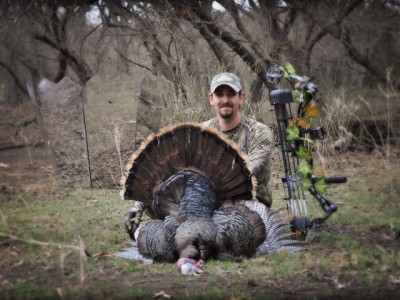 The award winning hunting T.V. show, Backwoods Life, will continue their long lasting relationship with GhostBlind.  Backwoods Life has depended on their products for several years and will continue to do so during Season 10, which airs in the summer of 2014. These ground blinds are recognized for their quick and easy set up. GhostBlind is exceptional compared to traditional ground blinds because they are constructed with flexible mirrors to reflect the surrounding landscape while eliminating sun reflections and animal movement. The unbreakable lightweight panels and mirrors are coated with...