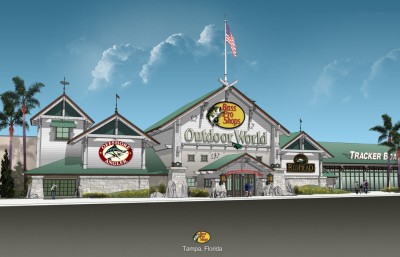 Bass Pro Shops,
an outdoor retailer specializing in hunting, fishing, camping and other related outdoor gear, announced plans to include an Islamorada Fish Company restaurant at the store it plans to open in Hillsborough County. The new destination store, which is expected to open in 2015, will be located at a high-profile site on I-75 at Adamo Drive and will serve the greater Tampa market. Other new features and store design updates include a 15,000-gallon saltwater aquarium, a Floridian-lodge-style entrance, a grand fireplace, and hand-painted murals...

You may have heard it said, "Greatness is built in the offseason." The same is true for your deer herd. While summer may not be a time of harvesting, it is certainly a time of growth and development; a time where minerals and nutrition are paramount. Beat the heat this summer and stress less with Mineral Mizer. Each MAX-I-MIZER or Wild Buck Mineral Mizer Blend, available in Acorn, Apple or Persimmon, is made with key nutrients essential to the health of your deer. The blends feature a combination of minerals that is not only extremely attractive to deer, but gives fawns a...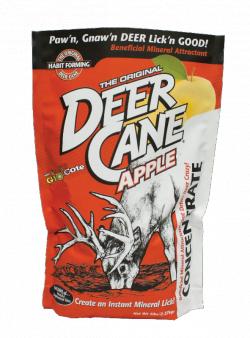 Evolved Habitats
, America's #1 brand of wildlife nutritional products developed to attract and hold wildlife, introduces Deer Cane Apple an apple infused deer attractant mix powered by the addictive and beneficial ingredients of original Deer Cain and enriched with Evolved's exclusive Glo-Cote Ultra Violet enhancement technology. Powered by the irresistible, addicting and proven ingredients of original Deer Cain Deer Cane Apple blends the nutritional benefits of original Deer Cain with the sweet flavor of apple taking this tried and true attractant to...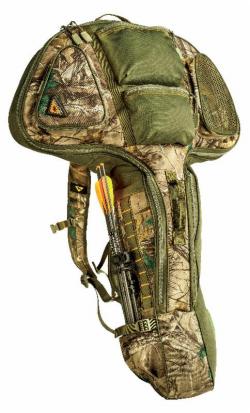 Put the hassle of carrying a crossbow behind you. The XBOLT "Back Track" Crossbow Hunting Case carries like a backpack, so transporting your crossbow to and from your stand is a breeze. "Based on the overwhelming success of our XBOLT Crossbow Case, we are now offering the Back Track version of the XBOLT specifically for hunters. The Back Track is loaded with innovative features all designed to make life easier and more enjoyable for crossbow hunters," said Mike Arajakis, founder of GamePlan Gear. The Back Track is designed to accommodate most modern crossbow set-ups, including models...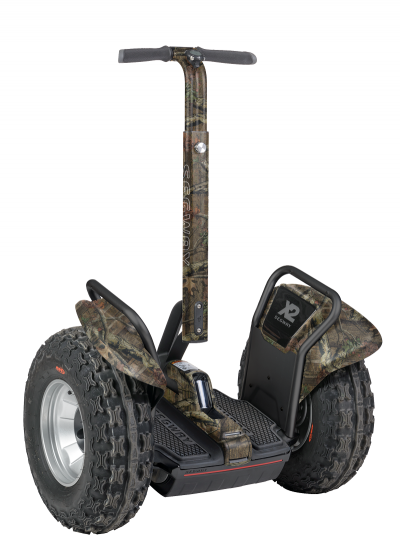 Segway Inc., the world's leading provider of electric personal transportation, announces the expansion of its product portfolio with the launch of new i2 and x2 SE Personal Transporters (PTs) and SegSolution accessory packages.
Segway's new i2 SE travels indoors and outdoors, easily passing through a standard doorway, while the x2 SE is specifically tuned to navigate off-road terrain including grass, gravel, sand and rocky trails. Both models offer an improved look as well as enhancements in comfort, portability and usability with no increase to the MSRP.
Available
...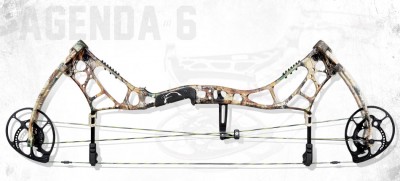 The Bear Agenda 6
 compound bow, available in 
Realtree APG
, boasts a scorching speed with a liquid-smooth draw to produce faster, more stable shots from any position. Features include a red-hot H13 rotating module cam, agile new riser technology and reduced lateral loads at every draw weight. The Bear Agenda 6 also features enhanced vibration and sound damping, proven Max-Preload Quad Limbs and a precise limb/pocket fit. Bear compression molded limbs are made with...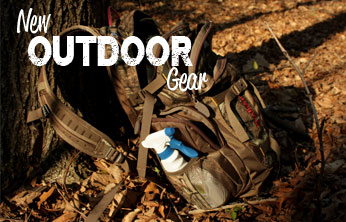 Jim and Trav have singled out the best new hunting and fishing gear for 2014!  So before you go dropping any coin on new outdoor merch, take a listen to today's broadcast because we'll have the latest dish on optics, riflescopes, binoculars, rangefinders – in addition to all kinds of new hunting gear: from decoys to ground blinds, knives, UTV's and more. Remington
Remington
's new
Squeeg-E
cleaning systems are unique and innovative products. Bob Kaleta...

Remington Arms Company, LLC, ("Remington") is pleased to announce the Model 700 Ultimate Muzzleloader – the most technologically advanced in-line muzzleloader on market today. The Ultimate Muzzleloader sets a new performance threshold with the use of a closed breech system that provides a cleaner and hotter ignition.  The AMP (Accelerated Muzzleloader Performance) ignition system uses a uniquely-sized brass case with a Remington 9 ½ large magnum rifle primer that is push fed into the breech plug creating a gas seal in the flash hole of the primer (see cutaway below). The result...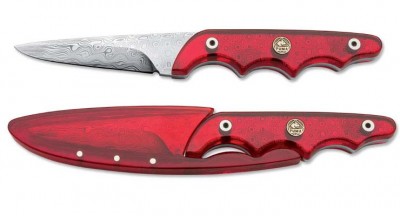 PUMA Knives
is introducing a new fixed-blade knife designed especially for women. Red Lady, with its Damascus steel modified spear-point blade and red acrylic glass scales and sheath, gives women a knife that is both stylish and durable. In support of our Second Amendment, PUMA Knives and MINOX USA, the exclusive North American distributor of PUMA and PUMA IP Knives, have donated a Red Lady knife to be auctioned off at the NRA Women's Leadership Forum Luncheon and Auction at the NRA Annual Meetings and Exhibits in Indianapolis this weekend. Red...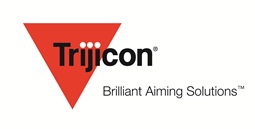 Trijicon, Inc., global provider of innovative aiming solutions for the hunting, shooting, military and law enforcement markets, announces new reticle choices for Advanced Combat Optical Gunsight (ACOG) 4x32 LED riflescopes. The battery-powered LED ACOG scopes now include a selection of Horseshoe, Chevron, or Crosshair .223 illuminated reticles in red and green color, all of which are powered by a single AA battery. ACOG models are built with forged aluminum, mil-spec construction that produces a waterproof/fog-proof unit that's second to none in durability. Premium, fully multi-coated...