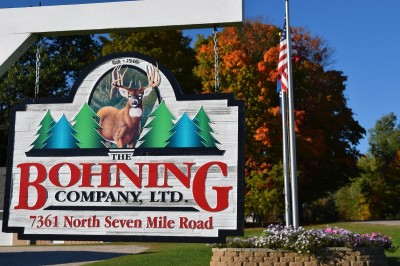 To truly be innovative, you look at a need and devise a way to
fill
that need through a path that hasn't been taken before. In modern archery's infancy, bowhunters and shooters were left to their own devices to construct and maintain their own equipment. Rollin Bohning, a research chemist by trade and a serious bowhunting enthusiast, wasn't happy with the available materials used to bond broadheads to arrow shafts. His solution was to develop a new cement for that exact purpose and in 1946, the
Bohning Company
was formed. When I sat down...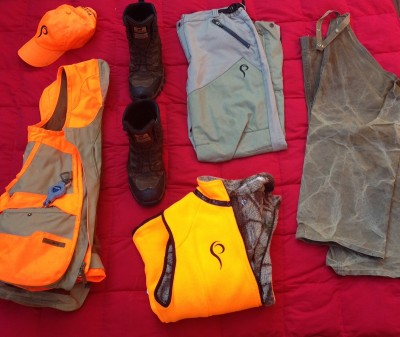 If you're interested in trying your hand at upland hunting, there are a few gear essentials that will make your time afield comfortable and enjoyable. Below are my recommendations for basic women's upland gear. 1. Blaze orange hat Wearing blaze orange while upland hunting is an important safety aspect that shouldn't be overlooked. Be sure to check your state's regulations for specifics on how much blaze orange is required by law. I'm a believer in the "more is better" mind-set when it comes to orange, especially if you're hunting in thick cover during the early part of the...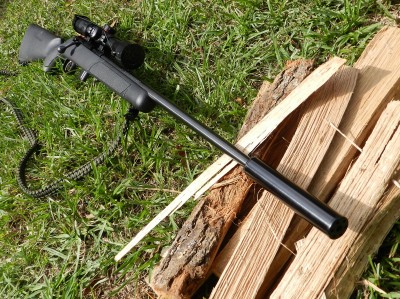 Twenty years ago if you wanted to mount a noise-moderating suppressor on your hunting rifle, it meant a trip to a machine shop and a long explanation. Now, manufacturers from Ruger to Marlin are cranking out standard offerings aimed at sportsmen and target shooters alike that are set up from the factory to accept your favorite screw-on "can" of choice. Problems of yesteryear In the 1930s silencers, and any other device meant to muffle the sound of a firearm were lumped in under the National Firearms Act (NFA) as Title II weapons, along with short-barreled rifles and shotguns, machine...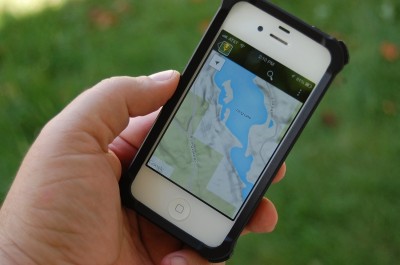 I really enjoy incorporating technological advancements with outdoor pursuits like hunting. I frequently try to "disconnect," but I keep getting pulled back in. One such tech tool that I've been enjoying is the new
HuntStand Lite app
for smartphones and tablets from the folks at
TerraStride
. What's in the box? The app uses GPS data, along with sophisticated mapping programs, weather data, and satellite images to create an interactive overlay of your property. I've seen programs that let you use those...
If you are headed off on a DIY deer hunt away from home, there are a few simple things that can make or break your success. Here are 10 you may not have thought of.
An hour after sunrise in a Kansas hot spot, I was flooded with optimism. I heard a deer walking through the leaves towards me and quickly grabbed my bow off the hanger. As I clipped my release to the string loop, I heard a mysterious
clink
 on my treestand platform, but I didn't know what caused the noise until I put a little pressure on the string. The release came apart. The strap was around my wrist but...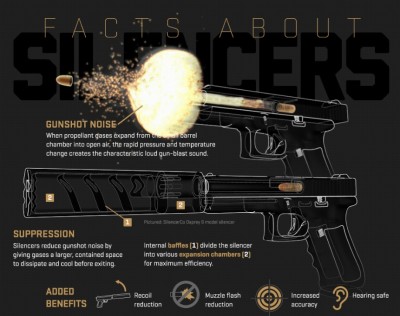 SilencerCo
is well-known for their creative methods of marketing and educating the public about the firearm suppressors they sell. Their latest effort is a sleek animated infographic explaining the science and technology behind the devices and their benefits, along with some facts about guns and silencers in the United States. Check it out below.
...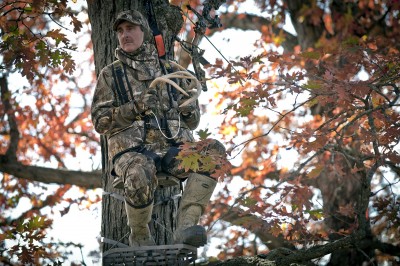 There are several styles of treestand to choose from. Picking the right stand for the situation will make your hunt more comfortable and productive.
I have been fortunate to hunt in many states. Each fall, I travel to two to four states to bowhunt whitetails with a load of equipment in the back of my truck. Some of the most important equipment, of course, is a treestand and attendant climbing gear. Going to a new area can present a hunter with some unforeseen obstacles when it comes to get perched in the right tree, and I admit I have found myself unprepared on occasion. Take my...
Duck hunters let very few things stand between them and hunting season, so when Robert Axtell found himself confined at home due to a knee injury and his upcoming surgery, he decided to take matters in his own hands. The 56-year-old resident of Muscatine, Iowa describes himself as an addict of the outdoors. His ailment meant that taking the trip out to the marshes was a challenging proposition. "I knew if my knee was hurting me on solid ground, it was going to be excruciating trying to pull my leg out the mud with every step while I was hunting, but I didn't want to miss a day of my...
I wanted to get a new detachable-seat turkey vest, but they were expensive---about a hundred bucks. My spouse was shopping with me at the big box, outdoor-specialty store when I grabbed it off the peg. I knew I had a sales job for the early spring purchase. "It will work great," I said. "The seat pops down for a quick and easy spot to sit in the woods, and look at all the pockets in here to carry everything." Hubby scowled. "I can think of a dozen uses for this; I think I'll get it," I replied to his skepticism. Little did he know the turkey vest would work so hard...
As we walked through the aisles at the International Sportsman's Expo (ISE) this year, we checked out the latest and greatest products coming to market. Jana and I had traveled from Montana to Salt Lake City, Utah to meet and greet the thousands of ISE attendees at the Sportsman Channel's booth. Over the three-day event we visited with many manufacturers, who had the latest gadgets they were bringing to market. Halfway into the show we were headed to grab a bite to eat when we came upon a vendor that had a super-cool display featuring new energy drinks, bars, and shots. We were both...