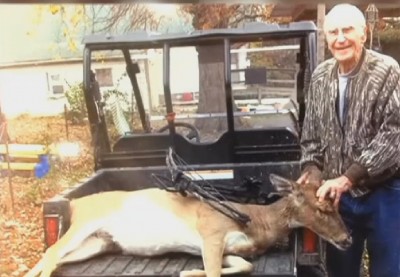 You are only as old as you feel---that is the philosophy of Bruno Delai. The 93-year-old resident of Herrin, Illinois recently bagged a doe on November 11, and Delai is as avid a hunter as you will likely meet. According to
KFVS12
, the World War II veteran has hunted every year since 1957, although his weapon of choice recently switched to a crossbow. "I don't feel old really, I don't hurt," Delai said. "You know, I feel good, I go." This year's deer was the first that the hunter was able to...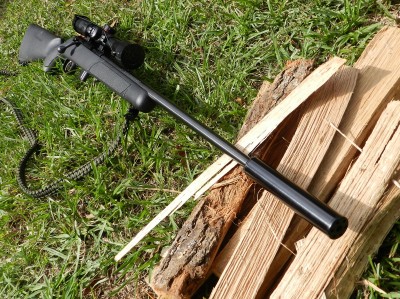 Today the Florida Fish and Wildlife Conservation Commission (FWC) announced that it voted to lift the ban on hunting with suppressors in the state, despite delaying the vote from Thursday to Friday as a result of "increased public interest." The issue had been hotly debated since FWC officials first announced the possibility of removing the ban earlier this year. With the inclusion of Florida, 34 states now allow hunters to take game with the aid of suppressors. Sportsmen in Florida and elsewhere have long argued for the use of suppressors, also known as silencers, because the devices...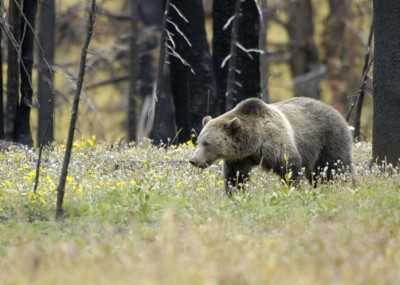 When hunting for elk or deer, the last thing most hunters want is an encounter with a hungry bear. Yet the large predators have an uncanny ability to track down animal carcasses, and a study by researchers with the Interagency Grizzly Bear Study Team may have revealed a vital clue as to how the bears do it. Despite being large (especially in hyperphagia, the stage where bears gorge on as much food as they can before hibernation), bears are actually quite stealthy---stealthy enough that they can trail hunters from about 100 yards. According to Mike Ebinger, the biologist leading a new study on...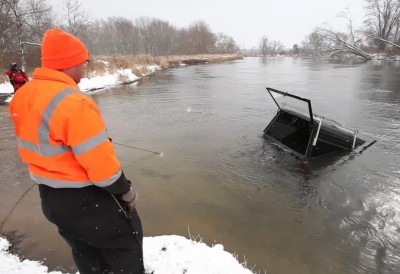 A Michigan muskrat trapper was left without a ride after an incident on Tuesday in which he launched his truck, boat, and nearly himself into the freezing Muskegon River. According to
MLive
, Jack Kirkpatrick was attempting to bring his boat out of the bed of his truck and into the water when the vehicle slid down the bank and splashed into the water, reportedly because he failed to put the truck in park. Kirkpatrick was able to get out of the way, but had to call the Muskegon County Sheriff's...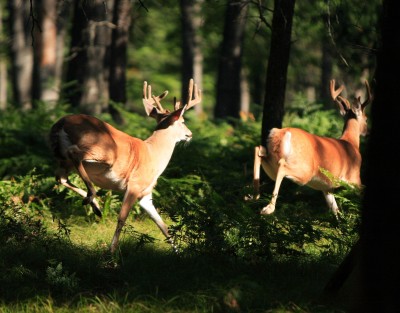 Any hunter knows that as bucks behave differently as deer season drags on. Many inquisitive sportsmen will ask how large a buck's home range is, how far the animal will travel, whether older bucks are smarter than younger bucks, and whether that 10-pointer they've had their eye on all season really is sneaking into their food plot every night. A recently completed
study
by researchers at Auburn University, the South Carolina Department of Natural Resources (DNR), and Brosnan Forest may shed some light on how bucks behave...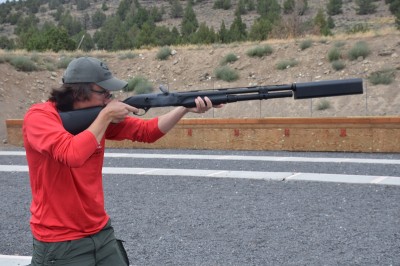 The Florida Fish and Wildlife Conservation Commission (FWC) will meet on November 20 to discuss whether the agency wants to overturn a 57-year ban on hunting with suppressors. Commonly known as silencers, these devices work by trapping the expanding gasses of a round being fired, muffling the sound to a point where it is much safer for human ears. Hunters in Florida and elsewhere have long called for legalizing suppressors for hunting, which they say will promote hearing health. The issue is not without contention, however, and the legality of suppressors is hotly debated in the...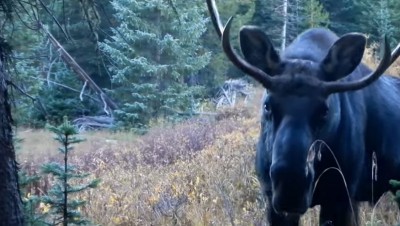 This father-son hunting duo came within touching distance of a bull moose during recent trip to Colorado. The pair were hunting for elk, but managed to call the moose over instead. The large animal didn't seem to mind---or see the hunters for that matter---and mosied on by so that the two men could continue their hunt. What's the largest animal you've unintentionally called? http://youtu.be/S2Y2tQKyXlc...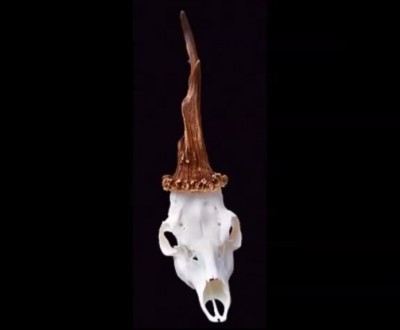 Unicorns may not exist, but these deer may have you believing in the myth after all. A hunter in Celje, Slovenia and another in Spokane, Washington both harvested what can only be described as "unicorn" deer. Caused by a rare form of antler deformity or hormonal imbalance, the deer these hunters both took a deer with only one antler where two should be. "I felt kind of lucky. I even played the lotto last weekend," Amy Calkins told
KULR8
. Calkins harvested her unicorn deer near Mt. Spokane late last...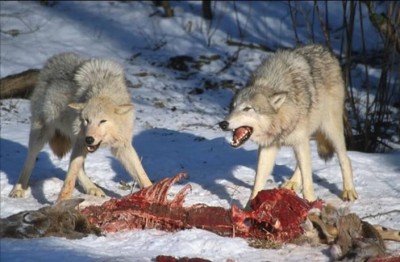 A new study recently published in the
Journal of Wildlife Management
found that wolves may be a bigger factor in Minnesota's moose decline than experts previously believed. The study, authored by two adjunct professors at the University of Minnesota, David Mech and John Fieberg, concluded that there was a correlation between the number of wolves in moose territory and the population of the moose themselves. Following up on a previous study that also took into account climate changes, Mech and Fieberg said that...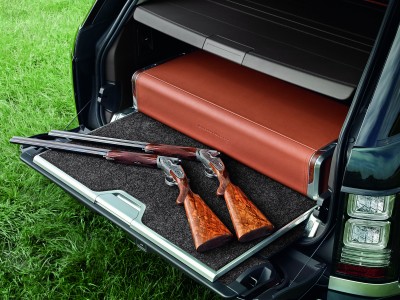 What is the most you have ever paid for a hunting-related feature on your car? In partnership with British gun maker Holland & Holland, Land Rover has designed what they call one of the most luxurious SUVs for hunters and recreational shooters on the market. The Holland & Holland Range Rover has increased off-road capability and comes with a choice of either a diesel-powered 4.4-liter SDV8 or a 510PS petrol-powered 5.0-liter V8 Supercharged. The interior is tailor-designed to suit the discerning sportsman, and comes furnished with leather seating, Holland & Holland embroidery, and...