Compact but durable, Bear & Son Cutlery's three new Cowhand folding knives provide smooth one-hand opening and positive locking action. Just 3-3/4" closed, these lockbacks have a 2-7/8" taper-ground modified spear-point blade made of rust-resistant 440 high carbon stainless steel that holds an edge. Locked open, they are 6-5/8" long. The Cowhands weigh only 1.4 ounces, so they are easy to carry, either in your pocket or on your belt with a metal clip to anchor it in place. Bolsters are nickel silver and there is a choice of handle materials – Rosewood, Genuine India Stag...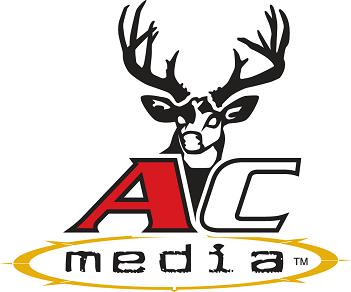 Ralph and Vicki Cianciarulo of Archer's Choice Media is pleased to announce their partnership with Zeiss Sports Optics. ZEISS will be the official optics sponsor of Archer's Choice and The Choice television for 2014 and 2015. "We have been looking through ZEISS glass in our cameras for a long time. To be now able to use Zeiss Optics for hunting is an incredible opportunity for us," said Ralph Cianciarulo of Archer's Choice Media. "We are very excited to be part of the Carl Zeiss family." "We are thrilled to have Ralph and Vicki as TV partners and apart of the Zeiss...

Legislation would be First in Canada To Pursue Restitution from Offenders: Minister Mackintosh
Manitoba has introduced first-of-its-kind legislation in Canada that would hold offenders accountable for illegal harvesting of fish or wildlife requiring them to pay restitution above fines already in place, Conservation and Water Stewardship Minister Gord Mackintosh announced today. "Protecting our fish and wildlife for future generations is more important than ever and those who choose to illegally harvest and kill these animals need to compensate Manitobans for this loss," Minister...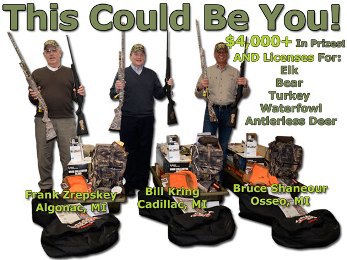 The hunting industry and sportspersons' groups are once again stepping up to support hunting and wildlife management in Michigan by sponsoring the sixth annual Pure Michigan Hunt. "We have the greatest sportspersons' groups and hunting industry right here in Michigan," said Department of Natural Resources wildlife outreach technician Katie Keen. "It's great that we can work together to help the resource, as well as making the dreams of three lucky hunters come true." Every year, three winners are chosen by random drawing to win hunting licenses and gear. Each winner is awarded...

Stag Arms is proud to release its 16 inch AR-15 carbine upper halves in the popular 300 AAC BLK / 7.62x35mm caliber. The company had researched and tested many different cartridges on the AR-15 platform before making a final decision. Stag Arms president Mark Malkowski stated "A cartridge with a heavier bullet, great ballistics, and already on the shelves of most major stores in the AR-15 platform is ideal for our customers. With only the barrel, crush washer, and muzzle device different than a standard AR-15, customers can still use their favorite accessories."
Read more »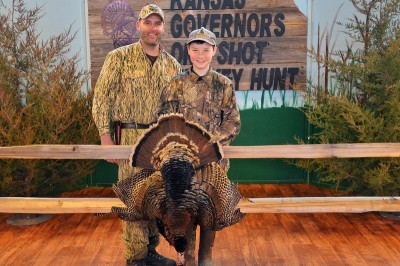 Each year, the National Wild Turkey Federation (NWTF) gives members of its youth programs, Juniors Acquiring Knowledge, Ethics and Sportsmanship (JAKES) and Xtreme JAKES, the opportunity to enter an essay contest to win a coveted spot on the annual Kansas Governor's One Shot Turkey Hunt. This year's winner, Ian Shofner, recently joined Kan. Gov. Sam Brownback and more than 70 other hunters for the invitation-only event. "I didn't realize how big the event really was. I got to meet Miss Kansas and Will Primos," said Shofner, 13. "I felt really privileged to be there because [if...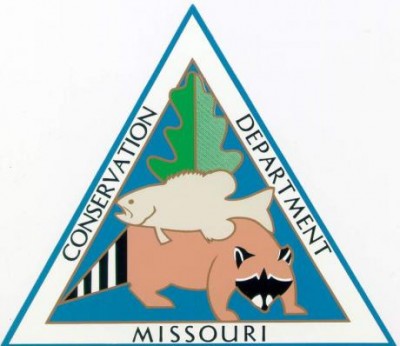 Decrease in deer numbers and resulting hunter and landowner input prompt changes.  The Missouri Conservation Commission approved regulation changes at its meeting today (April 17) in Jefferson City that will reduce the availability of firearm antlerless deer hunting permits from "any number" in most of the state to one in most of the state. Exceptions to this regulation change allow hunters to fill two firearm antlerless deer permits in Chariton, Randolph, Macon, Linn, Sullivan, and Adair counties, which surround the area where chronic wasting disease (CWD) has been found in a small...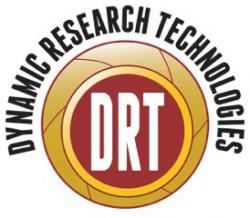 Dynamic Research Technologies is pleased to announce two new additions to their line of Terminal Shock ammunition. Both the 357 Sig and 10mm feature DRT's proprietary powdered core technology, making them a perfect choice for both self-defense and hunting. These rounds penetrate most common barriers including interior house walls, plywood and car doors. After passing through such barriers and entering organic material, the DRT projectile sheds its jacket, releasing the powered core and creating a massive wound cavity. The likelihood of a pass-through is consequently greatly diminished....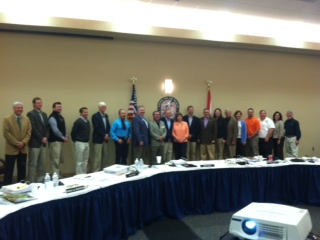 The Florida Fish and Wildlife Conservation Commission (FWC) at its meeting today near Tallahassee announced a partnership with three other conservation organizations to help the northern bobwhite (quail) and youth shooting programs in Florida and Georgia. The four partners are the FWC, the Georgia Department of Natural Resources – Wildlife Resources Division (GADNR), Quail Forever and Tall Timbers Research Station & Land Conservance. All four organizations have signed a memorandum of agreement pledging that they will each provide mutually beneficial support to a project called the...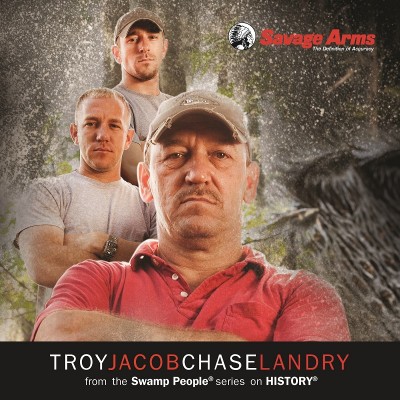 Savage Arms is proud to announce its partnership with Troy, Jacob, and Chase Landry from the "Swamp People" series on HISTORY. "We're very excited to have Troy and his crew on the Savage team. These guys are in a pretty dangerous line of work," said Savage Senior Brand Manager Bill Dermody. "We are honored that they trust Savage rifles to get the job done, no matter the conditions." Troy, Jacob and Chase Landry have been hunting for their entire lives. Not just the huge 'gators seen on TV but also deer and small game. A glance into Troy's trophy room reveals several...