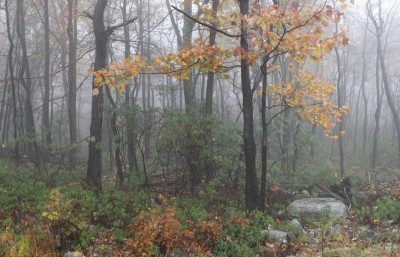 Many Pennsylvania bowhunters are eagerly awaiting the start of the state's archery season this Saturday, but law enforcement and wildlife officials are urging hunters in the Poconos to be extra careful. The famed Pocono Mountains area is a hunting hotspot, but it is now also the site of a frantic manhunt for a suspect that police believe to have killed one state trooper and seriously injured another earlier this month. Officials say that a gunman ambushed two officers on September 12, resulting in the death of State Police Corporal Byron Dickson and the wounding of Trooper Alex Douglass....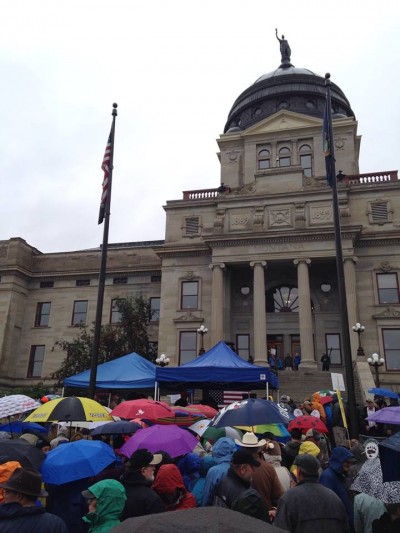 On Saturday, hundreds of hunters, anglers, and other outdoor enthusiasts flooded the lawn of the Montana State Capitol in Helena. Despite a torrential downpour, many stayed to listen to speakers advocating for the protection of federal lands. Their message: keep public lands in the hands of the public. "People showed up in droves," Land Tawney, president of
Backcountry Hunters and Anglers
 (BHA), told OutdoorHub. "Over 300 people on a rainy Saturday when they could be out chasing elk or watching a homecoming game, it's a big deal. It should...
Eight antique and rare bows were stolen from a museum in New Westminster, British Columbia last week. According to
Global News
, the bows were on display at Boorman Archery shop and museum before last Friday, when thieves smashed through a window and escaped with the valuable items. It is likely that the thieves were familiar with the prices of the bows, estimated at over $20,000, since they targeted them specifically. The museum's owner, Ron Boorman, said that the stolen bows were...
Last week Wyoming Governor Matt Mead signed an emergency rule in response to the recent decision by US District Judge Arm Berman Jackson to
restore federal protection
to the state's wolf population. The emergency rule will establish a new management plan by the Wyoming Game and Fish Department (GFD) that officials hope will satisfy Jackson's concerns, while still preserving this year's upcoming wolf season. Governor Mead announced that the emergency rule will be in...
A Waupaca County, Wisconsin hunter is beside himself after harvesting what may be the state's next record black bear. According to
WITI
, Dennis Arndt was hunting on private property near Ogdensburg when he shot a bear that many hunters have been yearning to bag for years. "I say he's been a local monarch. All the neighbors are like 'did you see him? Did you see him?' Yup, he showed up this year for me," Arndt said.
You can see video of the bear
...
The tragic death of a 22-year-old hiker near West Milford, New Jersey on Sunday represents the state's first fatal bear attack in 150 years. The incident incited a heated debate between animal rights advocates and hunters on how the state is currently managing the bear population, and the conversation is not limited to New Jersey alone. Rising bear populations across the East Coast have many wildlife officials concerned, and in states like Maine where regulations surrounding bear hunting are on the November ballot, the fatal mauling has given the issue a sense of urgency. According to
Read more »
On Tuesday, a federal district court judge in Washington, DC ruled that Wyoming's wolves be returned to federal protection, prompting wildlife officials to suspend the state's forthcoming wolf season. "Today, we want all wolf hunters and landowners to know that the take of wolves in Wyoming---hunting and lethal take provisions in Wyoming statute---are suspended because of the federal court ruling," said WGFD director Scott Talbott in a statement. The US Fish and Wildlife Service delisted the species from the Endangered...
Two-time World Howling Champion Jason Groseclose is known for his aggressive vocals and impressive range, and it seems that coyotes think the same as well. While hunting and filming with MFK GameCalls, Jason is able to show off his abilities to a receptive pack nearby. Watch what happens below: http://youtu.be/mER3MoMa_qM A farm boy who grew up calling coyotes to protect his family's cattle, Jason managed to refine his technique to an eerily-close imitation of the real thing. "I saw my first coyote in 1992," he told Read more »
SilencerCo is well-known for their creative methods of marketing and educating the public about the firearm suppressors they sell. Their latest effort is a sleek animated infographic explaining the science and technology behind the devices and their benefits, along with some facts about guns and silencers in the United States. Check it out below.
...
Thanks to the quick thinking of one Wyoming elk hunter, what could have been a lethal encounter with a grizzly sow instead became merely a painful nip. KBZK reported that two bowhunters encountered a female grizzly with cubs north of Dubois on Sunday, which resulted in an attack. One of the hunters was walking near Horse Creek Drainage when the grizzly approached the men. Officials say that it was likely that neither the hunters nor the bear noticed each other until they got too close, at which point the...