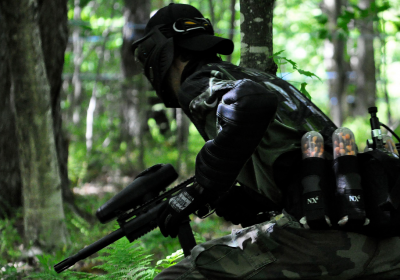 Hunters in the Ohio town of Avon Lake rejoiced last month after a new ordinance allowed year-round bow hunting for the purpose of managing the deer population. However, City Council member Dave Kos recently introduced a new alternative that has come under criticism by wildlife officials: using paintballs to scare the animals away. "It's been discussed with Ohio Department of Natural Resources (DNR) that shooting a deer near the hoof with a paintball gun will get them to scatter," Kos told
The
...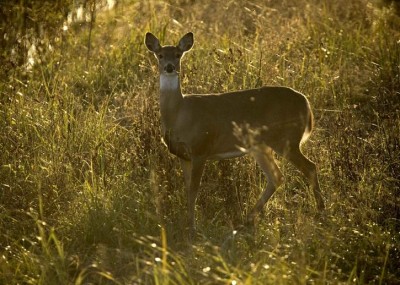 A recent report released by the Louisiana Department of Wildlife and Fisheries (LDWF) shows that hunters are seeing---and harvesting---more deer after nearly a decade of decline. Hunters still say they are frustrated by the lack of deer in the Bayou State, but LDWF officials estimate that sportsmen and women bagged a total of 166,200 deer during the 2013-2014 season, a number much higher than recent years. Hunter interest seems to be up, as more than 270,000 turkey and deer tags have been issued last year. "The deer harvest improved during the 2013-14 season," the LDWF stated in the
Read more »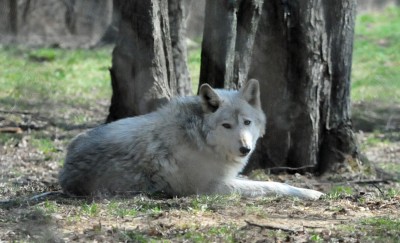 Conservationists and hunters declared victory in Michigan on Wednesday as the state Legislature voted to pass The Scientific Fish and Wildlife Conservation Act. The citizen-initiated act, which among other things protects the state's wolf season from attempts to stop the hunt, automatically became law after it passed the state House and will take effect next year at the earliest. While the 65-43 vote by House members on Wednesday was cause for celebration from those that supported the hunt, it was a shock to the animal rights organizations that opposed the season. "What the Legislature...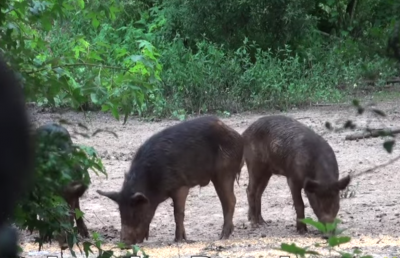 While hunting in Langley Ranch in Centerville, Texas, Marcus of Hunting with Marcus and Chris managed to land a lethal shot on two hogs. Two-for-one shots are always unique and exhilarating---akin to a feat of athletic prowess---but sportsmen and women are careful to make sure it is an ethical shot as well. According to the hunters, both hogs died shortly after the incident and were harvested. "The first hog was hit through both lungs and ran approximately 20 yards before expiring," Chris and Marcus...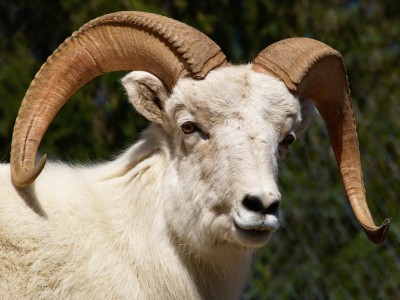 Officials from Alaska's Department of Game and Fish (ADFG) have implemented an emergency order to close all sheep hunting in the western Brooks Range after a recent survey found that sheep numbers had plummeted 50 to 70 percent from 2011. The unexpected results have biologists searching for answers in what they call an unexpected crisis. "I think they had an inkling that the numbers were down, but I don't know if anybody expected such a drastic decline," Chris McKee, a wildlife division supervisor for the US Fish and Wildlife Service (USFWS), told Read more »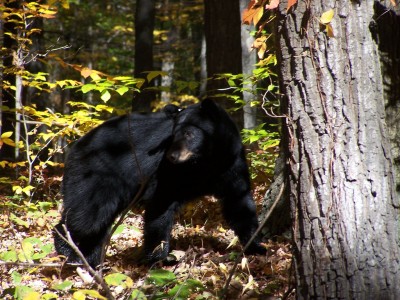 Maine's back bear hunting season opened on Monday, but many hunters' excitement is being mixed with trepidation as a November referendum could drastically change how hunters harvest bears in the state. The citizen-initiated referendum "Maine Question 1" will appear on the general election ballot later this year. If it is passed, hunters will no longer able trap bears, or use hounds or bait for hunting. "It would be like allowing a surgeon to do surgery without a scalpel," Judy Camuso, Wildlife Division Director with the Maine Department of Inland Fisheries and Wildlife (DIFW), told the Read more »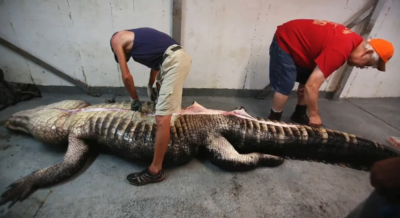 On August 16, a family of hunters in Alabama harvested a massive 1,011.5-pound alligator near Millers Ferry Dam in Wilcox County. The reptile was large enough to claim the Alabama state record and make a run for the title of the world's heaviest, but what taxidermists found inside the alligator's stomach may be even more surprising. According to AL.com, taxidermist Ken Owens...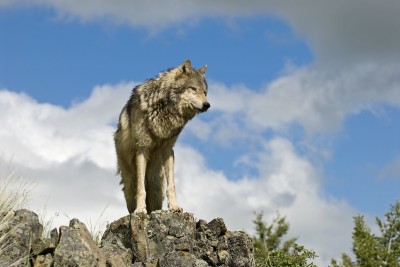 Hunters working with the Washington Department of Fish and Wildlife (WDFW) are set to cull several wolves from southern Stevens County after a spree of predatory attacks that left 17 sheep dead and many more wounded. According to the WDFW, wildlife officials and a state rancher are working to move a flock of 1,800 sheep away from the area after four attacks in a forest near the small town of Hunters in the past month. Experts believe that wolves from the Huckleberry Pack are responsible for killing the...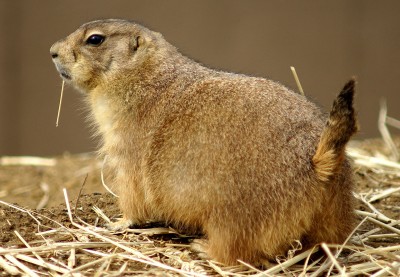 Boulder County health officials have announced that fleas from a dead prairie dog tested positive for bubonic plague earlier this month. The animal was found in the city of Boulder after residents noticed its carcass on their property. According to a press release, health officials have already set warning signs in the area where the animal was found, as well as nearby parks and open spaces. Residents are warned to avoid wildlife such as squirrels, prairie dogs, and other small rodents that...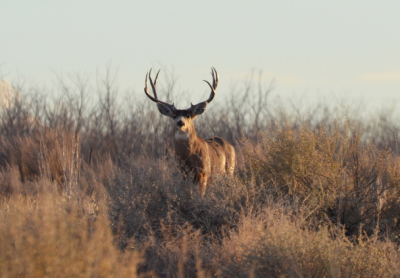 In just a span of eight years, Colorado's mule deer population dropped from 614,100 to 390,600. From 2005 to 2013, the state's mule deer herds dipped 36 percent and is now currently 125,000 animals short of the goal set by the state's Parks and Wildlife (CPW). It is not unusual for deer populations to fluctuate, especially in the West, but officials say there is something worrying about the recent decline. "Unlike previous times in history when mule deer populations have bounced back, we're in a time right now where mule deer populations are continuing to decline," CPW's Jody Kennedy...