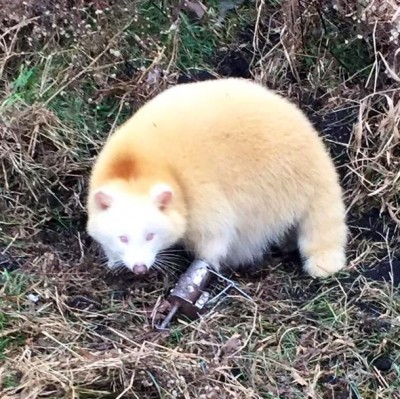 Have you ever seen an albino raccoon? This strange-looking creature was recently trapped in northeastern Indiana's District 2. According to officials with the Indiana Department of Natural Resources, it appears to be a true albino. //
Post
by
Indiana DNR Law District 2
. How rare are albino raccoons? Some experts place them at one in 750,000, while others say that albinism in raccoons is either a little more...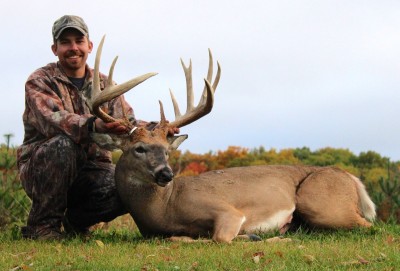 The Wisconsin Buck & Bear Club (WBBC)
recently announced
 that they've certified a new state archery record for a typical whitetail buck that was harvested by bowhunter Adam Hupf in Dodge County on October 11. The new record was panel-scored to an official measurement of 200 4/8 inches gross and 191 6/8 inches net, surpassing the previous record taken by Dusty Gerrits in 2012. //
Post
by
Read more »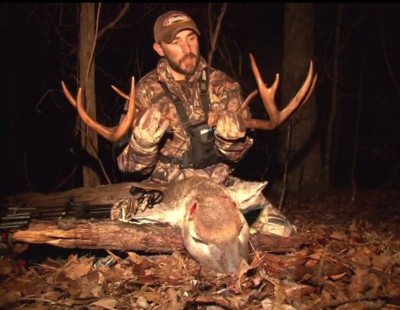 Filmmaker and hunter Jason Sebo got a late-season surprise when, after recovering a buck shot, he found its antlers discarded on the forest floor. "[It] ran about 60-70 yards, piled up," Sebo said in this video. "Unfortunately this time of the year, their horns begin to break off the pedestals and that's exactly what happened." Deer generally start shedding their antlers in late winter and start growing them again in late March or early April. It is not too uncommon for hunters to see bucks rubbing or shaking off their antlers, and older ones usually shed before younger ones. It also...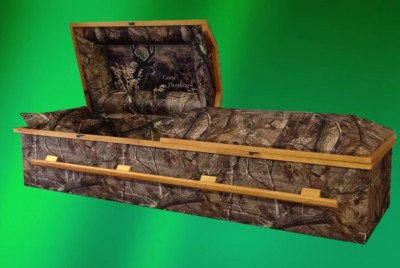 The subject of casket design may be a morbid topic, but more and more people are looking into customizing their final arrangements---and that means choosing the right casket. From the traditional to something a little more unique, a number of companies offer custom-built caskets in a wide variety of styles. One of the designs on the market is a hunting-themed, camouflage-lined casket. Layouts from the subtle, with only certain parts of the casket adorned with camo, to the fully wrapped. Yet the existence of these caskets begs the question, do people actually buy them, or are...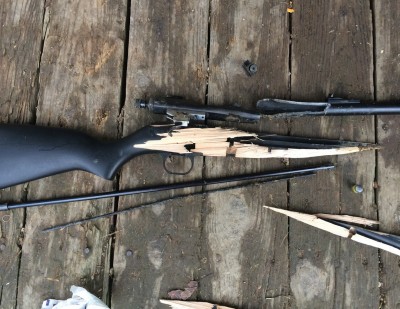 Most black powder muzzleloaders come with instructions that emphatically warn you to not use anything other than black powder, and any seasoned shooter will tell you that swapping powders can be a recipe for disaster. The Indiana Department of Natural Resources recently put up a photo of a completely shattered muzzleloader on its Law District 7 Facebook page. According to officials, this was one accident was not caused by a malfunction, but rather a...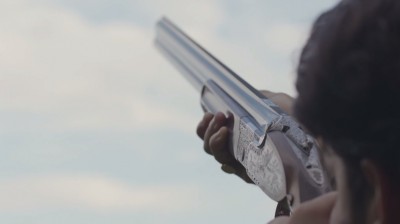 Have you ever wondered how a Beretta over-under shotgun is made? This short film from Ancarani Studio titled Human Technology follows the production of the one of these luxury firearms from start to finish. The manufacture of a Beretta shotgun is a mesmerizing meld of the high-tech and the traditional. "Human Technology is a singular and symbolic movie, its cast entirely made up of Beretta workmen, thus illustrating the perfect synthesis between craftsmanship and technology," Beretta writes on its website. If you've ever wondered where every dollar goes on a Beretta...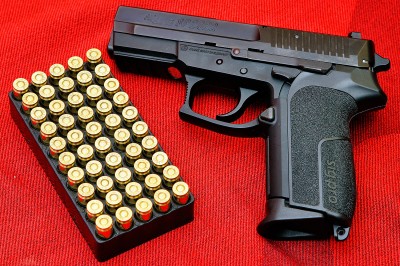 Last Wednesday the Ohio House of Representatives voted 69 to 15 to pass HB 234, a bill with numerous pro-gun measures, to Governor John Kasich for his signature. The bill is widely supported by Second Amendment advocates, and would reform the concealed carry process, legalize hunting with suppressors, and recognize handgun licenses from other states. "Our work today makes it easier for law-abiding citizens to exercise their right to bear arms while putting in safeguards---real safeguards---to keep people safe in Ohio," Senator Joe Uecker (R-Miami Township) told Read more »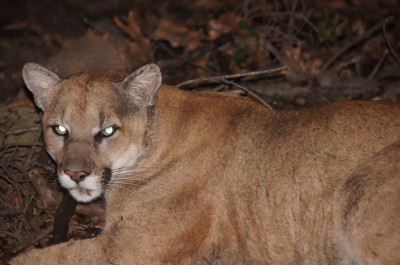 When Joshua Caldwell heard the gun shot, his first thought was that his daughter had bagged the bull elk they had seen earlier. As it turned out, 12-year-old Alyssa Caldwell had actually shot a mountain lion instead, at a mere five yards away, from where it could have pounced on the young hunter. "I already had a feeling that something was watching me or something, but I didn't see the cat until it was close," Alyssa told CBS 7. Alyssa and her father were building a makeshift blind in the New...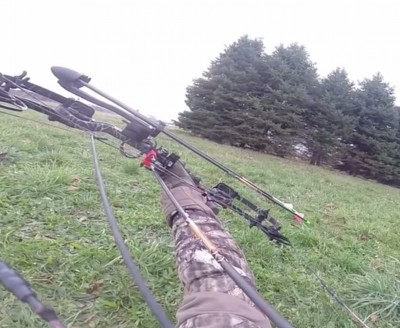 What is the strangest position you've ever loosed an arrow from? For this hunter, it may be this awkward angle laying down during deer season. The stealthy maneuver seemed more at home in an action flick or an installment of The Hunger Games rather than in a hunting video, but sure enough the bowman managed to bag a deer. Some archers routinely practice using their bow from a prone position---although it involves some creativity in finding the right pose before you can actually shoot. http://youtu.be/H5O4eC__d3M...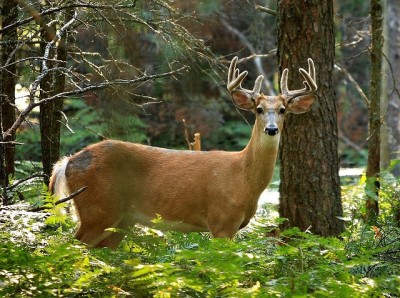 It has only been about two years since Pennsylvania State University researchers began fieldwork on their deer-forest study, but scientists are already drawing insights about the deer population in Pennsylvania's Rothrock and Bald Eagle State Forests. The study is focused onthe movement of 40 collared deer, both male and female, who transmit their locations back to Penn State researchers every few hours. During hunting season, however, scientists receive updates as frequently as every 20 minutes. In fact, a large part of the study focuses on how the deer react to hunters and hunting...