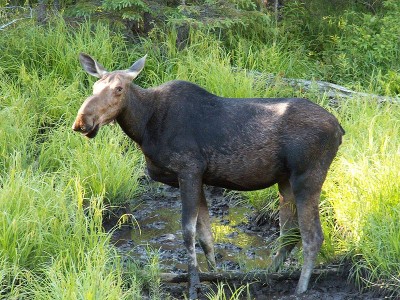 Don Newman of Nashwaulk, Minnesota was checking on some trap lines near Ely last month when he experienced a moose attack that left him with minor injuries. The trapper admitted that it could have been much worse if he did not bring along a nine-month-old silver lab that was on loan from a friend, which distracted the moose as it began to pummel Newman with its hooves. The dog likely instigated the attack when it began barking at the cow moose, but Newman forgave the pet. "The dog saved my butt," he told the
Duluth
...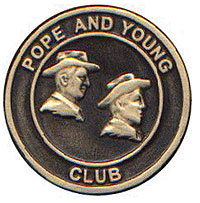 The Pope & Young Club, a non-profit North American conservation and bowhunting organization attended QDMA's inaugural North American Whitetail Summit and supported the event through a grant form it's conservation program. QDMA convened a first-of-its-kind Whitetail Summit and invited leaders and stakeholders from the entire whitetail community, including deer hunters, state and federal agencies, conservation organizations, the hunting industry, media, universities, and landowners. The goal of the summit was to identify key challenges to the future of deer hunting and to begin...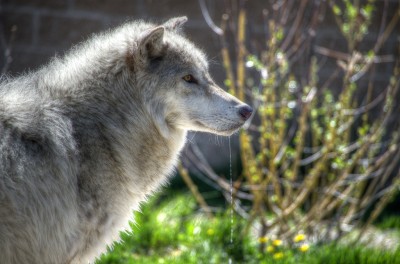 Idaho wildlife officials announced on February 28 that 23 wolves in the Lolo elk zone had been shot and killed by USDA Wildlife Service Agents. The announcement of the month's tally came on the heels of a $2 million proposal to fund additional management actions that passed the state House in February. According to the
Times-News
, the bill would create a five-member board made up of wildlife officials,...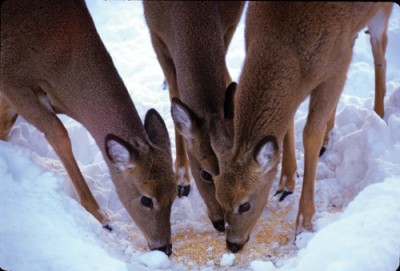 Hundreds of volunteers in cars, trucks, and snowmobiles mobilized in northern Minnesota last week to feed the area's struggling deer population. The Minnesota Department of Natural Resources (DNR) 
announced in February
that $170,000 will be allocated to provide the state's deer with food during an especially harsh winter, and now that translates to more than 88 tons of deer feed. "If we feed about one pound of food per deer per week, we're hoping to take care of about 20,000 deer for...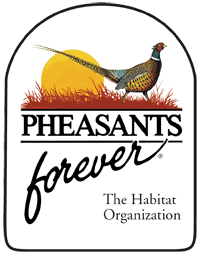 Chapters will use funds to improve habitat for upland wildlife and outdoor youth education
California is home to two new Quail Forever (
QF
) chapters and one new Pheasants Forever (
PF
) chapter. Residents from San Diego County formed the San Diego QF chapter, Bakersfield residents formed the South Valley QF chapter, while residents from Plumas County formed the...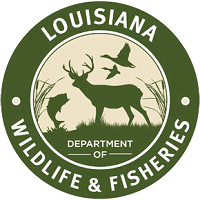 The Louisiana Wildlife and Fisheries Commission (LWFC) today adopted amended notices of intent for the upcoming hunting seasons based on recommendations by the Louisiana Department of Wildlife and Fisheries (LDWF). If approved, beginning with the 2014-2015 small game season, hunters would be allowed a three-day possession limit for rabbit, squirrel and quail. The daily harvest limit would remain eight for rabbits and squirrels, and 10 daily for quail. In additional action taken, the Commission amended the 2014-2015 deer season dates for Area 5 to close the still hunt season on the second...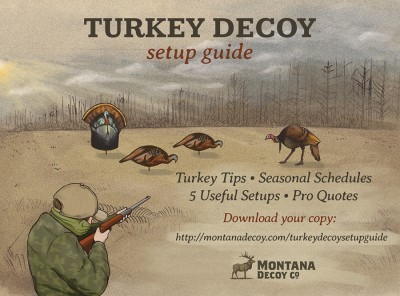 Each year, turkey hunters get a little smarter, a little more prudent about calling and decoys. Montana Decoy is excited to offer the ultimate Turkey Decoy Setup Guide. The guide features five proven turkey decoy setups that correlate with specific times of the season. It details what kind of turkey decoys to use, how to set them up, and calling tips to use along with the decoys. The guide features input from Steve Hickoff, author of "Turkey Calls and Calling: Guide to Improving Your Turkey-Talking Skills," Jerry McPherson and other professional turkey hunters. "Coming up with...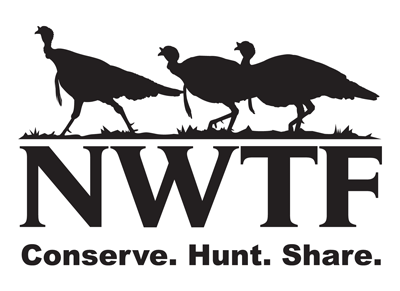 The National Wild Turkey Federation (NWTF)  is inviting you to a night of food, fun and great prizes. The organization is holding their annual banquet March 15, at the Chaffee County Fairgrounds, 10165 County Road 120, Salida. Doors open at 4:30 p.m. and dinner begins at 6 p.m. The NWTF is a national nonprofit organization and a leader in upland wildlife habitat conservation in North America. By working with state, federal and other wildlife agencies, the NWTF has helped restore wild turkey populations and continues to preserve our hunting heritage. Banquet admission includes dinner and...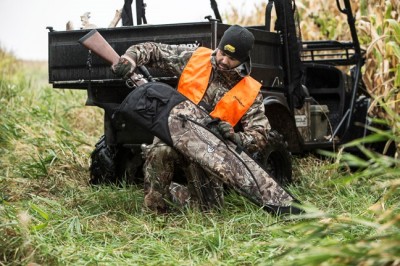 Southwick Associates, the nation's premier outdoors market research firm, has announced the brands hunters and shooters purchased most frequently in 2013. Results were compiled from the 36,680 internet-based surveys completed by hunters and shooters who volunteered to participate last year in Southwick Associates'
HunterSurvey.com
and
ShooterSurvey.com
polls. In 2013, hunters and shooters participating in the surveys said they purchased Plano gun cases and bow cases more than any other brand. "Protecting...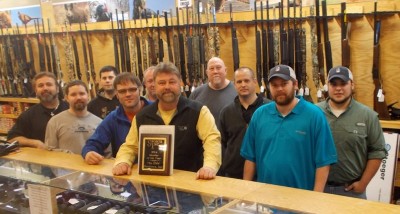 Sports, Inc. announced DNW Outdoors as its 2014 Outdoor Member of the Year February 5th at the Outdoors Sporting Goods Show held in Phoenix.  The national member-owned sporting goods buying group held its annual spring buying show at the Phoenix Convention Center February 5-8.
DNW Outdoors, located in Jonesboro, Arkansas, is owned by Dennis and Kay Noell and has been a member of Sports, Inc. since 2003.  The premier hunting, fishing and outdoor outfitter was chosen for its excellent representation as a Sports, Inc. member.
The business was started in 1987 in the automotive
...