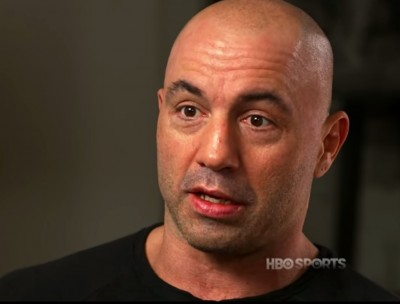 Joe Rogan may be better known for his stand-up comedy, hosting NBC's
Fear Factor
, or his time as a commentator for the UFC, but he is also a newly-recruited hunter. Rogan appeared on Tuesday's episode of HBO's
Real Sports with Bryant Gumbel
, in which he reiterated his support for the "Eat What You Kill" philosophy. Hunters are no strangers to relying on the meat they harvest from hunting season, but the adherents of this movement take it up a notch: they eat only meat that they kill for themselves. Supporters of the philosophy say that not only is game meat leaner and more...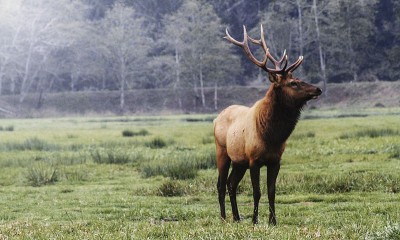 Two hunters in northeastern Utah were speechless when they discovered that the meat from two elk they had killed was stolen from their camp earlier this month. For friends Tracy Jones and Jamie Vigil, it was a disappointing end to what had been an exhilarating week spent chasing elk. According to the
Standard Examiner
, the two men were hunting with friends near the Wyoming border in an area known as Horse Creek. The hunters have returned to the same location...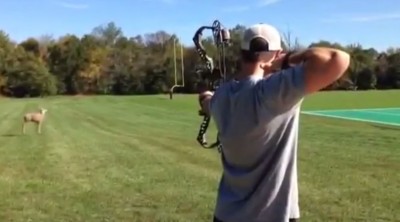 A lot of privileges come with being a quarterback, and for Colt McCoy of the Washington Redskins, that means a little bit of leeway when it comes to what he can bring to the field. What is McCoy's secret to training? Why, shooting a few arrows into a deer target, of course. The fact that he appropriates part of the team's training complex makes it all the better. .
@ColtMcCoy
was 11/12 passing on Sunday. Was it because he got some extra target practice at the park on Friday?
http://t.co/zHsutLoJqV
—...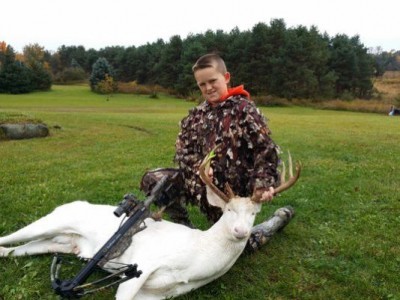 An 11-year-old hunter from Oceola Township, Michigan took the deer of a lifetime when he shot a 12-point albino buck with a crossbow on Monday. The animal was well-known to local hunters, but Gavin Dingman ended up being the one to harvest it. "My dad was just like, 'Take a deep breath. Are you sure you can take the shot? If you're not 100 percent, we don't want to injure it,'" Gavin told the
Daily Press & Argus
. The sixth-grader was hunting with his dad, Mick...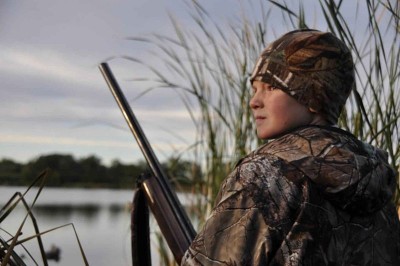 Biologists with the Texas Parks and Wildlife Department (TPWD) have good reason to be optimistic regarding the state's deer and duck population. Significant rainfall in recent months has provided a much-needed reprieve from the drought that hunters had been bracing for, and it seems that the wet conditions are good for wildlife both on land and in the air. "I would say conditions have improved over most of the state the last couple of months," said Kevin Kraai, TPWD Waterfowl Program Leader, in a
press release
....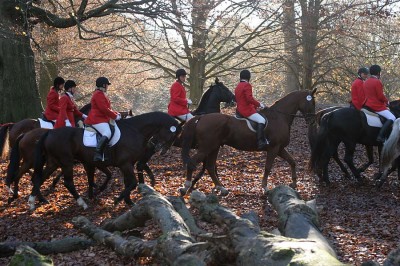 The sight of a mounted fox hunter in traditional attire---including red blazers and navy coats---is rare these days, and it seems that their quarry is rarer still. The coyote population on the East Coast is growing and in some areas pushing into fox territory. For the fox hunters in these regions, fewer foxes means that more and more clubs are finding coyotes a challenging, if unusual, substitute. "What the coyote has done is made [hunting] more difficult because the fox didn't run into other areas." Dennis Foster, executive director of the Virginia-based Masters of Foxhounds...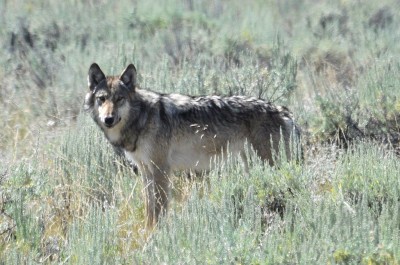 Last month OutdoorHub reported on
an animal rights group that planned on following Montana wolf hunters
. Now, members of the same group say they'll do the same in Wisconsin.
WUWM
reported on Wednesday that the group announced their intent to track and document hunters during the state's third annual wolf season, which also began Wednesday. The group's leader, 48-year-old Rodney Coronado, said...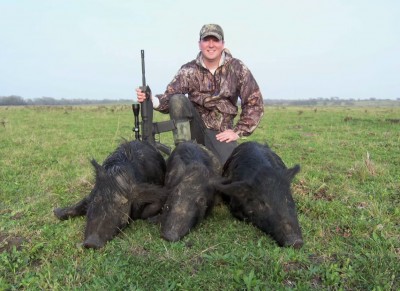 Over five million feral pigs reside in the United States, and half of that five million are in Texas. The pig population there has been described by wildlife experts as one of the most pressing conservation issues in the state, and officials want the pigs gone. Not only do the unruly swine cause more than $52 million in agricultural damages every year, they are also in direct competition with wildlife such as whitetail deer, turkey, and quail. As part of a new concentrated effort to increase management efforts, the Texas Department of Agriculture (TDA) has declared October "Hog Out...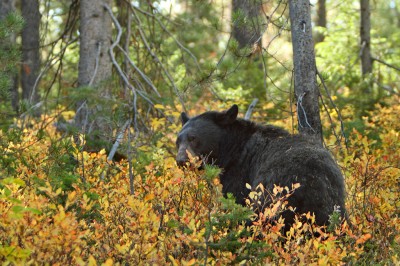 States like New Jersey and New York are urging more people to take up bear hunting this year in the face of a population boom across sections of the East Coast.
Earlier this year
the New York Department of Environmental Conservation (DEC) loosened bear hunting regulations and quotas for upstate hunters, and now New Jersey is following suit with a campaign to put bear on the dinner table. "It's tasty," Kelcey Burgess, the New Jersey Division of Fish and Wildlife's bear...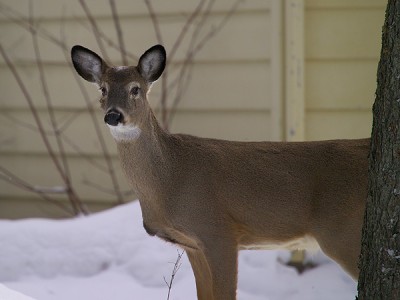 New Jersey wildlife officials confirmed on Friday that the state's first traces of bluetongue virus have been found on two dead deer. According to the
Department of Environmental Protection
, the deer were discovered in Somerset and Morris County last month and tested positive for the disease, which is spread by midge bites. Experts often compare bluetongue disease to the similar epizootic hemorrhagic disease (EHD), as both share the same symptoms, affect the same species, and are not considered contagious. Bluetongue, however, has a...