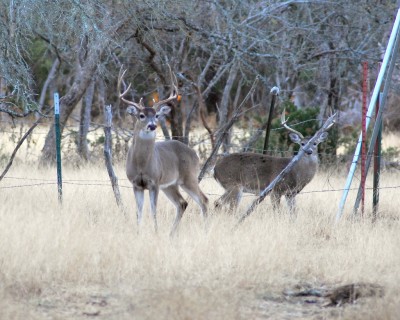 The Ohio Department of Natural Resources (DNR) and Department of Agriculture
announced last week
that a case of chronic wasting disease (CWD) has been discovered in the state. The disease was positively identified in a captive deer herd in Holmes County, and is believed to be the first case of CWD in Ohio. Wildlife officials stress that there is no reason to believe that the disease has been transmitted outside of the captive herd, which is currently under...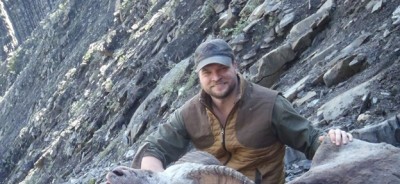 Global Rescue
member Steven Huskey was on a hunting trip to the Canadian Rockies when suddenly things went very, very wrong. "During a steep, snowy descent through the Canadian Rockies in pursuit of an elusive bighorn sheep, I found myself sliding down the mountain toward a cliff. As I went over the edge, I instinctively grabbed for a sapling. It was like a made-for-TV-movie." With help from Global Rescue, Huskey lived to tell the tale of his ordeal. "[As I fell,] the momentum of my weight and my pack dislocated my right...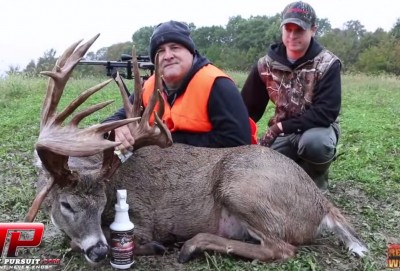 On October 12, hunter Joe Franz harvested a massive whitetail buck with a muzzleloader on his property in Iowa. Fortune has awarded this hunter the deer of a lifetime, but it was the foresight of the Trophy Pursuit team that put this incredible shot on camera. With a reported preliminary score of 258 and 7/8, this buck could very well be the largest ever taken while being filmed. http://youtu.be/mg7Z4juaGo8 "We are very excited to announce that Trophy Pursuit has filmed the harvest of what we think could be the largest wild, 100% fair chase whitetail to ever be captured on professional...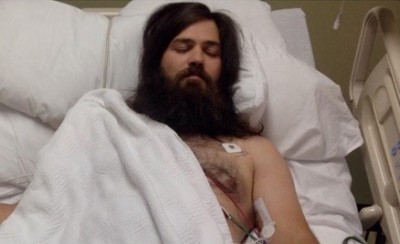 Jep Robertson, the younger brother of Duck Commander CEO Willie Robertson and a cast member on the popular A&E show
Duck Dynasty
, was hospitalized last week when he had a seizure in a treestand while hunting for deer. A representative for the family told
US Weekly
that Robertson is now recovering and that thankfully, friends and family were nearby when the incident occurred and were able to rush the hunter to a hospital. "Earlier this...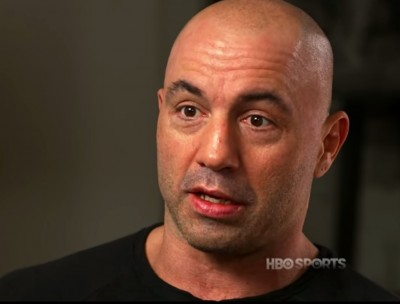 Joe Rogan may be better known for his stand-up comedy, hosting NBC's
Fear Factor
, or his time as a commentator for the UFC, but he is also a newly-recruited hunter. Rogan appeared on Tuesday's episode of HBO's
Real Sports with Bryant Gumbel
, in which he reiterated his support for the "Eat What You Kill" philosophy. Hunters are no strangers to relying on the meat they harvest from hunting season, but the adherents of this movement take it up a notch: they eat only meat that they kill for themselves. Supporters of the philosophy say that not only is game meat leaner and more...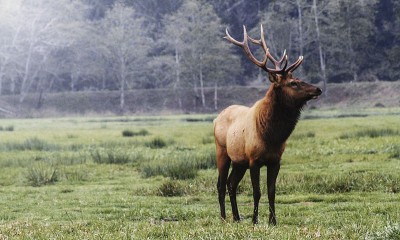 Two hunters in northeastern Utah were speechless when they discovered that the meat from two elk they had killed was stolen from their camp earlier this month. For friends Tracy Jones and Jamie Vigil, it was a disappointing end to what had been an exhilarating week spent chasing elk. According to the
Standard Examiner
, the two men were hunting with friends near the Wyoming border in an area known as Horse Creek. The hunters have returned to the same location...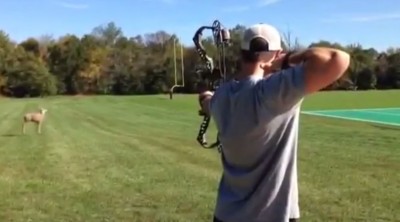 A lot of privileges come with being a quarterback, and for Colt McCoy of the Washington Redskins, that means a little bit of leeway when it comes to what he can bring to the field. What is McCoy's secret to training? Why, shooting a few arrows into a deer target, of course. The fact that he appropriates part of the team's training complex makes it all the better. .
@ColtMcCoy
was 11/12 passing on Sunday. Was it because he got some extra target practice at the park on Friday?
http://t.co/zHsutLoJqV
—...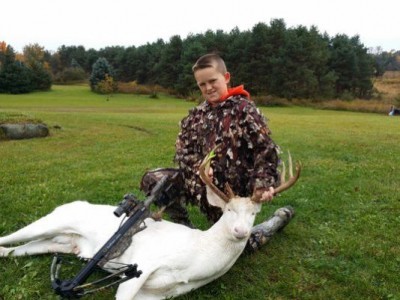 An 11-year-old hunter from Oceola Township, Michigan took the deer of a lifetime when he shot a 12-point albino buck with a crossbow on Monday. The animal was well-known to local hunters, but Gavin Dingman ended up being the one to harvest it. "My dad was just like, 'Take a deep breath. Are you sure you can take the shot? If you're not 100 percent, we don't want to injure it,'" Gavin told the
Daily Press & Argus
. The sixth-grader was hunting with his dad, Mick...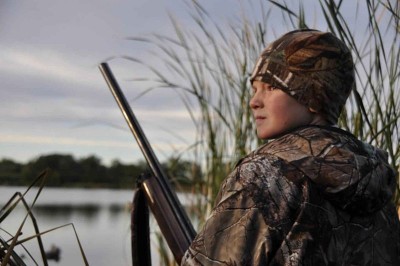 Biologists with the Texas Parks and Wildlife Department (TPWD) have good reason to be optimistic regarding the state's deer and duck population. Significant rainfall in recent months has provided a much-needed reprieve from the drought that hunters had been bracing for, and it seems that the wet conditions are good for wildlife both on land and in the air. "I would say conditions have improved over most of the state the last couple of months," said Kevin Kraai, TPWD Waterfowl Program Leader, in a
press release
....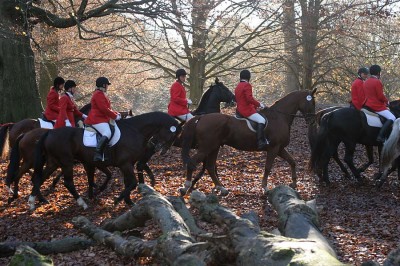 The sight of a mounted fox hunter in traditional attire---including red blazers and navy coats---is rare these days, and it seems that their quarry is rarer still. The coyote population on the East Coast is growing and in some areas pushing into fox territory. For the fox hunters in these regions, fewer foxes means that more and more clubs are finding coyotes a challenging, if unusual, substitute. "What the coyote has done is made [hunting] more difficult because the fox didn't run into other areas." Dennis Foster, executive director of the Virginia-based Masters of Foxhounds...