How did non-profit organization Safari Club International (SCI) manage to upset a lion's share of their loyal members and exhibitors? Via budget notes published by SCI as well as correspondence by prominent chapter members in opposition (and SCI's official reply), a recent move to launch a for-profit LLC as a commissionable booking agency has members and exhibitors crying foul. The new business, based in Arizona, would earn a 15 percent commission on booking hunts worldwide with "top tier" outfitters. Rumor that Cabela's is getting out of the booking business may have facilitated...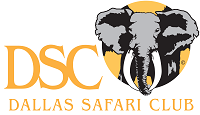 Erwin Kotze was a young, rising star among Africa's professional hunters. But when an elephant killed him during a hunt in 2013, his family couldn't afford a proper burial. Kotze's story became the latest tragedy in a long list of guides, trackers and others killed or disabled on the job—and the tipping-point inspiration behind a new Dallas Safari Club (DSC) initiative to help. The DSC Frontline Foundation launched recently as a way for hunters to give something back to the professionals who work, often at great personal risk, to make hunting adventures possible. The new...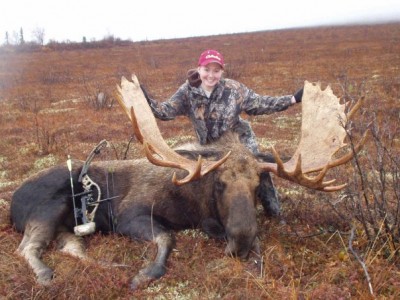 How many times have you seen someone on a social media site posing the question, "If you could go anywhere and hunt anything, what would it be?" I used to answer those truthfully, but it got to be rather redundant and kind of depressing. So I started answering with the most off-the-wall thing I could think of. "Unicorns on Easter Island," was a fun one. There are ways to make a dream hunting trip come true, however, that are much more realistic. The place to start is by being honest with yourself. Where do you really want to go, and how much can you afford to spend doing it? From...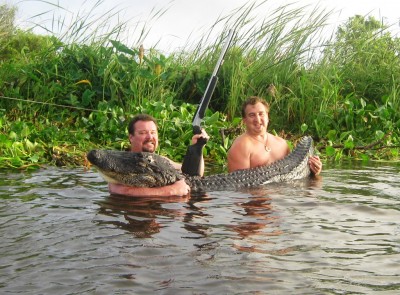 Drake Dawson, the most recent recipient of the Safari Club International (SCI) North American Outfitter of the Year award, started his hunting career like most, under the watchful eye of his father. The Dawson family lived in rural Missouri in a time when quail were the most common quarry. Drake's father raised quail, pheasants, and chukars and then took clients on afternoon hunts, and Drake began his career in the hunting industry as a bird boy, or in his mind an "assistant guide." His parents love to travel, and Drake had traveled to most of South America, Southern Africa, Europe,...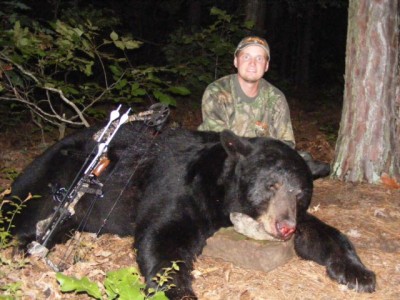 I have been fascinated by black bears all my life, and I have been pursing them with a passion for more than a dozen years. I have mined the Boone and Crockett Club (B&C) record books to discover the best areas in North America that consistently produce huge bears. Keep in mind that the total number of B&C animals produced in an area is not necessarily a good indicator of trophy potential. The percentage of B&C bears in the overall harvest is a better indicator of the area's potential to produce a monster. The B&C minimum score for a black bear is 21 inches. It goes...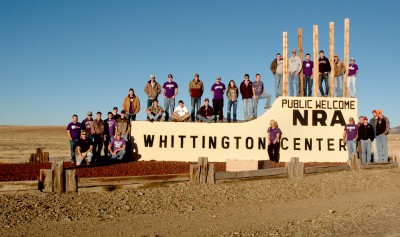 Mark Twain once said, "Nothing so liberalizes a man and expands the kindly instincts that nature put in him as travel and contact with many kinds of people." This rings true on so many levels. In the last several years, I have been fortunate to travel, and live, between our two coasts. Many people along the way have remained close friends and there have been many events that have helped shape who I am as a person. As some of you probably read,
I recently ventured to the NRA Whittington Center in Raton, New Mexico to elk
...
Celebrating many successful years of representing the Texas deer industry, the Texas Deer Association (TDA) announces its 15th Annual TDA Convention & Fundraiser will be held on August 15, 2013, through August 17, 2013, at the JW Marriott Hill Country Resort & Spa in San...
Read More »
The Buck Advisors (Buck Advisor, LLC) have strategically launched a new era of wildlife management services and products. Grounded in proven science, The Buck Advisors provide not only traditional expert on-site visits for wildlife management clients, but also offer a new online interactive set of...
Read More »
Earlier this year the Pennsylvania Game Commission made a proposal that could potentially put the state's private hog hunting operations out of business. The proposed rules would have banned the importation and possession of wild pigs by July 2014, a death blow to the commercial...
Read More »
The Wyoming Women's Antelope Hunt received a $25,000 donation from Uranium One Americas, a global company with operations in Wyoming. The hunt, held Oct. 3-6, 2013, at the Ucross Ranch, will raise money to support the mission of the Wyoming Women's Foundation.
"Supporting local communities where our operations are located in Wyoming is a priority for Uranium One. I can't think of a better way to invest in our future workforce than by supporting the Wyoming Women's Foundation's efforts to improve access to education and jobs for Wyoming women," said Donna Wichers, Uranium One Americas president. "We are thrilled to be a sponsor of such an exciting, groundbreaking event. Many of our employees are avid hunters, including myself."
The Wyoming Women's Antelope Hunt, hosted by the Wyoming Women's Foundation, will provide a guided antelope hunt for 50 women. Event participants will hunt on scenic private lands in northeastern Wyoming with experienced guides. An emphasis will be placed on safety, hunting ethics, and social interaction.
Women who attend this event will have ample time for networking, taking part in some friendly competitions, and raising funds that will be used to invest in the economic self-sufficiency of women and the future of girls.
For more information about the Wyoming Women's Antelope hunt, visit http://www.womensoneshot.com/.
Read and join the discussion on Uranium One Signs On as Platinum Sponsor of First Wyoming Women's Antelope Hunt at OutdoorHub.com.