Why? Because if you want to experience this bucket-list hunt come November, now's a great time to check out
Big Water Outdoors'
 operation and talk to the guys about getting your dates lined up for this fall! They get busy when things get prime on the Wisconsin shore! Frankly, I didn't realize this hunting opportunity even existed until just a few years ago. I grew up very near the Big Lake, but had no idea the number of coastal marine ducks that migrate through and to the open water of Lake Michigan.
Read more »
"He may be able to bust clay targets, but that ain't hunting. I can shoot birds in the field, where it counts." That's a classic excuse heard from the guy who just finished down the ranks at a Sunday afternoon trap shoot or friendly, after-work sporting clays league. However, were he to encounter the same competitor in the field, chances are he'd get his clock cleaned there, too.
...
If you're a waterfowl hunter, you're accustomed to a plug in your gun's magazine that limits you to three shots at a time. You're also used to strict bag limits and possession limits. But a hunter pursuing snow geese in the spring has no such restrictions. From Arkansas to the Canadian border, snow geese make their way north each spring in numbers that are hard to fathom. Goose hunters lie in wait all along the way, hoping to make a dent in the incredibly high population. It wasn't always this way. Snow geese rebounded from very low populations and the middle part of the 1900s. But...
Spring snow goose hunting is a great "gap filler." Before we had the spring seasons, March and the first half of April dragged along as shotgunners waited for turkey seasons to kick off across a wide portion of the country. Now we can fill that time chasing geese. Are you going to hunt them this spring? Admittedly, this is a game with some pretty high barriers for entry. It takes time, specialized gear, hard-earned knowledge, and often lots of travel to be successful with spring white geese. If this isn't something you've done before or plan on doing frequently, you either need...
Whitetail deer are the most populous big game animal in the United States, so why should a hunter travel to Canada to hunt them? The photo above helps make the case, but I tapped two outfitters to help explain the advantages of a Canadian whitetail safari. Alberta "Most stateside hunters have never hunted deer where there are caribou, elk, mule deer, grizzly bear, black bear, and wolves, lots of wolves," said Ron Nemecheck of North River Outfitting. "Feel free to take a couple of those home with you," he added with a laugh. "I hunt North...
The big five safari is an iconic outdoor adventure that's been enjoyed by the likes of former President Teddy Roosevelt and other legendary hunters. However, is such a hunt possible today? What would it be like? What would it cost? At this week's Safari Club International Convention in Las Vegas I tracked down Keith Atcheson, who grew up in his father's big game booking business and has been advising hunters for 40 years. He was kind enough to explain where a hunter could pursue each of the big five animals...
If you have a dream hunt, you can start planning it now at the SCI Convention being held here in Las Vegas February 4 through 7. The options range from modestly priced adventures to the extreme, like a half-a-million-dollar Big Five safari. Every hunter has those "some day" fantasy trips on his or her bucket list, and here are seven that can be life-changing events. 1. Wyoming mule deer A trophy mule deer may be the most difficult trophy to bag no matter how much money you spend. Fortunately, if you are willing to condition yourself for the...
On Monday the Indiana Court of Appeals ruled that the state Department of Natural Resources (DNR) does not have the authority to prohibit high-fence deer hunting, or the hunting of captive animals. This decision is a new wrinkle in the decade-long fight between wildlife officials and private breeders to either ban or allow captive hunts. In 2005, the DNR ordered more than a dozen high-fence hunting facilities in the state to shut down, due in part to worries over the spread of infectious diseases like chronic wasting...
How did non-profit organization Safari Club International (SCI) manage to upset a lion's share of their loyal members and exhibitors? Via budget notes published by SCI as well as correspondence by prominent chapter members in opposition (and SCI's official reply), a recent move to launch a for-profit LLC as a commissionable booking agency has members and exhibitors crying foul. The new business, based in Arizona, would earn a 15 percent commission on booking hunts worldwide with "top tier" outfitters. Rumor that Cabela's is getting out of the booking business may have facilitated...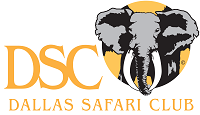 Erwin Kotze was a young, rising star among Africa's professional hunters. But when an elephant killed him during a hunt in 2013, his family couldn't afford a proper burial. Kotze's story became the latest tragedy in a long list of guides, trackers and others killed or disabled on the job—and the tipping-point inspiration behind a new Dallas Safari Club (DSC) initiative to help. The DSC Frontline Foundation launched recently as a way for hunters to give something back to the professionals who work, often at great personal risk, to make hunting adventures possible. The new...