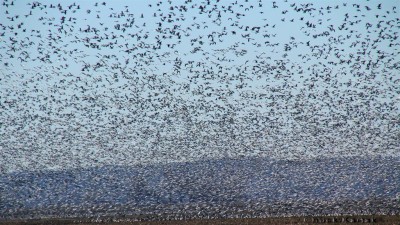 If you're a waterfowl hunter, you're accustomed to a plug in your gun's magazine that limits you to three shots at a time. You're also used to strict bag limits and possession limits. But a hunter pursuing snow geese in the spring has no such restrictions. From Arkansas to the Canadian border, snow geese make their way north each spring in numbers that are hard to fathom. Goose hunters lie in wait all along the way, hoping to make a dent in the incredibly high population. It wasn't always this way. Snow geese rebounded from very low populations and the middle part of the 1900s. But...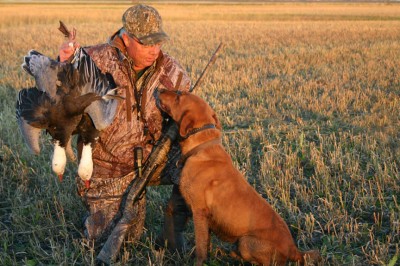 Spring snow goose hunting is a great "gap filler." Before we had the spring seasons, March and the first half of April dragged along as shotgunners waited for turkey seasons to kick off across a wide portion of the country. Now we can fill that time chasing geese. Are you going to hunt them this spring? Admittedly, this is a game with some pretty high barriers for entry. It takes time, specialized gear, hard-earned knowledge, and often lots of travel to be successful with spring white geese. If this isn't something you've done before or plan on doing frequently, you either need...
Whitetail deer are the most populous big game animal in the United States, so why should a hunter travel to Canada to hunt them? The photo above helps make the case, but I tapped two outfitters to help explain the advantages of a Canadian whitetail safari. Alberta "Most stateside hunters have never hunted deer where there are caribou, elk, mule deer, grizzly bear, black bear, and wolves, lots of wolves," said Ron Nemecheck of
North River Outfitting
. "Feel free to take a couple of those home with you," he added with a laugh. "I hunt North...
The big five safari is an iconic outdoor adventure that's been enjoyed by the likes of former President Teddy Roosevelt and other legendary hunters. However, is such a hunt possible today? What would it be like? What would it cost?
At this week's Safari Club International Convention in Las Vegas
I tracked down
Keith Atcheson
, who grew up in his father's big game booking business and has been advising hunters for 40 years. He was kind enough to explain where a hunter could pursue each of the big five animals...
If you have a dream hunt, you can start planning it now at the
SCI Convention
being held here in Las Vegas February 4 through 7. The options range from modestly priced adventures to the extreme, like a half-a-million-dollar Big Five safari. Every hunter has those "some day" fantasy trips on his or her bucket list, and here are seven that can be life-changing events. 1. Wyoming mule deer A trophy mule deer may be the most difficult trophy to bag no matter how much money you spend. Fortunately, if you are willing to condition yourself for the...
On Monday the Indiana Court of Appeals
ruled
that the state Department of Natural Resources (DNR) does not have the authority to prohibit high-fence deer hunting, or the hunting of captive animals. This decision is a new wrinkle in the decade-long fight between wildlife officials and private breeders to either ban or allow captive hunts. In 2005, the DNR ordered more than a dozen high-fence hunting facilities in the state to shut down, due in part to worries over the spread of infectious diseases like chronic wasting...
How did non-profit organization Safari Club International (SCI) manage to upset a lion's share of their loyal members and exhibitors? Via budget notes published by SCI as well as correspondence by prominent chapter members in opposition (and SCI's official reply), a recent move to launch a for-profit LLC as a commissionable booking agency has members and exhibitors crying foul. The new business, based in Arizona, would earn a 15 percent commission on booking hunts worldwide with "top tier" outfitters. Rumor that Cabela's is getting out of the booking business may have facilitated...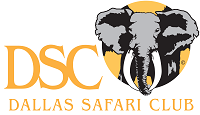 Erwin Kotze was a young, rising star among Africa's professional hunters. But when an elephant killed him during a hunt in 2013, his family couldn't afford a proper burial. Kotze's story became the latest tragedy in a long list of guides, trackers and others killed or disabled on the job—and the tipping-point inspiration behind a new Dallas Safari Club (DSC) initiative to help. The DSC Frontline Foundation launched recently as a way for hunters to give something back to the professionals who work, often at great personal risk, to make hunting adventures possible. The new...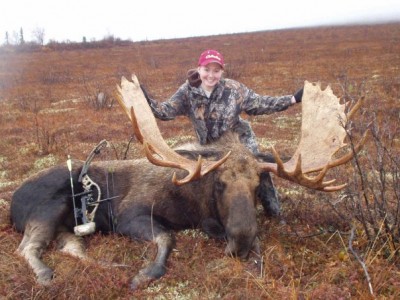 How many times have you seen someone on a social media site posing the question, "If you could go anywhere and hunt anything, what would it be?" I used to answer those truthfully, but it got to be rather redundant and kind of depressing. So I started answering with the most off-the-wall thing I could think of. "Unicorns on Easter Island," was a fun one. There are ways to make a dream hunting trip come true, however, that are much more realistic. The place to start is by being honest with yourself. Where do you really want to go, and how much can you afford to spend doing it? From...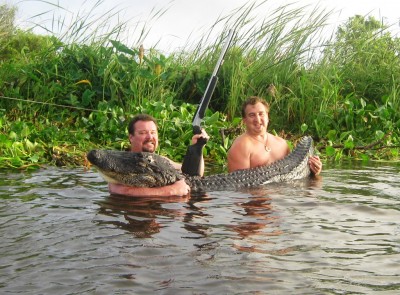 Drake Dawson, the most recent recipient of the Safari Club International (SCI) North American Outfitter of the Year award, started his hunting career like most, under the watchful eye of his father. The Dawson family lived in rural Missouri in a time when quail were the most common quarry. Drake's father raised quail, pheasants, and chukars and then took clients on afternoon hunts, and Drake began his career in the hunting industry as a bird boy, or in his mind an "assistant guide." His parents love to travel, and Drake had traveled to most of South America, Southern Africa, Europe,...