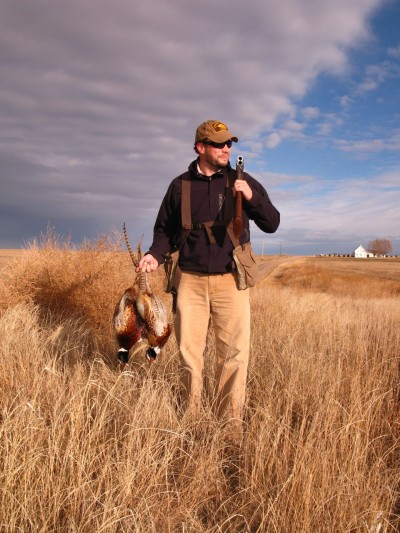 This interview with the National Wildlife Federation's National Sportsmen's Outreach Campaign Manager John Gale is part of OutdoorHub's Leaders of Conservation series, in which we sit down with leaders of the North American conservation movement to learn more about the stories behind their organizations and people.
With over four million members across the United States, there is little doubt that the National Wildlife Federation (NWF) is one of the largest conservation organizations in the country. Founded shortly before the Second World War, the NWF was one of the first...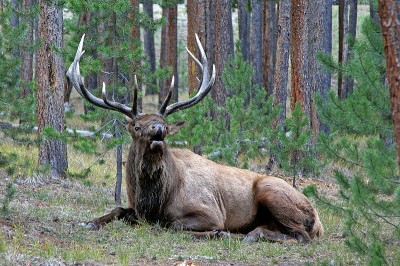 For the past five decades chronic wasting disease (CWD) has spread like a cancer through the nation's cervid population. Without any form of effective vaccine or cure, the disease poses a serious problem for the country's elk, moose, and deer. According to the
Missouri Department of Conservation
, CWD has been positively identified in at least 22 states and several Canadian provinces. For a long time many biologists were concerned that the disease, which purportedly boasts a 100 percent fatality...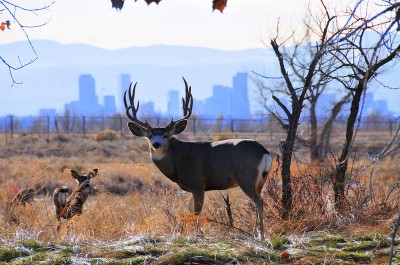 In 2013, Colorado wildlife officials determined the state's mule deer had hit a record low. At only 384,000 animals, the Centinnel State's muley population is 200,000 short of the official target number and 36 percent less from almost a decade ago when 614,000 roamed across Colorado. The dramatic drop has many conservationists calling for immediate action to reverse the trend. Colorado Parks and Wildlife (CPW) officials will be holding a summit next month to meet with the public, and hopefully find a solution that will stop the mule deer decline. "Across the Western US, state wildlife...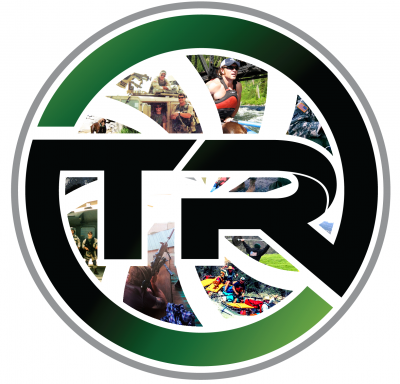 Thanks to the internet, it's now easier than ever for modern inventors to share their ideas with the world, but finding the right platform can be tricky. Unless you've been living under a rock, you've probably heard of crowdfunding websites like Kickstarter and Indiegogo. The premise is simple: put your idea on a pedestal and see how the world reacts. If you have something of merit, than you'll likely see money pour in from thousands of eager funders who want nothing more than to see you succeed---and possibly a more material reward.
TwistRate
is the...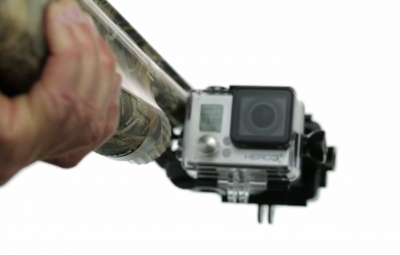 Over the past decade GoPro cameras have quickly grown to dominate outdoor filmmaking. Characterized by their lightweight frames and rugged durability, GoPro's products are the first choice of many action sport enthusiasts. These wearable cameras have also proven to be invaluable to the outdoor film industry, providing both filmmakers and individual sportsmen the ability to record point-of-view video while in the field. Now for the first time GoPro has announced a new mount dedicated especially to the stewards of the great outdoors: sportsmen. Similar mounting equipment has been designed for...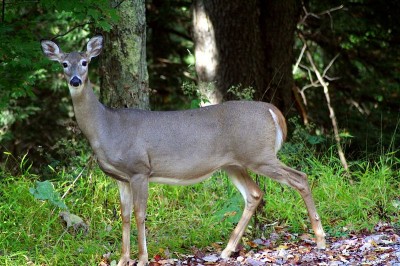 The village of East Hampton on Long Island is experiencing a deer boom, a problem that it shares with neighboring towns. This year, however, the town of just about 1,000 residents will be rolling out a new strategy to deal with the increasing deer population. According to
CBS News
, East Hampton officials plan on moving ahead with surgical sterilization of more than 100 does. The program will cost the city about $130,000---roughly $1,000 for every doe---and so far...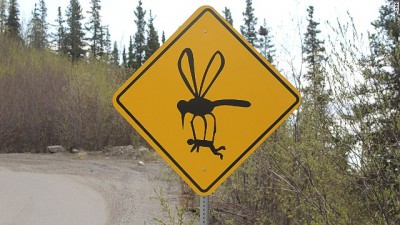 Everything on the planet has a purpose, right? It may be hard to imagine, especially after watching the evening news, but everything has to have some particular niche that it fills, some role in the great scheme of life on the planet Earth. Okay, I may have watched way too many documentaries on the Discovery Channel. I can almost envision David Attenborough narrating this story. But seriously, can you tell me what role the mosquito fills? I'm sure at one point in history, the mosquito did something important, be it to transport some virus, or serve as a food source. Today I think they...
This interview with Backcountry Hunters and Anglers Executive Director Land Tawney is part of OutdoorHub's Leaders of Conservation series, in which we sit down with leaders of the North American conservation movement to learn more about the stories behind their organizations and people.
For many, the word "backcountry" invokes a deep, somber image of untamed wilderness and clear waters. For those who love the backcountry, it is a symbol of freedom, self-reliance, and strength tempered by an undercurrent of ever-present danger. "There is a delight in the hardy life of the...
When Rick Casillo heard the stories of the wounded veterans around the campfire in Alaska, his awe and respect for the soldiers grew to great proportions. "I wanted to be in the Marines so badly out of high school," said Casillo. "I was turned down five times because of all the inner-ear surgeries I had as a kid." Though his medical history precluded him from a military career, his patriotism and respect for those who serve never waned. Mark, an amputee veteran and senior citizen, sends Rick $20 a month to support his dog racing in Alaska's Iditarod. Casillo thought of him and all...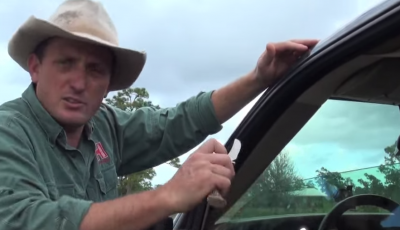 There are a lot of neat tips and tricks when it comes to keeping your tools in prime condition, but not all are exactly convenient. Take for example the fact that you can sharpen a knife using a coffee mug---if you bring a mug with you to the field, you might as well bring a dedicated sharpening tool. In the following video,
Deer Meat for Dinner
explains how you can use a car window to put an edge back on your knife. Don't knock it until you've tried it. Depending on the roughness of your window's edge, it can easily...