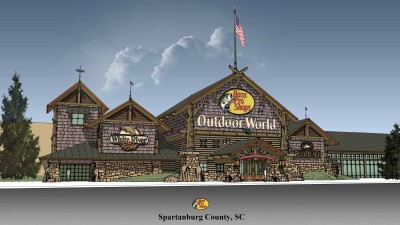 Bass Pro Shops
, an outdoor retailer specializing in hunting, fishing, camping and other related outdoor gear, is proud to announce plans for a new store in Spartanburg County, S.C.  The Bass Pro Shops retail attraction will be located between Greenville and Spartanburg on Interstate 85 at Highway 101.  It will be the primary anchor for a 75-acre mixed use development that will...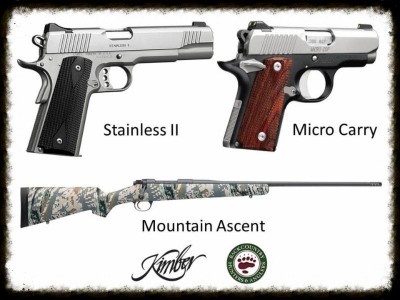 Backcountry Hunters & Anglers announced today that they will be offering several options for those who would like to become life members of the organization.  Those who sign up between now and the end of 2014 can choose a particular life membership plan that allows them to select one of three firearms from Kimber America.  The options are as follows: $1,000 Life Membership includes a Kimber Micro Carry pistol chambered in .380 – The Micro is a new introduction for Kimber and represents the finest concealed carry .380 handgun ever produced.  Again, the BHA partnership with Kimber...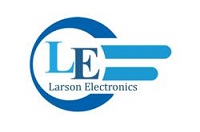 With over 40 years as a leader in the industrial and commercial lighting industry, Larson Electronics continues its commitment to providing high grade lighting equipment to specialty markets with the release of a 10 watt LED drop light equipped with 30 feet of cord on a retractable reel. The
VPLHL-7WLED-GR50
LED trouble light from Larson Electronics is waterproof and vapor proof and is constructed to prevent the intrusion of water and...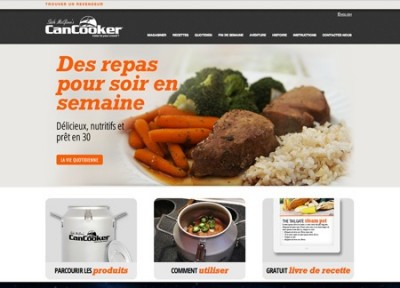 Seth McGinn's CanCooker, the company that reinvented the old-fashioned-creamery-style can as a portable convection oven that steam-cooks a complete meal in an hour, announced that its popular website is now available in Canadian French. By simply clicking the "François" button in the top right corner of the CanCooker opening page, customers will be switched from English to Canadian French. This unique feature will provide new Canadian French speaking customers with a thorough understanding of the CanCooker concept, and it will show current users how to get the most out of their...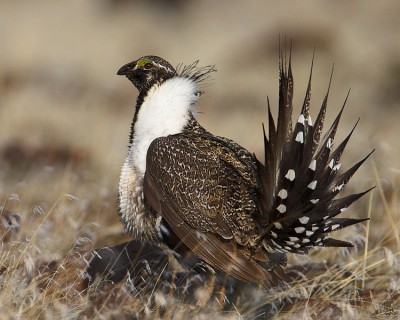 When it comes to competition between ravens and sage grouse, many biologists say that grouse are on the losing side of the fight. With dramatically shrinking habitat and declining numbers, conservationists say that efforts to save the sage grouse are vital in keeping the species from extinction. The debate now turns to whether those efforts will include culling one of the bird's worst predators. According to the
Twin Falls Times-News
, Idaho will be...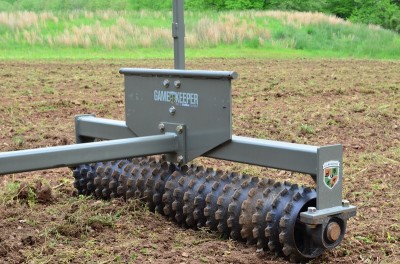 It's the time of year for planting spring food plots and one way to ensure a successful crop is proper seed bed preparation. Many planting failures can be attributed to poor seedling survival or lack of germination due to incorrect planting depth and poor seed bed prep. "If you're planting small seeds like clover, chicory, brassicas or alfalfa, it's especially important to have the correct seed covering," said Jesse Raley with Mossy Oak GameKeepers. "These seeds only need to be covered with about a quarter-inch of soil. Many times when small seeds are broadcast onto a very finely disked and...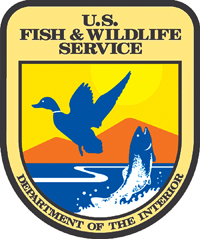 Each year, the Wildlife and Sport Fish Restoration Program provides funding to each state in the Midwest to support localized conservation efforts. This year, the Midwest Region is receiving over $210 million dollars in grant funding. In the past, conservation efforts including native plant restoration, deer population research, elk restoration, fish stocking, and other state-specific conservation needs have been realized with the help of this funding. Across the nation, more than $1.1 billion will be distributed to state and territorial fish and wildlife agencies to fund fish and wildlife...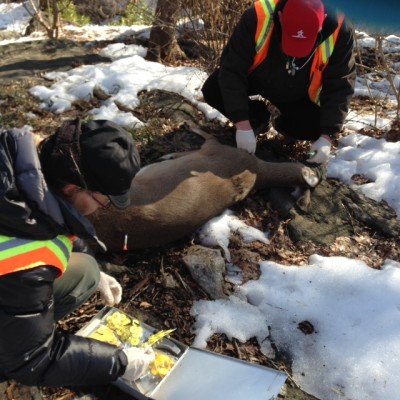 Last month the village of Hastings-on-Hudson, New York began its deer immunocontraception program. In a
press release
earlier this year, village officials said their goal was to capture and administer an immunocontraceptive to 60 does during the winters of 2014 and 2015. The
Associated Press reported
 that at the end of this year's four-week program, only eight does had been...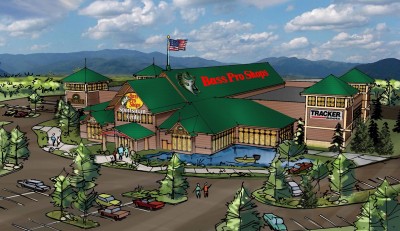 Bass Pro Shops,
an outdoor retailer specializing in hunting, fishing, camping and other related outdoor gear, is proud to announce plans for a new store in Decatur, Ala.  The Bass Pro Shops retail attraction, which is approximately 100,000-square-feet in size, will be located on the south side of Highway 20 at Interstate 65/565.  It will be the primary anchor for the Sweetwater...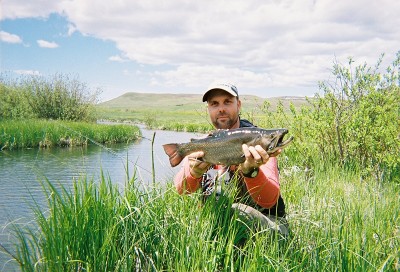 Backcountry Hunters & Anglers announced today that Ryan Busse will join its National Board of Directors. Born and raised on the prairies of western Kansas, Busse began casting a fly rod at the age of 5 and developed a passion for fishing backcountry streams during family trips to Colorado and Wyoming. After earning his degree, Busse has worked exclusively in the outdoor equipment industry. Most recently he has spent nearly 20 years with Kimber where he serves as Vice President of Sales. During Busse's tenure at Kimber, the company has grown to become one of America's leading firearms...