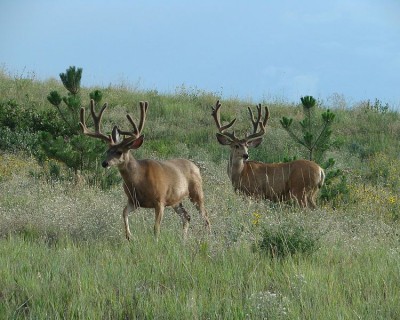 Agriculture Secretary Tom Vilsack recently announced an additional $20 million in grants to increase access for hunters and anglers, protecting wildlife, and enhancing business opportunities for rural economies. The funding comes as a part of the US Department of Agriculture's Voluntary Public Access and Habitat Incentive Program (VPA-HIP), which was authorized by the 2014 Farm Bill. "The funds we are announcing today will empower state and tribal governments to partner with landowners in their areas to enhance outdoor recreation opportunities, protect at-risk wildlife, and spur new...
This interview with Appalachian Mountain Club Senior VP Walter Graff is part of OutdoorHub's Leaders of Conservation series, in which we sit down with leaders of the North American conservation movement to learn more about the stories behind their organizations and people.
Formed in 1876 by a group of explorers and scholars, the
Appalachian Mountain Club
(AMC) is one of the oldest conservation groups still existing in the United States. Along with 33 other Bostonians, MIT professor Edward Charles Pickering founded the club to explore, map,...
My dad made me an offer I couldn't refuse in mid-July: "Get here by 4 o'clock Friday, and I'll help you pick the last of our black raspberries. You should also be able to find about four quarts of reds to pick and take home." I've never been much of a gardener, but I've always liked picking berries (wild or domestic) while standing up or kneeling down. Maybe that's because harvesting raspberries, blueberries, strawberries, and blackberries involves some degree of hunting. The berries often hide well enough to make things challenging, even though they can't run away when...
Fifteen years ago, I wouldn't have considered carrying a cell phone with me in the wilderness or out on the water. Certainly, having a computer along, even a laptop, was laughable. Where would the power come from? How could the (heavy) batteries be transported? Why in the world would I need (or want) to have electronics in the field? Ah, as Bob Dylan wrote and sang way back in the early '60s, "The times, they are a-changin'."
...
This interview with the National Wildlife Federation's National Sportsmen's Outreach Campaign Manager John Gale is part of OutdoorHub's Leaders of Conservation series, in which we sit down with leaders of the North American conservation movement to learn more about the stories behind their organizations and people. With over four million members across the United States, there is little doubt that the National Wildlife Federation (NWF) is one of the largest conservation organizations in the country. Founded shortly before the Second World War, the NWF was one of the first...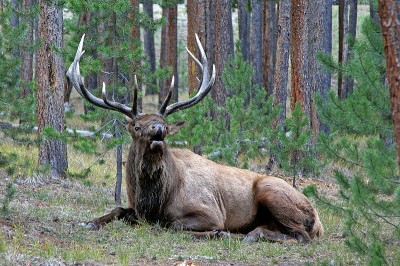 For the past five decades chronic wasting disease (CWD) has spread like a cancer through the nation's cervid population. Without any form of effective vaccine or cure, the disease poses a serious problem for the country's elk, moose, and deer. According to the
Missouri Department of Conservation
, CWD has been positively identified in at least 22 states and several Canadian provinces. For a long time many biologists were concerned that the disease, which purportedly boasts a 100 percent fatality...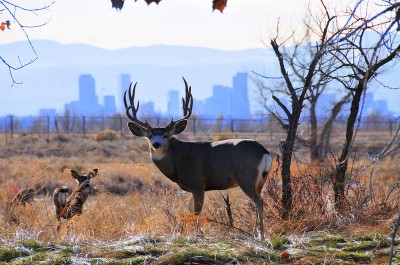 In 2013, Colorado wildlife officials determined the state's mule deer had hit a record low. At only 384,000 animals, the Centinnel State's muley population is 200,000 short of the official target number and 36 percent less from almost a decade ago when 614,000 roamed across Colorado. The dramatic drop has many conservationists calling for immediate action to reverse the trend. Colorado Parks and Wildlife (CPW) officials will be holding a summit next month to meet with the public, and hopefully find a solution that will stop the mule deer decline. "Across the Western US, state wildlife...
Thanks to the internet, it's now easier than ever for modern inventors to share their ideas with the world, but finding the right platform can be tricky. Unless you've been living under a rock, you've probably heard of crowdfunding websites like Kickstarter and Indiegogo. The premise is simple: put your idea on a pedestal and see how the world reacts. If you have something of merit, than you'll likely see money pour in from thousands of eager funders who want nothing more than to see you succeed---and possibly a more material reward.
TwistRate
is the...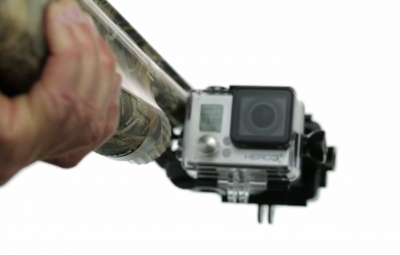 Over the past decade GoPro cameras have quickly grown to dominate outdoor filmmaking. Characterized by their lightweight frames and rugged durability, GoPro's products are the first choice of many action sport enthusiasts. These wearable cameras have also proven to be invaluable to the outdoor film industry, providing both filmmakers and individual sportsmen the ability to record point-of-view video while in the field. Now for the first time GoPro has announced a new mount dedicated especially to the stewards of the great outdoors: sportsmen. Similar mounting equipment has been designed for...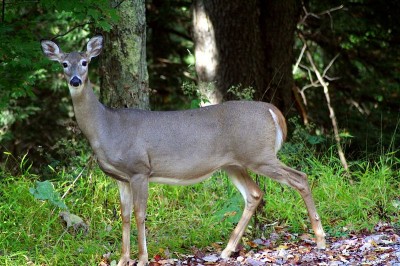 The village of East Hampton on Long Island is experiencing a deer boom, a problem that it shares with neighboring towns. This year, however, the town of just about 1,000 residents will be rolling out a new strategy to deal with the increasing deer population. According to
CBS News
, East Hampton officials plan on moving ahead with surgical sterilization of more than 100 does. The program will cost the city about $130,000---roughly $1,000 for every doe---and so far...