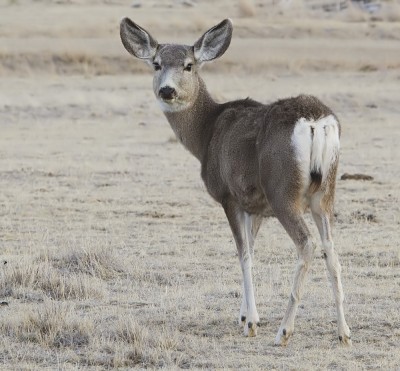 Human parents will instinctively respond to the cries of their child, so it is not so strange that other animals behave the same way toward their offspring. However, the distress call of a newborn fawn can also have the same effect on us, despite it being a member of a different species. It is something that we as humans like to attribute to our unique emphatic nature, but scientists recently discovered that some deer will also show the same protective tendencies toward human infants. These findings were the result of a study by researchers into interactions between mule deer and their...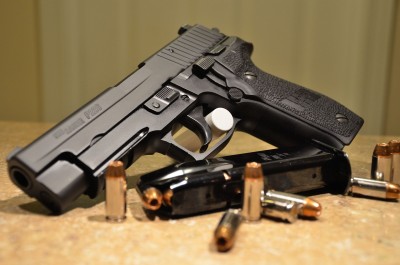 The firearms and ammunition industry is once again returning to normal after a busy and chaotic 2013. Manufacturers found themselves pressed by sky-high demand as customers stocked up on guns and ammo, causing visible shortages in items such as AR-15-style rifles and .22 LR ammo. According to statistics from the National Shooting Sports Foundation (NSSF), background checks in 2013 rose to a record 14.8 million as compared to 5.64 million in 2011. While last year may have been immensely profitable for the industry, it was also a shot in the arm for critical conservation projects across the...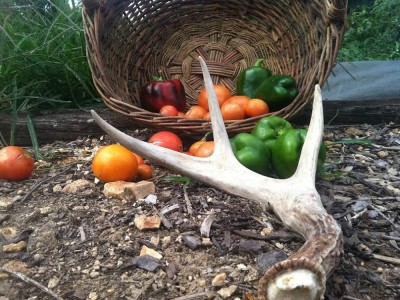 Long ago, our forefathers---George Washington, Davy Crockett, Daniel Boone, Kit Carson, and so many others---could not conceive of the idea of a grocery store. A trading post was the closest they would ever come, but at that time the wheels of socioeconomic evolution were hardly set for supermarkets that allow us to buy everything from meat to butter. Today, we can still live off the land to a certain extent, though many, myself included, are spoiled by the ability to just ordering pizza when cooking seems too arduous a task. I hardly remember cleaning my first deer, though I know it was...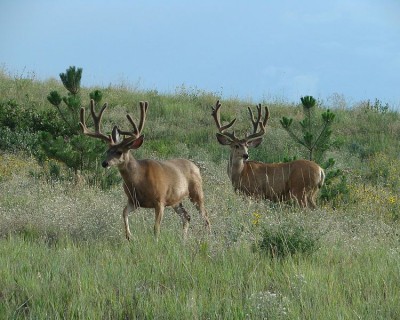 Agriculture Secretary Tom Vilsack recently announced an additional $20 million in grants to increase access for hunters and anglers, protecting wildlife, and enhancing business opportunities for rural economies. The funding comes as a part of the US Department of Agriculture's Voluntary Public Access and Habitat Incentive Program (VPA-HIP), which was authorized by the 2014 Farm Bill. "The funds we are announcing today will empower state and tribal governments to partner with landowners in their areas to enhance outdoor recreation opportunities, protect at-risk wildlife, and spur new...
This interview with Appalachian Mountain Club Senior VP Walter Graff is part of OutdoorHub's Leaders of Conservation series, in which we sit down with leaders of the North American conservation movement to learn more about the stories behind their organizations and people.
Formed in 1876 by a group of explorers and scholars, the
Appalachian Mountain Club
(AMC) is one of the oldest conservation groups still existing in the United States. Along with 33 other Bostonians, MIT professor Edward Charles Pickering founded the club to explore, map,...
My dad made me an offer I couldn't refuse in mid-July: "Get here by 4 o'clock Friday, and I'll help you pick the last of our black raspberries. You should also be able to find about four quarts of reds to pick and take home." I've never been much of a gardener, but I've always liked picking berries (wild or domestic) while standing up or kneeling down. Maybe that's because harvesting raspberries, blueberries, strawberries, and blackberries involves some degree of hunting. The berries often hide well enough to make things challenging, even though they can't run away when...
Fifteen years ago, I wouldn't have considered carrying a cell phone with me in the wilderness or out on the water. Certainly, having a computer along, even a laptop, was laughable. Where would the power come from? How could the (heavy) batteries be transported? Why in the world would I need (or want) to have electronics in the field? Ah, as Bob Dylan wrote and sang way back in the early '60s, "The times, they are a-changin'."
...
This interview with the National Wildlife Federation's National Sportsmen's Outreach Campaign Manager John Gale is part of OutdoorHub's Leaders of Conservation series, in which we sit down with leaders of the North American conservation movement to learn more about the stories behind their organizations and people. With over four million members across the United States, there is little doubt that the National Wildlife Federation (NWF) is one of the largest conservation organizations in the country. Founded shortly before the Second World War, the NWF was one of the first...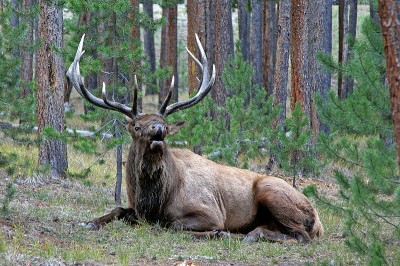 For the past five decades chronic wasting disease (CWD) has spread like a cancer through the nation's cervid population. Without any form of effective vaccine or cure, the disease poses a serious problem for the country's elk, moose, and deer. According to the
Missouri Department of Conservation
, CWD has been positively identified in at least 22 states and several Canadian provinces. For a long time many biologists were concerned that the disease, which purportedly boasts a 100 percent fatality...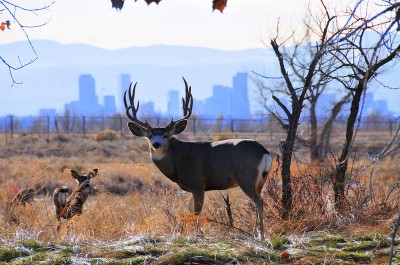 In 2013, Colorado wildlife officials determined the state's mule deer had hit a record low. At only 384,000 animals, the Centinnel State's muley population is 200,000 short of the official target number and 36 percent less from almost a decade ago when 614,000 roamed across Colorado. The dramatic drop has many conservationists calling for immediate action to reverse the trend. Colorado Parks and Wildlife (CPW) officials will be holding a summit next month to meet with the public, and hopefully find a solution that will stop the mule deer decline. "Across the Western US, state wildlife...