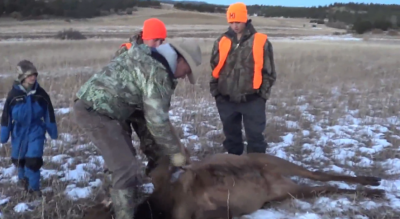 If you're a veteran bowhunter and outfitter like
Fred Eichler
, chances are that you've had some time to hone your skills. One of those would undoubtedly be field dressing fresh kills. In the video below from 
The Sporing Chef
, Eichler shows you how to field dress an elk with a three-inch knife in just over two and a half minutes. ...


Want to learn more about grinding venison? Check out the video below! ...


...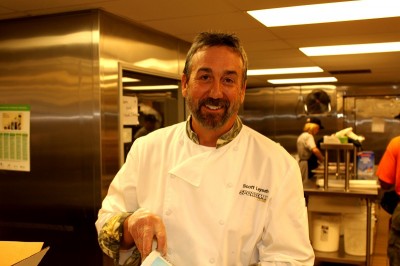 Scott Leysath, host of the "The Sporting Chef" TV series, is now a weekly contributing author on Winchester's Whitetail Blog. Leysath will pen a weekly blog every Friday on cooking tips and techniques, field care and making the best of any cut of venison in the freezer.  Leysath's latest entries are found here:
http://whitetail.winchester.com/2014/cooking-wild-game-fast-or-slow/
. "I enjoy creating new ways to cook with venison and teaching folks how to make it taste superior to any other meat...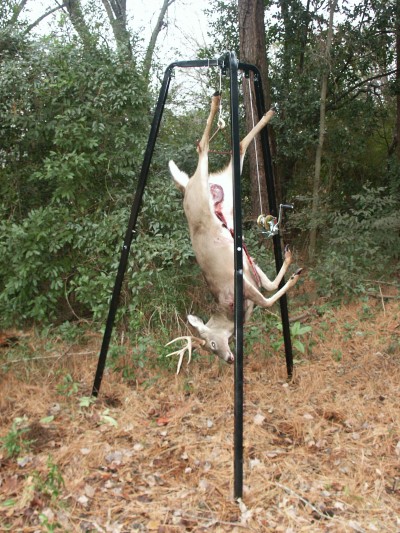 Viking Solutions LLC
introduces yet another innovative tool to its continuing line of pioneering products designed specifically to assist big game hunters "After the Shot". The new Buck UP from Viking Solutions is a sturdy and user-friendly tripod that gives the hunter a handy device to aid in skinning and processing harvested big game. "We designed the Buck UP with hunters in mind", said John Woller, Sr. founder of Viking Solutions. "This device is a natural for a variety of situations spanning from a western setting with little to no tree...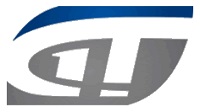 It's the biggest squirrel cooking contest, new long range ammunition, and more, this week on
Tom Gresham's Gun Talk Radio
, the original nationally-syndicated radio talk show about guns and the shooting sports. Squirrels Unlimited is the "largest squirrel hunting organization in America", according to President Joe Wilson. With more than 1500 members, it's no wonder that last year's World Championship Squirrel Cook Off, hosted by Wilson and Squirrels Unlimited, had more than 7,000 attendees. Wilson stops by with all the details for the 2014...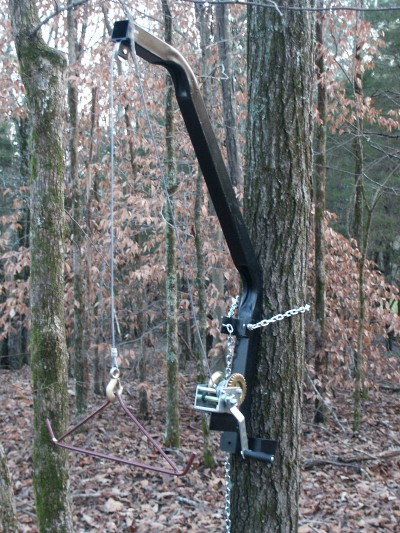 Viking Solutions LLC prides itself in making a hunter's experience with downed big game easier, faster and more enjoyable. The introduction of the all new Viking KwikHoist is no exception. The Viking KwikHoist is a simple yet rugged hoist for deer and other large game that is used to elevate the kill for cleaning and hanging. The KwikHoist easily attaches to most any tree or pole, in just seconds by wrapping the high strength chain around the structure and sliding it into a slot on the KwikHoist bracket. This tightly cinches the hoist in place, preparing it for a trophy buck of up to 300...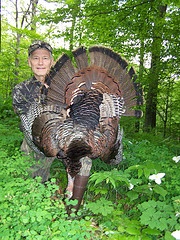 This week, Dan Small Outdoors Radio features conservation educator Mark LaBarbera, meat processor Kurt Heid, charter captain Zach Burgess and fishing educator Duffy Kopf. Dan talks turkey at the Sport & Home Extravaganza in Fond du Lac. Special guests: Exclusive to podcast and FM 100.5 ESPN broadcast: Jiffy, HT and Pure Fishing pro-staffer Duffy Kopf reports on panfish action on the
Madison chain and walleye action
on the Wisconsin River. Mark LaBarbera, founder of the
Read more »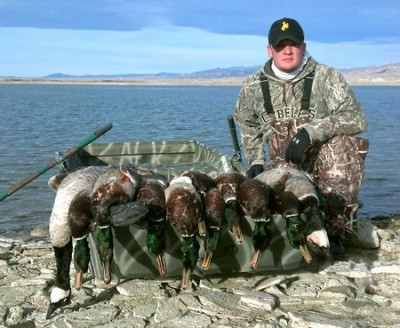 Hi Mountain Seasonings is proud to announce the addition of Brian Tucker to its sales and marketing team. As the new account executive, Tucker will be responsible for coordination and attendance at key consumer and dealer trade shows, product training, product testing and helping to grow and develop the business. He will report directly to Hans Hummel, president and owner. Prior to joining Hi Mountain Seasonings, Tucker was an advertising sales representative for the Riverton Ranger in Riverton, Wyo. He also held various coaching and teaching positions at Shoshoni High School and Arapahoe...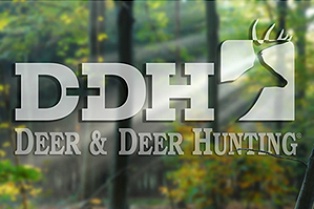 Deer & Deer Hunting magazine, in partnership with Weston Products, recently unveiled Butcher Shop, a special section providing deer hunters with a variety of quality information about America's most popular big game animal, the white-tailed deer. As home processing continues to gain popularity, Deer & Deer Hunting editors saw an increase in reader inquiries regarding venison processing. Those inquiries inspired a brainstorming session, and Butcher Shop was born. In each installment of Butcher Shop, readers will find helpful tips on venison preparation at the skinning shed, which...