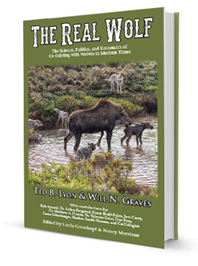 This week, Dan Small Outdoors Radio features The Real Wolf author Ted Lyon, USA Carp Team captain Lee Young, tackle kit designer Nathan Fink and fishing educator Duffy Kopf. Jeff gears up for carp fishing. Dan heads to Chautauqua, NY for the Association of Great Lakes Outdoor Writers Spring Cast & Blast. Special guests: Exclusive to podcast and FM 100.5 ESPN broadcast: Jiffy, HT and Nebulus pro-staffer Duffy Kopf offers advice for opening-weekend fishing on the Madison Chain. Ted Lyon, author of
The Real Wolf:
The Science, Politics and...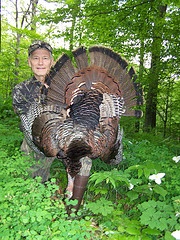 This week, Dan Small Outdoors Radio features conservation educator Mark LaBarbera, meat processor Kurt Heid, charter captain Zach Burgess and fishing educator Duffy Kopf. Dan talks turkey at the Sport & Home Extravaganza in Fond du Lac. Special guests: Exclusive to podcast and FM 100.5 ESPN broadcast: Jiffy, HT and Pure Fishing pro-staffer Duffy Kopf reports on panfish action on the
Madison chain and walleye action
on the Wisconsin River. Mark LaBarbera, founder of the
Read more »
The day started before dawn, two hunters and a dog hunkered down along a steep bank on the flooding, our presence obscured from above by a mix of oaks and maples, multihued leaves still clinging to most of the branches. Decoys floated in the still waters in front of us, a small spread of plastic Wood Ducks to the left, Mallards to the right. As the eastern horizon brightened, Kevin Essenburg sat against the clay bank about 10 yards away to my left, holding a 20 gauge pump at the ready. My Golden Retriever Gabe perched silently atop a metal washtub in the shallow water next my right leg. As...
Join us this weekend as we head to the Lewis and Clark valley along the combined border of Washington, Idaho and Oregon. We'll be fishing for steelhead near the entrance of Hells Canyon with Snake Dancer Excursions and staying at the fabulous Hells Canyon Resort near the confluence of the Snake and Grande Ronde Rivers. Michelle Peters with the Hells Canyon Visitor Bureau will tell you about a big steelhead derby coming up in November and we'll also drop by Hellsgate State Park south of Lewiston, a park open year round for camping, outdoor recreation and the home of both a Lewis and Clark...
This week, Dan Small Outdoors Radio features hunting blogger Trisha Bowen, and fishing pros Steve Mortenson and Duffy Kopf. Dan prepares for the annual Deer Hunt Wisconsin TV Special. Blogger Trisha Bowen shares how she got started hunting and trapping as a youngster and offers advice for introducing kids to the outdoors. Fishing pro Steve Mortenson announces the debut of his new TV series, Anglin' Adventures, and reports great fall action on Lake Winnebago for bass and white...
The Fish and Wildlife Commission will meet Friday, Aug. 2 in Eugene in the West Willamette Room at the Valley River Inn, 1000 Valley River Way in Eugene. The meeting begins at 8 a.m. and the agenda is online here. The Commission is expected to...

Read More »
Adorned with beautiful flowers, the casket sat discreetly at the end of the hallway in Antigo, Wisconsin. The funeral was in an hour. Friends and neighbors arrived to greet Jim Kalkofen and the family. Clarence, Jim's father, died at the ripe old age of 102....

Read More »
Recently the U.S. Environmental Protection Agency (EPA) released the 2008-2009 National Rivers and Stream Assessment Survey about the quality of waterways in the U.S. gathered from approximately 2,000 sites across the country. Some of the findings include: Twenty-one percent of the nation's rivers and streams are...

Read More »
This week, Dan Small Outdoors Radio features Wisconsin state game farm superintendent Bob Nack, Petenwell County Park superintendent Darrin Tolley, outdoor blogger Carrie Zylka and Madison tackle dealer Gene Dellinger. Jeff continues to hammer the carp on the Sheboygan River. Dan scores two Wisconsin turkeys....

Read More »
On Tuesday, May 21, at 7:30 p.m., "VPT's Outdoor Journal" will air the final episode of its new season.  November's annual Frostbite Fleet Salmon Shootout challenges hardy Lake Champlain anglers.  Viewers will meet some friends who participate in the derby. A story about electrofishing shows...

Read More »