Crisp, cold weather and the beginning of the hunting season signal the start of the holidays. Christmas is our favorite holiday, and Cabela's is where we search to find those distinctive outdoor gifts for our friends and loved ones. No matter what outdoor pastime you or your family are interested in, they have it at Cabela's. Here are some great gift ideas that are certain to warm their hearts and make them smile this holiday season. Check back here often for special holiday pricing and more great deals! Cabela's Commercial Grade Dehydrator $360--520 You can dehydrate venison for...
Fifteen years ago, I wouldn't have considered carrying a cell phone with me in the wilderness or out on the water. Certainly, having a computer along, even a laptop, was laughable. Where would the power come from? How could the (heavy) batteries be transported? Why in the world would I need (or want) to have electronics in the field? Ah, as Bob Dylan wrote and sang way back in the early '60s, "The times, they are a-changin'."
...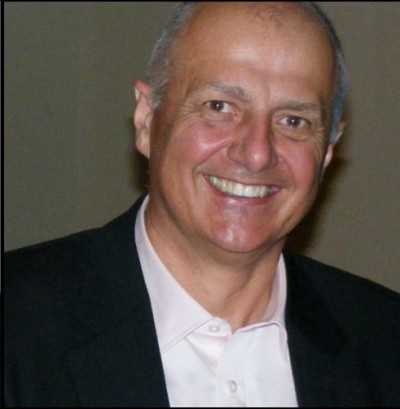 With its popularity growing, and sales as well,
Cablz eyewear
retainers has hired industry veteran Walt Bailey to a newly created position as its VP of sales. Cablz, Inc., is the sole originator and patent holder of the unique "stay off the neck" eyewear retention system invented by Cablz founder and CEO Ron Williams. The trendy,    ultra lightweight and durable retainers are worn by anglers, hunters, skiers, boaters and a wide variety of outdoors and sports enthusiasts. Bailey, with over 25 years of successful management in sales, has pioneered...

Cabela's Incorporated (NYSE:CAB) announced today it will provide a live webcast of its 2014 Annual Meeting of Shareholders on Wednesday, June 4, 2014, at 10:05 a.m. MT. The meeting will be hosted by Cabela's Chief Executive Officer Tommy Millner. The live webcast can be accessed through the "Webcasts & Events" section of the "Investor Relations" page of the Company's website at
www.cabelas.com
. Please visit the website at least 15 minutes prior to the meeting to register for the webcast and download any necessary software. A replay of the webcast...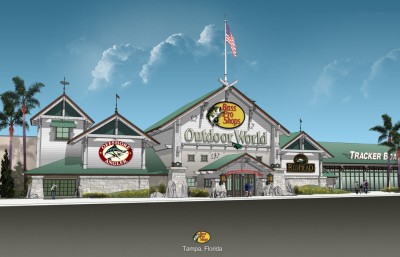 Bass Pro Shops,
an outdoor retailer specializing in hunting, fishing, camping and other related outdoor gear, announced plans to include an Islamorada Fish Company restaurant at the store it plans to open in Hillsborough County. The new destination store, which is expected to open in 2015, will be located at a high-profile site on I-75 at Adamo Drive and will serve the greater Tampa market. Other new features and store design updates include a 15,000-gallon saltwater aquarium, a Floridian-lodge-style entrance, a grand fireplace, and hand-painted murals...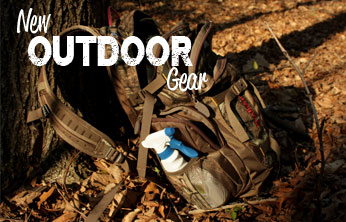 Jim and Trav have singled out the best new hunting and fishing gear for 2014!  So before you go dropping any coin on new outdoor merch, take a listen to today's broadcast because we'll have the latest dish on optics, riflescopes, binoculars, rangefinders – in addition to all kinds of new hunting gear: from decoys to ground blinds, knives, UTV's and more. Remington
Remington
's new
Squeeg-E
cleaning systems are unique and innovative products. Bob Kaleta...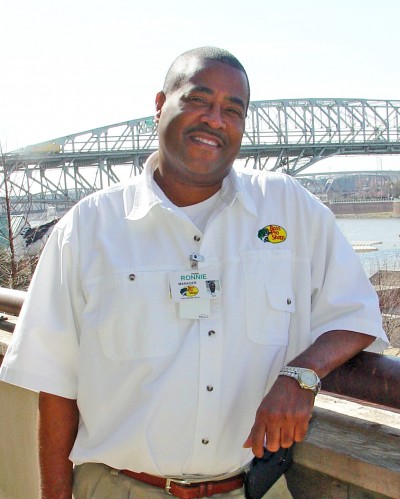 Ronnie Cheeks, the new general manager of the
Brandon/Tampa Bass Pro Shops,
said the store will create an environment where everyone can learn how to enjoy the outdoors. "Bass Pro Shops is dedicated to providing an area where adults, kids, women and families can learn skills that will enable them to maximize their outdoor adventures," said Cheeks.  "Whether they are just beginning in the outdoors or want to learn...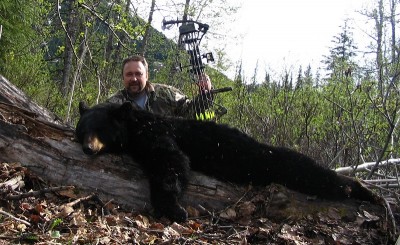 Pat Nolde, the new general manager of the
Anchorage Bass Pro Shops,
said customers and visitors to the new store will find the 'real Alaska' represented. "The Bass Pro Shops Alaskan Outpost team has worked very hard at making the store's product assortment match Alaska's unique fishery and outdoor challenges," said Pat Nolde.  "In addition, customers and visitors to...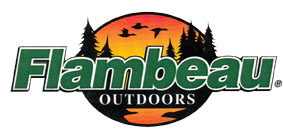 Flambeau Outdoors
is pleased to announce Alliance Sports Group, LLC will be handling its sales representation for the Southeast portion of the United States. The territory will include Alabama, Florida, Georgia, Kentucky, North Carolina, South Carolina, Mississippi, Tennessee, Virginia, and West Virginia. Alliance Sports Group consists of (9) representatives servicing the Eastern U.S. Based in Greensboro, North Carolina, Alliance Sports Group's sales experience is an ideal match for their new appointment with Flambeau Outdoors. Alliance Sports...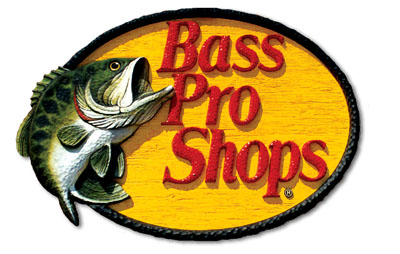 Those attending the 2014 NRA Annual Meetings and Exhibits are invited to stop by the Bass Pro Shops booth #8072 to meet Brian "Pig Man" Quaca, current "Miss Kansas" Theresa Vail, and "World's Best All-Around Shooter, Doug Koenig. The NRA convention will be held April 25-27 at the Indiana Convention Center in downtown Indianapolis. Booth visitors will have opportunities to have their photos taken with Quaca, Vail and Koenig throughout the weekend. Quaca, host of Sportsman Channel's Pigman:
The Series and Discovery Channel's Boss Hog
, will appear at the Bass Pro...