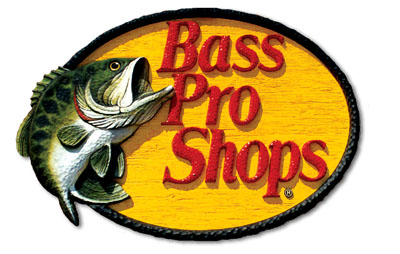 Those attending the 2014 NRA Annual Meetings and Exhibits are invited to stop by the Bass Pro Shops booth #8072 to meet Brian "Pig Man" Quaca, current "Miss Kansas" Theresa Vail, and "World's Best All-Around Shooter, Doug Koenig. The NRA convention will be held April 25-27 at the Indiana Convention Center in downtown Indianapolis. Booth visitors will have opportunities to have their photos taken with Quaca, Vail and Koenig throughout the weekend. Quaca, host of Sportsman Channel's Pigman:
The Series and Discovery Channel's Boss Hog
, will appear at the Bass Pro...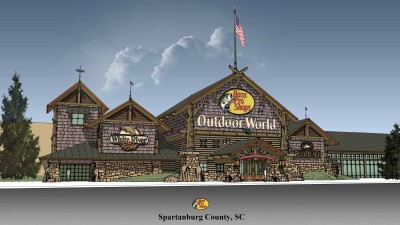 Bass Pro Shops
, an outdoor retailer specializing in hunting, fishing, camping and other related outdoor gear, is proud to announce plans for a new store in Spartanburg County, S.C.  The Bass Pro Shops retail attraction will be located between Greenville and Spartanburg on Interstate 85 at Highway 101.  It will be the primary anchor for a 75-acre mixed use development that will...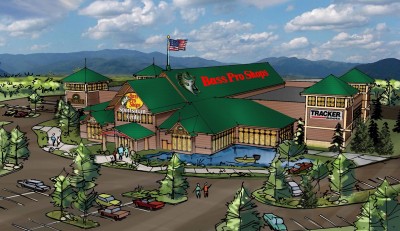 Bass Pro Shops,
an outdoor retailer specializing in hunting, fishing, camping and other related outdoor gear, is proud to announce plans for a new store in Decatur, Ala.  The Bass Pro Shops retail attraction, which is approximately 100,000-square-feet in size, will be located on the south side of Highway 20 at Interstate 65/565.  It will be the primary anchor for the Sweetwater...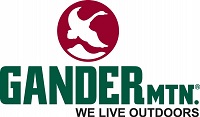 People who love to explore the abundant natural wonders of Missouri will find a new kind of fun in the coming days. The grand opening celebration for Fenton's new 
Gander Mountain
 store will abound with celebrities, special demos and freebies. Special events and appearances are happening all day Thursday, Friday, Saturday and Sunday, April 10, 11, 12 & 13, to celebrate the nation's largest retail network of outdoor specialty stores opening its first Missouri location. "We're excited to officially open our doors to the countless...

Cabela's Incorporated, the World's Foremost Outfitter of hunting, fishing and outdoor gear, has recognized a select group from its more than 3,500 merchandise suppliers for superior performance and partnerships throughout 2013. Cabela's presented Vendor of the Year awards to its top vendor partners in hunting, general outdoors and softgoods, as well as overall contribution to the company. Also, Cabela's awarded Strategic Partnership awards. Winners of the awards were chosen based on several specific measures directly influencing sales, customer-service goals, inventory and margin, among...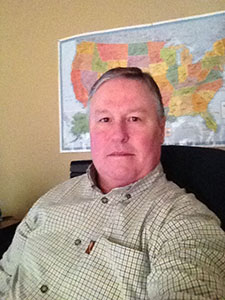 Outdoor Distributors, distributors of Millennium, Millennium Marine, OL'MAN and The Claw, is pleased to welcome Steve Sivils as national sales manager. Outdoor Distributors Ownership said, "We are excited to have Steve Sivils as part of our team. His extensive experience in sales and distribution coupled with his involvement and influence in the hunting industry make him a tremendous asset to both our company and customers." Sivils has more than 25 years of sales/sales management experience. He spent the last 13 years with a large wholesale distribution company as both a sales manager...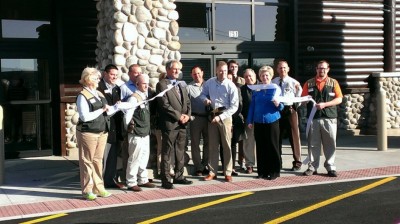 Outdoors enthusiasts are used to getting up early for pursuits like running, hunting, hiking, fishing and boating. On Tuesday, outdoors enthusiasts in metro St. Louis got up early to welcome an important new neighbor to the region. Civic leaders gathered in Fenton for the ribbon-cutting ceremony that officially opened Missouri's first
Gander Mountain
store. The newly-remodeled 65,000 square-foot facility is located at 751 Gravois Bluffs Boulevard in the Gravois Bluffs Shopping Center, near the intersection of Highway 30 and Highway...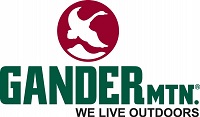 Spring is all about new beginnings, and
Gander Mountain
is into the spirit of the season, celebrating a fresh new look for outdoors enthusiasts in Michigan this weekend with the grand opening of its newly-remodeled Grandville store. "It's exciting to bring our great selection of merchandise, a sharp new look and improved shopping experience to so many of our Gander Mountain stores," said David Pratt, Gander Mountain's CEO. "Through dozens of major remodeling projects at stores throughout our network, we're giving our loyal patrons and...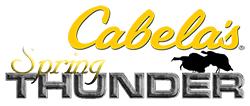 The ScoutLook community is composed of avid outdoorsmen, many of whom are no strangers to the thrills of spring turkey hunting. As part of a budding partnership with industry-leading retailer Cabela's, ScoutLook is pleased to sponsor "Cabela's Spring Thunder"-an exciting weekly video series showcased at 
www.CabelasSpringThunder.com
. "As we continue to cultivate our multimedia offerings, we will be creating and publishing unique ScoutLook content that covers a swath of outdoor-related interests," explained ScoutLook Communications &...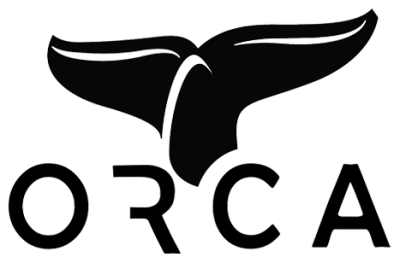 Struttinbucks TV, the 8 p.m. (eastern) starter of the Pursuit Channel's third and fourth quarter Close Call Thursdays, has announced a new promotional partnership with Outdoor Recreation Company of America (ORCA). ORCA is the maker of popular coolers amongst outdoors and fishing enthusiasts. "Having a reliable product to keep wild game from spoiling on those long trips is a must for the Struttinbucks crew," said Heath Graham, President of Struttinbucks (SB). "They are durable and can withstand all the ruggedness we put them through during fall and spring seasons. We are proud to be...