Sub-zero temperatures and dense fog do little to prevent Doug Hamric, host of Outfittersrating TV, from hunting brown bear in his favorite location – Alaska. Hamric locates the perfect brown bear, but the weather forces him to rethink his hunting strategy. The intensity of the hunt quickly escalates when Hamric suddenly realizes camp is no longer in sight. Discover if Hamric can safely navigate through the Alaskan wilderness on this week's episode of Outfittersrating TV, exclusively on Sportsman Channel, Wednesday, March 5 at 9:30 p.m. ET/PT. Stunning skies and picturesque mountains...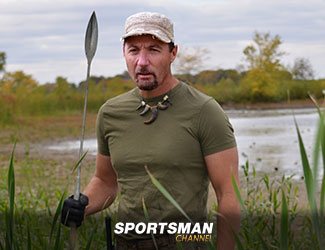 Spear in hand, Tim Wells, host of Relentless Pursuit, finds himself in the middle of a cape buffalo stampede in Mozambique, Africa, wishing for better odds. The stakes are high on
Sportsman Channel
, the leader in outdoor television for the American sportsmen and sportswomen, as these African giants suddenly turn deadly. Wells' spear must be true or his life will be endangered on this high-intensity hunt through Africa. Don't miss this week's episode of Relentless Pursuit, exclusively on Sportsman Channel Friday, Feb. 28 at 8:30 p.m....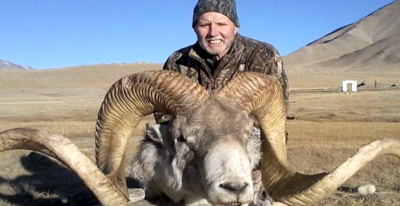 Big game hunter Richard Vukasin left his native Montana for Tajikistan in 2012 for a once-in-a-lifetime hunt. It was the culmination of a long-held desire to bag a Marco Polo argali sheep, and was so expensive that Vukasin was only able to afford it once. According to the
Courthouse News Service
, Vukasin paid $27,500 for the hunt, a trophy fee of $10,000, and more than $8,000 for supplies, permits, and lodging. The hunter was exhilarated when he harvested a Marco Polo sheep high in the Parmir Mountains, but when the horns were...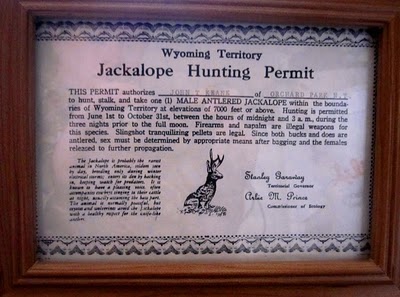 Many die-hard hunters and all-around outdoor folk might want to ramp up for jackalope season. To help you, I interviewed the most accomplished jackalope huntress I know, Lisa "
Writing Huntress
" Jane Barron of North Dakota. A number of the photos contained herein have been adjusted to grayscale, as jackalopes are bloody little buggers and four-color photography can be unnerving. Forewarned.
Author's note: Do not attempt jackalope hunting at home; it can be extremely dangerous, including risk of life and limb. Jackalopes are not real.
...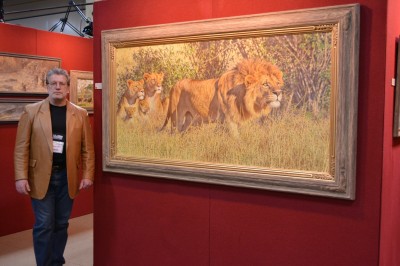 Hunts make great memories, yet hunting art stirs the mind and imagination and becomes a treasure that captures the essence of our passion. Late winter is show time across the country, and wildlife artists will be displaying their inspirations to thousands of outdoor-minded enthusiasts. It's also when many conservation groups hold fundraisers, and donated art can bring a lifetime of enjoyment. The Safari Club International Convention is a showcase for world-class art and here are six prime examples of outdoor art, as well as an explanation of each work by the artist. The details behind the...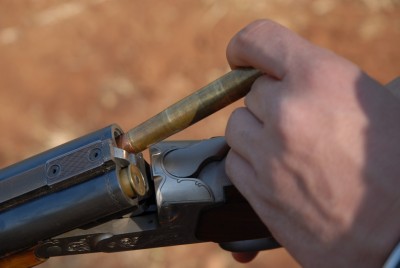 "Why do you use a .600 Nitro as a backup rifle?" asked the safari novice of his professional hunter. Without pause, the PH responded, "Because they don't make a .700 Nitro." When it comes to dangerous game there is no such thing as "too much gun," and the 2014 Safari Club International (SCI) Convention displayed an array of rifles that dish out stopping power when death is mere steps away. An extensive portfolio of seminars are part of each SCI Convention. Veteran outdoor writer and firearms expert Wayne van Zwoll spoke to the virtues of "the Heavies" in one such...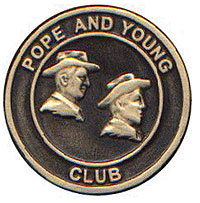 The Pope & Young Club, a non-profit North American conservation and bowhunting organization, announced additional financial support for Primero Conservation's jaguar and mountain lion research project in the Sonora region of Mexico. The financial support will provide GPS satellite collars and veterinary services for the peccary population restoration program. In addition to direct Pope and Young Club funding, Coues' deer bowhunts can be booked on the ranches on which the research is taking place. These monies are dedicated to the research and compensating ranchers for their cattle...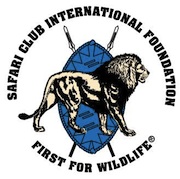 From the outside looking in, a non-hunter might find it hard to comprehend. What needs to be understood is that hunters have a deep care and passion for the animals they pursue to ensure that a healthy population of that resource remains. Hunters commit a large amount of resources and time to help promote species of game to sustainable levels to be able to pursue them for hunting. The impact of hunters on the African lion has become a hot button issue, to say the least, over the past few years. What should be a discussion based on science has turned into an emotionally charged...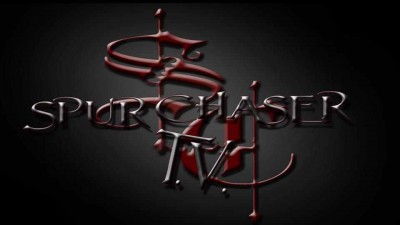 Adventure is served in this week's episode of Spur Chaser TV on the Pursuit Channel.  Show host Bill 'Spur Chaser' Ernst travels to Florida in search of 'Swamp Lizards'. With plenty of fast paced action in the Everglades, this episode of Spur Chaser TV is sure to set the pace for the upcoming year. Series Synopsis for Spur Chaser TV: Hosted by Bill Ernst with Co-Host's Twyla Wheeler, Dave Bente and Homer Guy... Don't let the name fool you. This is not your average run of the mill, talk'n turkey outdoors show. Named after the Host, Bill 'Spur Chaser' Ernst, he and his...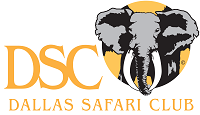 A global conservation organization affiliated with the United Nations is the latest wildlife authority to endorse Dallas Safari Club's (DSC) upcoming auction of a black rhino hunt in Namibia. The International Union for Conservation of Nature (IUCN) is composed of scientists and experts representing more than 200 government and 900 non-government organizations. In a December letter, an IUCN committee chair wrote, "From a conservation perspective, we believe there are sound and compelling reasons to support this auction, and do not see any valid reasons for opposing it." The...