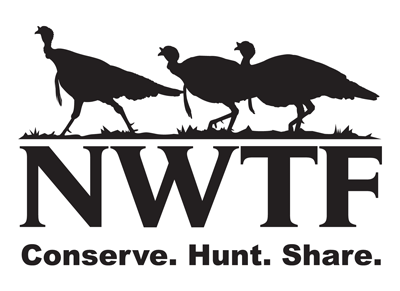 The National Wild Turkey Federation (NWTF)  is inviting you to a night of food, fun and great prizes. The organization is holding their annual banquet March 15, at the Chaffee County Fairgrounds, 10165 County Road 120, Salida. Doors open at 4:30 p.m. and dinner begins at 6 p.m. The NWTF is a national nonprofit organization and a leader in upland wildlife habitat conservation in North America. By working with state, federal and other wildlife agencies, the NWTF has helped restore wild turkey populations and continues to preserve our hunting heritage. Banquet admission includes dinner and...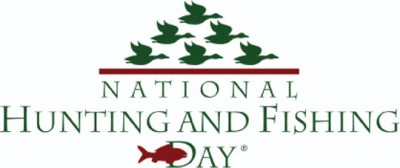 Country music star and TV host shares passion for outdoors and conserving for future generations Country music star, award-winning TV host and former soldier Craig Morgan is venturing into a new kind of service in 2014, when he will serve as the honorary chairman for National Hunting and Fishing Day. Morgan is well known as an avid outdoorsman and also takes pride in serving others. He has made ten overseas tours to entertain our troops and received the 2006 USO Merit Award for his tireless support of our U.S. soldiers and their families. The Tennessee native is also host of the...

Cabela's Columbus will team up with Buckmasters on Sunday, March 9 from 10:00am - 5:00pm. This is an opportunity for hunters to bring their whitetail deer to Cabela's and have it scored for free, as well as an opportunity for inclusion into the Buckmasters Trophy Records System. Scoring will be conducted by Buckmasters Trophy Records Regional Director and master scorer Edson Waite, with 19 years of scoring experience. He has measured more than 3,000 sets of antlers, and more than 900 of the racks he has scored have been entered in the Buckmasters Trophy Records book. "It's great that...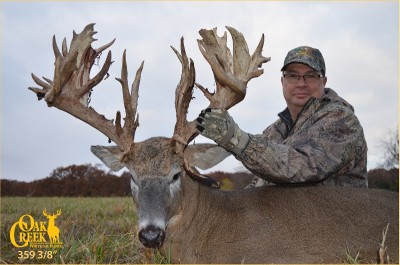 Oak Creek Whitetail Ranch's
coveted "First Week of the Season" hunt was one of the featured auction items at the 2014 Dallas Safari Club Convention Generations auctions. This year, Oak Creek Whitetail Ranch raised $17,000 for the Dallas Safari Club. The winning bidders were Tom and Kathy Brummet. This lucky couple will be among the first hunters of the 2014 season at Oak Creek. The first week of the season is usually when some of the
biggest,
...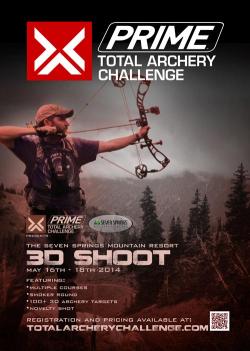 Registration is underway for the "Prime Total Archery Challenge" in Seven Springs Mountain Resort in Pennsylvania May 16-18 and SnowBird Ski Resort in Utah July 11-13. The Total Archery Challenge has partnered with Prime Bows by G5 to bring fellow archers the world's greatest outdoor 3D Shoot and Expo. We work hard to provide a fun, family friendly environment where everyone can enjoy the great sport of archery. It's like we always say "Life... Its Better with a Bow!" The Total Archery Challenge, or TAC, is the foremost leader in fun non-competitive outdoor 3D shoots and expos in the...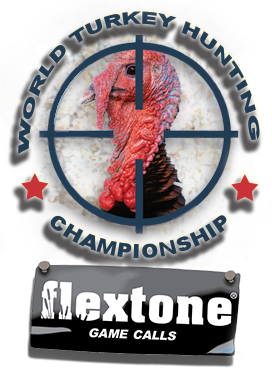 Maxima Media, the outdoor industry's most cutting-edge full-service agency, and creators of the Hyper-Communication Network mastering today's social and digital media solutions is pleased to announce its selection by Pump Jack Promotions founder, Bobby Pinson, to manage social media marketing initiatives for the highly-anticipated Flextone Calls World Turkey Hunting Championship. The Flextone Game Calls World Turkey Hunting Championship (WTHC) will take place in La Cygne, Kansas, hosted by Wicked Outfitters April 14-17, 2014. Three-man teams will compete for over $50,000 in cash and...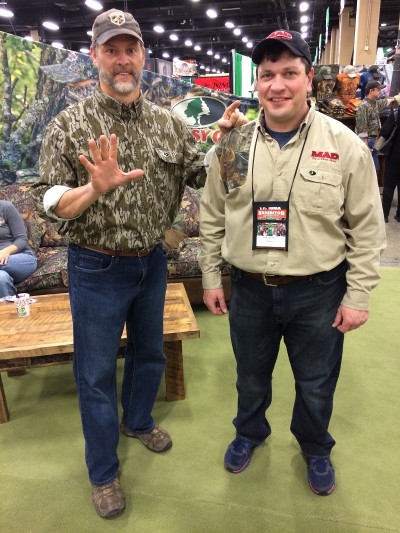 Mossy Oak congratulates ProStaffers Matt Van Cise, Billy Yargus and Shane Hendershot for their top finishes in the 2014 NWTF Grand National Turkey Calling Contest Senior Division.
Van Cise is the Senior Division Champion for the fifth time, Yargus finished third and Hendershot rounded out the top five. All three contest-caliber callers are members of the Mossy Oak National ProStaff. The NWTF Calling Contest was part of the 38th annual NWTF Convention and Sports Show that was held February 13-16 in Nashville, Tennessee at the Gaylord Opryland Resort and Convention
...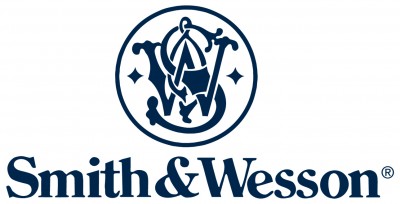 Pioneer Valley USO and Chicopee Comprehensive High School to Receive Funds
Smith & Wesson Corp. today announced that the Company has contributed $35,000 to local charities from proceeds raised at the company's annual Big Game Dinner. This year's event provided over 500 guests with wild game appetizers and entrees while generating $25,000 for the Pioneer Valley USO and $10,000 for the Chicopee Comprehensive High School scholarship fund. The 2014 Big Game Dinner was a sold-out event, as has been the case for several years. Meals were prepared using 1,900 pounds of wild...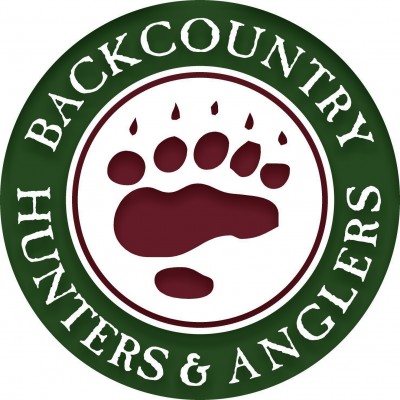 Backcountry Hunters & Anglers invites you to join them for their 2014 National Rendezvous, March 21-23 at the Red Lion in Southeast Denver. Were kicking the event off Friday night with a Backcountry Bash that is not to be missed. The bash will feature a keynote address, live Bluegrass music, vendors and gear demos and much more. Come for just one night, or the whole weekend for an event packed with: Great workshops and seminars to include game processing demo's, how-to workshops on mule deer hunting techniques, panel discussions on "technology and hunting" and "women and hunting",...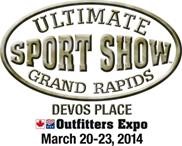 A star-studded lineup of seminar speakers, over four acres of boats, fishing and hunting gear, outdoor accessories, travel destinations, family entertainment and featured attractions combine to make the Ultimate Sports Show–Grand Rapids, March 20 to 23 at DeVos Place in downtown Grand Rapids, the best-attended sports show in west Michigan. Marianne Huskey, the only woman ever to win "Angler of the Year" honors in a national fishing circuit, headlines an all-star lineup of seminar speakers at this year's Ultimate Sports Show–Grand Rapids. She'll be joined by nearly three dozen...