What would you do if you found yourself surrounded by 15 wolves in the heart of the Montana wilderness, with nothing more than your bow? On a hunt several years ago,
Elk Hunter
 editor Remi Warren found himself encircled by what appeared to be two packs of black wolves, and he approached it as a unique opportunity. "That was insane," Warren told the camera after the packs passed by. "They're still howling. There had to been---I don't know how many wolves. We were completely surrounded." Needless to say, when there are that many wolves in the area, the hunters had more on their...
For hunters in bear country, few things are as scary as being pinned down by a bear on your back. That is why former stuntman and Marine Billy Lucas designed the
Back Attack Pack
, a backpack attachment that can be activated to spray bear deterrent right when you need it most. According to its designer, the device could provide the necessary distraction to give hunters a fighting chance. "There are no bragging rights in getting hurt," Lucas told
Read more »
The Lapeer County, Michigan Sheriff's Mounted Unit announced on Sunday that one of their horses died as a result of a predatory coyote attack over the weekend. The horse's owner, Lapeer County Sheriff Deputy Kallie Meyers, had been keeping the animal in a paddock near a barn on her property. On Sunday afternoon, a pack of five to six coyotes charged onto Meyers' property and managed to bring the mare down before the owners were able to intervene by releasing their dogs on the predators. Meyers' dogs were eventually able to chase the pack off the property, but the horse's injuries from...
Depending on where you hunt, black bears can range from being a nuisance to a serious danger. Dover, New Jersey police officer Walter Michalski never expected that he would end up stepping on one. The off-duty policeman was hunting for deer in Allamuch State Park on Tuesday when he stepped over a log and right onto a black bear sow with four cubs. "It was not a bear attack," Department of Environmental Protection spokesperson Larry Ragonese told the Daily Record. "It...
When Joshua Caldwell heard the gun shot, his first thought was that his daughter had bagged the bull elk they had seen earlier. As it turned out, 12-year-old Alyssa Caldwell had actually shot a mountain lion instead, at a mere five yards away, from where it could have pounced on the young hunter. "I already had a feeling that something was watching me or something, but I didn't see the cat until it was close," Alyssa told CBS 7. Alyssa and her father were building a makeshift blind in the New...
For a bear hunter, having the opportunity to hunt on Alaska's Kodiak Island is a once-in-a-lifetime experience. Rugged and untamed, the island boasts one of the largest land predators in the world and hunters come well-prepared to make sure the hunt isn't an end-of-a-lifetime experience as well. Armed with a bow and hunting at uncomfortably close ranges, hunters are often accompanied by their guides with a defensive weapon at the ready. This video uploaded to YouTube by Luke Randall demonstrates that hunting a Kodiak bear...
When hunting for elk or deer, the last thing most hunters want is an encounter with a hungry bear. Yet the large predators have an uncanny ability to track down animal carcasses, and a study by researchers with the Interagency Grizzly Bear Study Team may have revealed a vital clue as to how the bears do it. Despite being large (especially in hyperphagia, the stage where bears gorge on as much food as they can before hibernation), bears are actually quite stealthy---stealthy enough that they can trail hunters from about 100 yards. According to Mike Ebinger, the biologist leading a new study on...
What do you call a group of bears? The most familiar term may a "pack," but more interesting terms include a "sleuth," a "sloth," and perhaps most ominously, a "maul." For hunters carrying deer meat, however, "trouble" may suffice. According to a report by the US Coast Guard, a party of deer hunters near Kodiak, Alaska was ambushed and attacked by at least five brown bears. The bears, believed to be a mixture of adults and cubs, severely injured one of the hunters but were eventually driven off or killed by the other hunters in the...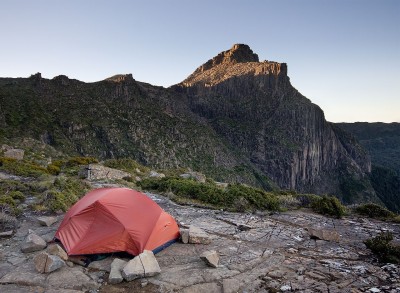 Two hunters camped just miles outside of Aspen, Colorado had a close nighttime encounter last week when a bear attempted to enter their tent, only to be pushed away. According to KUSA, the hunters were visited by a bear three times on Thursday night near a region known for its escalating bear conflicts. During the last encounter, the bear ripped open one side of the tent and had to be fought off by the hunters. Thankfully, nobody was hurt. To officials with the Colorado...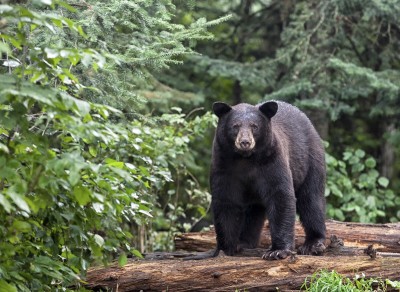 One Minnesota bowhunter is counting his blessings after a bear attack almost claimed his life. According to KARE 11, Brandon Johnson was hunting with several longtime friends near Duxbury on Friday, September 26 when everything went horribly wrong. The group had arrowed a large black bear that evening in a heavily forested area in Pine County and waited four hours to retrieve it. Worried that the meat would spoil overnight, Johnson and two other hunters decided to track the...