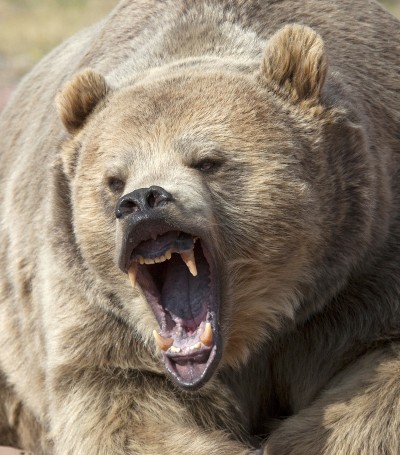 What do you call a group of bears? The most familiar term may a "pack," but more interesting terms include a "sleuth," a "sloth," and perhaps most ominously, a "maul." For hunters carrying deer meat, however, "trouble" may suffice. According to a
report
by the US Coast Guard, a party of deer hunters near Kodiak, Alaska was ambushed and attacked by at least five brown bears. The bears, believed to be a mixture of adults and cubs, severely injured one of the hunters but were eventually driven off or killed by the other hunters in the...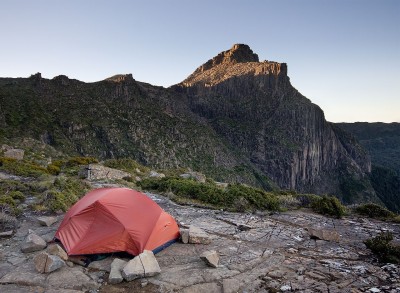 Two hunters camped just miles outside of Aspen, Colorado had a close nighttime encounter last week when a bear attempted to enter their tent, only to be pushed away. According to
KUSA
, the hunters were visited by a bear three times on Thursday night near a region known for its escalating bear conflicts. During the last encounter, the bear ripped open one side of the tent and had to be fought off by the hunters. Thankfully, nobody was hurt. To officials with the Colorado...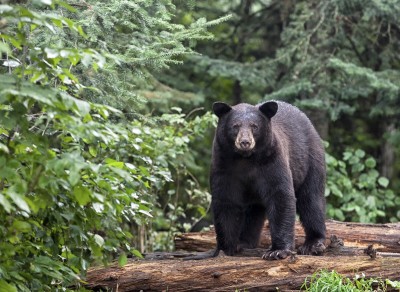 One Minnesota bowhunter is counting his blessings after a bear attack almost claimed his life. According to
KARE 11
, Brandon Johnson was hunting with several longtime friends near Duxbury on Friday, September 26 when everything went horribly wrong. The group had arrowed a large black bear that evening in a heavily forested area in Pine County and waited four hours to retrieve it. Worried that the meat would spoil overnight, Johnson and two other hunters decided to track the...
The tragic death of a 22-year-old hiker near West Milford, New Jersey on Sunday represents the state's first fatal bear attack in 150 years. The incident incited a heated debate between animal rights advocates and hunters on how the state is currently managing the bear population, and the conversation is not limited to New Jersey alone. Rising bear populations across the East Coast have many wildlife officials concerned, and in states like Maine where regulations surrounding bear hunting are on the November ballot, the fatal mauling has given the issue a sense of urgency. According to
Read more »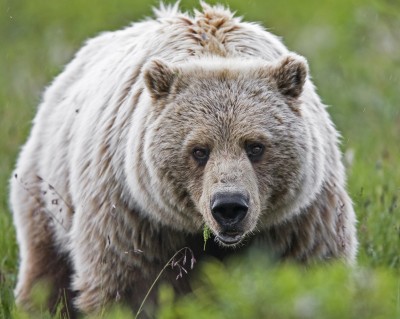 Thanks to the quick thinking of one Wyoming elk hunter, what could have been a lethal encounter with a grizzly sow instead became merely a painful nip. KBZK reported that two bowhunters encountered a female grizzly with cubs north of Dubois on Sunday, which resulted in an attack. One of the hunters was walking near Horse Creek Drainage when the grizzly approached the men. Officials say that it was likely that neither the hunters nor the bear noticed each other until they got too close, at which point the...
A missing hunter that was found last week in Kananaskis County, Alberta appears to be the latest victim of an uptick in bear encounters across the province. According to the CBC, the remains of veteran hunter Rick Cross were found near Picklejar Creek Trail alongside his backpack and rifle. Cross was reported missing on September 6, just one day before search teams recovered his body. Officials from the Royal Canadian Mounted Police (RCMP) confirmed that the cause of...
When veteran hunter Jerry Hause, 60, went out bowhunting on Washington's September 1 season opener, he expected a quiet day in the woods with his son and perhaps a chance at some elk. What he did not expect was getting into a scuffle with a black bear while hanging off a tree branch. "I was thinking, 'If it gets me out of this tree I'm a dead man,'" Hause told The Daily News. The encounter occurred while Hause was driving elk toward...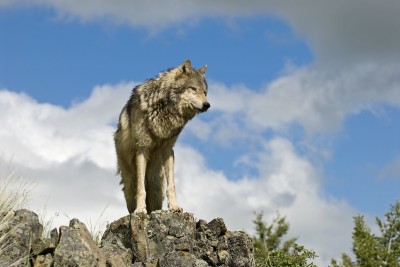 Hunters working with the Washington Department of Fish and Wildlife (WDFW) are set to cull several wolves from southern Stevens County after a spree of predatory attacks that left 17 sheep dead and many more wounded. According to the WDFW, wildlife officials and a state rancher are working to move a flock of 1,800 sheep away from the area after four attacks in a forest near the small town of Hunters in the past month. Experts believe that wolves from the Huckleberry Pack are responsible for killing the...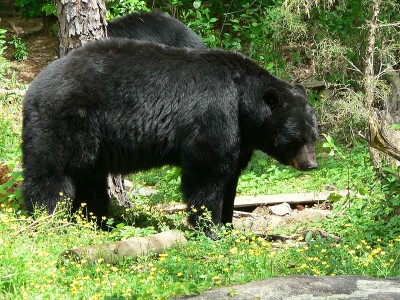 An Alberta hunter is in the hospital after a recent encounter with a bear left his arm badly mauled. According to CBC News, the unidentified bear hunter was traveling through the Smoky Lake area near Edmonton on Sunday when he saw a 250-pound male black bear in a clearing. The hunter shot the bear in the chest and caused the animal to flee into the forest. Officials say the hunter decided to follow the bear into the bush for several hundred yards before the bruin turned back and began...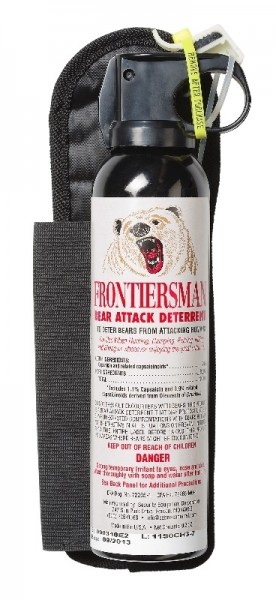 Bear encounters can go from curious to aggressive in seconds. Charging bears can cover over 30 feet per second. Some state departments of wildlife and fisheries, especially in states where it is illegal to carry a sidearm while bow hunting, are encouraging archery hunters to carry bear spray. The FRONTIERSMAN's 9.2 oz canister fires 35 feet, up to 15 feet further than other bear sprays. The dual propellant system delivers approximately two ounces per one-second burst – up to 84% more stopping power. "Bear spray has been proven to be a good last line of defense, if kept handy and...