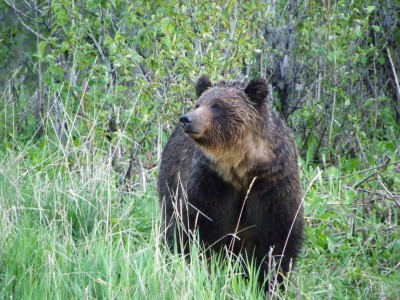 A missing hunter that was found last week in Kananaskis County, Alberta appears to be the latest victim of an uptick in bear encounters across the province. According to the
CBC
, the remains of veteran hunter Rick Cross were found near Picklejar Creek Trail alongside his backpack and rifle. Cross was reported missing on September 6, just one day before search teams recovered his body. Officials from the Royal Canadian Mounted Police (RCMP) confirmed that the cause of...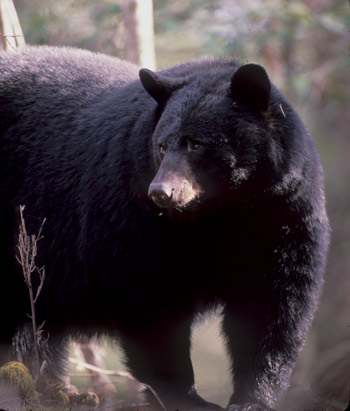 When veteran hunter Jerry Hause, 60, went out bowhunting on Washington's September 1 season opener, he expected a quiet day in the woods with his son and perhaps a chance at some elk. What he did not expect was getting into a scuffle with a black bear while hanging off a tree branch. "I was thinking, 'If it gets me out of this tree I'm a dead man,'" Hause told
The Daily News
. The encounter occurred while Hause was driving elk toward...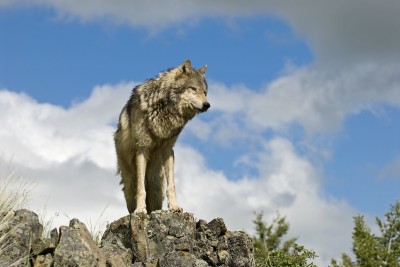 Hunters working with the Washington Department of Fish and Wildlife (WDFW) are set to cull several wolves from southern Stevens County after a spree of predatory attacks that left 17 sheep dead and many more wounded. According to the
WDFW
, wildlife officials and a state rancher are working to move a flock of 1,800 sheep away from the area after four attacks in a forest near the small town of Hunters in the past month. Experts believe that wolves from the Huckleberry Pack are responsible for killing the...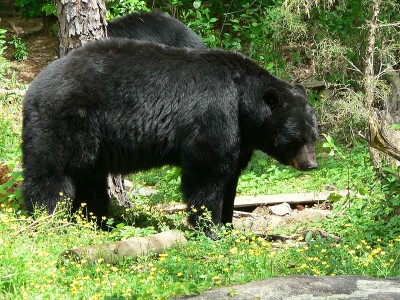 An Alberta hunter is in the hospital after a recent encounter with a bear left his arm badly mauled. According to
CBC News
, the unidentified bear hunter was traveling through the Smoky Lake area near Edmonton on Sunday when he saw a 250-pound male black bear in a clearing. The hunter shot the bear in the chest and caused the animal to flee into the forest. Officials say the hunter decided to follow the bear into the bush for several hundred yards before the bruin turned back and began...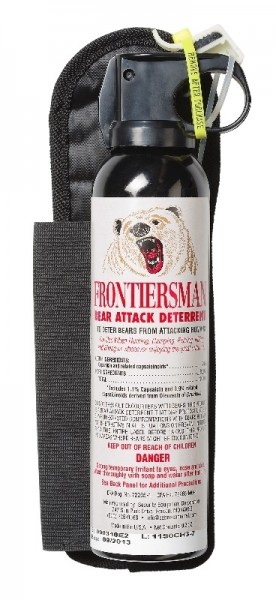 Bear encounters can go from curious to aggressive in seconds. Charging bears can cover over 30 feet per second. Some state departments of wildlife and fisheries, especially in states where it is illegal to carry a sidearm while bow hunting, are encouraging archery hunters to carry bear spray. The FRONTIERSMAN's 9.2 oz canister fires 35 feet, up to 15 feet further than other bear sprays. The dual propellant system delivers approximately two ounces per one-second burst – up to 84% more stopping power. "Bear spray has been proven to be a good last line of defense, if kept handy and...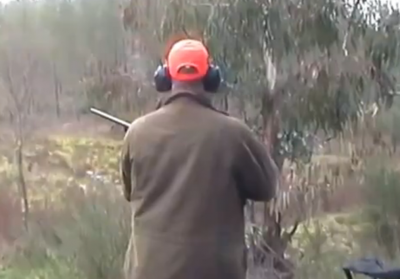 As hog hunters can attest, hunting for boars is never boring. Pig hunting is a time-honored tradition in many cultures and although there are many different methods employed, there is still one golden rule: Never let a boar get close to your legs. Hogs will make no hesitation to attack when injured or threatened and are equipped with sharp, scything tusks. This hunter experiences a close call when one boar charges out of the brush and nearly blindsides him. ...

Dan Reaser and his family have whitetail bucks on their minds and are looking forward to their first trip to the vast landscapes of Texas. Reaser's lifelong dream is to hunt in Texas and with his family in tow, he's hoping to be able to bring home some big bucks.  Before they begin, a deadly snake threatens their safety, and ultimately, the hunt. Discover if Reaser and his family still claim success on this week's episode of The Outdoor Option on Sportsman Channel, Saturday, February 1 at 7:30 p.m. ET. Check out a sneak peek of this week's hunt online at Sportsman Channel: 
Read more »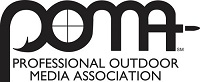 Security Equipment Corporation (SEC), makers of SABRE & SABRE RED pepper spray and Frontiersman bear attack deterrents is pleased to announce its corporate partnership with Professional Outdoor Media Association (POMA). "We are glad to be a part of an organization of outdoor communicators, who will share our message fairly and honestly," said David Nance. "Whether explaining how to read a bear spray label or sharing tips on using pepper spray, POMA members will help spread the word about our product divisions and bring more attention to personal safety when enjoying the...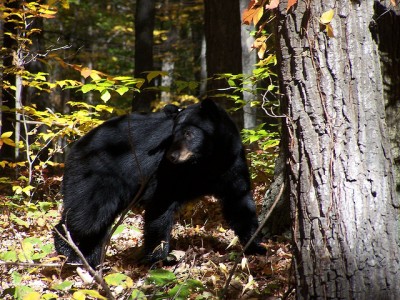 Camille Bomboy's family hunting trip took a turn for the worse when she ran afoul of a black bear sow and her cubs. The 18-year-old was hunting for deer near her family farm in Mill Hall, Pennsylvania on Monday with her stepfather and stepbrother when three bear cubs ran past her. Wherever cubs are present, their mother is usually not far away. Bomboy's stepbrother Kyle Courter initially thought that the adult bear had ignored her, but quickly found this was not the case. "Next thing I know, I hear my sister scream. I figure, the bear ran by her and scared her," Courter told Read more »
The Interagency Grizzly Bear Committee (IGBC) and the Wildlife Management Institute (WMI) teamed up with renowned hunting journalist Craig Boddington to produce a 1-minute demonstration video and 30-second public service announcement (PSA) to promote the use of bear spray by hunters.  The demonstration video is posted on the IGBC website and on outdoor-oriented Facebook pages and websites that have hundreds of thousands of fans. The PSA...