Wyoming's Shoshone National Forest is widely considered one of the best public lands in North America to hunt elk, yet few people expected a world record to emerge from those woods. Albert Henderson of Burlington did not expect it either, yet by the end of his hunt on September 17, he found himself standing over a bull with a rack more than four feet wide. Safari Club International recently confirmed that the elk scored an astounding 426 1/8 points---408 points using Boone and Crockett's scoring system---and easily took the record for the largest elk ever harvested by crossbow. "This...
For many hunters, there is nothing better than starting off a new year with a freezer full of venison. Sometimes, however, the would-be venison strikes back. According to
Action Reporter Media
, an unidentified 72-year-old man in Fond du Lac County, Wisconsin was transported by ambulance to a local hospital after he was "ambushed" by a wounded deer on January 2. The Fond du Lac Sheriff's office said that the man was out hunting with family when he shot a doe with a crossbow. It was when...
You are only as old as you feel---that is the philosophy of Bruno Delai. The 93-year-old resident of Herrin, Illinois recently bagged a doe on November 11, and Delai is as avid a hunter as you will likely meet. According to
KFVS12
, the World War II veteran has hunted every year since 1957, although his weapon of choice recently switched to a crossbow. "I don't feel old really, I don't hurt," Delai said. "You know, I feel good, I go." This year's deer was the first that the hunter was able to...
Last month, 11-year-old Gavin Dingman harvested a
12-point albino whitetail buck
during a hunt with his dad in Southeastern Michigan. Pictures of the young hunter and his deer were then uploaded online, but the family hardly expected the backlash that came after. Just days after the hunt, Gavin and his family were bombarded with criticism, insults, and even death threats. Most of vitriol was online on social media sites like Facebook and Twitter, but the family also received...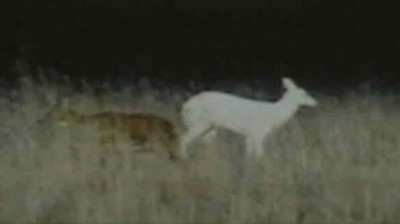 An 11-year-old hunter from Oceola Township, Michigan took the deer of a lifetime when he shot a 12-point albino buck with a crossbow on Monday. The animal was well-known to local hunters, but Gavin Dingman ended up being the one to harvest it. "My dad was just like, 'Take a deep breath. Are you sure you can take the shot? If you're not 100 percent, we don't want to injure it,'" Gavin told the
Daily Press & Argus
. The sixth-grader was hunting with his dad, Mick...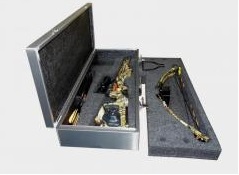 Americase, Inc. is pleased to announce they have developed the first aluminum Breakdown Crossbow Case available in the market place. "For quite sometime we have considered developing a crossbow carrying case that is functional and not cumbersome. While doing research we discovered that most of today's crossbows are breakdown, so this seemed to be the next logical step to accommodate the needs of our customers. We went to the drawing board and have developed a breakdown crossbow case that is less than 62 linear inches, meaning it can be can be checked luggage without an oversize fee. This...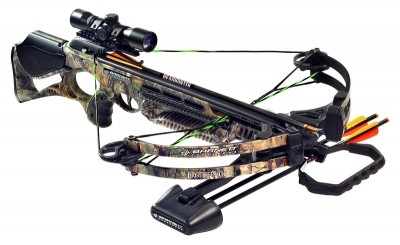 The Barnett Brotherhood Crossbow represents many of the qualities that unite hunters, such as strength, passion and stealth. Weighing in at only 7 pounds, the Brotherhood produces speeds up to 350 fps with 109 feet/pounds of kinetic energy. That's a lot of power for a compact package. The Magnesium STR riser sports a CNC-machined 7/8" Picatinny Rail for attaching accessories, and the ergonomic, lightweight composite stock features a high-definition Realtree Xtra finish. The pass-thru riser has finger reminders for added safety. Brotherhood features Barnett's high-energy cam system and...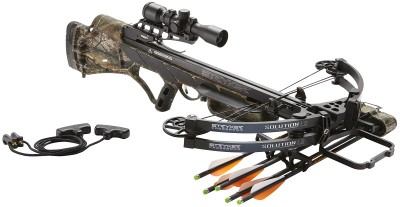 For those that have a need for speed, Stryker Crossbows has a solution. Introducing the Stryker Solution and Solution LS, high-performance crossbows capable of delivering bolts at speeds up to 350 and 390 fps, respectively. "The Stryker Solution crossbows utilize our industry-leading technologies to produce lightweight crossbows with safe, reliable releases and the fastest speeds in the industry today," said Jeff Suiter, Media Specialist for Stryker. "With two models available, Stryker absolutely has a solution for your crossbow needs." Also included in the Solution crossbows is...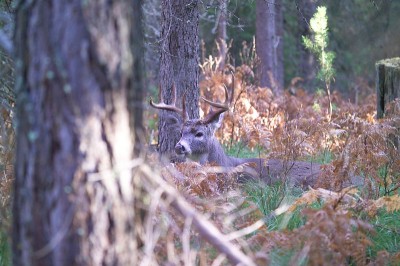 It is hard to believe that many decades ago, whitetail deer were relatively uncommon. These days the iconic animal is America's most prosperous and highly sought-after big game species. In many areas, an abundance of deer is causing serious problems like forest degradation, property damage, and becoming a danger to motorists. Increasingly, municipal authorities are turning to hunters to keep populations low. Lawmakers in Wisconsin recently passed legislation that could draw an even greater number of bowhunters to urban areas and remove many regulations regarding where they are allowed to take...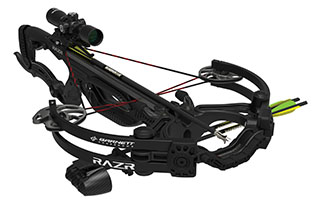 The RAZR gets its light weight from the industry's first full carbon stock and Barnett's proprietary Carbonlite Riser Technology (CRT), and thanks to titanium side torque plates, it's as strong as they come. The reverse cam system increases the speed and power stroke without extending the overall length of the bow, while the retractable underarm support system adds counterbalance stability to the rear of the bow. Crosswire premium crossbow strings blend Barnett's fibers with the industry's toughest-serving materials, resulting in the most stable and reliable string in the...