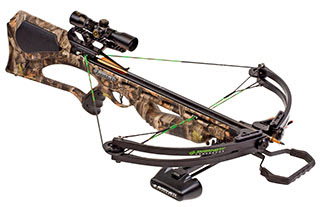 Remarkable accuracy, devastating speed and premium comfort are the key features of two of Barnett's most popular crossbows - the Quad 400 and Wildcat C5. The Quad 400 is designed to deliver the bolt to the target with shocking accuracy and speed. Featuring all of the qualities that made its predecessor one of the deadliest crossbows on the market, the Quad 400 boasts updated design features making it the ultimate hunting tool. The Quad 400 is designed with Barnett's patented high-density, gas-assist molded stock with an accu-comfort thumbhole grip. With 15.5 inches of power stroke, quad...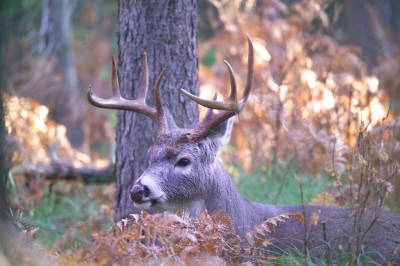 New York hunters may finally be allowed to use their crossbows for hunting, thanks to language in Governor Andrew Cuomo's spending plan. According to
The Post-Standard
, state Department of Environmental Conservation (DEC) Commissioner Joe Martens said hunters may be able to use crossbows as early as this fall if Governor Cuomo's budget plan is passed. The spending plan would give the DEC the authority to set regulations for crossbow hunting,...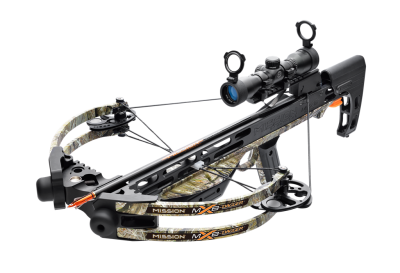 Two major archery distributors, Kinsey's and Pape's, will stock the full line of Mission crossbows and accessories, this includes the two all-new for 2014 MXB-400 and MXB-Dagger. Launched in 2012, the MXB Crossbow Series quickly became known for its innovative design and outstanding performance. Owned and operated by Mathews Archery, Inc, Mission's MXB line offers four unique crossbows from $599 - $1199 MSRP. The line also includes a host of accessories from a cocking aid to a sling. "This is exciting news for Mission retailers," says Dave Parker, Director of Sales for...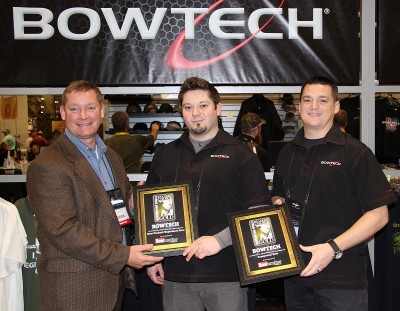 BOWTECH Archery and its Stryker crossbow brand combined to win three Bowhunting World 2013 Reader's Choice Gold Awards. BOWTECH's 2013 flagship bow, the Experience, was the Gold winner among compound bows and voted the best overall new product. Stryker was selected as the Gold winner among crossbow brands, while BOWTECH's accessory brand, Octane, earned silver recognition among stabilizers and bronze among bowstrings. The awards are announced in the February issue of the publication and voted on by the magazine's thousands of subscribers. "The BOWTECH and Stryker brands exist...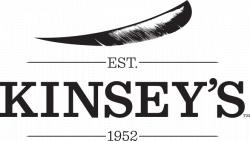 Effective immediately, Kinsey's will stock the full line of Mission crossbows and related crossbow accessories. This includes Mission's popular line of MXB crossbows. Launched in 2012, the Sparta, Wisconsin-based brand has grown quickly and is in high demand among crossbow customers. Owned and operated by Mathews Archery, Inc, Mission's offerings include two all-new crossbows for 2014; the MXB-400 and MXB-Dagger. The line also includes a host of accessories from cocking aids to a sling. "This is exciting news for Mission dealers," says Dave Parker, director of sales for Kinsey's....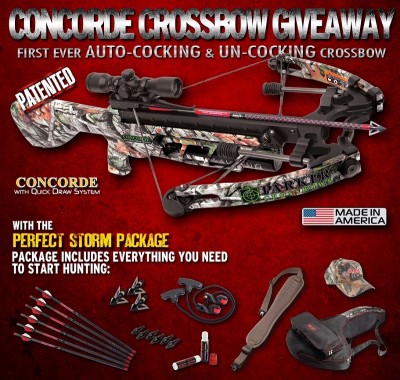 Parker Bows, a manufacturer of high quality Compound bows, Crossbows and RED HOT brand Crossbow Accessories is giving away a Concorde Perfect Storm Package (includes the Concorde crossbow and all the crossbow accessories needed to start hunting) during the month of February (2014) through their Facebook page. The entire package is worth over $1,200. Just in time for the winter blues, participants can register for a chance to win a Concorde Perfect Storm Package by clicking here: 
http://l.inkto.it/24nz7
. The winner will be selected the first week of...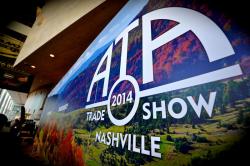 It's been dubbed the "big show for the bow," and that rings true as a rallying cry for the annual ATA Trade Show, but it's also a million other things. For starters, it's like a "second Christmas." At least that's what many eager retailers called the event through comments and posts on their shop's social media accounts. Yet, the 2014 ATA Trade Show, held in Nashville, Tenn., at the newly constructed, downtown Music City Center, remains - first and foremost - a business opportunity for thousands of ATA members. "[The ATA Show is] becoming more of a writing show as time goes on," said...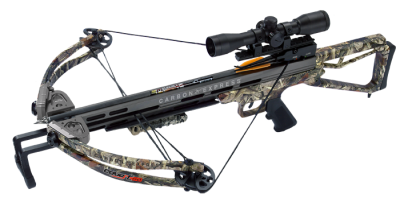 As crossbow hunting surges in popularity, Carbon Express answers demand for a more powerful, more compact bow with the Covert CX-3 SL.
Carbon Express-the world's leading manufacturer of premium crossbolts is introducing a new, breakthrough line of crossbows, designed to help every type of hunter Shoot Better. The two new crossbows in the Covert series offer more performance and an even better fit and feel. With quality workmanship and a well-balanced design for natural handling, the Covert series delivers the most difficult shots with precision. The Covert series of crossbows...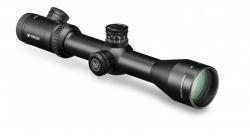 Vortex's all-new XBR Crossbow Scope is designed, engineered and purpose-driven to take your crossbow to the next level. Adopting many of the same features found on Vortex's long-range riflescopes, the XBR is built specifically to maximize the performance of today's high-speed crossbows. The exposed elevation turret (marked in 1 MOA increments), tracks true every time and is perfect for quickly dialing adjustment on longer shots. (Once the hunter/shooter knows the trajectory of their bolt and has generated an accurate drop chart, they can simply range, dial, hold dead-on and shoot.) CRS...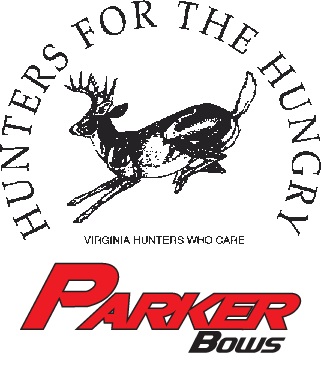 Parker Bows, a leading U.S. manufacturer of high quality Compound bows, Crossbows and Crossbow Accessories has assisted in raising over $20,000 for Virginia Based Hunters for the Hungry (HFTH) program in 2013. The money raised will go to serve 1.3 million venison meals in 2014, distributed through Food Banks and other feeding programs throughout Virginia. Parker has actively supported HFTH in Virginia for over 10 years, providing product and funds to assist in feeding needy families across the state. Funds are raised through raffles, banquets and special events throughout Virginia. Since...