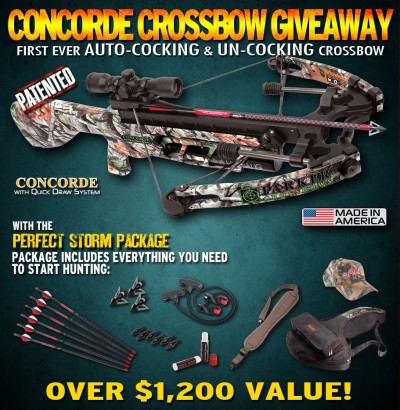 Parker Bows, a manufacturer of high quality Compound bows, Crossbows and RED HOT brand Crossbow Accessories is giving away a Concorde Perfect Storm Package (includes the Concorde crossbow and all the crossbow accessories needed to start hunting) during the month of April (2014) through their Facebook page. The entire package is worth over $1,200. Just in time for Spring Turkey season, participants can register for a chance to win a Concorde Perfect Storm Package by clicking here:
http://l.inkto.it/24nz7
. The winner will be selected the first week of...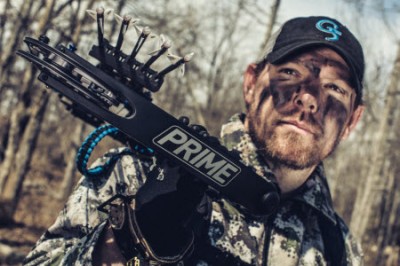 Struttinbucks TV (SB), the 8 p.m. starter of the Pursuit Channel's Q3-4 Close Call Thursdays, is proud to announce Prime as its title sponsor for 2014. Prime is part of the Grace Engineering family located out of Memphis, Mich. "Being able to represent a company with the stature of G5 is something we could not have predicted," said Heath Graham, President of SB. "This is a huge privilege for us and it is exciting to watch how partnerships come together." "The reliability of the Prime bow is second to none. Their slogan is, 'Where Accuracy is Everything,' and it holds up to this...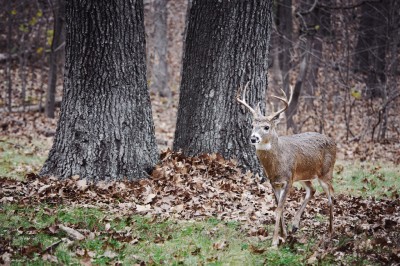 New York lawmakers approved Governor Andrew Cuomo's 2014-2015 budget on Tuesday, which gives the state's Department of Environmental Conservation (DEC) the authority to set regulations for a big game crossbow season. This is good news for New York's community of devoted crossbow hunters, who have been sidelined since a law that allowed crossbows to be used in taking big game expired in 2012. "It will increase interest in people being in the woods," state Senator Patrick Gallivan (E-Elma) told
Read more »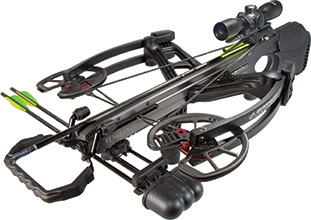 The first crossbow to combine reverse draw technology with a lightweight CarbonLite Riser, the Barnett Vengeance boasts significantly less vibration and noise than a traditional draw crossbow without sacrificing speed or accuracy. This reverse draw configuration shifts the center of gravity closer to the shooter's body by moving the limb pockets closer to the trigger assembly, while the limbs face forward on the bow. This design arrangement drastically reduces the weight at the front of the crossbow, which is essential for a well-balanced shot. A CarbonLite Riser assembly further reduces...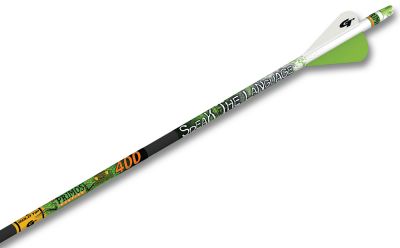 Gold Tip, a manufacturer of tough, high-performance 100-percent carbon arrows and crossbow bolts, has announced a new addition to its Velocity XT series. The new Team Primos arrow builds on Gold Tip's tradition of strength and straightness retention while offering bow hunters a high-speed, durable hunting arrow.

Combining its renowned straightness retention and proven history in developing high-velocity carbon arrows, Gold Tip has built the Team Primos arrow to perform at the highest

...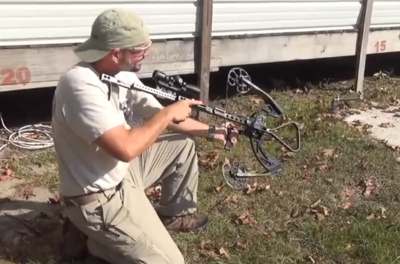 Former professional boxer Jerry Goff may be better known for his bouts in the ring, but he is also behind one design that many people may not be aware of. This is the Hickory Creek In-line Vertical Crossbow, and it lives up pretty accurately to its name. But is it accurate in the field? YouTuber TWANGnBang gives a demonstration of the crossbow, along with some of its back story. http://youtu.be/CuRBpApmfx0...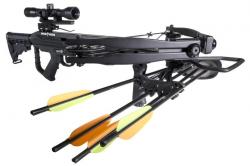 Southern Crossbow is pleased to introduce its newest addition to the crossbow family, the Risen XT 350. This innovatively designed crossbow is a perfect match for hunters, rifle shooters, and beginning or experienced crossbow users alike. With state-of-the-art, customizable features, the Risen XT 350 offers a cohesive crossbow system users can tailor to their needs. "Out of all of its features, the ample room for accessories and customization makes the Risen XT 350 stand out the most," said Marketing Specialist Chris Kerschen. "With the built-on rail and front hand grip, the familiarity is...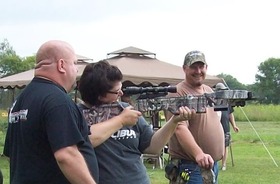 Due to the overwhelming support for our 2013 Fundraiser event, Excalibur Crossbow Inc, has decided to make their charity drive an annual event. Excalibur is proud to announce that the first official Charity Event will be held in conjunction with the 2014 BooFest Crossbow Extravaganza hosted by Don Katsumi of Boo Custom Strings. Each year, a different charity will be selected and all funds raised will be donated to that cause. Regretfully, the Canadian shooting Sports industry lost one of our own on August 15th 2013 when our good friend Nick Manioudakis from Stoeger Canada passed away....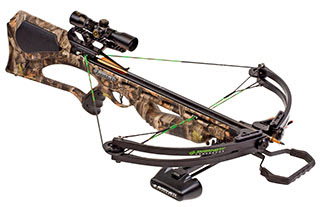 Remarkable accuracy, devastating speed and premium comfort are the key features of two of Barnett's most popular crossbows - the Quad 400 and Wildcat C5. The Quad 400 is designed to deliver the bolt to the target with shocking accuracy and speed. Featuring all of the qualities that made its predecessor one of the deadliest crossbows on the market, the Quad 400 boasts updated design features making it the ultimate hunting tool. The Quad 400 is designed with Barnett's patented high-density, gas-assist molded stock with an accu-comfort thumbhole grip. With 15.5 inches of power stroke, quad...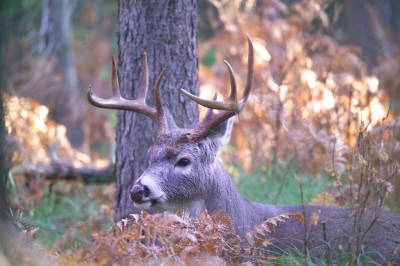 New York hunters may finally be allowed to use their crossbows for hunting, thanks to language in Governor Andrew Cuomo's spending plan. According to The Post-Standard, state Department of Environmental Conservation (DEC) Commissioner Joe Martens said hunters may be able to use crossbows as early as this fall if Governor Cuomo's budget plan is passed. The spending plan would give the DEC the authority to set regulations for crossbow hunting,...