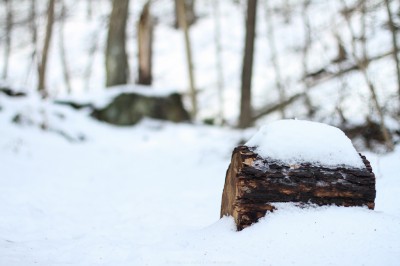 The search for brothers Gary Wipf, 74, and Clifford Wipf, 83, ended on Tuesday afternoon when they were discovered by a Forest Service employee involved with rescue efforts. The two elderly men were on an annual turkey hunt in South Dakota's Black Hills when a spring snow storm moved into the area and deposited at least nine inches of snow in less than a day. The Pennington County Sheriff's Office reported that despite being stranded in blizzard conditions for more than two days, both brothers seem to be doing fine. "They're probably sick of each other," Clifford Wipf's son, Kim, told the...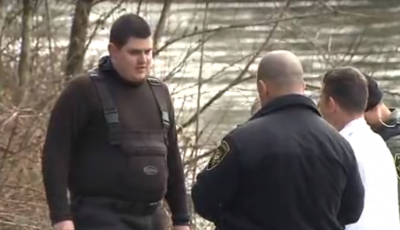 Two goose hunters in Multnomah County, Oregon were thankful but a little wet on Sunday when emergency responders fished them out of the Sandy River. They also credited their survival to proper preparation, including the life vests they were wearing. "We try, when we're hunting, to prepare for the stuff that no one wants to have happen," Anthony Engelman told
KPTV
. "Everything is water-bagged and tied to the boat, so we didn't lose anything." Engleman and his friend Tyler, who declined to...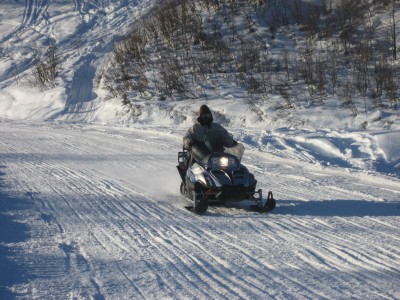 A married couple near Cantwell, Alaska was rescued last week after state wildlife troopers found the two separated and lost near Denali National Park. According to the
Alaska Dispatch
, a family member called authorities regarding the couple, who had been missing for some time. Alaska wildlife trooper James Ellison gathered a group of volunteers and struck out from Cantwell, first encountering Vivian Mayo, 57, about a mile away from her cabin and suffering from...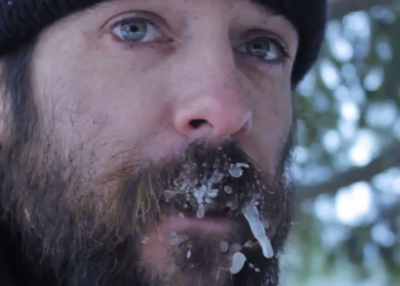 In this latest installment of Backcountry Hunters & Anglers' woodsmanship skills series, survival expert and veteran hunter Clay Hayes gives some pointers on keeping warm. An outdoorsman's clothing is one of the most essential parts of his gear, and the wrong choice of attire can lead to discomfort---or worse. Clay talks about the proper choice of material, layering, and even the benefits of a good cup of tea. http://youtu.be/G_xQjDnIn5g For more educational videos, visit the Backcountry Hunters and Anglers 
website
 or their 
Read more »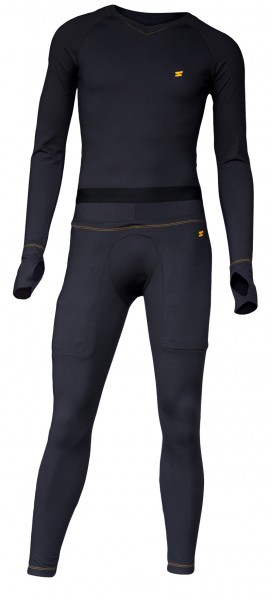 Thermal Core Clothing Inc. introduces Thermal Core Base Layers in the Huntin' Is Good (HIG) booth # 2927 at the ATA -- Archery Trade Association Show – in the Music City Center in downtown Nashville, TN from January 6-8, 2014. Thermal Core products are worn as a base layer, so you can wear it anywhere without the necessity of bulk that you often find with other cold weather systems. Thermal Core Base Layers provide therapeutic, or 'healthy heat', powered by FabRoc far infrared heat technology. Far Infrared Rays (FIR) are waves of energy, totally invisible to the naked eye, capable of...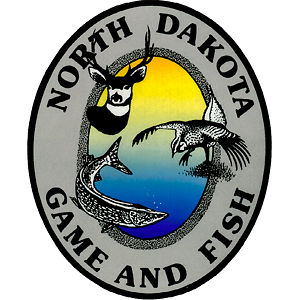 State Game and Fish Department officials are cautioning hunters to be wary of where they hunt, as late-season weather is freezing North Dakota's small and mid-sized waters, giving the appearance of safe foot travel. Nancy Boldt, department boat and water safety coordinator, said hunters should be cautious of walking on frozen stock ponds, sloughs, creeks and rivers. Ice thickness is not consistent, Boldt said, as it can vary significantly within a few inches. Hunters walking the edge of a cattail slough will not find the same ice thickness in the middle. "The edges firm up faster...

Thermal Core Clothing Inc.is pleased to announce the selection of StarkGrowth as its public relations and marketing agency of record, effective immediately. "We are excited about the new partnership and look forward to the experience that StarkGrowth has brought to other product lines in the outdoor industry," said Company President Justin Minns,  "Our collection of heated clothing uses unique technology to provide heat without the need for bulky outer clothing. StarkGrowth will be handling marketing, media buying and public...
Suffering severe blood loss and other injuries after a bear attack on Wednesday, one hunter managed to survive 36 hours in the barren wilderness of northern Alaska. According to CNN, the hunter, whose name has not yet been released, was traveling as part of a...

Read More »
Spiridon Vinokurov, 48, was traveling on his snowmobile near the small village of Berelekha in Siberia when he became lost. According to the Siberian Times, a sudden snowstorm had blown in when  Vinokurov was checking the traps he had set up near his lodge, where he had been hunting and trapping alone. The storm disoriented the man and without and landmarks to gauge his location, dread set in. Desperate, Vinokurov wandered the snow-covered wasteland until his vehicle ran out of fuel.
The hunter then continued the trek on foot, looking for any kind of shelter or signs of civilization. Rescue workers described his plight as stranded "hundreds of kilometers from any living settlement." Even worse, a pair of wolves had picked up his scent.
"Two wolves were following me along the way," said Vinokurov. "They kept their distance as I walked–but as soon as I went down on all fours and started to crawl they cut the distance sharply and were literally breathing down my neck."
The ordeal went on for four days, during which the predators dogged his every step. The hunter had to stay alert and appear healthy so the wolves wouldn't come too close. Vinokurov said the threat of being attacked motivated him to keep moving even when he otherwise would've stopped. Surviving four days in the permafrost of Russia's most inhospitable region is impressive to say the least. The area he was in has been known to sport average temperatures of negative 47 degrees Celsius during the winter months. The region's frozen tundra is nothing but an expanse of snow littered with gray rocks and a few, sparse trees. By the end, Vinokurov no longer had the energy to walk and began crawling.
Fortunately, he had scheduled a visit to family in the village of Aleko-Kyuel and they reported his absence to the authorities when he never showed. A rescue helicopter combed the tundra for the missing hunter and found him still 80 kilometers from the nearest village. Vinokurov was facedown in the snow and barely conscious.
Rescue workers quickly transported him to a nearby hospital, where he was treated for severe frostbite. Vinikurov should count himself lucky, doctors do not believe that his injuries will require amputation. Furthermore, his survival alone and without much equipment in absolute wilderness is a testament to Vinokurov's skills and endurance. He is expected to make a full recovery.
Read and join the discussion on Lost in Sibera: Hunter Battles Wolves and Bitter Cold at OutdoorHub.com.
In the summer of 1978, Russian geologists found more than they bargained for when they discovered the Lykov family in a remote forest 150 miles from the fringes of civilization. According to a story by Smithsonian.com, the geology team was sent to prospect for iron ore and had come across the family's crude hut. It is hard to say who was more surprised, the scientists or the Lykovs, who had not seen an outsider for nearly 40 years.
At a loss for words, the team was greeted by an old man who said only, "Well, since you have traveled this far, you might as well come in."
The 80-year-old patriarch of the family, Karp Lykov, brought the family into the wilderness in 1936 to escape religious persecution. He, his wife Akulina, and their two children traveled further and further inland into the vastness of the backcountry. The couple later had two more children, bringing the Lykov family up to two girls and two boys. Akulina passed away in 1961.
The gear they had brought with them started to break down and the family had to fashion clothes from bark and hemp cloth, tools from rocks and wood. The rudimentary cabin they called home was constructed from scraps of bark and wooden planks the family peeled off nearby trees.
Food was more difficult. The original seeds that the Lykovs carried into the wilderness provided for a few winters until wild animals destroyed their small farm. Siberia is a harsh land to live off. The family scrounged what wild berries and roots they could and eventually learned to hunt the wild animals nearby. Lacking firearms and even primitive bows, Karp's two sons would prepare traps for small game. These traps were often simple holes with a layer of foliage to mask them, but as the boys grew more options became available.
Dmitri, the youngest boy in the family of five, captured the geologists' attention as a skilled outdoorsman. He impressed them with his log cutting and built many fixtures around the cabin from what resources he had, including the stove. Dmitri also practiced persistence hunting to keep his family fed. It often involved hunting barefoot in the snow for days before he caught anything, and only then by wearing the animal out until it collapsed of exhaustion. This method hasn't been used by the majority of hunters since before the invention of the pointy stick some several thousand years ago. Dmitri often carried home young elk after being gone for a week or more, bolstering the family diet of potatoes and berries.
The scientists were unable to convince the Lykovs to come back to civilization, but they did return to see the family several times. In the present day only Karp's daughter Agafia, in her 70s, remains. She lives not too far away from where the original cabin was found and has no plans to leave.
Read and join the discussion on Isolated Russian Family Survives in Siberia for 40 Years at OutdoorHub.com.