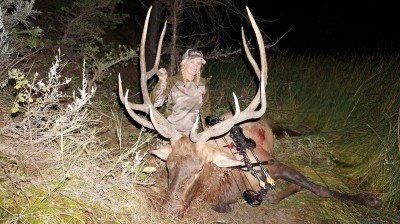 Kristy Titus is an avid sportswoman with a passion for elk hunting. Along with being an ambassador for the Rocky Mountain Elk Foundation (RMEF), she is also a featured member on
Team Elk
, RMEF's television show. I recently caught up with Kristy to talk about all things elk hunting.
Britney: Please tell us a little about your background in hunting. Have you been doing it for your entire life?
Kristy: From the time I was two years old, I started riding with my dad, on his saddle, while packing into the backcountry. I had my own mule by the age of four, and still...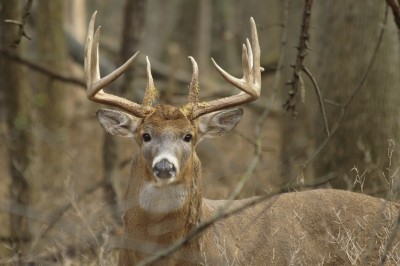 Scrapes are one of the whitetail's most important communication tools. Here's how to make one of your own and really get the attention of the area's bucks.
I have read several scientific studies on the way bucks visit scrapes. The majority of these studies were done with trail cameras positioned so they would take a photo of a buck at the scrape and record the time. Every one of these studies showed that the vast majority of mature bucks (85 to 95 percent) visited the scrapes under cover of darkness. I have two issues with these studies. First off, they did not add any...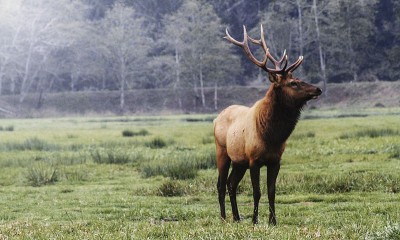 Two hunters in northeastern Utah were speechless when they discovered that the meat from two elk they had killed was stolen from their camp earlier this month. For friends Tracy Jones and Jamie Vigil, it was a disappointing end to what had been an exhilarating week spent chasing elk. According to the
Standard Examiner
, the two men were hunting with friends near the Wyoming border in an area known as Horse Creek. The hunters have returned to the same location...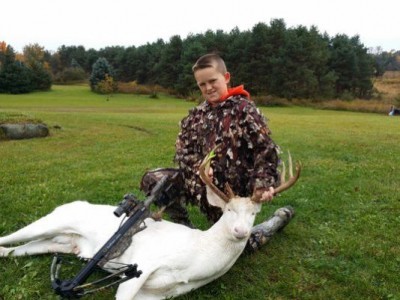 An 11-year-old hunter from Oceola Township, Michigan took the deer of a lifetime when he shot a 12-point albino buck with a crossbow on Monday. The animal was well-known to local hunters, but Gavin Dingman ended up being the one to harvest it. "My dad was just like, 'Take a deep breath. Are you sure you can take the shot? If you're not 100 percent, we don't want to injure it,'" Gavin told the
Daily Press & Argus
. The sixth-grader was hunting with his dad, Mick...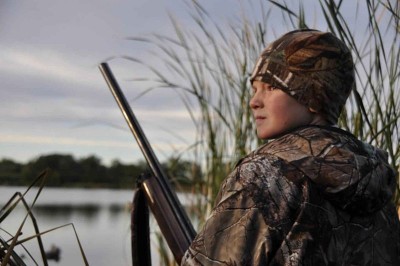 Biologists with the Texas Parks and Wildlife Department (TPWD) have good reason to be optimistic regarding the state's deer and duck population. Significant rainfall in recent months has provided a much-needed reprieve from the drought that hunters had been bracing for, and it seems that the wet conditions are good for wildlife both on land and in the air. "I would say conditions have improved over most of the state the last couple of months," said Kevin Kraai, TPWD Waterfowl Program Leader, in a
press release
....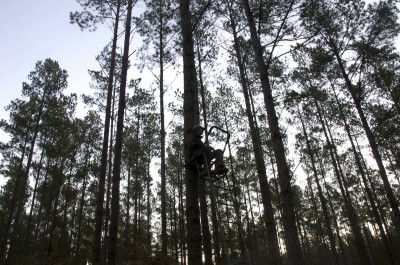 The big buck raked the low limbs, velvet still hanging from his hardened horns. A light dust, creating a momentary haze, blurred the distinct path for my arrow flight. From my stand he was 29 yards, and I'd been watching him for over half an hour rake trees and browse. Occasionally, a doe slipped through the clearing and then off into the thicket where a flick of the tail was the only remaining sign of her presence. Another flick, a flash of white, and then she was gone. And the buck continued on, raking the shrubs, munching on acorns and elevating my heart's beat to an alarming rate....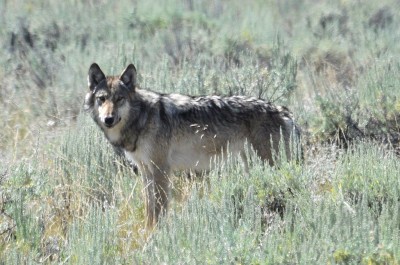 Last month OutdoorHub reported on
an animal rights group that planned on following Montana wolf hunters
. Now, members of the same group say they'll do the same in Wisconsin.
WUWM
reported on Wednesday that the group announced their intent to track and document hunters during the state's third annual wolf season, which also began Wednesday. The group's leader, 48-year-old Rodney Coronado, said...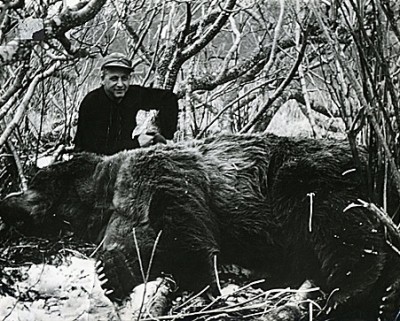 Polar bears, Kodiak bears, grizzly bears, black bears---hunters have taken some giants over the years. Ever wonder where the biggest bears come from? Here's the lowdown on where the biggest bears are likely to be found. Some of the locations will surprise you.
Bears are some of nature's most fascinating creatures. I am sure there are many reasons why so many people have more than just a passing interest in them. Who hasn't been lying in a tent at night when a strange noise suddenly brings the thought of a bear to the front of their consciousness? There are four species of...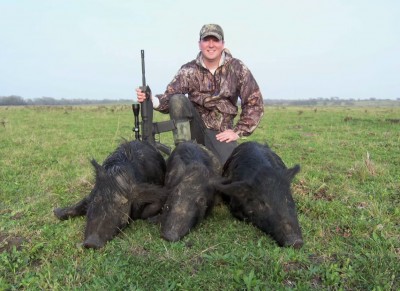 Over five million feral pigs reside in the United States, and half of that five million are in Texas. The pig population there has been described by wildlife experts as one of the most pressing conservation issues in the state, and officials want the pigs gone. Not only do the unruly swine cause more than $52 million in agricultural damages every year, they are also in direct competition with wildlife such as whitetail deer, turkey, and quail. As part of a new concentrated effort to increase management efforts, the Texas Department of Agriculture (TDA) has declared October "Hog Out...

The title I've chosen for this story dramatizes the fundamental difference between bowhunting for moose and bowhunting for virtually every other North American big game species. Although I had hunted both Canada moose and Alaska-Yukon moose more than once in the early- to mid-1990s, none of those hunts proved successful---largely, I believe, because I kept trying to use the tactics of stealth and cunning that had served me well on all the other species I'd previously hunted. I have to admit to having been a slow learner in the Moose Department. Gradually, I learned that during the rut...