In 1989, I was fortunate enough to draw a Rocky Mountain bighorn sheep tag in my home state of Washington. This BAREBOW! Chronicle combines two different stories from
BAREBOW!
's 14th chapter. Both misadventures occurred on the same unsuccessful hunt, yet both are worth telling. The Umtanum Unit for which I was drawn was an archery-only unit, and it straddled most of both sides of the Yakima River, from Ellensburg to a point about 10 miles downstream, through what's known as the Ellensburg Canyon. Most of the rugged cliffs along the river were on the south bank, so that was...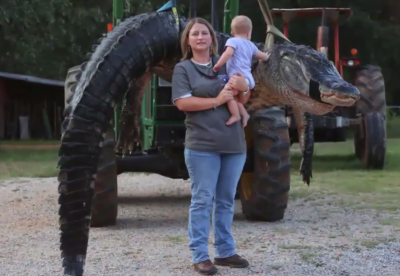 Last weekend a group of hunters in Alabama took what may be the largest American alligator ever harvested. The behemoth 15-foot-long, 1,011.5-pound beast was bagged by a family from Thomaston. According to the
Daily Mail
, Mandy Stokes, her husband John Stokes, brother-in-law Kevin Jenkins, and his two children spent 10 hours hunting the creature. The family described themselves as experienced hunters, but this was...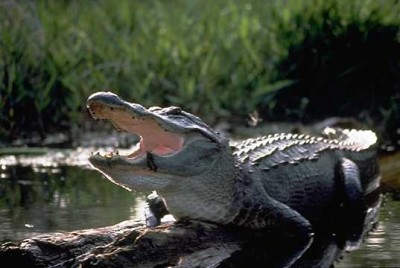 Florida's public alligator hunt opened on Friday, and this year hunters will have access to the 150,000-acre Loxahatchee National Wildlife Refuge for the first time. According to
Reuters
, more than a thousand sportsmen and women applied for the privilege of hunting inside the refuge, but only 11 hunters will be allowed inside. The decision to allow harvests from Everglades refuge came after nearly a decade of debate, and a crowd of animal rights advocates are expected to hold demonstrations...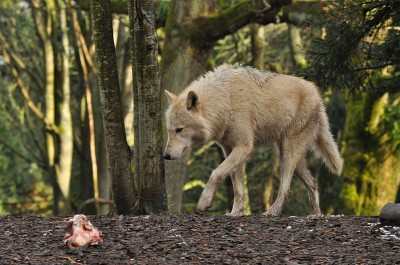 On Wednesday the Michigan state Senate voted to pass the Scientific Fish and Wildlife Conservation Act, a citizen initiative that resulted from a petition with over 374,000 signatures earlier this year. If approved by the state legislature, the Act will appropriate $1 million for the Michigan Department of Natural Resources (DNR) to combat invasive Asian carp, provide free hunting, fishing, and trapping licenses to active military service-members, and controversially, leave the power of designating game species to the Natural Resources Commission. This would allow wildlife officials to...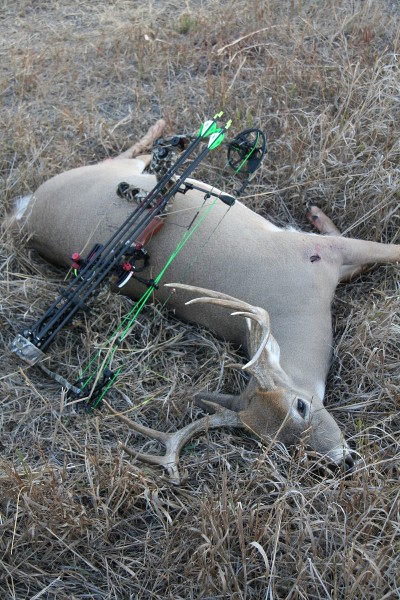 Those summertime bucks have been visible and you are looking forward to opening day in hopes of putting your tag on one---then suddenly, they just disappear. Here's what went wrong and how to fix it.
The buck in my spotting scope was not a giant by any means. His thick, stubby 10-point frame would maybe go 130 tops. But for this part of north-central Minnesota where more than 80 percent of bucks are shot when they are yearlings, just seeing a four-year-old buck was a rare occurrence indeed. What made this buck appealing was the predictability of his habits. I had seen him more...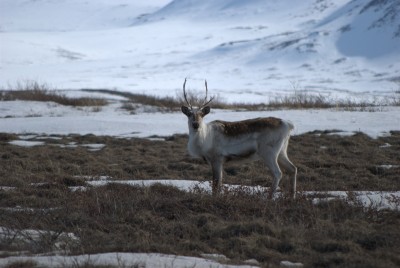 New research by the US Geological Survey (USGS) and the University of Alaska, Fairbanks finds that caribou ranges in North America may be on the cusp of a drastic change. According to the study, which was recently published in the journal 
PLoS ONE
, the increasing chance of wildfires in rural Alaska and Canada's Yukon may soon force caribou to move their wintering grounds. "We project that the Porcupine caribou herd will lose 21% of winter habitat to fire by the end of this century, with the majority of this loss driven by increased flammability in spruce forests in the Yukon,"...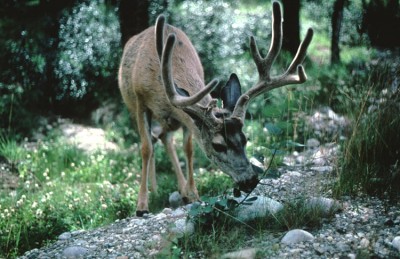 For weeks, the largest wildfire in the State of Washington's history burned across more than 250,000 acres in the Carlton Complex east of Seattle. More than 3,000 firefighters and emergency personnel responded to the blaze, which consumed 300 homes and tens of thousands of acres in wildlife habitat. A few isolated areas are still burning, but wildlife managers are now scrambling to deal with a new problem: thousands of newly-evicted mule deer. Forced out of the forest by the fire, the deer are struggling to find food and cover where they can. Many have wandered onto hay fields, orchards, and...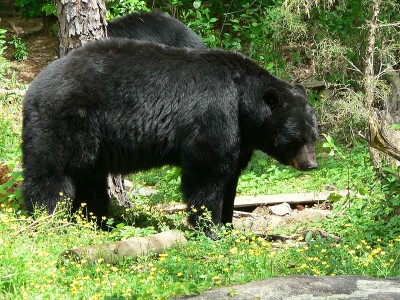 An Alberta hunter is in the hospital after a recent encounter with a bear left his arm badly mauled. According to
CBC News
, the unidentified bear hunter was traveling through the Smoky Lake area near Edmonton on Sunday when he saw a 250-pound male black bear in a clearing. The hunter shot the bear in the chest and caused the animal to flee into the forest. Officials say the hunter decided to follow the bear into the bush for several hundred yards before the bruin turned back and began...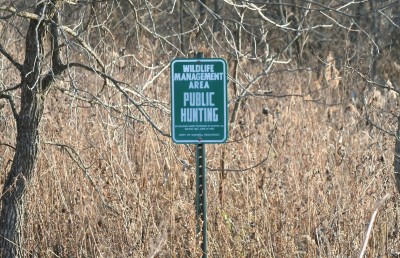 Heading off to a new area to hunt can be challenging and the amount of work to learn a new piece of property can be a daunting task, particularly when it's public land and other hunters are a factor. Here's a system for figuring it out in a hurry.
I first discovered this particular spot on Google Earth a couple of years ago. I was sitting at my computer in Minnesota, several hundred miles away from where I was now in a treestand. The spot interested me because it was a classic funnel with a river on one side and a large area of tall grass CRP on the other. Two woodlots necked...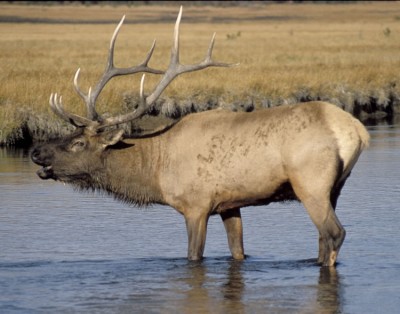 Officials with the Oregon Department of Fish and Wildlife say that the hoof disease affecting elk in southwest Washington may have spread further south. The disease, which causes elk hooves to become twisted and deformed, has become a major concern for wildlife officials in recent months. According to
Jefferson Public Radio
, Oregon experts are now studying two hoof samples that resemble the cases documented in Washington. "From the lesions it looks very similar. And that's kind of our presumptuous...