Author's prefatory note: "Justice at Last!" is the eleventh and final story of Chapter 13 from
BAREBOW!
On the morning of August 9, 1993, BC Wildlife confiscated my geometric full-curl Stone ram and charged me with shooting a sub-legal one. Seventeen months later, a judge acquitted me of the charge---yet ordered forfeiture of my trophy to the Crown. Thus began a series of truly unbelievable appeals, hearings, and further court appearances that stretched out over nearly six years. Indeed, two hearings took place in the Supreme Court of British Columbia. The drama, all in all, was
...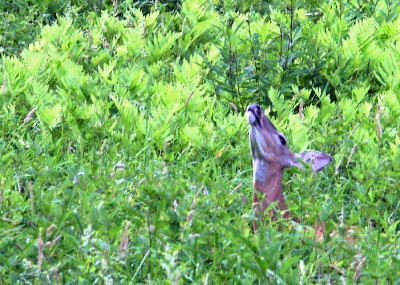 Minnesota hunters may not be surprised to hear that the 2014 season will be the state's most conservative in the last 20 years. On Wednesday, Minnesota's Department of Natural Resources (DNR)
announced
 that chances to hunt anterless deer will be restricted and that bag limits have been slashed. "Hunters should check the 2014 hunting regulations closely because only one deer can be harvested in 95 percent of the state," said the DNR's big game program chief...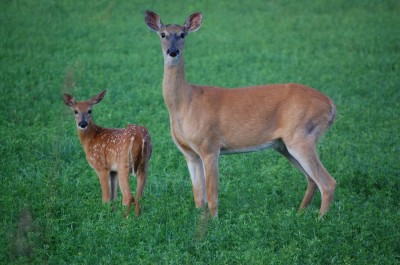 Whitetail deer hunting in the Great Lake State goes back well before there was a Mackinac Bridge, an auto industry, or even statehood. Each fall hundreds of thousands of Michigan hunters take to the woods during the youth, archery, firearm, and muzzleloader seasons. With such a tremendous responsibility to the heritage of the sport, the Michigan Department of Natural Resources (DNR) has to work carefully to manage the herd, ensuring that future hunters have the opportunity to harvest a Michigan deer. One of the tools used by biologists is the antlerless deer harvest, done by draw permit...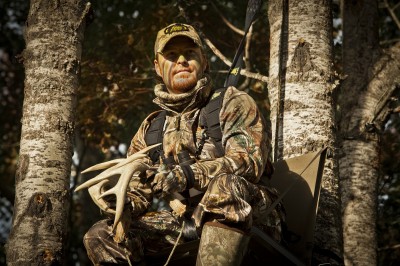 Can't afford the time or the money to take an extended hunting trip out of state? Consider the pros and cons of a weekend DIY hunt.
When most hunters think about a road trip to hunt big whitetail bucks, they are usually thinking about a weeklong adventure. Their tactics involve going to an area, scouting it out, hanging stands, and hoping to shoot a big one by the end of the trip. There are certainly some advantages to this approach, and for some hunters it is the only option. But there's another option to consider: how about the
weekend
DIY getaway? A weekend trip...

After two unsuccessful hunts on Todagin Mountain (one as a nonresident in 1986 and one as a resident in 1991) I was convinced I finally understood the terrain and the habits of the local Stone sheep population well enough to be able, with a bit of luck, to outsmart one of the many resident rams. The real challenge, as always, was going to be finding and outsmarting a
legal
ram. There were plenty of barely-sub-legal rams around, but finding and identifying a legal one had always been the difficulty on Todagin Mountain. This meant either eight years of age, or having horns that met the...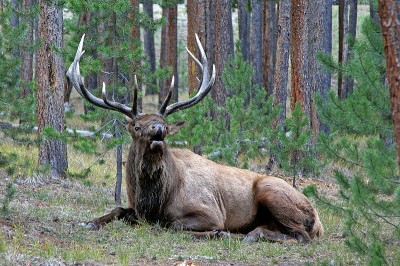 For the past five decades chronic wasting disease (CWD) has spread like a cancer through the nation's cervid population. Without any form of effective vaccine or cure, the disease poses a serious problem for the country's elk, moose, and deer. According to the
Missouri Department of Conservation
, CWD has been positively identified in at least 22 states and several Canadian provinces. For a long time many biologists were concerned that the disease, which purportedly boasts a 100 percent fatality...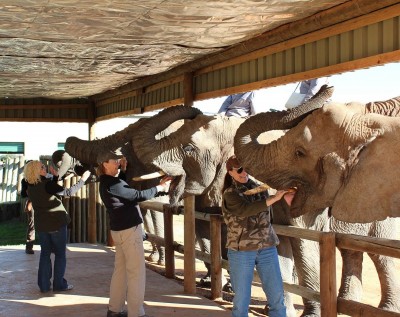 Greetings from South Africa! For the past few days my "to do" list has read, "Go to Africa. Hunt. Make memories," and I've been doing just that. I'm leading a group of five female hunters in the Eastern Cape with 
Starr & Bodill African Safaris
, of which I am a co-owner along with my father Dwaine Starr and professional hunter Louis Bodill. Here are a few highlights from days four, five, and six of our hunt. Zebra Day four started with my hunting partner Michelle Whitney Bodenheimer shooting a blue wildebeest in the Fort...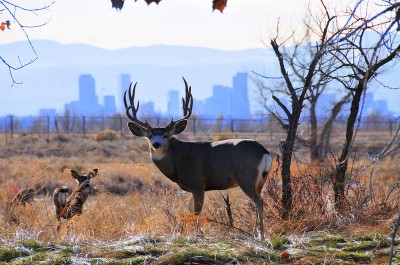 In 2013, Colorado wildlife officials determined the state's mule deer had hit a record low. At only 384,000 animals, the Centinnel State's muley population is 200,000 short of the official target number and 36 percent less from almost a decade ago when 614,000 roamed across Colorado. The dramatic drop has many conservationists calling for immediate action to reverse the trend. Colorado Parks and Wildlife (CPW) officials will be holding a summit next month to meet with the public, and hopefully find a solution that will stop the mule deer decline. "Across the Western US, state wildlife...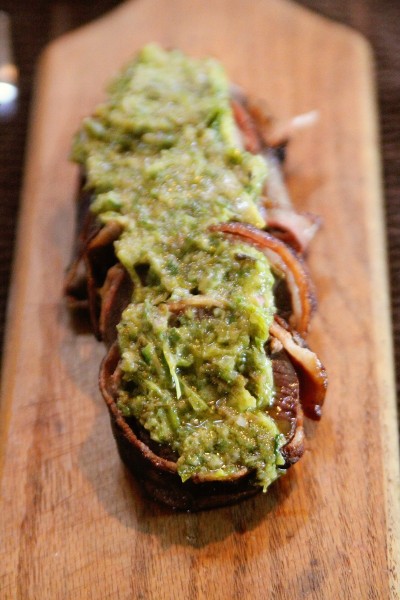 Editor's note: This recipe is the first in a series of several provided by Tyler Viars, a dedicated "forest to fork" hunter and professional chef. Read on to learn the culinary secrets of one of America's top home cooks---and get excited for deer season.
The buck in the picture above was bitten by my Hoyt Spyder on November 12, 2013. Now I get to reap the benefits of this beautiful animal through a process I like to call "forest to fork," with the end result being a delicious bacon-wrapped backstrap with charred serrano-scallion chimichurri. How's that for "organic?" Serves...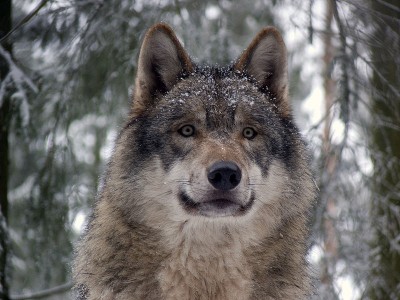 Last Wednesday, a state appeals court ruled that Wisconsin hunters can once again train dogs to track and hunt wolves. The decision comes after another court ruling last year allowed the use of hounds in tracking wolves, but forbade training dogs specifically to hunt the predators. According to the
Associated Press
, the appeals court found that Wisconsin residents have a common law right to hunt and the freedom to train hunting dogs stems from that right, therefore invalidating last year's ruling...