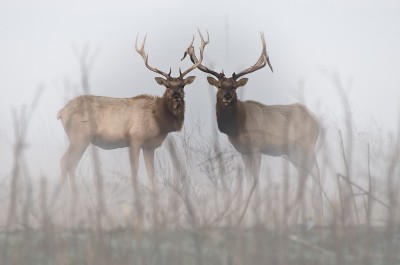 If there are no elk in the forest, can you have an elk season? Apparently New York lawmakers are entertaining the idea, as a bill that recently passed the state's Senate Environmental Conservation Committee will authorize moose and elk hunts in the state. This is despite that fact that elk have been expatriated from New York since the late 1800s. "Woolly mammoths and passenger pigeons may be next!" stated Brad Hoylman (D-Manhatten) on his
Facebook page
. Not surprisingly, the bill has been a target for jokes and witty remarks about...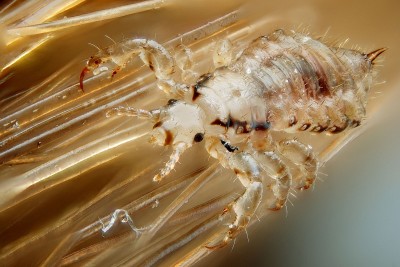 On Wednesday Colorado Parks and Wildlife (CPW)
confirmed
that a young mule deer found east of Denver was infested with exotic chewing lice, a species similar to the lice that is responsible for the widespread deer "hair loss syndrome" found in other states. The affected male fawn was put down by a wildlife officer after it was found by a local rancher. Wildlife officials described the animal as "being in poor body condition and struggling to survive." Laboratory results confirmed the species of lice as
Bovicola
...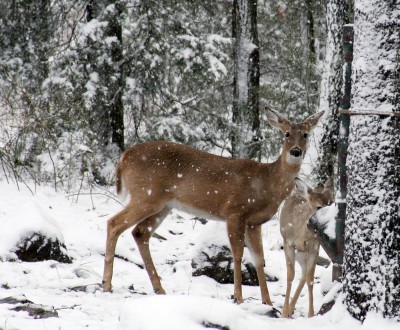 Even when done properly, supplemental winter feeding can bring up many complications for starving deer. When done improperly, feeding deer could mean an agonizing death. The New Hampshire Fish and Game Department
reported on Tuesday
that a group of 12 deer had been found dead in South Hampton, likely as a result of "well-intentioned, but tragically fatal, supplemental feeding by local residents." Fish and Game biologists found the 12 deer in a wooded suburban area and field necropsises indicated that the...
Have you ever wanted to go spear hunting but wanted greater range? Are you an experienced bowhunter who wants to try something new---or rather, something very old? Then perhaps you should consider the atlatl. The atlatl is one of the oldest weapons still used in modern hunting today, in many places predating even the most primitive of bows. Essentially a long dart or spear balanced on a thrower, the atlatl can be hurled with great efficiency and stopping power, making it the primary tool of early hunters in many different cultures. Earlier this month world-champion atlatl thrower Dawn...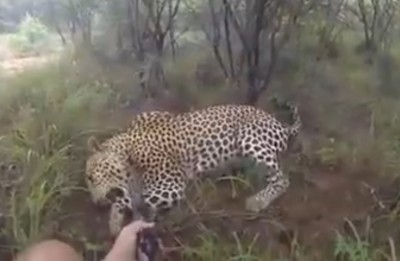 Of all the predators that a hunter could come across in the forest, wild cats can be among the most deadly. Equipped with razor sharp claws and a powerful bite, these stealthy predators can shadow humans for long distances without ever being noticed. Sometimes however, they might decide that hunters do make good prey after all. We don't know if the below men were hunting for leopard or something else, but one of the large cats definitely found them. Hunting wild cats, whether it be mountain lions and jaguars in the new world or leopards in the open savannas of Africa, can be...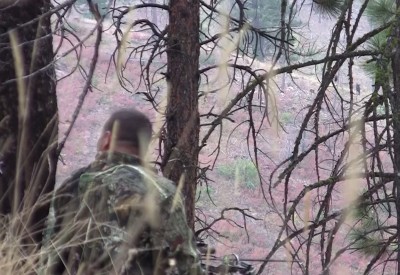 What would you do if you found yourself surrounded by 15 wolves in the heart of the Montana wilderness, with nothing more than your bow? On a hunt several years ago,
Elk Hunter
 editor Remi Warren found himself encircled by what appeared to be two packs of black wolves, and he approached it as a unique opportunity. "That was insane," Warren told the camera after the packs passed by. "They're still howling. There had to been---I don't know how many wolves. We were completely surrounded." Needless to say, when there are that many wolves in the area, the hunters had more on their...
What is your stance on wolves? WWE legend Shawn Michaels and Keith Mark of
 MacMillan River Adventures
takes on the controversial issue of wolf hunting and management in this video. ...
No hunter can hope to claim the North American Super Slam without also taking the Grand Slam of the continent's four species of wild sheep. Undoubtedly---for a bowhunter, at least---the Grand Slam is the toughest part of the Super Slam to achieve. After the sheep, for a close next-most-difficult, my nominee would be the grizzly bear, which I had to hunt seven different times before my efforts were at last rewarded with success. Since the Grand Slam is an integral part of the Super Slam, the reader will understand how excited I was in the spring of 1999 when Nevada outfitter Mike Hornbarger...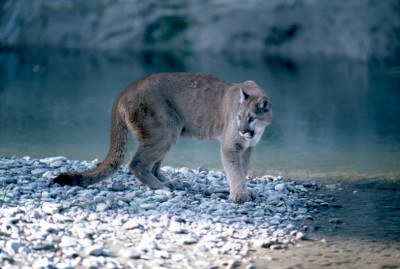 On Friday, the New Mexico House Agriculture, Water, and Wildlife Committee advanced a bill that would effectively treat the state's mountain lions as nuisance animals. According to
The New Mexican
, the bill would overturn a regulations that currently that protect females and cubs from being hunted, as well as removing the requirement of a hunting license in order to harvest a cougar. This would effectively...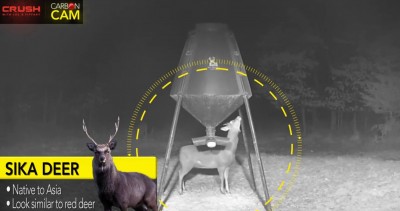 Here's something you don't see on your trail cam every day.
Lee and Tiffany Lakosky's livestreaming trail camera
set up next to a deer feeder in their Iowa hunting property recorded footage of an animal you don't usually see near whitetails---a Sika deer. As you can tell by the footage, the whitetails didn't take too kindly to the presence of the interloper. Sika deer are native to Asia, but populations have been introduced to parts of the United States....