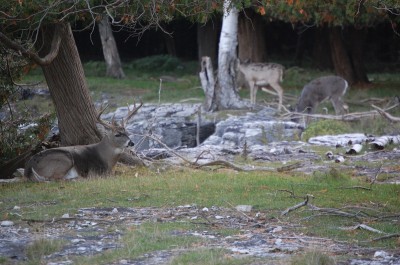 Hunters know a lot of stuff. It's true, just ask them. Hunters in the Great Lake State know even more and a lot of what they know has to do with traditions. Hunting is a sport steeped in tradition, and just about every part of hunting season has some tradition involved with it---whether it's deer camp, a lucky jacket, or anything else. And we all know where we hunt---hunting spots don't have specific names. It's Bob's Ridge, or The Hill. And we all know of a particular swamp that holds the Turdy Point Buck. There are a few other things all Michigan hunters know, too. 1. November has...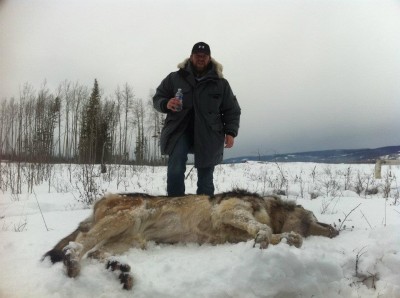 Alaska is home to about 7,000 to 11,000 gray wolves, from the rain forests of the southeastern panhandle---yes, Alaska has rain forests---to the tundra along the Beaufort Sea. However, if you think these massive wolves were taken in Alaska, you're only half right. The true answer is, of course, that these wolves are pure Hollywood. These canines came straight from the master craftsmen behind the 2011 film
The Grey
with Liam Neeson. In the movie, Neeson is hired by an oil company as a professional marksman defending a drill site from Alaska's wolves. After being stranded in a plane...

In the Preface to
BAREBOW!
, I mentioned that in early 1998 a friend suggested to me I ought to set my sights on pursuing and completing the North American Super Slam. Once the idea was implanted in my brain, it rather quickly became a major goal in my life, and I wasted no time checking into the possibilities of booking a hunt for polar bear. I knew from my reading that the more radical environmental and animal rights groups were crusading to get all hunting for this species shut down, so while at the 1998 SCI Convention I dropped by the booth of Adventure Northwest and had a talk...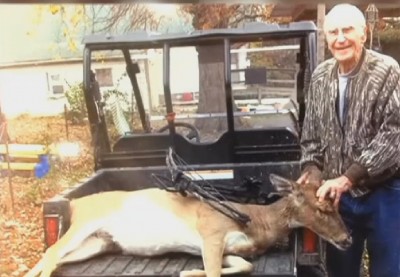 You are only as old as you feel---that is the philosophy of Bruno Delai. The 93-year-old resident of Herrin, Illinois recently bagged a doe on November 11, and Delai is as avid a hunter as you will likely meet. According to
KFVS12
, the World War II veteran has hunted every year since 1957, although his weapon of choice recently switched to a crossbow. "I don't feel old really, I don't hurt," Delai said. "You know, I feel good, I go." This year's deer was the first that the hunter was able to...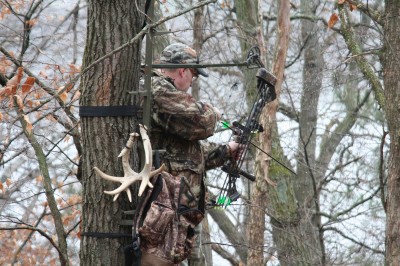 Some treestand locations are good year after year. Finding the right tree based on land features that direct deer movement is an art, but once your find the right place, your annual success is bound to rise.
Most hunters never see a Boone and Crockett scoring buck, much less have a chance to shoot one. Yet I have a bowhunting friend named Jim who shot two of them (a typical and a nontypical) only three years apart. What makes this feat even more impressive is the fact that he shot both of them, and a handful of other mature bucks, from the same tree. He hit the treestand lottery...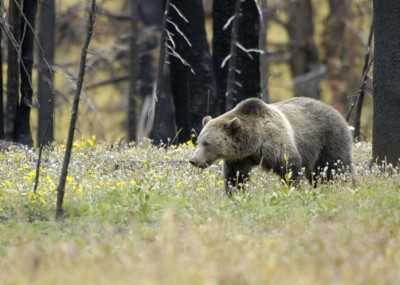 When hunting for elk or deer, the last thing most hunters want is an encounter with a hungry bear. Yet the large predators have an uncanny ability to track down animal carcasses, and a study by researchers with the Interagency Grizzly Bear Study Team may have revealed a vital clue as to how the bears do it. Despite being large (especially in hyperphagia, the stage where bears gorge on as much food as they can before hibernation), bears are actually quite stealthy---stealthy enough that they can trail hunters from about 100 yards. According to Mike Ebinger, the biologist leading a new study on...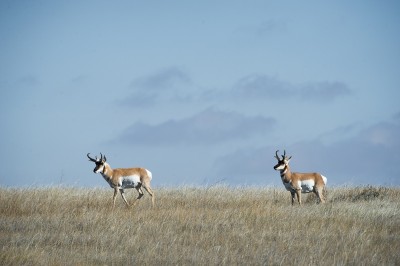 For some, antelope are an animal that they pursue year after year. But for others, an antelope hunt is a once-in-a-lifetime event. Knowing how to judge an antelope on the hoof can be quite difficult, making it very easy to mistake 5 inches for 10. This can potentially make for a lot of ground shrinkage and disappointment. When it comes to field judging, there are only three things to look for: length of horn, length of prong, and mass. With a few simple tricks, antelope can become one of the easiest animals in North America to score on the hoof. Length of horn When field judging the...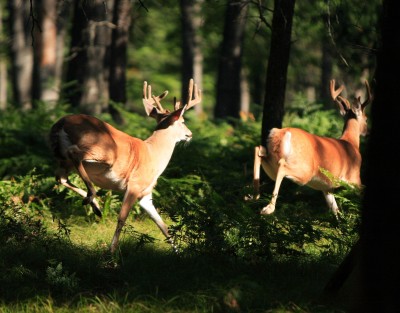 Any hunter knows that as bucks behave differently as deer season drags on. Many inquisitive sportsmen will ask how large a buck's home range is, how far the animal will travel, whether older bucks are smarter than younger bucks, and whether that 10-pointer they've had their eye on all season really is sneaking into their food plot every night. A recently completed
study
by researchers at Auburn University, the South Carolina Department of Natural Resources (DNR), and Brosnan Forest may shed some light on how bucks behave...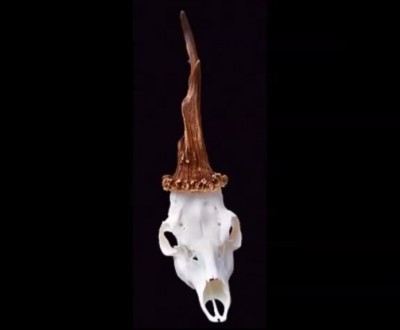 Unicorns may not exist, but these deer may have you believing in the myth after all. A hunter in Celje, Slovenia and another in Spokane, Washington both harvested what can only be described as "unicorn" deer. Caused by a rare form of antler deformity or hormonal imbalance, the deer these hunters both took a deer with only one antler where two should be. "I felt kind of lucky. I even played the lotto last weekend," Amy Calkins told
KULR8
. Calkins harvested her unicorn deer near Mt. Spokane late last...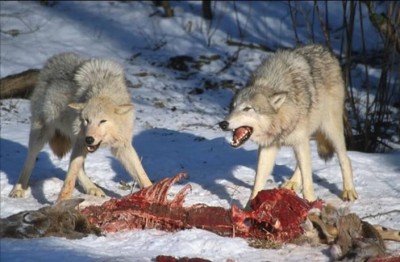 A new study recently published in the
Journal of Wildlife Management
found that wolves may be a bigger factor in Minnesota's moose decline than experts previously believed. The study, authored by two adjunct professors at the University of Minnesota, David Mech and John Fieberg, concluded that there was a correlation between the number of wolves in moose territory and the population of the moose themselves. Following up on a previous study that also took into account climate changes, Mech and Fieberg said that...