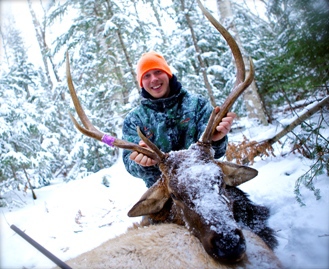 The Pure Michigan Hunt drawing opportunity kicked off March 1. The Department of Natural Resources (DNR) reminds hunters to apply today so they don't miss their chance to win the hunt of a lifetime. There are three lucky winners each year. Fifteen Michigan hunters have won the Pure Michigan Hunt since the drawings started in 2009. Each winner receives an elk, bear, spring and fall turkey, and antlerless deer license and, on opening morning of waterfowl season, winners get first choice at any of Michigan's world-class managed waterfowl hunt areas across the state. The additional prize...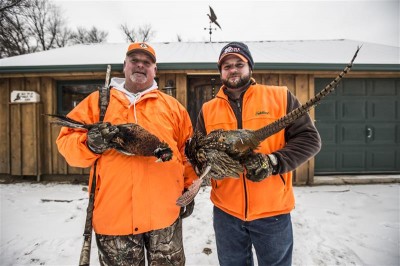 The Union Sportsmen's Alliance's (USA) national outdoor TV series, Brotherhood Outdoors, takes Wess Ringgold, and his son Josh Ringgold, both of Maryland, on an Iowa pheasant hunt, Sunday, March 16, at 11 a.m. ET, on the Sportsman Channel. The episode takes viewers on an eventful, exciting trip to Iowa's historical and charming Hole N the Wall Lodge on a pheasant hunt, at the height of the season. The show is a collection of firsts for the father, son hunting duo. It's their first time hunting pheasants together, Josh's first time on an airplane and it's the first time either of...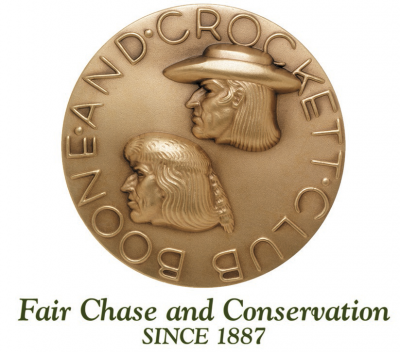 Bass Pro Shops has joined the Boone and Crockett Club's new Trailblazers in Conservation initiative to help the hunting community rise to the challenges of a changing world. If sporting lifestyles--and the conservation successes funded through hunting--are to thrive in the future, then today's sportsmen must find a way to balance climate change, increased energy development, unmitigated urban sprawl, wildlife disease outbreaks, conflicting policies and a host of other challenges. Bass Pro Shops, as a partner in Trailblazers in Conservation, will sponsor the Club's work for scientific...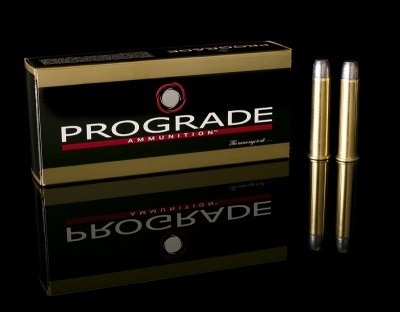 Whether you're going salmon fishing in Alaska or trekking through the Rockies this spring, if you're in bear country, it's best to be well prepared for the worst scenario. With imposing size, elusiveness, ferocity, sharp senses and even sharper claws, bears are not to be taken lightly. This is why ProGrade Ammunition has created its Bear Grade line of cartridges, each hand-selected to deliver the stopping power essential for serious hunters and adventurers alike. Hundreds of rounds were test-fired and analyzed before ProGrade experts narrowed down their selection in order to determine the...

Cabela's Columbus will team up with Buckmasters on Sunday, March 9 from 10:00am - 5:00pm. This is an opportunity for hunters to bring their whitetail deer to Cabela's and have it scored for free, as well as an opportunity for inclusion into the Buckmasters Trophy Records System. Scoring will be conducted by Buckmasters Trophy Records Regional Director and master scorer Edson Waite, with 19 years of scoring experience. He has measured more than 3,000 sets of antlers, and more than 900 of the racks he has scored have been entered in the Buckmasters Trophy Records book. "It's great that...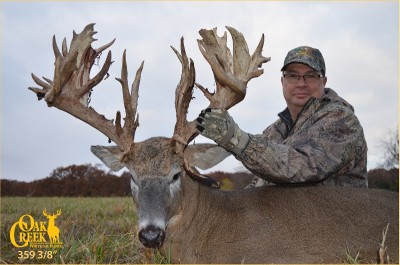 Oak Creek Whitetail Ranch's
coveted "First Week of the Season" hunt was one of the featured auction items at the 2014 Dallas Safari Club Convention Generations auctions. This year, Oak Creek Whitetail Ranch raised $17,000 for the Dallas Safari Club. The winning bidders were Tom and Kathy Brummet. This lucky couple will be among the first hunters of the 2014 season at Oak Creek. The first week of the season is usually when some of the
biggest,
...

Sub-zero temperatures and dense fog do little to prevent Doug Hamric, host of Outfittersrating TV, from hunting brown bear in his favorite location – Alaska. Hamric locates the perfect brown bear, but the weather forces him to rethink his hunting strategy. The intensity of the hunt quickly escalates when Hamric suddenly realizes camp is no longer in sight. Discover if Hamric can safely navigate through the Alaskan wilderness on this week's episode of Outfittersrating TV, exclusively on Sportsman Channel, Wednesday, March 5 at 9:30 p.m. ET/PT. Stunning skies and picturesque mountains...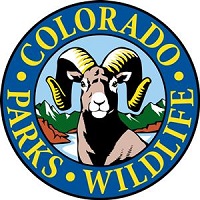 Colorado Parks and Wildlife's commitment to working with its partners to achieve common goals has netted the Colorado Mule Deer Association a $25,000 grant. CPW was given one-time funding from the state legislature to support hunting and angling organizations as they continue their outreach toward novice hunters, including minority and underserved youth throughout Colorado. CMDA applied and competed for grant funding along with several other outdoor related organizations from across the state. The funds will assist the Grand Junction based non-profit organization as they continue offering a...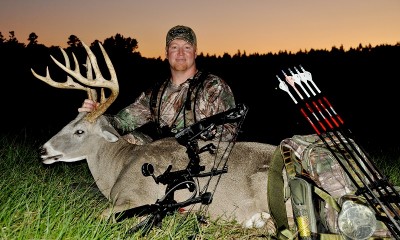 Antler King Products returns as Backwoods Life's official food plot and white tail feed supplement. The award winning television show, Backwoods Life, will begin airing their 10th season in the summer of 2014 on Sportsman Channel and Wild TV. Antler King is a feed and Seed company with decades of experience in the industry. The show hosts of Backwoods Life are grateful to work with such a great company and they are completely confident in Antler King products. "It's amazing how much bigger and healthier our deer are from using Antler King. The body sizes have gown greatly and we've taken...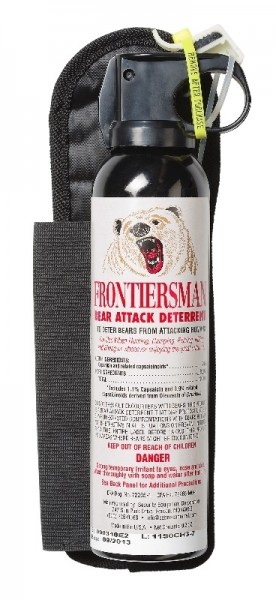 Bear encounters can go from curious to aggressive in seconds. Charging bears can cover over 30 feet per second. Some state departments of wildlife and fisheries, especially in states where it is illegal to carry a sidearm while bow hunting, are encouraging archery hunters to carry bear spray. The FRONTIERSMAN's 9.2 oz canister fires 35 feet, up to 15 feet further than other bear sprays. The dual propellant system delivers approximately two ounces per one-second burst – up to 84% more stopping power. "Bear spray has been proven to be a good last line of defense, if kept handy and...