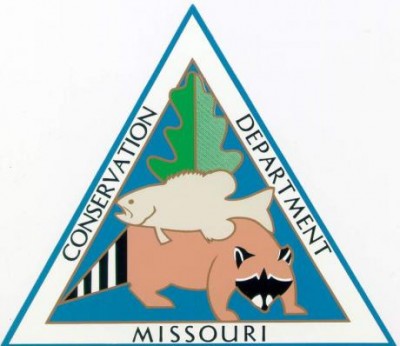 Decrease in deer numbers and resulting hunter and landowner input prompt changes.  The Missouri Conservation Commission approved regulation changes at its meeting today (April 17) in Jefferson City that will reduce the availability of firearm antlerless deer hunting permits from "any number" in most of the state to one in most of the state. Exceptions to this regulation change allow hunters to fill two firearm antlerless deer permits in Chariton, Randolph, Macon, Linn, Sullivan, and Adair counties, which surround the area where chronic wasting disease (CWD) has been found in a small...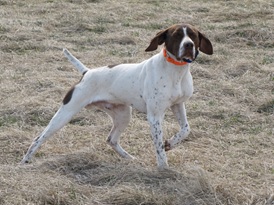 Honored American Veterans Afield (HAVA) announces a unique essay-writing contest for veterans and active duty military of the Iraq and Afghanistan eras. "Adopt Fritz" gives these veterans the opportunity to earn the right to adopt a German Short-haired Pointer that is specially trained by Washington-based Sagebrush Gun Dogs. The promotion runs from 4/15/14 to 5/15/14, and includes a three-day training program for the new owner and his new hunting friend.
"'Adopt Fritz' is an unusual program for us in that it tests the writing skill of current conflict veterans and active
...

Sportsman Channel
, the leader in outdoor television for American sportsmen and women, announces a new and unpredictable episode of
Bowhunter TV
. Curt Wells, host, embarks on a captivating spring bear hunt in the wilds of Montana.  The landscape provides an abundance of bears. But when it comes to hunting, Wells knows quantity doesn't always mean quality. He must remain patient, or risk losing sight of his prey on this week's hunting adventure on Bowhunter TV on Sportsman...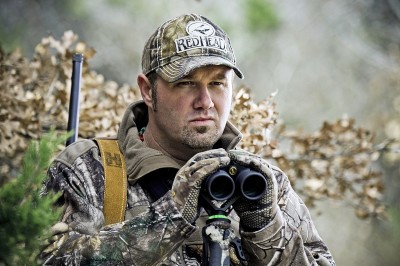 Get to know the man who has a passion for pig hunting when Bass Pro Shops Outdoor World radio interviews Brian "Pig Man" Quaca. The show, which will air Saturday, April 19 at 10 a.m. and 5 p.m. Eastern time on
RURAL RADIO's SiriusXM
channel 80, also features Eric Bondy, who will share his expertise on Bad Boy Buggies. Bass Pro Shops Outdoor World radio show host Rob Keck will discuss the importance of hog hunting and pinpoint the best strategies for success. They'll also discuss the partnership between Bass Pro Shops and
Read more »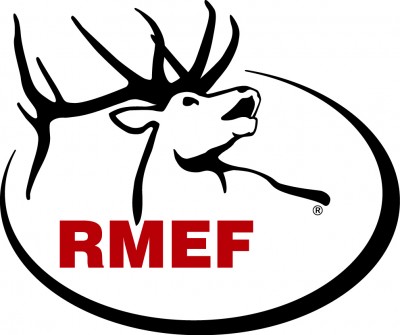 A multi-year project to restore wild elk to their native hills of Virginia is complete thanks to the Rocky Mountain Elk Foundation, its volunteers, the Department of Game and Inland Fisheries and several other partners. "This is a prime example of what can happen when good people work together," said David Allen, RMEF president and CEO. "There is now a growing and sustainable elk herd on the ground in Virginia for the first time in more than four decades." The third and final group of 45 wild elk –14 bulls and 31 cows, 16 of which are pregnant– arrived in Virginia's Buchanan County...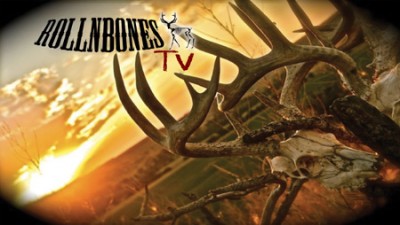 Hosts Marc Casavan, Brad Dana and Brian Mehmen take you on an incredible Wyoming "speed goat" adventure. Wyoming has some of the finest antelope hunting in the country. In episode four of RollnBones TV, the hunt is captured on film while working with one of the top outfitters in the West. Enjoy this Pope and Young experience. Watch the new episode of RollnBones TV this week on the Pursuit Channel airing Wednesday, April 16 at 11:30 p.m. with encore airings Thursday, April 17 at 2 p.m. and Monday, April 21 at 9 a.m., all times eastern. RollnBones TV presents big game hunting adventures....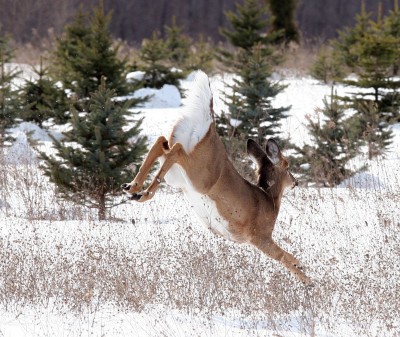 The town of Indian Hill, Ohio reported just eight deer-automobile accidents last year, a reduction of over 80 percent from the town's 1997 historic high. Residents and Police Chief Chuck Schlie said that the town's bowhunting program, which was implemented roughly 10 years ago, played a large role in keeping deer numbers low. "It has helped control the herd and has lowered accidents," Schlie told The Community Press. "Prior to the program it wasn't uncommon to...

Chapter 14 in Colonel Craig Boddington's outstanding book, Fair Chase in North America, is titled, "The Great North American Cat". His first sentence reads as follows: The cougar is America's most misunderstood game animal. It is a statement with which I wholeheartedly concur. Known variously as a catamount, puma, panther, painter, or mountain lion, the cougar---much like the polar bear---has in recent years been made into an iconic symbol of our vanishing wilderness: portrayed as a noble creature fighting to survive the destruction we humans have visited upon its...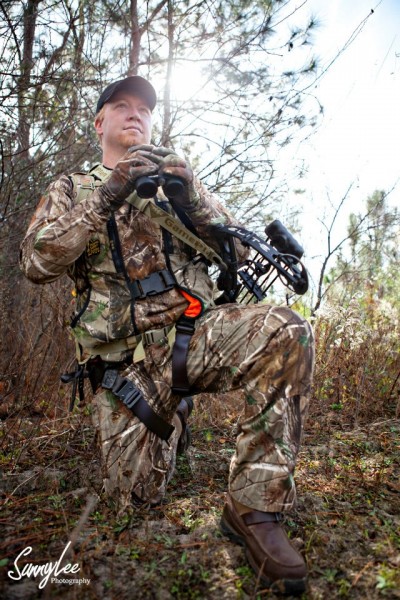 The award winning outdoors show, Backwoods Life, is announcing their continued partnership with a life saving company, Hunter Safety System. Out of all the hunting gadgets to choose from, the use of a safety harness is one of the most important things to utilize. BWL is eager to have another year and continued partnership with the Hunter Safety System. This functional and trustworthy equipment uses lightweight and weather resistant fabric making it both comfortable and durable. The patented HSS design eliminates dangling straps and weave-through buckles making it easy for dressing in the...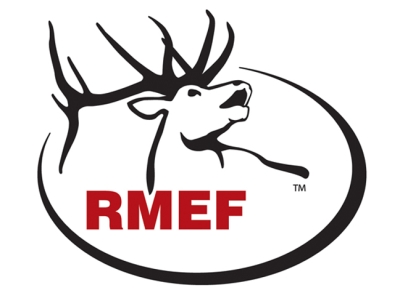 The Rocky Mountain Elk Foundation caps National Volunteer Week by saluting the foundation of its 30-year-old organization—its volunteer army of more than 10,000 strong across the country. "RMEF is what it is today because of our volunteers," said David Allen, RMEF president and CEO. "They are an on-the-ground force that commits their time, talents and energy to ensuring the future of elk, other wildlife, their habitat and our hunting heritage." RMEF recognized its volunteers during National Volunteer Week by giving away seven trips-for-2 to its national convention, Elk Camp, scheduled...