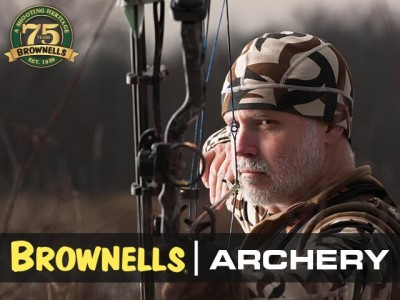 Brownells, a 75-year-old preeminent firearms and shooting industry supplier, announces the extension of its products and services to bowhunters and target archers beginning immediately. With this announcement, the Iowa-based, family-owned company becomes one of the archery industry's largest Internet retailers. Log on to
Brownells.com/archery
to see nearly 10,000 products from the greatest brands in the industry for bowhunters, crossbow shooters, tournament archers, bowfishers and recreational archers of all kinds. Brownells is known the...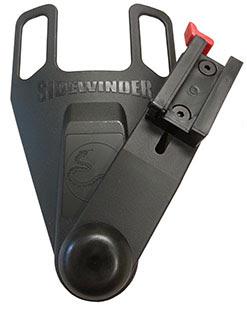 New for 2014, Kwikee Kwiver introduces the Sidewinder Hip Quiver Adapter and the X-Block Broadhead Sharpening System. Now you can carry your quiver of arrows/bolts without having to attach it to your bow. The Sidewinder hip mount for detachable quivers is designed to mount any standard quiver bracket. Best of all, it rotates the quiver to a position you choose, where it will stay. It is also a great solution for crossbows with proprietary mounting configurations. The Sidewinder's ingenious design keeps your arrows easily accessible, whether you're stalking, sitting or kneeling. Best of...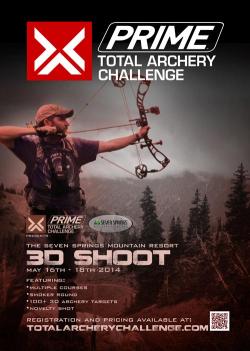 Registration is underway for the "Prime Total Archery Challenge" in Seven Springs Mountain Resort in Pennsylvania May 16-18 and SnowBird Ski Resort in Utah July 11-13. The Total Archery Challenge has partnered with Prime Bows by G5 to bring fellow archers the world's greatest outdoor 3D Shoot and Expo. We work hard to provide a fun, family friendly environment where everyone can enjoy the great sport of archery. It's like we always say "Life... Its Better with a Bow!" The Total Archery Challenge, or TAC, is the foremost leader in fun non-competitive outdoor 3D shoots and expos in the...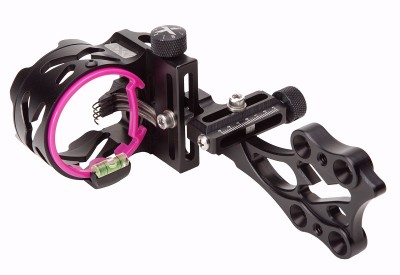 The plain and simple truth of the matter is one sight is not perfect for all archers. Whether it's size, weight or style, ladies have different requirements and preferences than men. In response to requests from the most xtreme female shooters, Archer Xtreme has introduced the Lady Xtreme 40 sight: an xtreme bow sight made just for her. Ladies who take to the field with bow in hand demand the same level of quality and durability as men. Having the lightest, most technologically advanced sight ultimately means having an Archer Xtreme sight. The new AXT Lady Xtreme is fully machined from...

Winchester Archery is pleased to announce that Tim Bailey and Associates, Inc. will be handling its sales representation for the Western and Midwestern portions of the U.S.  Winchester Archery has also recently partnered with Sports Marketing South, LLC to handle its sales representation for the Southeastern U.S Tim Bailey and Associates is a California-based rep group consisting of 30 representatives servicing the Western and Midwestern United States. Sports Marketing South is a Georgia-based rep group consisting of 10 representatives servicing the Southeastern United States. Both...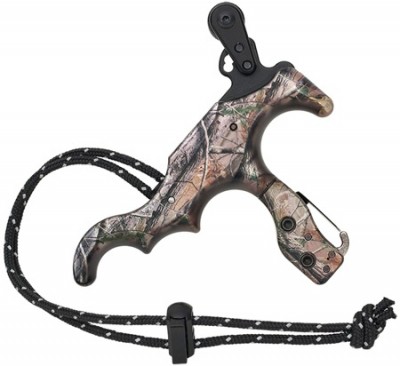 Utilizing the technology from the popular Hardcore 4 Finger release, Tru-Fire has taken the hand-held market to an all-new level with the introduction of the new Hardcore 4 Revolution four-finger release. Most significantly, the Hardcore 4 Revolution boasts a full 360 degrees of head rotation, allowing for user customization and ambidextrous use. The new Hardcore 4 Revolution utilizes 11 hardened steel ball bearings inside the aluminum-alloy body to ensure smooth rotation of the head, and the head can be locked into place at any point by turning a small setscrew. The head also features a...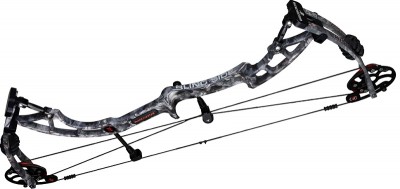 Back stronger than ever in 2014, Winchester Archery continues to produce high quality, 100% American made compound bows and crossbows.  New from the company in 2014 is Blind Side SST, one of four new models in their line-up. The Blind Side is Winchester's new flagship bow for 2014 and features their patented Pro-Link Pocket System.  This eye-catching technology completely eliminates the use of a traditional limb bolt while simultaneously suppressing limb vibration.  The Pro-Link Pocket System allows for a full 16lbs of draw weight adjustment in just three revolutions of the...

To better serve retailers,
Kinsey's
will transition its arrow offerings this winter from in-house assembly to manufacturer fletched and packaged products. The company will continue its long tradition of producing special order arrows, as well as manufacturing and selling popular arrow models in 36-packs. "Dealers have requested fletched arrows in manufacturer packaging from Kinsey's," says Dave Parker, director of sales for Kinsey's. "Dealers want to create nice arrow displays in their shops recognizing that customers often buy a particular brand. They...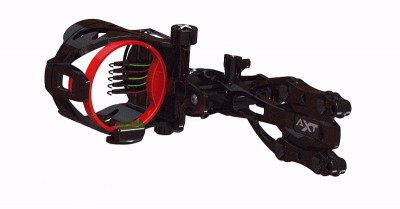 The new-for-2014 Archer Xtreme Rogue has redefined quality by raising the bar to levels unheard of in the archery industry. Archer Xtreme already held the title of the lightest and toughest archery accessories in the industry. Instead of kicking back and resting on its success, AXT is set to rock the archery world once again by kicking it up a notch with the new Archer Xtreme Rogue. With a mission to redefine accuracy and performance, Archer Xtreme constructed the AXT Rogue using the highest quality materials available.  In fact, the AXT Rogue is constructed to handle the rigors and...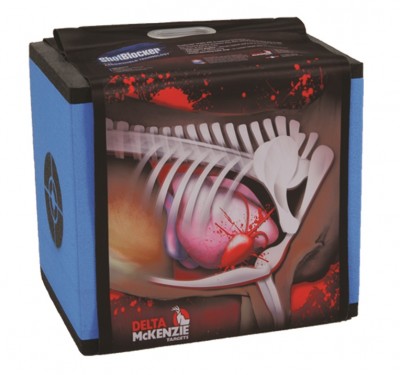 Delta McKenzie Targets announces new ShotBlocker with ArrowShield technology. The new ShotBlocker with ArrowShield technology is an exciting new way to take your shooting practice anywhere.  The target features the same welded core patented technology with a twist for 2014—a new energy-absorbing outer wrap that slows arrows down, making the target more durable and longer lasting.  The large, high impact, full-color graphics are the ultimate in realism and add interest to shooting practice. A vitals image is featured on the front of the target for realistic hunting practice and shooting...