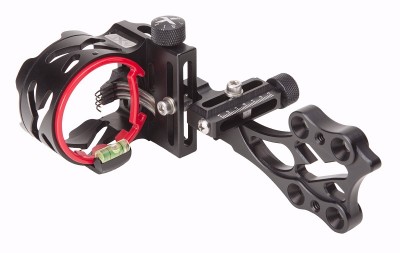 If you're a serious bowhunter who pushes the envelope to the xtreme on every hunt, you're constantly on the lookout for the penultimate piece of gear. This sentiment is amplified when you're one of the hottest hunting shows on the Outdoor Channel.  In fact, the crew of HeadHunters TV set out to find the lightest, strongest, most dependable sight the archery industry had to offer. This quest left them with just one choice,
Archer Xtreme
's Headhunter sight.  And this year, AXT has taken this no frills, no non-sense sight to another level in precision...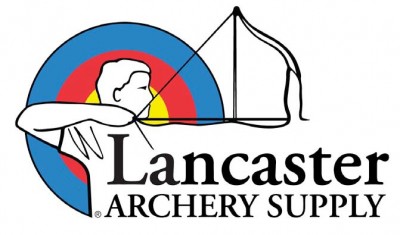 The Pope & Young Club is proud to announce Lancaster Archery Supply as their latest Corporate Partner. "Lancaster Archery Supply is excited about the future of the Pope & Young Club," says Rob Kaufhold, President of Lancaster Archery Supply. "We're proud to be able to assist the leaders and members of Pope & Young as a major voice and representative organization for bow hunting." "If you are an archer, you know Lancaster Archery Supply! We are very proud to be partnered with such a well known leader in the archery industry," says Rick Mowery,...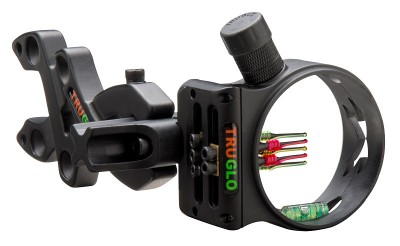 TRUGLO Inc., manufacturer of the world's most advanced line of fiber-optic sights and accessories for the shooting sports industry introduces the NEW TRUGLO STORM ULTRA-LIGHTWEIGHT COMPACT archery sight. The NEW TRUGLO STORM provides incredible performance at an EXTREMELY attractive price. The TRUGLO STORM is available in 3-pin or 5-pin configurations and features durable, bright fiber-wrapped pins. Tough CNC-machined aluminum construction gives this lightweight and compact sight its durability. The sight has a 2" diameter aperture for an enlarged field of view, a glow-in-the-dark...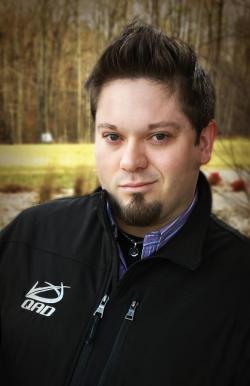 QAD
is proud to announce and welcome Samuel Casey Coalson as the company's new Global Sales Manager. Coalson will be responsible for the sales team leadership, driving revenue, contributing in product and vendor selection, as well as helping with the marketing. He joins the team from BOWTECH Archery Inc., located in Eugene Oregon. BOWTECH Archery Inc. is a provider of premium bows and archery equipment. Coalson served there as Director of Marketing for the last 3.5 years. "We look forward to Samuel's leadership and the creativity he brings with him to...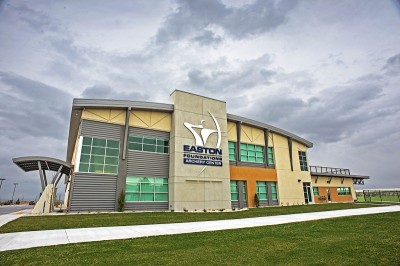 Easton Foundations will host an open house for the new Easton Salt Lake Archery Center to the general public Saturday, April 12, 2014 from 11:00am to 3:00pm. Located at 575 N John Glenn Road, Salt Lake City, Utah, the public is invited to tour the facility prior to the grand opening April 15. Olympic archers will shoot demonstrations, food will be served, and the ranges will be open and equipment will be available for visitors to try archery. The state-of-the-art archery facility boasts one of the largest dedicated indoor ranges in the world and also has outdoor and 3D ranges. The Salt Lake...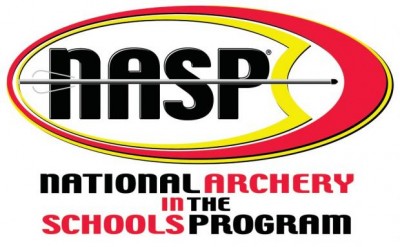 The Pope & Young Club is proud to announce their continued support for the National Archery in the Schools Program with a grant for the 12th consecutive year. "The Pope and Young Club has been a supporter of the National Archery in the Schools Program since its inception in 2002," says Roy Grimes, CEO/President of NASP. "The Club believed in NASP when a lot of folks didn't think the program had a chance of enrolling any or many schools. Today, with more than 12,000 schools in the program from 47 states, 9 Provinces, and 10 countries, the Club's faith in the potential...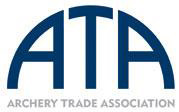 Newcomers Rob Kaufhold, president of Lancaster Archery Supply Inc., and Jeff Adee, president of Headhunter Bow Strings were elected to the ATA Board of Directors during the organization's annual balloting earlier this month. Winning re-election to the Board were Greg Easton, president of Jas. D. Easton Inc., and Ben Summers, director of operations for T.R.U. Ball Release Aids and AXCEL Sights. Departing the Board on March 31 are David White, president/CEO of Hot Shot Manufacturing, and Mike Ellig, president of Black Gold. In addition, the ATA Board of Directors elected its Executive...

Xenia-based Tribe Archery is targeting another year of growth in 2014 as it expands its product line and increases its market reach. The maker of youth bows and adult risers, Tribe Archery had a strong launch in 2013 with the release of its Game Hunter series of youth bows. Carried by national big box stores, local distributors and industry catalog retailers, the Game Hunter youth bows provide young shooters with an authentic shooting experience. Now the company is taking aim at the adult traditional archery market with the release of the Halo ILF riser, the company's flagship adult...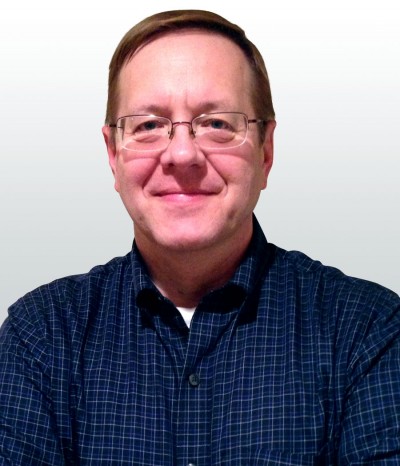 Bear Archery is proud to announce that industry veteran Bob Mizek has joined the Bear Archery team as a Project Manager. Bob comes to Bear from New Archery Products where he led the development of numerous commercially successful broadhead models and accessories. "We're really excited to have Bob on our team," commented Jack Bowman, President of Bear Archery. He brings with him years of valuable industry experience that includes design engineering, manufacturing and quality control. Additionally, his core values, enthusiasm and dedications reflect the same standards we believe...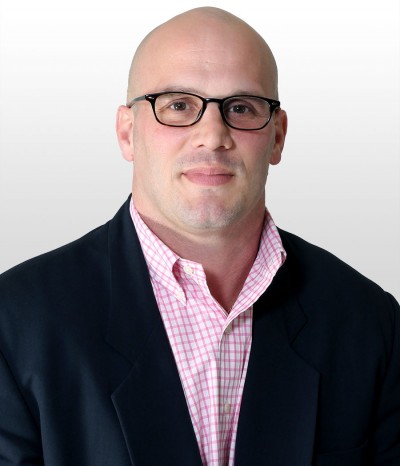 Bear Archery is strengthening its sales team with the addition of Craig Stawiarski as the Director of Sales. Craig's responsibilities will include managing all national accounts, developing sales strategies, programs, promotions and setting growth metrics domestic and international business. "We look forward to Craig's leadership and the vision that he brings with him to the Bear team, Craig's competitive nature will serve him well in his new role, as we seek new opportunities and set our focus on expanding our market share," stated Jack Bowman, President of Bear Archery. Craig...